New this summer, an aptly expressive exhibit at the Getty paints a compelling picture of David Hockney
Written by Jenn Thornton | Photography Courtesy of The J. Paul Getty Museum
Through his iconic oeuvre, British-born artist David Hockney—a leader of the Pop Art movement who put roots down in California decades ago—has greatly informed perception of life not only in Los Angeles, with his suburban scenes simultaneously calm and kinetic, but also more broadly, with works bearing both unorthodoxy and keenly observed social construct. Hockney's works, so often of the familiar, are celebrated the world over for their distinctiveness—their glazy yet clear-eyed feeling of a particular moment.
In this sense, Hockney's work is ageless, though the artist himself is on the precipice of turning 80 this July. Marking the milestone, the J. Paul Getty Museum presents its forthcoming exhibition Happy Birthday, Mr. Hockney in two parts, one of them being a collection of drawn and photographic self-portraits the artist created over 60 years. These little-seen loans from David Hockney, Inc., the David Hockney Foundation, and a private collector, respectively, form a studied examination of the artist.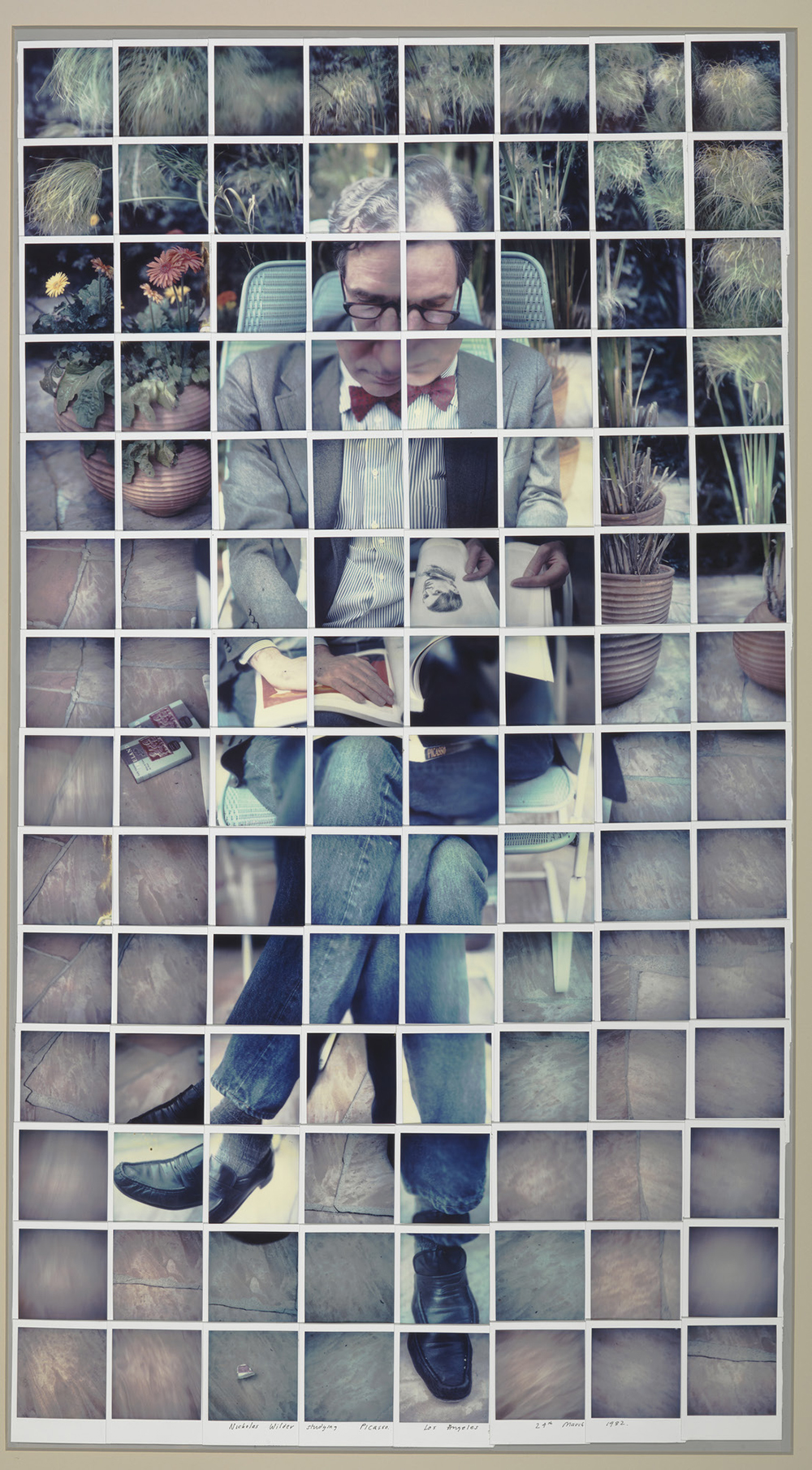 In the first gallery, Happy Birthday, Mr. Hockney: Self-Portraits, is an assemblage of Hockney's self-portraits "never before seen together as a group, from all periods of David Hockney's career so far," says Dr. Julian Brooks, senior curator of drawings, the J. Paul Getty Museum. "Visitors will almost certainly witness aspects of the artist's work that they have not seen before, but will particularly admire how an artist of Hockney's stature has constantly studied himself in innovative ways, yet always with insight and humor."
The second gallery presents Happy Birthday, Mr. Hockney: Photographs. Here will be one of Hockney's most eminent works, Pearblossom Hwy., 11-18th April 1986, #2. "Made up of almost 800 photographs, Pearblossom Hwy. epitomizes the artist's understanding of photography as 'drawing with a camera,'" explains Virginia Heckert, curator and department head, Photographs, the J. Paul Getty Museum. "Hockney activates the scene as he moves through it and constructs it over time. The fragmented forms and multiple viewpoints reveal the influence of Cubism in his work." This highly praised depiction of a desert road in the Antelope Valley of California is the first time in a decade that the photograph will be on view.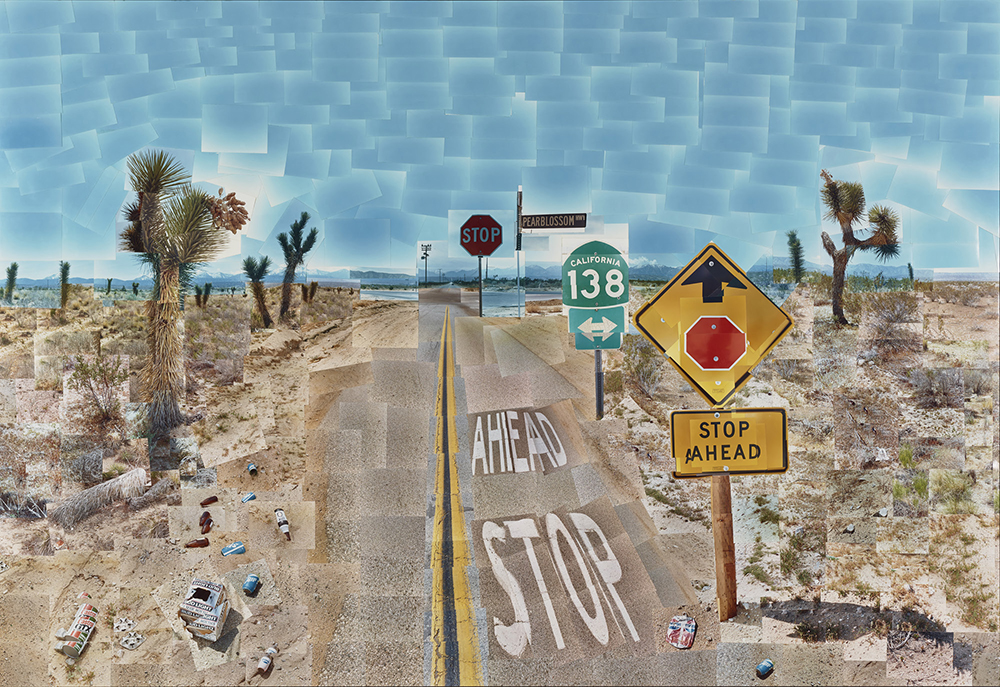 Happy Birthday, Mr. Hockney underscores its namesake's standing as one of the art world's most significant and prolific contributors, with each gallery its own celebration, not only of the artist's singular style, but his enthusiasm for experimentation with technique and media. "While resistant to self-portraiture in his early career, Mr. Hockney made his first large series of drawn self-portraits (about 35 of them) in 1983," says Dr. Brooks. "He didn't intend it as a campaign or project, but just became increasingly intrigued by how everything changed each time he drew himself, and how he came to draw himself differently. Later he embraced other technologies, including the iPad ("like an endless sheet of paper") for self-portraits, too."
In addition to Happy Birthday, Mr. Hockney—Self-Portraits opens June 27 with Photographs following July 18, both at the Getty Center through Nov. 26, 2017—will be related programming including gallery talks, a panel discussion, and a drop-in family workshop. GettyEdu.com