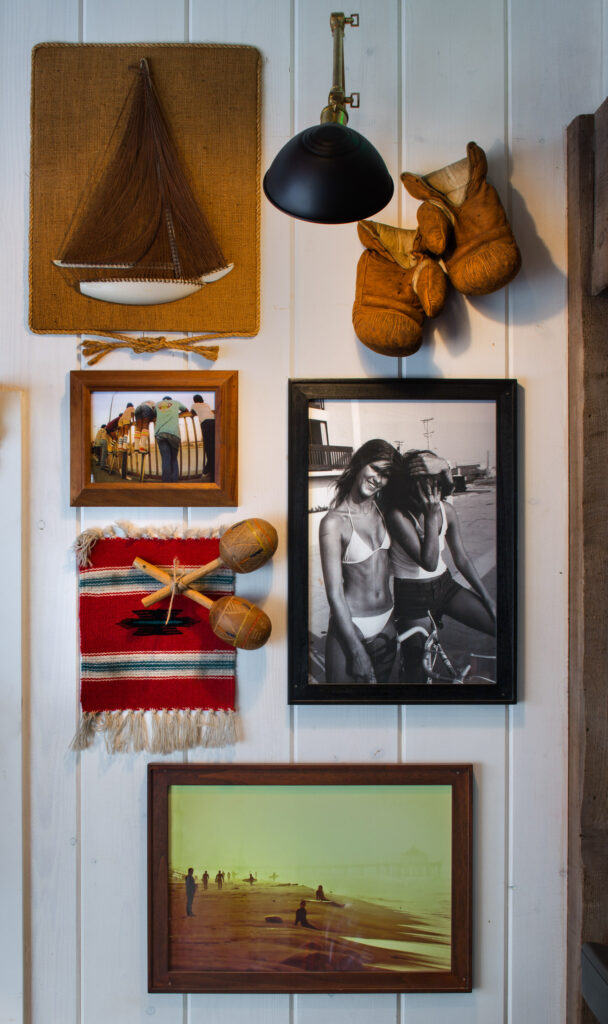 Tower 12 a Buzzy Burger Joint Turns Fun Foodie Spot in Hermosa Beach
"Wow, let's do something that's completely opposite."
That's what Greg Newman was thinking when it came to opening Tower 12. The president of Baja Sharkeez Restaurant Group, known for classic Southern California fiesta spots that include Baja Sharkeez, Panama Joe's and Shark's Cove was adding to the portfolio but was leaning toward something out of the box.
"I want to do this," Greg Newman recalls thinking. "But I want to do this very Hermosa-centric."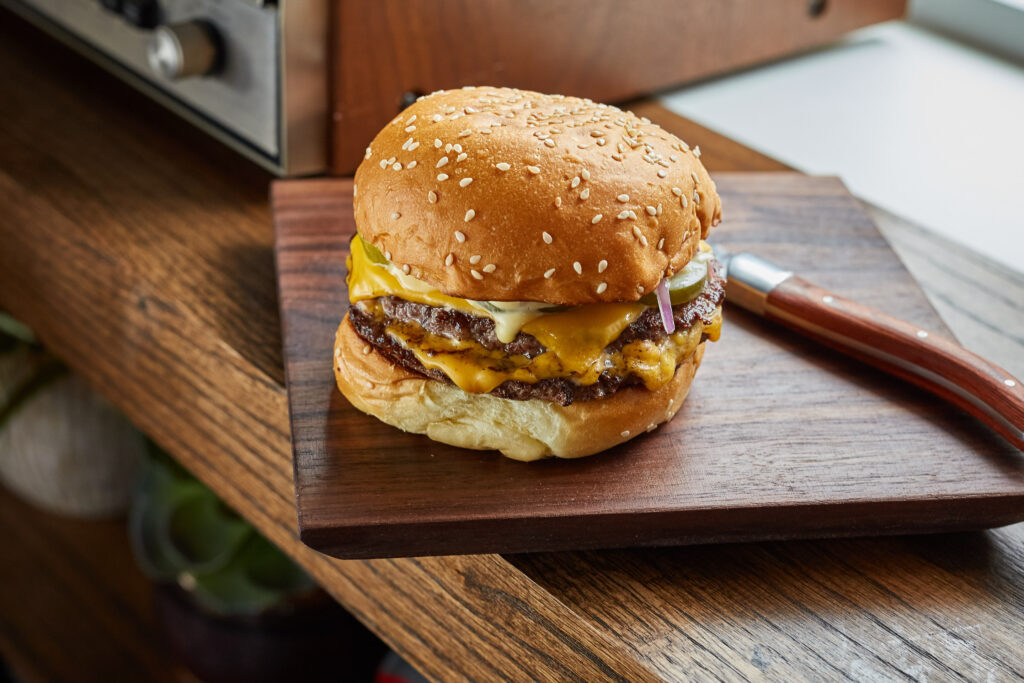 Which means laidback, beach-conscious and bona fide South Bay. And vintage artifacts and decor, from Dewey Weber surfboards and Black Flag posters to striped Mexican blankets and 80s-era arcade games. The design aesthetic of Tower 12 arguably has much to do with the rocket-ship success of the place, which opened this past March. It's an easygoing bungalow look spearheaded by Greg Newman, who based his vision on a local, relatable character he conjured up in his mind.
"I've lived here since 1969," says Greg Newman. "What if I grew up here and never got married, and what I did my whole life was throw house parties, and my grandmother left me her house."
Vanrooy Creative Group executed on the idea, with Greg Newman helping track down some of the decor himself.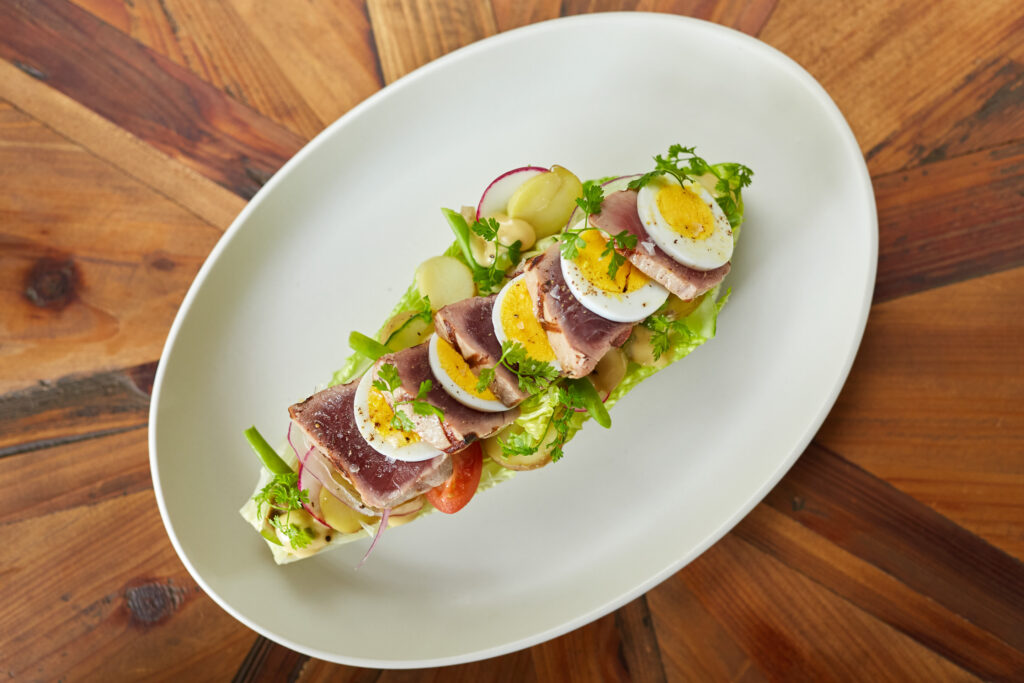 One such source: "I walked through Fiesta Hermosa to find people who did local artwork."
When it comes to mapping out the cuisine, Greg Newman went non-local, hiring Brendan Collins, a Brit who's made a name for himself locally at spots like Melisse in Santa Monica and The Hall at Palihouse, as consulting chef. (Alex Granados is the executive chef.)
"The basic influence is stuff that's really approachable," says Greg Newman. Call it comfort food with all the modern trimmings. Among the starters, there are pretzel knots sprinkled with sea salt and accompanied by a warm cheese fondue pot or a bowl of hefty meatballs slathered in tomato sauce and parmesan.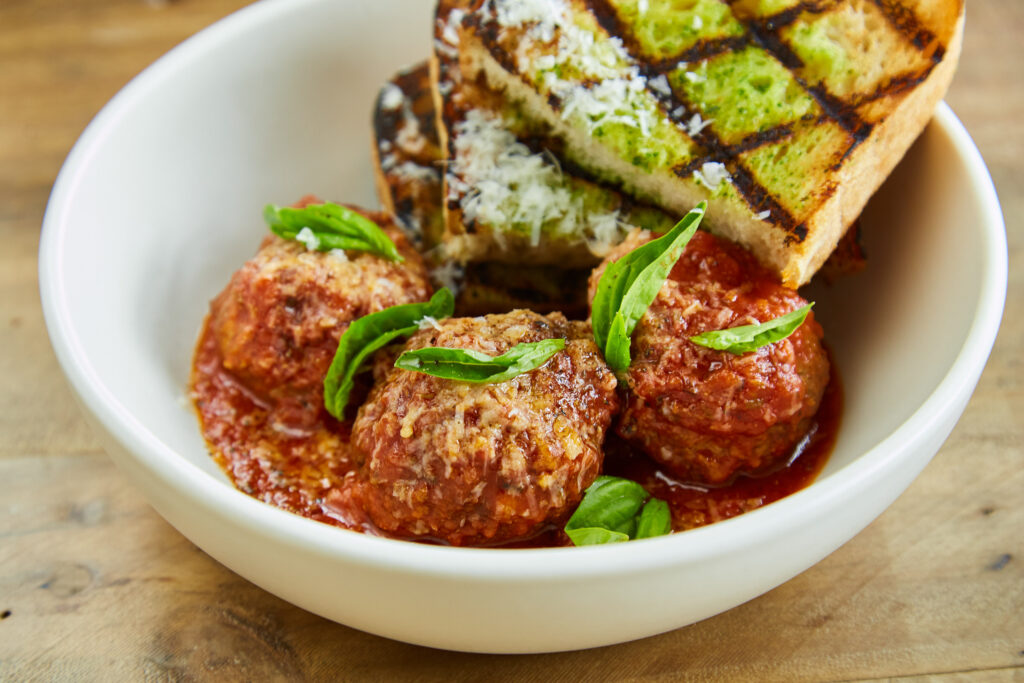 The rest of the menu consists of familiar categories—salads, pizza, sandwiches, barbecue, charcuterie, and American classics like pot pie and short rib—but executed concisely, with no more than six or eight selections in each category, and in a way to appeal across the South Bay spectrum, from surfers and families to sophisticated diners and Pier Avenue partiers. The entry-level house burger consists of two patties and a double dose of American cheese on a toasted bun.
The chicken Waldorf salad is freshly loaded with house-smoked meat, green apples and blue cheese, and is a meal unto itself. There's an organic, miso-glazed salmon served on a plank, plus a charcuterie board with selections ranging from Spanish goat cheese to Prosciutto di San Daniele (culled from northeast Italy). As for desserts, consider the donut holes. Covered in a warm glaze of bourbon and applesauce, they've earned their accolades.
Specialty cocktails are tasty and creative, from the bourbon-based Iron Man served in a flask ("Every guy loves it," says Greg Newman) to the hearty Dawn Patrol Bloody Mary embellished with a blue-cheese stuffed olive, wrapped in bacon.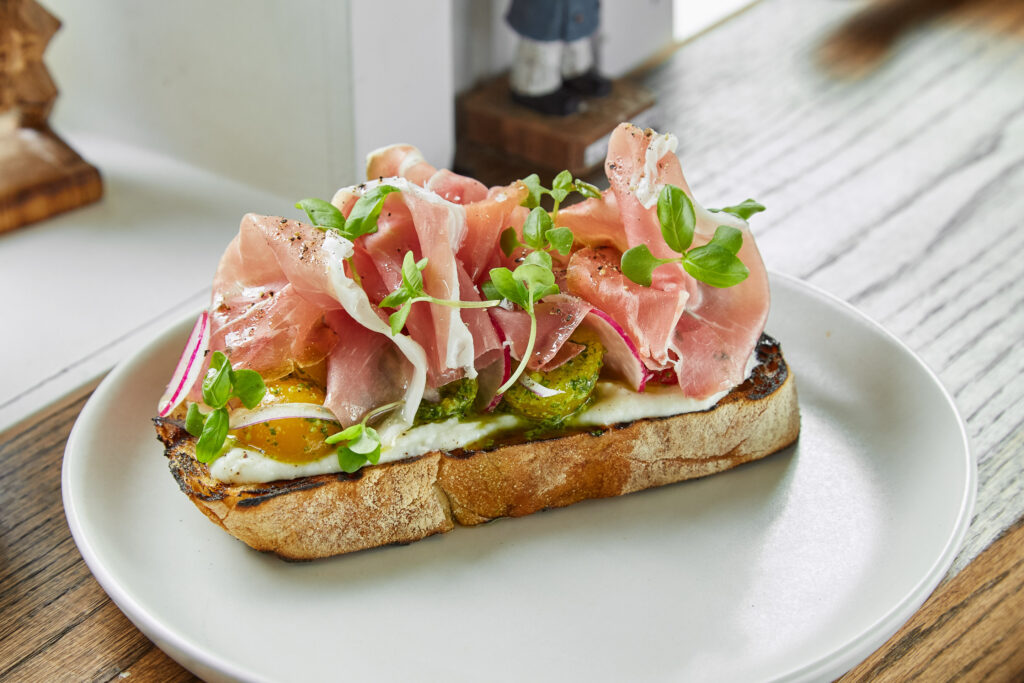 "We probably started with 100 drinks and narrowed it down to 20," says Greg Newman of the selection, created by mixologist John Fox of restaurant Palmilla Cocina y Tequila, also part of Baja Sharkeez Restaurant Group.
Reared in the hospitality business, Greg Newman has been part of many restaurant openings, but Tower 12 was different.
"I was extra nervous," he recalls. "I was scared because if we spend all this money and it doesn't do well, I'll be really embarrassed."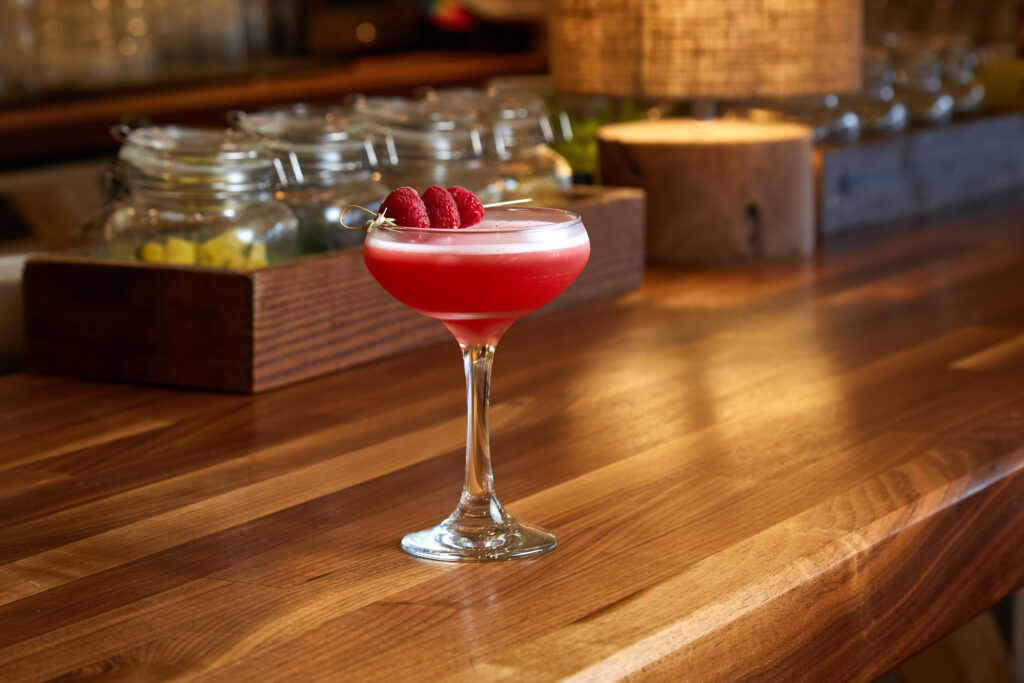 Not to fear. On any given evening, there are convivial groups of locals mingling with visitors in the cozy lounge or along the balcony dining areas. Later, it will be a live band, karaoke or a DJ playing classic sing-along music.
"It brought the real local crowd," adds Greg Newman. "Finally we have a place we can go."
Tower 12
53 Pier Avenue, Hermosa Beach, CA 90254
310.379.6400 | Tower12hb.com
Photographs: Courtesy of Ryan Tanaka (Food) and Tower 12 (Interiors)