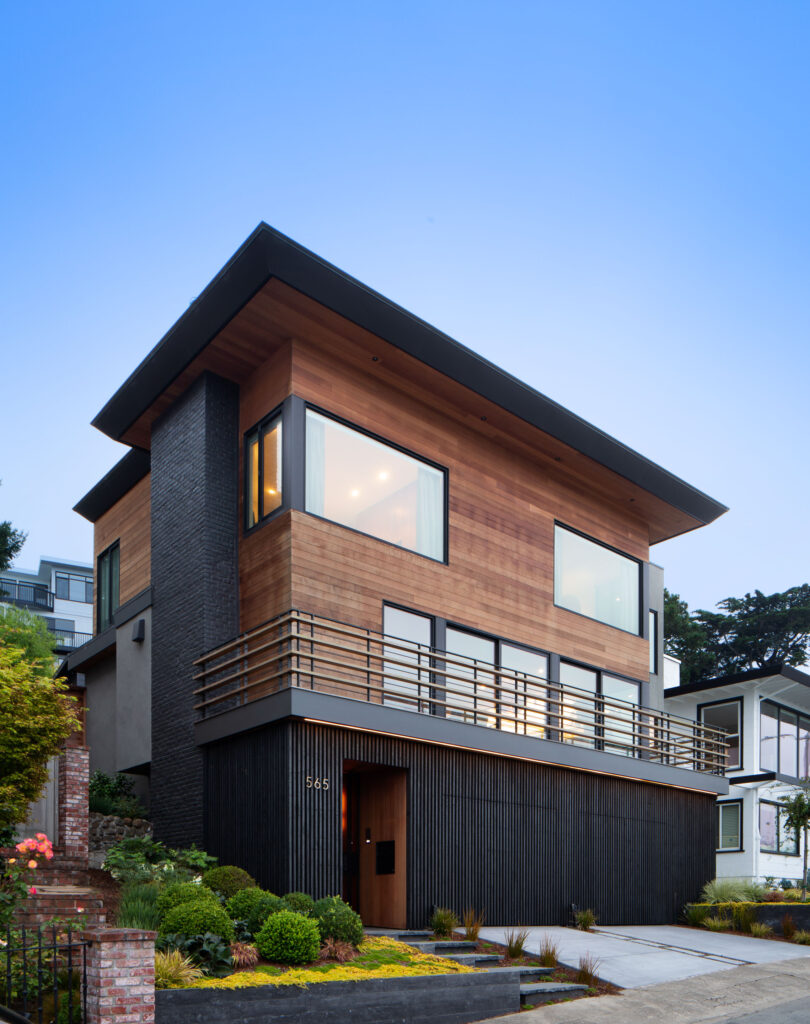 In San Francisco's Golden Gate Heights, This Home With Spectacular Views Draws Inspiration From Japanese Culture and Midcentury Architecture
For the team of John Lum Architecture, the challenge was big. They had to completely reimagine this 2,951-square-foot, two-story home with three bedrooms, inside and out. The owner, a successful tech entrepreneur and art aficionado wanted to live in a space that would allow him to accommodate large gatherings while feeling intimate for everyday living. 
"The house was built in the 1950s, in a midcentury modern style, custom, but fairly conventional with 8-foot ceilings and hollow-core doors," says John Lum, founding principal at John Lum Architecture. "While it had plenty of windows, the floor plan was overly formal, restricting views and flow, and had little access to the outdoors."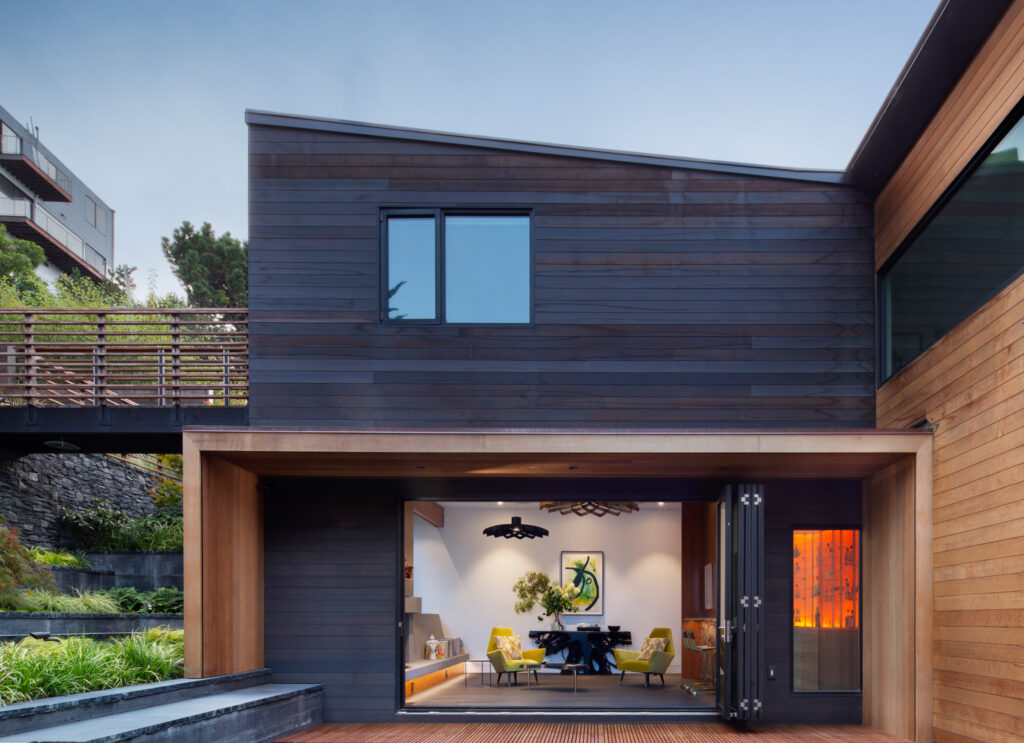 Located in the quiet residential area of Golden Gate Heights, in San Francisco, the home now highlights the unparalleled panorama of the city, the Golden Bridge and the Marin Headlands. 
"The house had great bones," remembers John Lum. "The client was very open to new ideas, giving us leeway to experiment with interior finishes, materials and colors. His eclectic taste added an element of play, which we always try to achieve in our designs."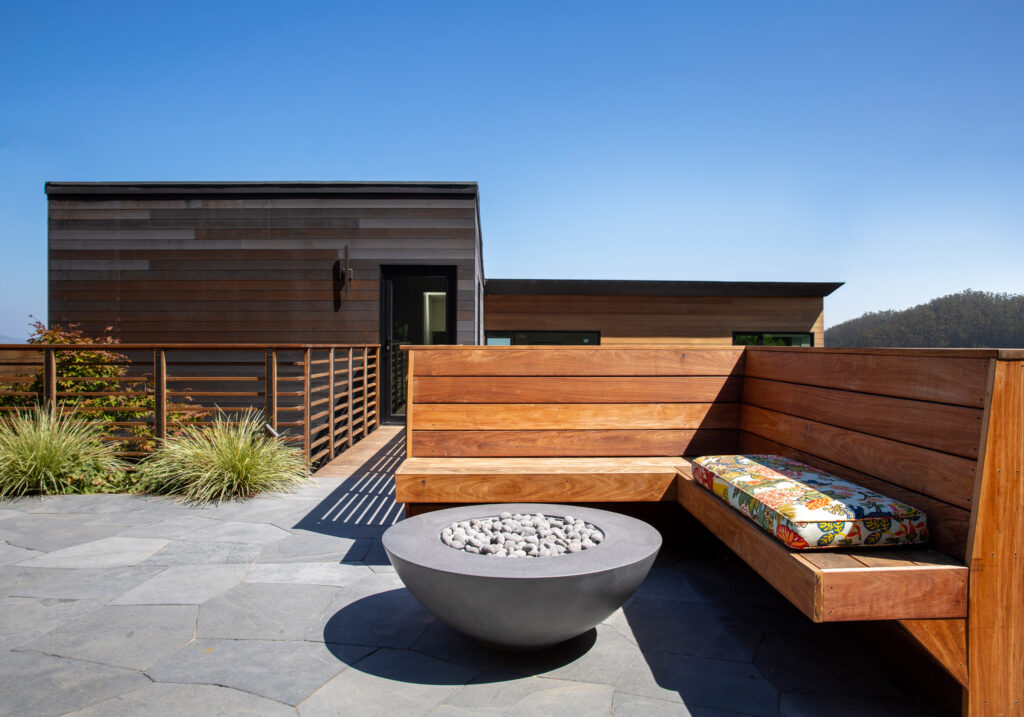 Originally from Romania, the busy owner has founded numerous companies, has been an early-stage investor and is an avid collector of proto-modernist furniture. John Lum Architecture needed to reflect all this through the home.
"We had to meld modern, eastern European and Japanese aesthetics together into a cohesive design," says John Lum. "The client brought along an eclectic furniture collection, ranging from Streamline Moderne to 1950s Cubism, that he wanted to incorporate. Given his hectic life, he really wanted a calm, Zen sensibility that would act as his personal retreat."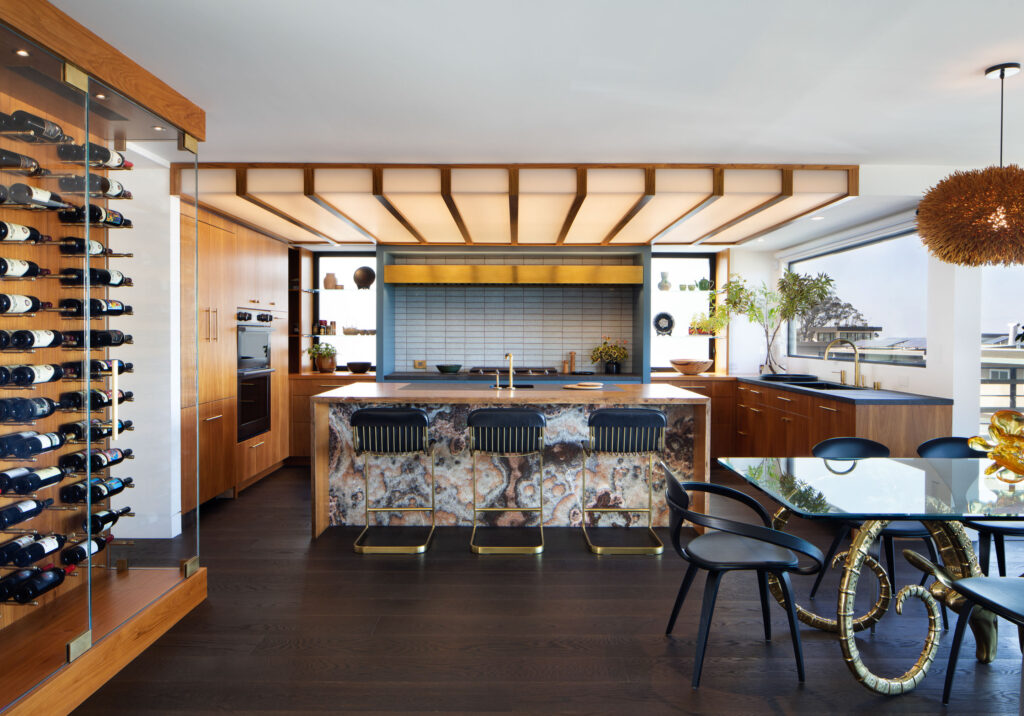 Sited on a steep slope, the house has an unusual layout in that the entrance to the house faces the backyard, with an exterior tunnel entrance with a staircase leading up to a new Zendo-inspired entry garden at the rear.
"We wanted to create a sense of intrigue and discovery as the client is a curious person," says the architect.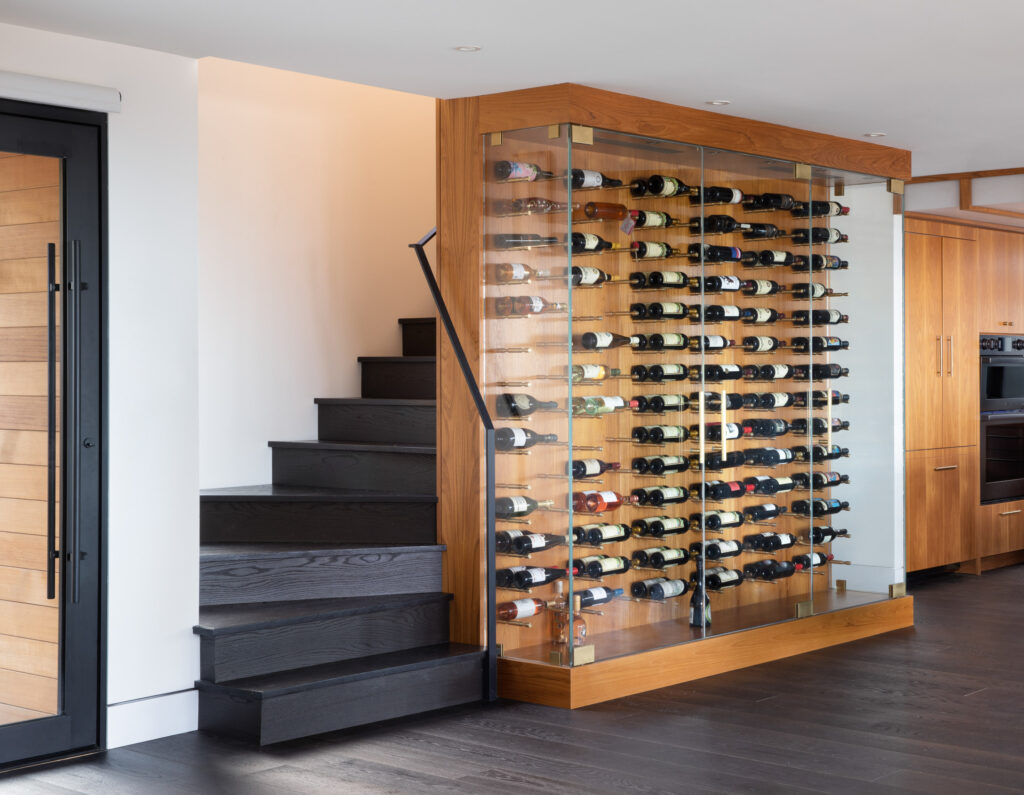 The comfortable and inviting atmosphere was created using a natural palette comprising exposed cedar to recall the Bay Regionalist style of returning to nature; teak to give the interiors a richness and complement the golden accent colors such as the brass plated chimney and the complex-patterned marble island face; and burned shou sugi ban to add a serene quality to the house; with pops of primary colors.
"We backlit the orange Chroma panels for the wet bar area to set a swanky tone for the den, offset with a custom brass mantle that showcases a Chinese dragon," says John Lum. For the architect, this house epitomizes "California modernism with wabi-sabi flair and a touch of glam."
John Lum Architecture | johnlumarchitecture.com
Photography by Ema Peter