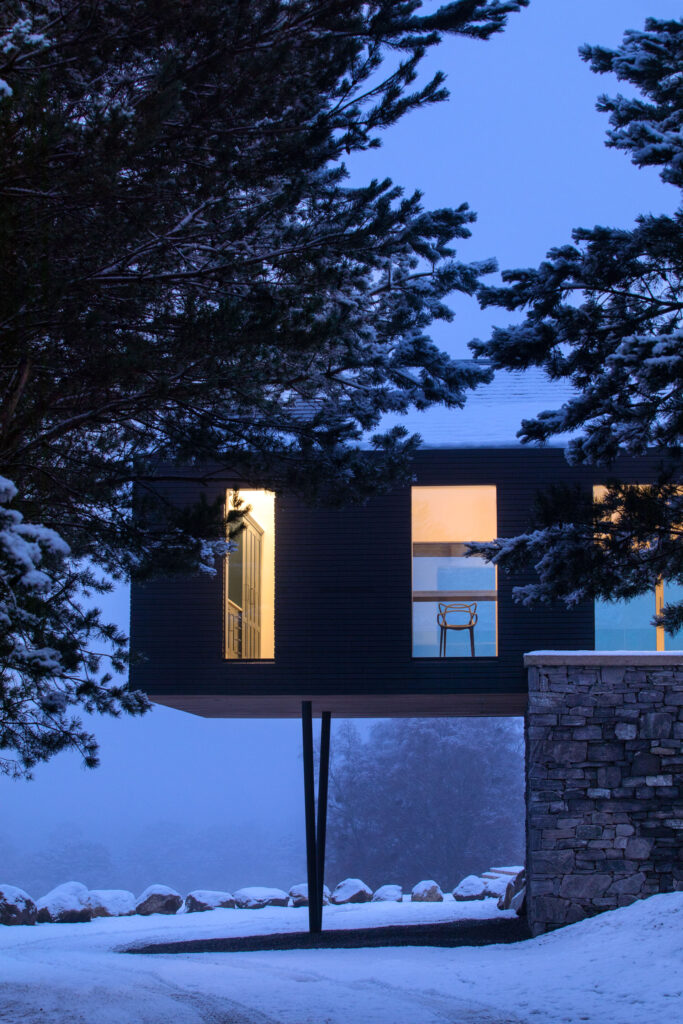 Brown & Brown Architects Join Two Structures—a Traditional Scottish Cottage and a Radical Modern Extension—into One Family Home With a Whole New View
Scotland is known for its spectacular landscape. Rolling hills, inky lochs and emerald-green fields strewn with ancient stone edifices, all backdropped by stormy skies—even the uninitiated know. Yet even among this company, Cairngorms National Park, ensconced in the heart of the Scottish Highlands, stands out as dramatic, with its own host of geologic treasures vying for recreational supremacy year-round.
Architecture, even at its most sterling, cannot hope to compete with such a setting. The best does not try. It does, however, capitalize on it. Sometimes, as with the scrupulously considered Lower Tullochgrue house, to resplendent effect.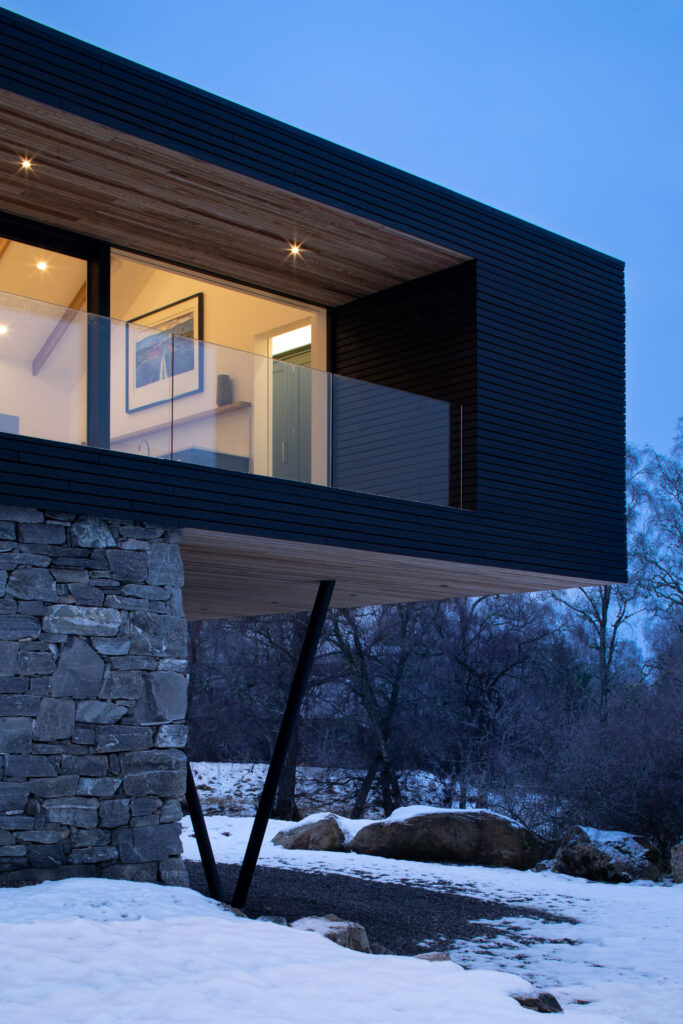 Designed by Brown & Brown Architects, a modern architectural studio based in Aberdeenshire, Scotland with a succession of residential works across the UK, Lower Tullochgrue is a prize-winning project and an expression of the studio's broader principles concerning authenticity and environmental responsibility.
"Every home we design shares a common approach shaped by our ethos," explains Director Andrew Brown. "Yet each building is unique—a response to landscape, site, history, materials, and client. Lower Tullochgrue epitomizes our commitment to sustainable, low-energy design and crafting homes that enhance the local environment and our clients' lives."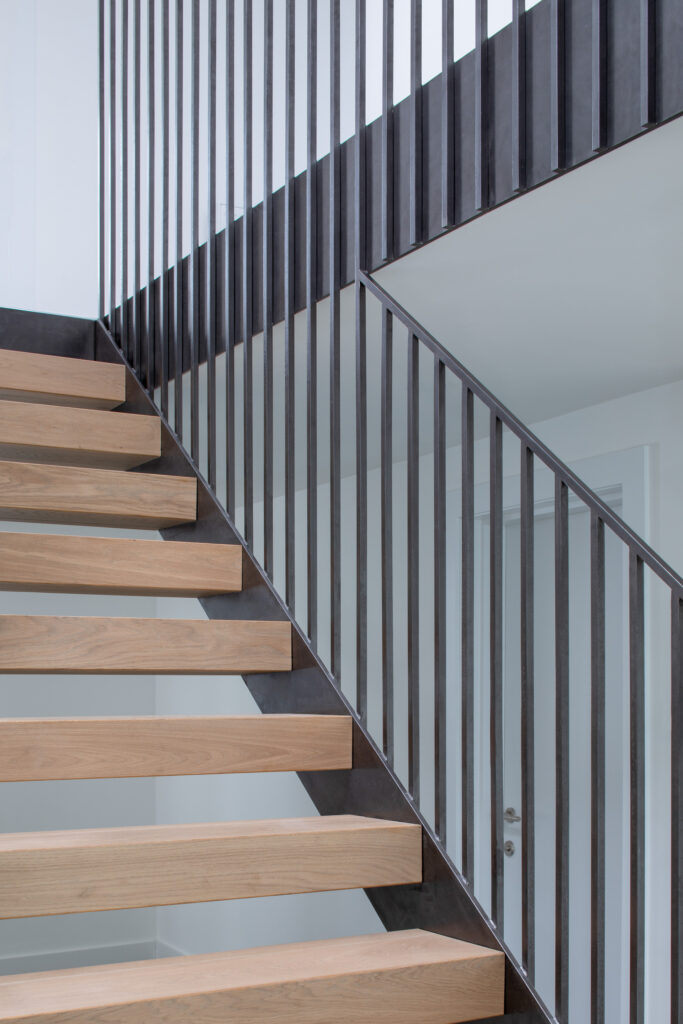 Challenged with creating a large modern home by extending a traditional Highlands cottage for use by extended family, the architects fully refurbished the historic dwelling, which now houses bedrooms and baths, including the enlarged master bedroom with an eye-level slot window looking north up a valley.
Part two of the project was designing a new sharp-lined extension along with a minimal glazed link to connect the two structures that also serves as the home's primary entrance. Client involvement at all stages of the project led to the creation of a separate games block, a guest suite with accommodation for elderly relatives, a spill-out space for when the house is full and a number of other features.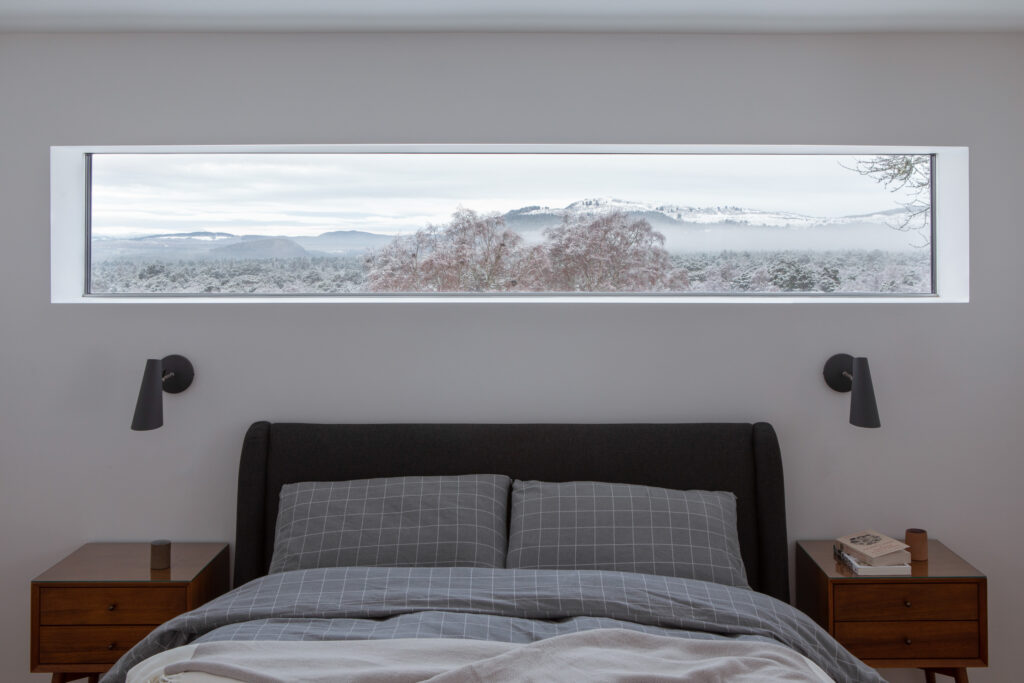 Built in place of traditional Scottish steading, the extension is a radical departure from the traditional cottage. Rather than rebuild or restore what was a crumbling barn building, "Our approach was to take down the steading, reusing the materials from it, before creating a replacement stone plinth, atop which could sit the main body of the extension, allowing for consistent floor levels between the historic and contemporary elements," explains Andrew Brown.
Because what works, in theory, is difficult in practice, connecting old and new remains tricky business for skilled hands, "a delicate surgery that requires specialist knowledge," as Andrew Brown puts it.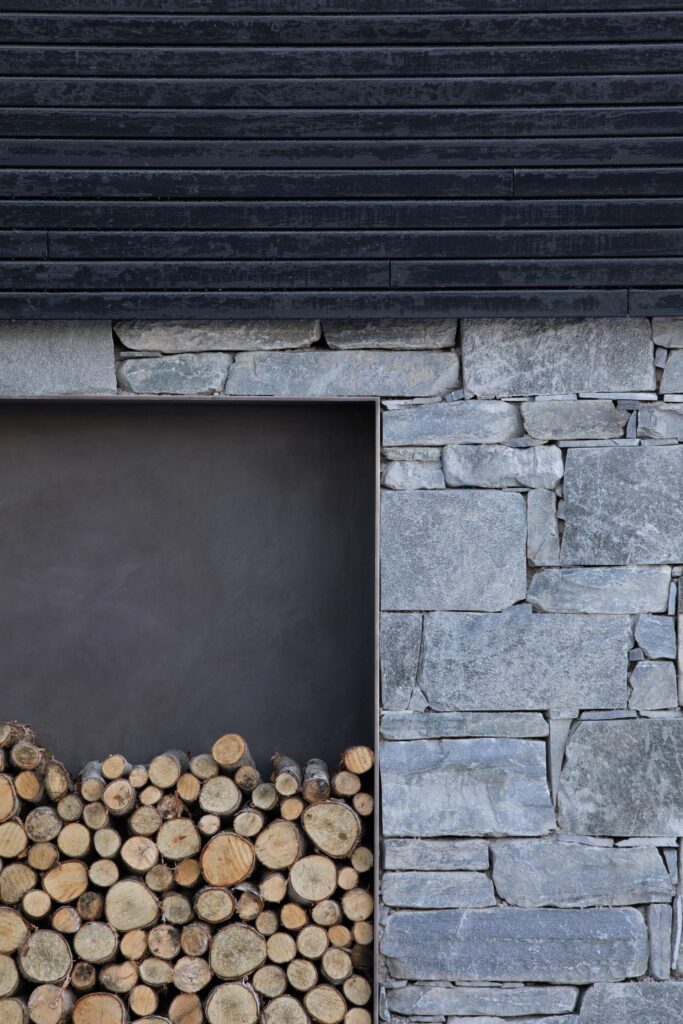 Therefore, he adds, "We worked with local materials and gentle contrasts to ensure the buildings fit neatly together in a sympathetic yet impactful way" and "used a simple palette of timber, stone, slate and steel to connect the interiors and carry the language of the house throughout."
Allying house and surround remained top of mind for the studio. In order to increase the amount needed, for example, "a local quarry–the source of the stone used in the old steading—was reopened to allow the identical stone to be used in the project."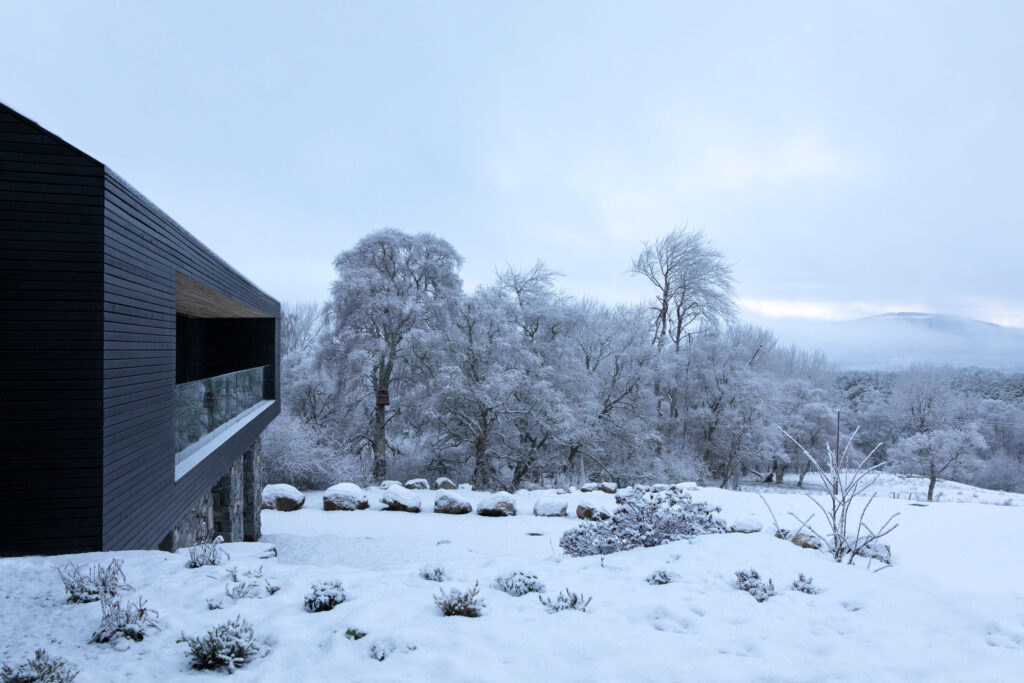 Set lower on the site and approximately 20 feet from the original cottage, the extension cantilevers over the stone base and is buttressed by a V-shape support resembling the hairpin leg of a mid-century chair. The cantilever creates a sheltered space for the family's inheritance, a classic 1960s Ford Falcon that belonged to the client's grandparents.
Inside the extension, meanwhile, are vaulted social spaces with a wall fitted for a double-sided fireplace that separates the kitchen and dining from the living area, as well as a covered terrace that runs the length of the building, allowing access from all spaces. Additional utility elements are housed in the lower plinth.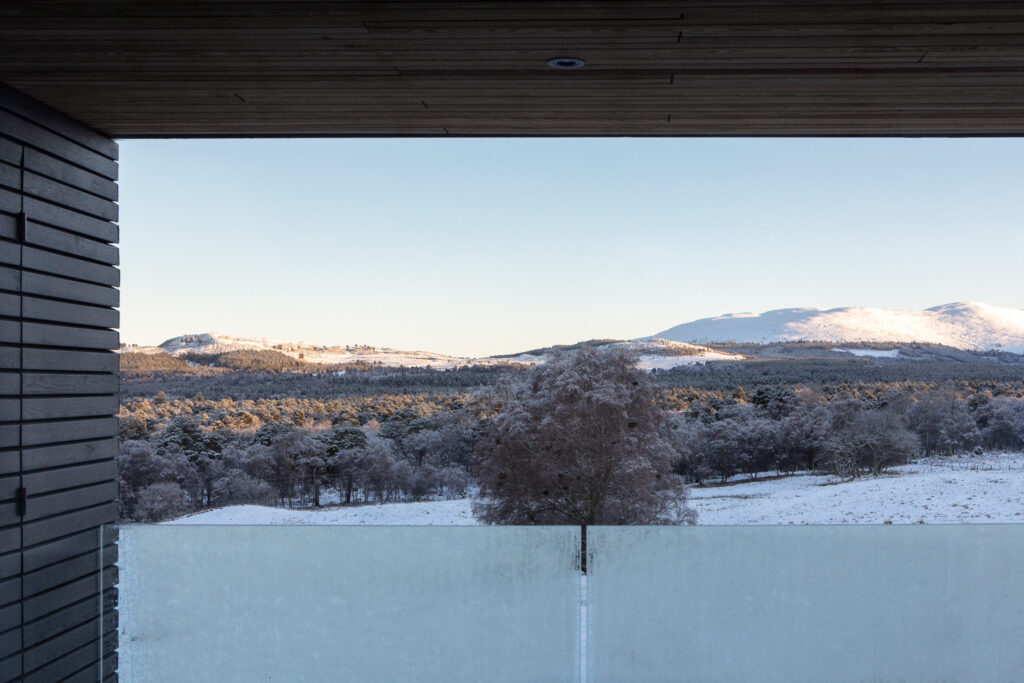 From the outside, the ensemble is a daze of crisp lines and large windows, and from the inside, one exquisite view after another. Every aperture frames a scene that shifts with the season and introduces a new dimension into the interior. Decorated sparingly, it is an essentialist space, but not an austere one (a family dwells here, after all).
It is easy and hospitable, with neutral tones in every room and splashes of dark green that reflect the trees just beyond the glass. So much glass. Light-capturing cuts that wrap the interior in a gauzy warmth that one imagines is especially lovely in the Highlands clime. At twilight, when lit from the inside, the extension is absolutely luminous, like mesmerizing candlelight.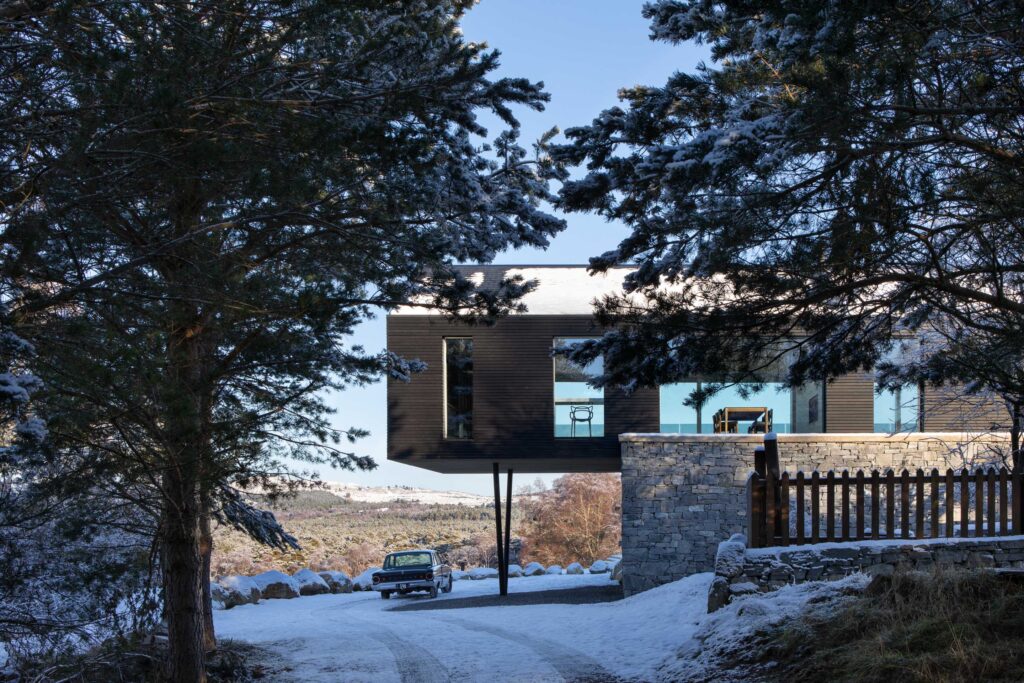 The deceptively simple-looking result of a complex project with many parts, Lower Tullochgrue proves Brown & Brown not just architects of considerable depth and imagination, but domestic world-builders, taking every element into account for a sublime and honest whole. Theirs is a vision manifested in timber and stone, but an experience for the family that lives there.
Brown & Brown Architects | brownandbrown.studio
Photos: Dapple Photography