Sustainable design continues its march from niche to norm, architects and designers attuned to the codes of honestly constructed environments are completing work reflective of moral-compass concerns. When it comes to creating the spaces of today for the communities of tomorrow, these are the names to know. 
Cohesion Studio
A desert dream powered by a "Solar Tree" is no mirage – it's innovation cloaked in a skin of salvaged steel.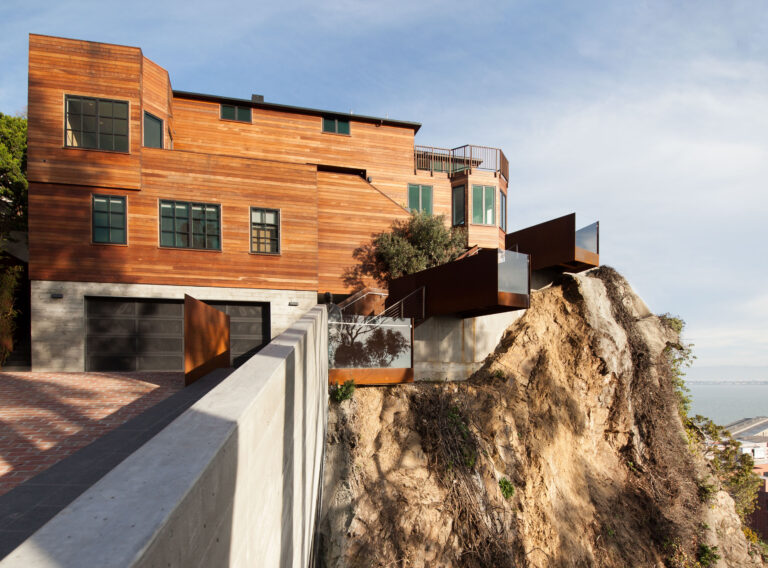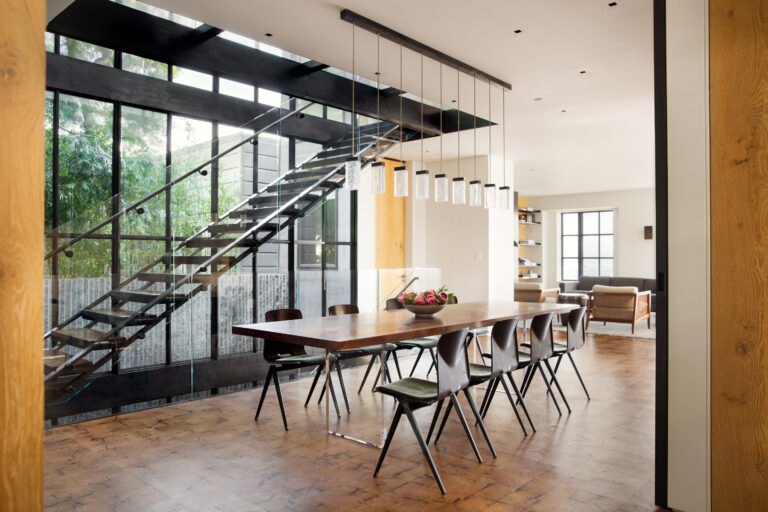 Folly is a bit of a misnomer for a rational project gabled and off-grid in the Joshua Tree landscape. But the tent-like cabin is an architectural solution these times deserve, with a compact footprint, human scale, and adaptive reuse. 
Available to rent, this choice option for a creative escape (or a total shutdown from the outside world) was envisioned as "a small space with a big experience, modern and inventive while grounded within its environment" by architectural designer Malek Alqadi, the founder of the Los Angeles- and New York-based practice Cohesion Studio. Clad in walls of weathering steel, Folly is both in and of nature. Inside, a raw plywood interior introduces a living space including a kitchen and two bedrooms.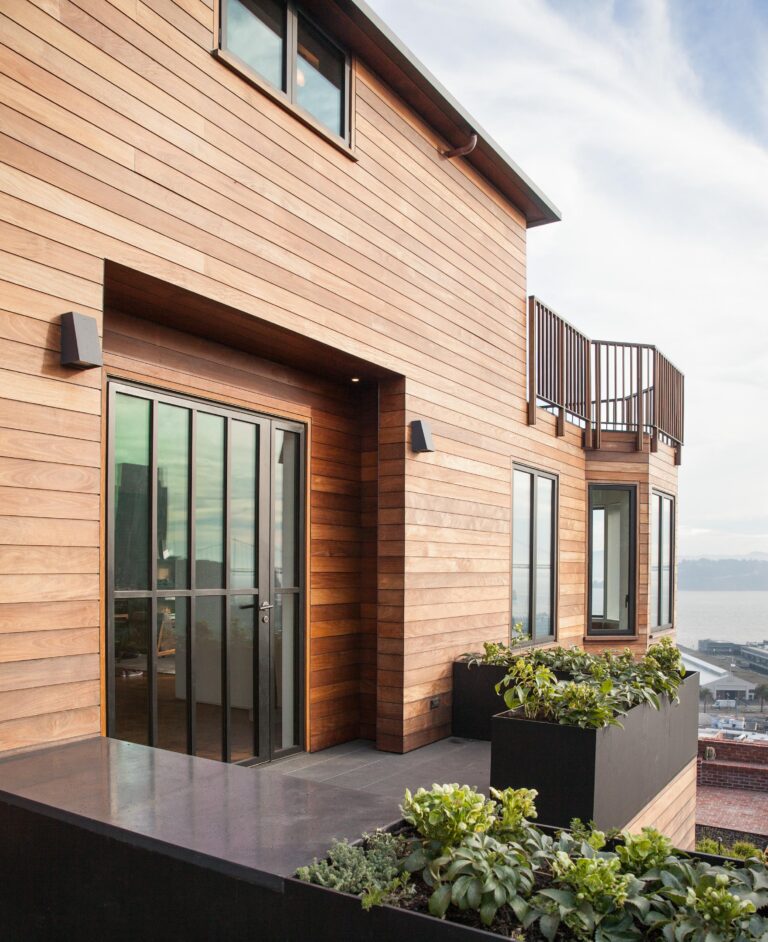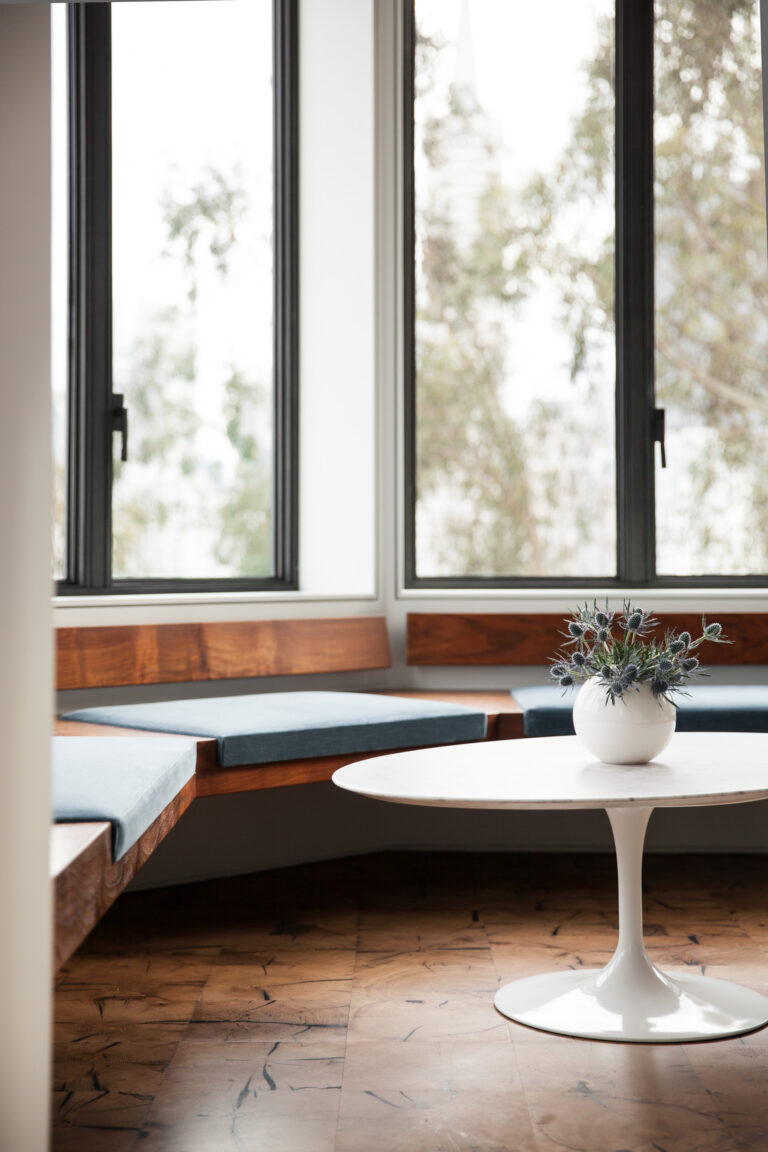 The "stargazing bedroom with no ceiling, showers with exposed and expansive views, and an energy-producing solar tree is the exploitation of nature through a respectful approach," notes Cohesion Studio. With solar panels tilted on the top of metal posts, the cabin's uniquely structured energy source serves a scientific purpose while freeing Folly from architectural encumbrance. Joining the buildings is an open-air patio that beckons with an outdoor bath—a contextually appropriate galvanized metal tank sunk into the deck. 
Cohesion Studio appraises the steel facade of Folly as reading like "a pair of abandoned sheds, forgotten by time," an aesthetic well-suited to a barren and weather-beaten world. Yet as a solution to environmental and social problems that interacts with its surroundings—and a provocation to connect—Folly could not be more modern. thecohesionstudio.com
Niche Interiors
In San Francisco, greater-good design takes striking shape in a contemporary home with a view into the future.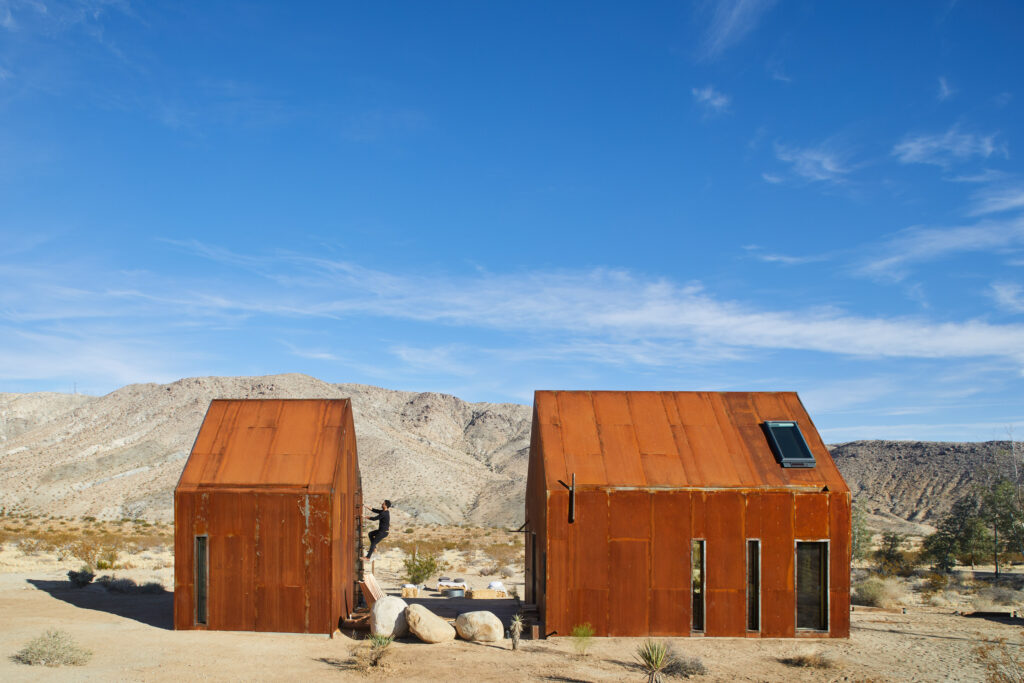 Sustainable design is a planet-imperative for Jennifer Jones, principal designer of Niche Interiors, whose eco-friendly focus dates to its founding in 2007. "We recently became founding members of the Good Future Design Alliance (GFDA), joining other forward-thinking, sustainable companies and the design and construction industries to reduce waste by 50 [percent ] in the next five years," notes Jones, who is inspired by creating healthy home environments for clients.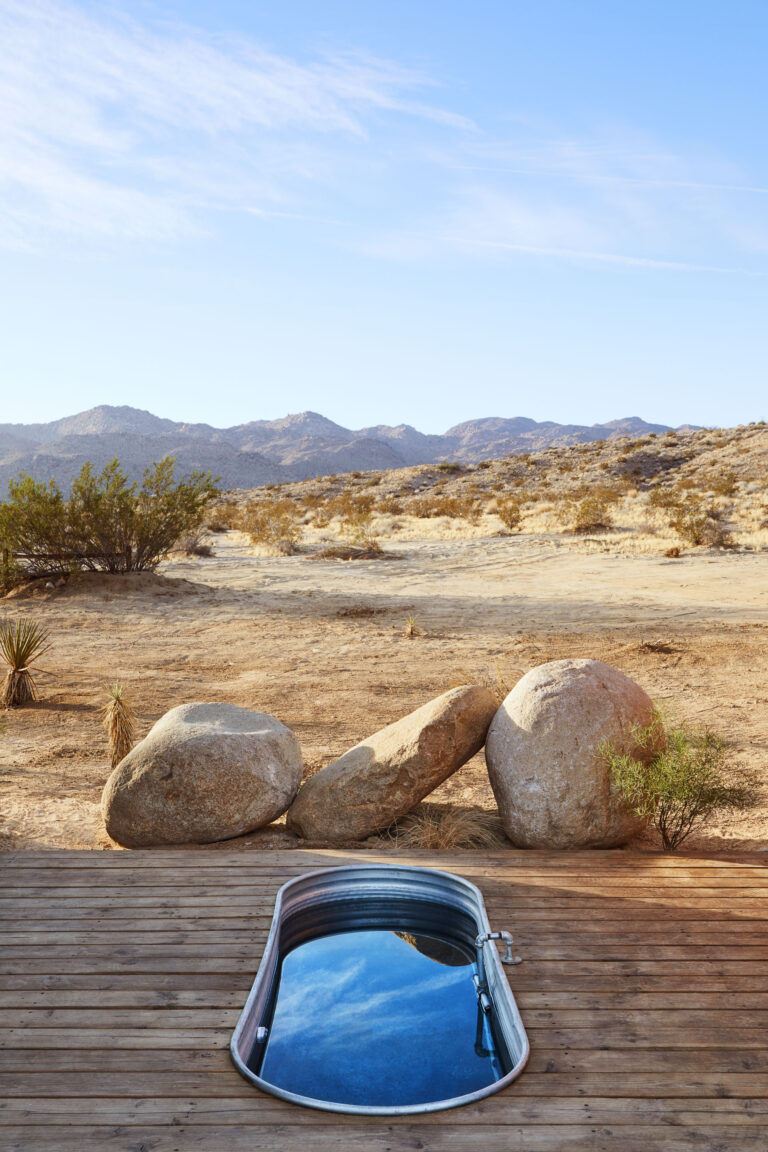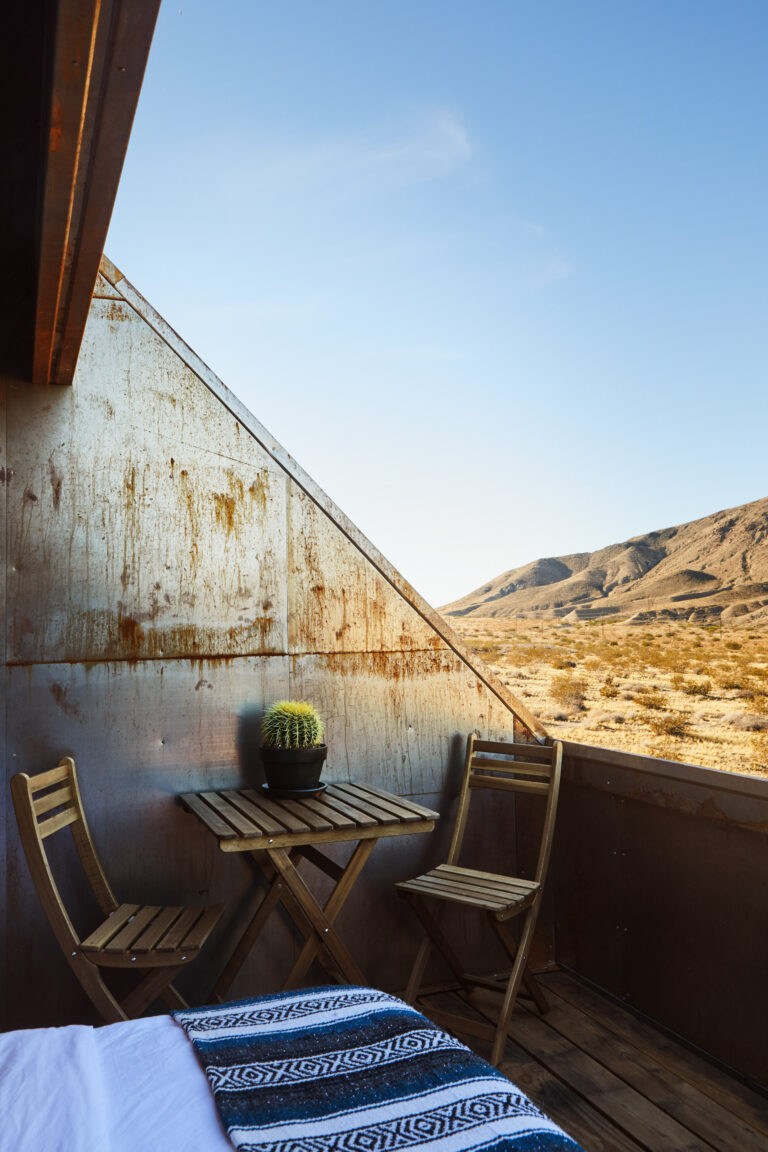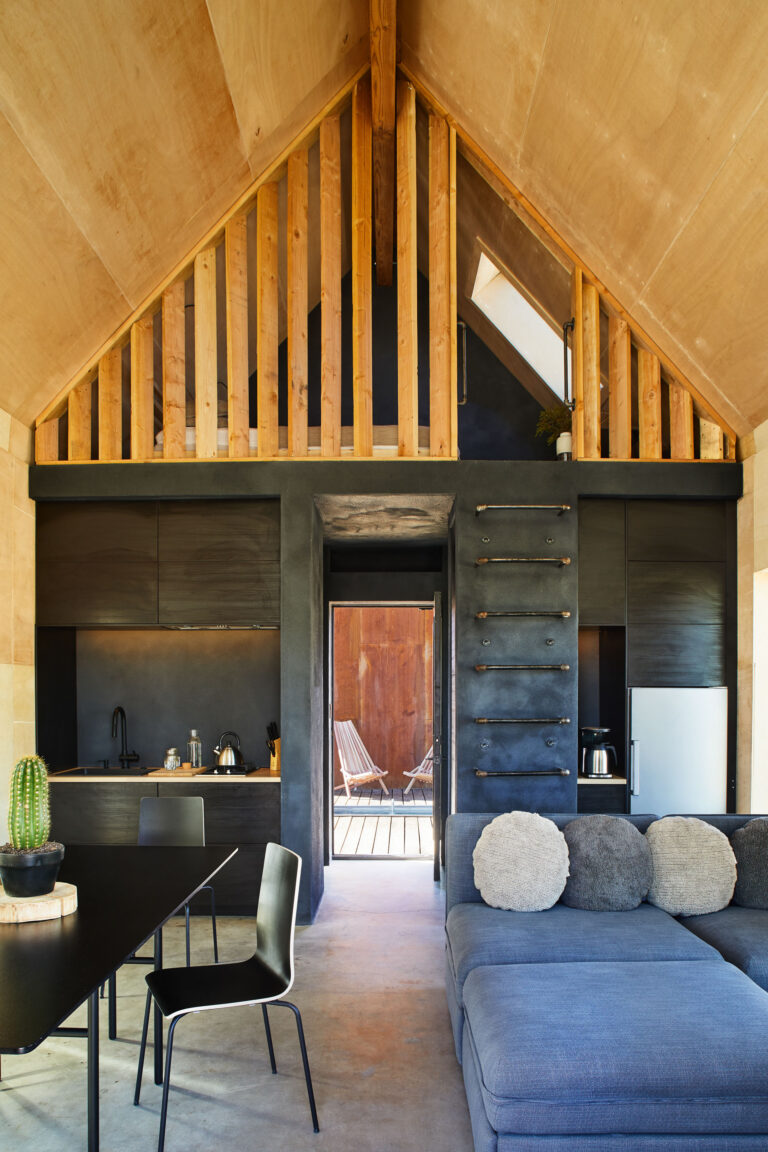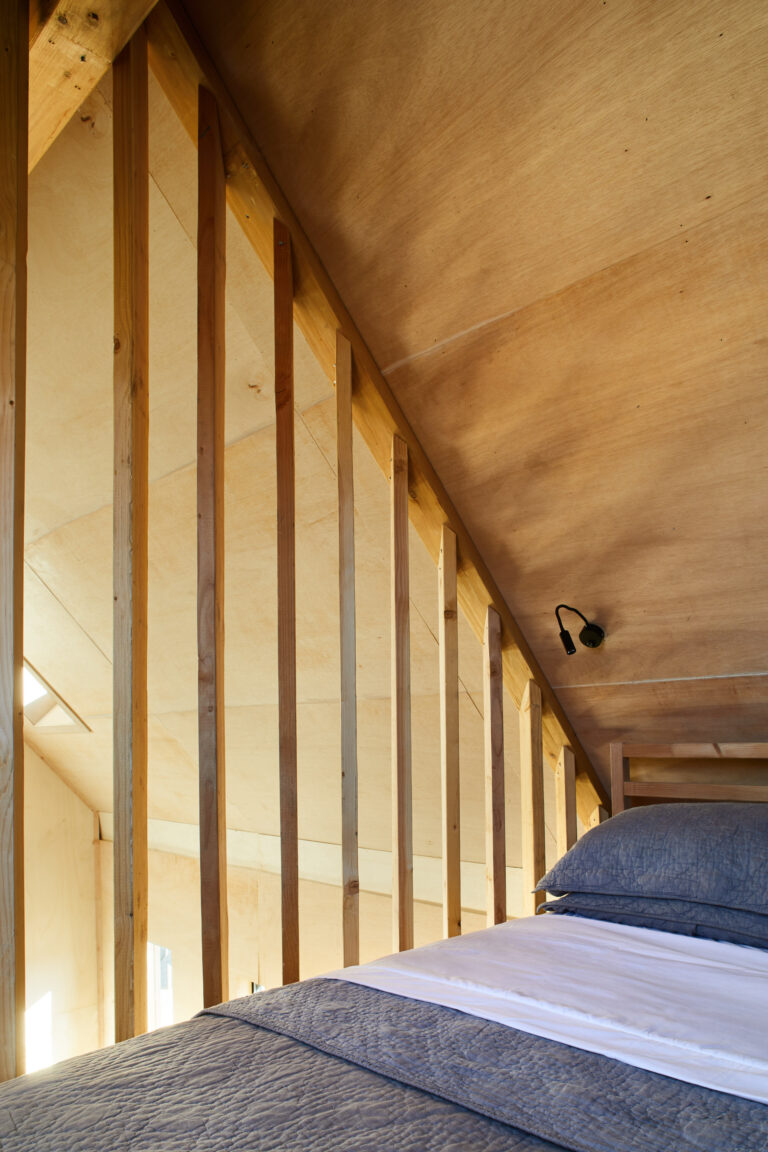 Niche's work to furnish this newly constructed, 8,000-square-foot home perched on the edge of Telegraph Hill is a case in point. To achieve a seamless blend between furnishings "with the modern architecture and restrained material palette," Niche worked closely with architects at Lundberg Design. Creating a "collected feel" mandated a series of mindful moves: selecting a mix of bespoke and vintage pieces; manufacturing custom pieces locally, using sustainably harvested wood; and refurbishing vintage upholstery using chemical-free foam. Ample natural light suffuses all three levels of the home, bringing attention to steel and glass LED pendants, vintage Milo Baughman armchairs in vibrant green velvet, and a cantilevered seat in the bay window that Niche designed to further the airy feel throughout. Spatially, the attentively appointed result breathes easy and chic.
"There's a misconception that eco-friendly and high-end design are mutually exclusive concepts," says Jones, who in her ability to see the future years before it was fashionable, is helping to define it now. But this space, she continues, "proves that a green approach can be just as beautiful." nicheinteriors.com
Green Hammer
In Oregon, a LEED-H Platinum-certified custom luxury home is a paradigm of environmental consciousness by a green-building pioneer.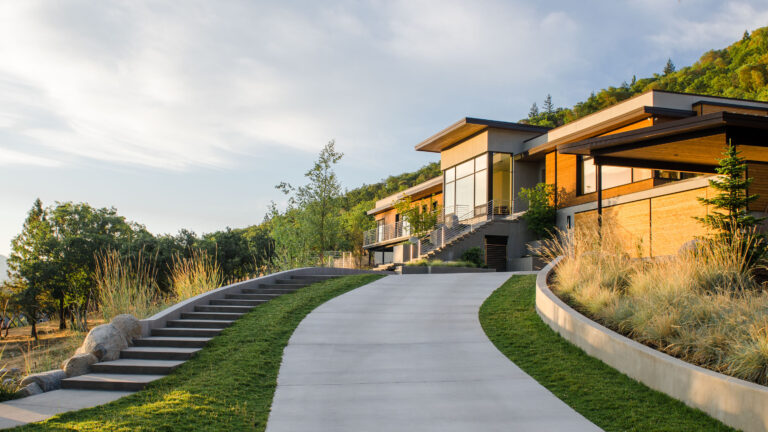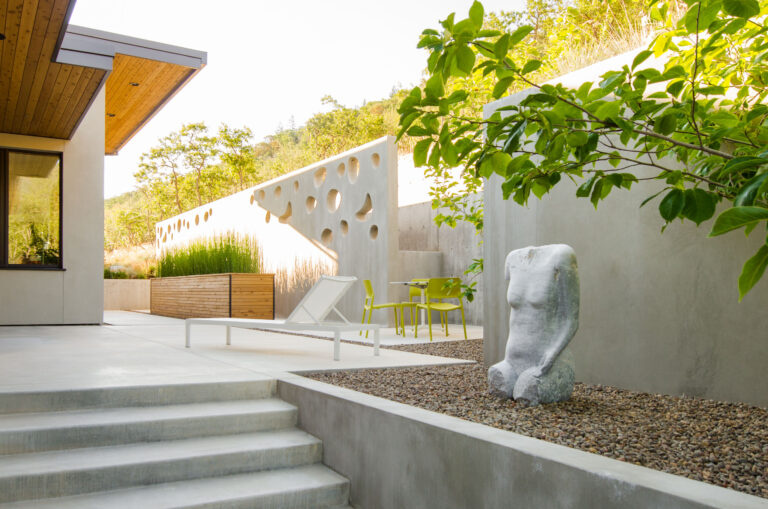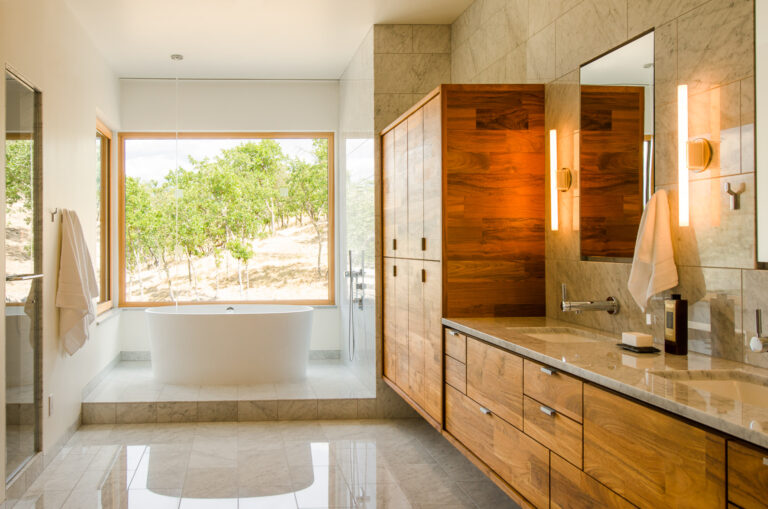 The name Green Hammer for a full-service design build firm at the frontline of the green building movement in Oregon hits the nail on the proverbial head. Inspired by nature and fueled by the belief that buildings live harmoniously with the natural world, the Portland-based operation practices what it preaches: "A healthy building supports us personally while restoring the health of the planet. A smart building pays back operational costs and improved economic value."
To this end is Green Hammer's Fineline Custom Home. Designed by architect Jan Fillinger with site work and landscaping by Landcurrent Landscape Architecture and feedback from the company's Certified Passive House Consultants, the hillside home asserts itself as a smart and aesthetically au courant solution responsive to the highest ethical construction standards. Framed with FCS-certified lumber, and employing Passivhaus detailing, Fineline Custom Home presents precision-built construction at every level, "from the interior finishes to the state-of-the-art lighting, ventilation, and built-in home energy-monitoring systems."
Paramount to this project for the home's outdoor-loving owners was maximizing fresh-air flow to reduce exposure to airborne toxins and pollutants. With energy efficiency also key, structural insulated panels, triple-pane Unilux windows, and a Zehander heat recovery ventilation systems were all utilized. As were smart-home technologies that, along with appliances and control systems, are connected by means of low-voltage cables rather than remote wifi connections for safety and stability. With these considerations and a number more, Fineline Custom Home reads more broadly as the house of the future. greenhammer.com
Photographs: Courtesy Of Sam Frost, @Samfroststudio, Of Thomas Kuoh Photography, Joy Jensen/Joyjensenphotography.Com