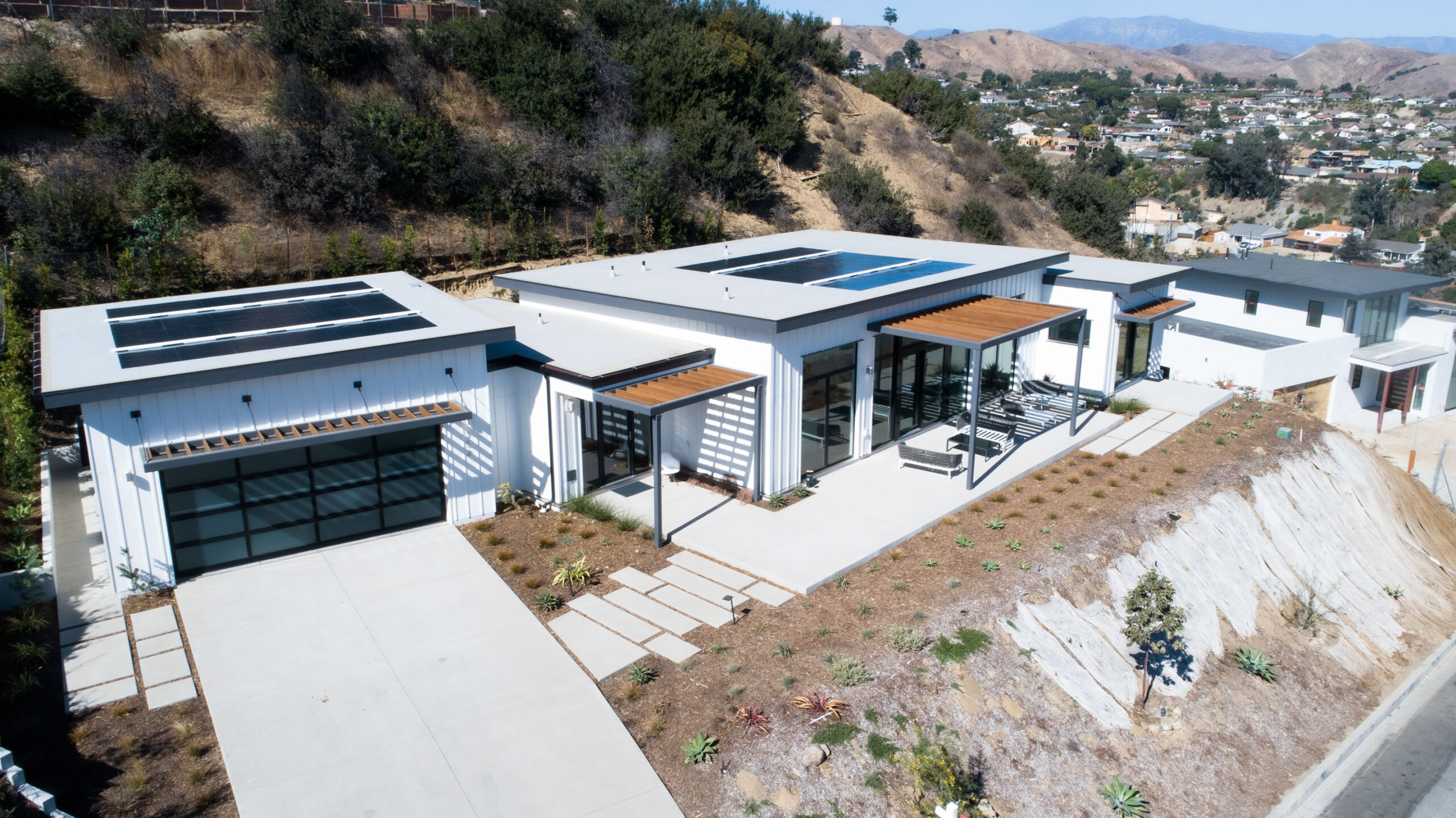 "In general, smart homes are not that smart," says Brandon Weiss, chief innovation officer of San Diego-based Dvele, which is designing and producing high-end prefab homes that Brandon Weiss says will be "truly intelligent." While this means the tech-savvy dwellings will control lighting, security and window shades, they also can adapt to do so much more.
Think healthy, reliable, environmentally conscious and beautiful homes with available hardware and software upgrades that will allow occupants to improve air quality when CO2 levels increase, take advantage of clean energy with Sunflare solar panels and function fully off-grid via a backup battery system, among other things.
"Our goal is to revolutionize the way homes are designed, produced and experienced to make a substantial, positive impact on the health and well-being of homeowners every day and on the planet for years to come," says Brandon Weiss.
"We wanted to create a new generation of self-powered, healthy homes that will inspire society's transition to a clean-energy future."
The Dvele New Home Experience begins with the homeowner choosing a floor plan. The company's home designers have created several pre-configured homes that can be modified or fully customized, complete with a wide range of pre-coordinated exterior and interior finishing packages. The process can take anywhere from 30 days to three months, depending on the client and the level of personalization. Once the design is finalized, Dvele secures the proper permits for the home—which can vary depending on the area where the home is being installed—and then begins the site work for the foundation.
Full-time employees produce the structures indoors at the company's Home Foundry in Loma Linda, which helps to avoid weather delays and labor/subcontractor shortages. Once the modules that will eventually make up the home are finished, they are shipped by truck in weather-proof wrapping, with each arriving with electrical, plumbing, flooring, drywall, interior cabinets, doors and fixtures. The modules are then craned into place and secured to the foundation, and the roof is installed in 24 to 48 hours.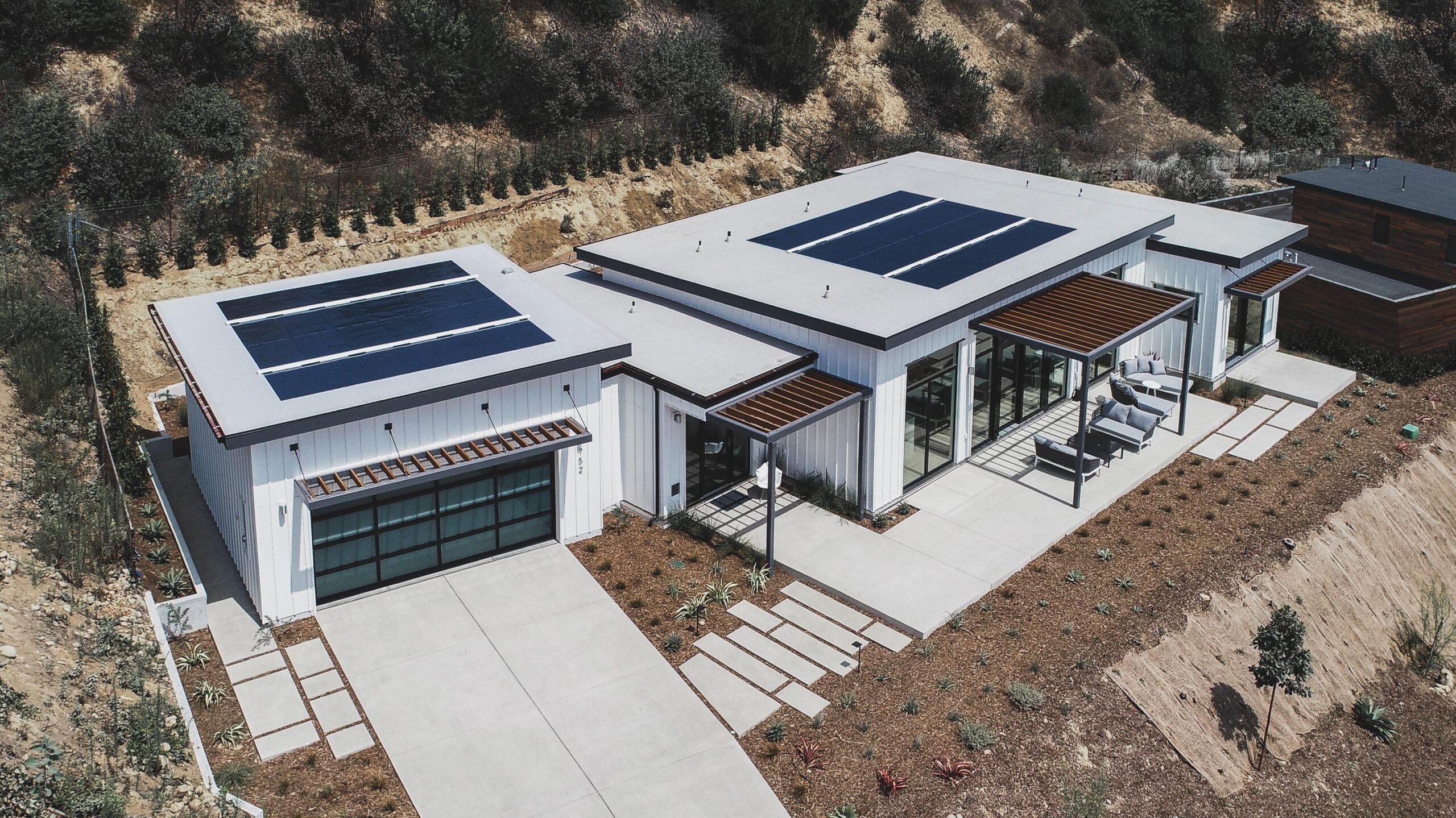 "Once installed, making all of the utility connections and completing all of the finishing touches happens very quickly," says Brandon Weiss. "Homeowners can have a high-quality, modern, move-in-ready home in as little as seven months."
All Dvele homes are equipped with three systems. The Independence System allows the homes to be completely grid-independent during power outages via a virtually airtight energy envelope, battery backup and solar capabilities, while the Wellness System positively impacts the health of the occupants via water filtration, 24/7 air filtration, healthy building materials from the company's partners and more. Lastly, the Safety system protects homeowners from unforeseen natural disasters and building failures via seismic engineering, fire resistance and embedded sensors.
"One of the earmarks of the ready-made homes is that they are long-lasting," says Brandon Weiss.
"Ninety percent of building and material failures happen due to moisture, but with the quality of our materials, combined with our building science practices that focus on maintaining the integrity of an air-tight building envelope, we can radically minimize air leakage and moisture buildup," he explains.
"This enables our homes to have a significantly longer lifespan and ultimately require less maintenance.
What's more, Brandon Weiss adds: "All Dvele homes are also structurally engineered to not only survive an earthquake without collapsing, as building codes require, but to be fully occupiable afterward." 
Dvele plans to produce 60 to 80 homes this year, with those now in production on track to be delivered to Malibu, Ventura, and L.A., and homes already having been placed in Northern L.A., the Bay Area, Truckee/Tahoe, and San Diego. Prospective homebuilders can begin the ordering process on the company's website, with prices ranging anywhere from $170,000 to $1.3 million and beyond.
Dvele | dvele.com