When Michael Kong and Stacy Twilley's three daughters were younger, the L.A.-based couple decided to search for a weekend retreat far away from the hustle and bustle of the big city. They settled on a Santa Barbara ranch along the Gaviota Coast, where they planned to while away the days on 106 acres overflowing with endless trails, expansive fields, century-old oak trees, an orchard teeming with fruit trees and even a duo of stylish safari-themed yurts ideal for glamping. 
"Our ranch gave our daughters and their friends many experiences that simply could not be had in the city—big open fields to run in with the dogs, all manner of wildlife and skies filled with stars at night," says Kong of what was later named "Three Hawks Ranch," in an homage to both the girls and the land's red-tailed hawks. 
"Picking fruit from the orchard in the afternoon, followed by kite-flying competitions, allowed us all to experience a completely different, natural world," adds Kong. Clinching the deal? The panoramic ocean views. "We looked at many ranches and farms, but it was the views that sold us on Three Hawks," he says. "When you look down the hillside, and then 15 miles across the ocean out to the Channel Islands, it just takes all of your stress away." 
Built-in the 1920s, the property's original stone house has since been remodeled and expanded into the main house in concert with Santa Barbara design firm Becker Construction in keeping with the estate's storied history. Not only is it next door to the Reagan Ranch (where President Ronald Reagan and his First Lady Nancy spent about 350 days while in office), but it's also part of a land grant made by the King of Spain to José Francisco Ortega in 1794.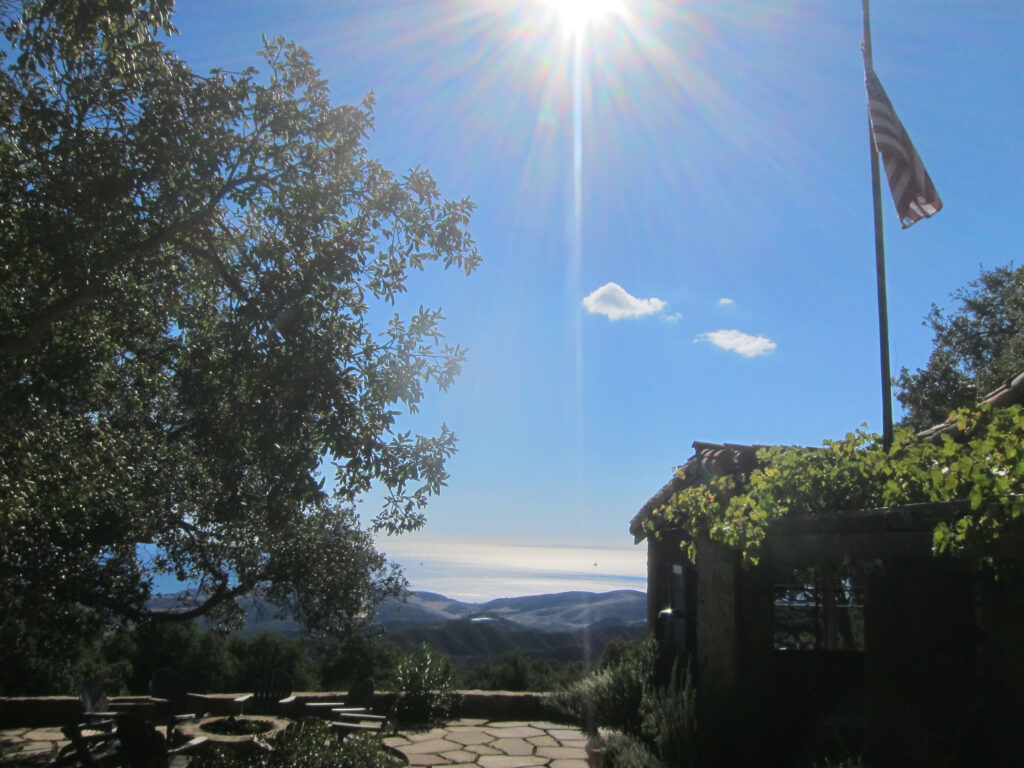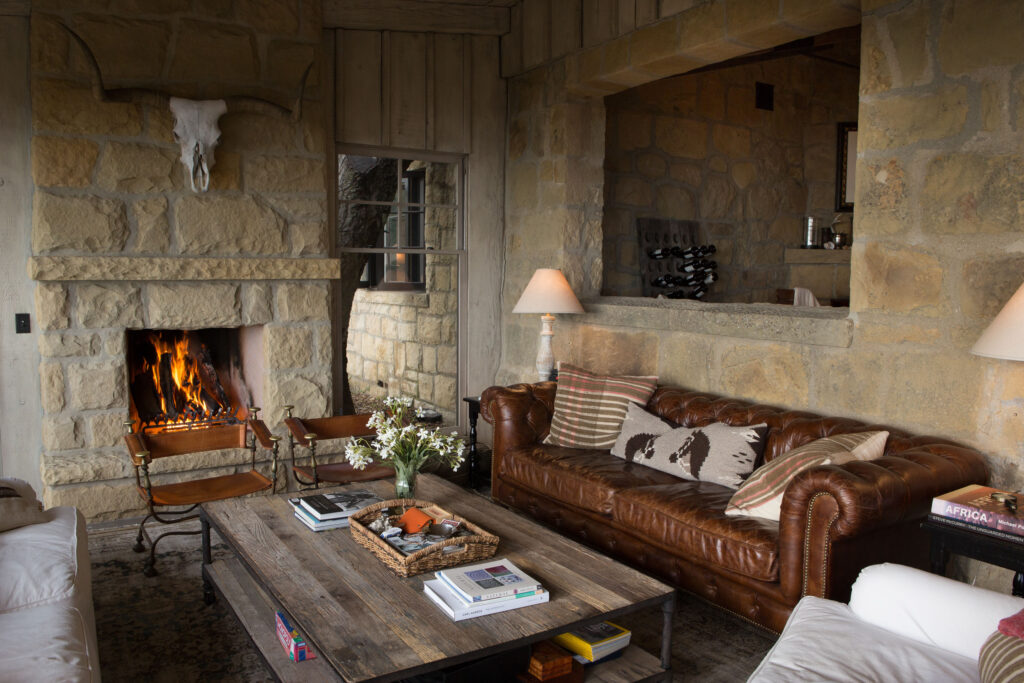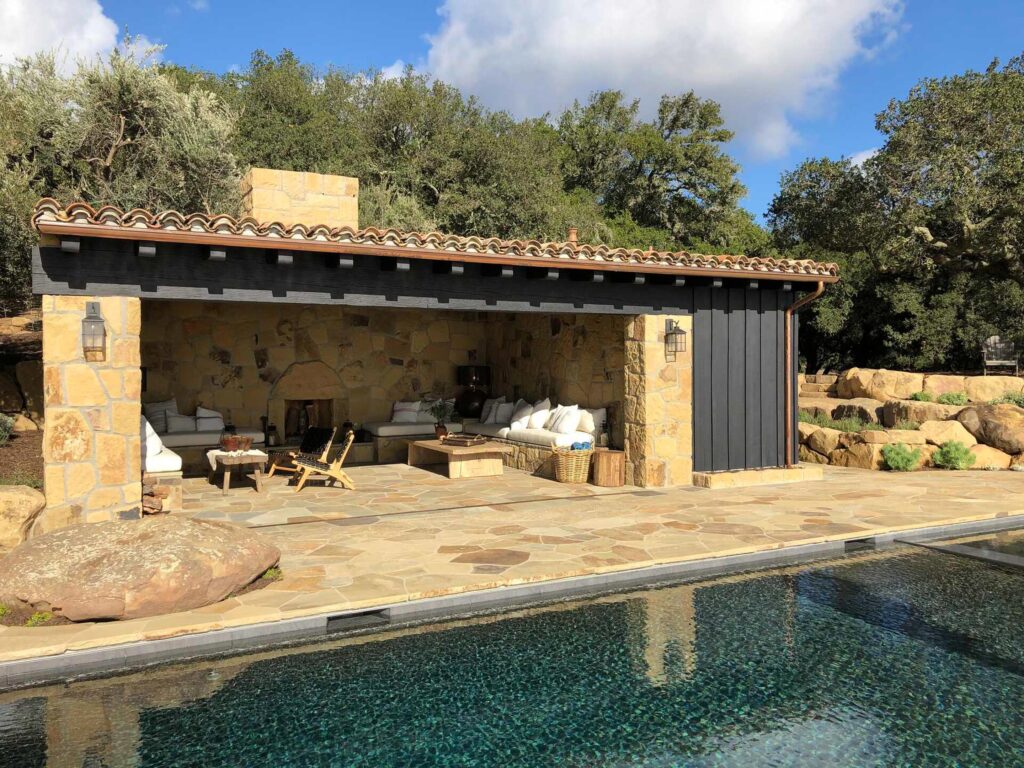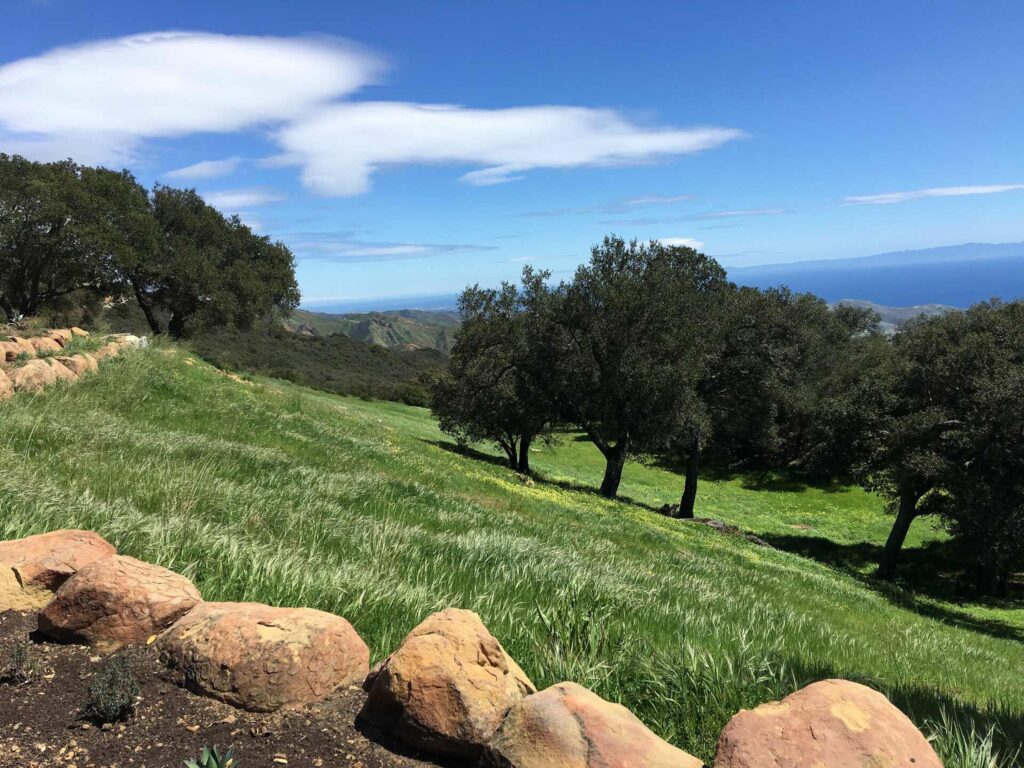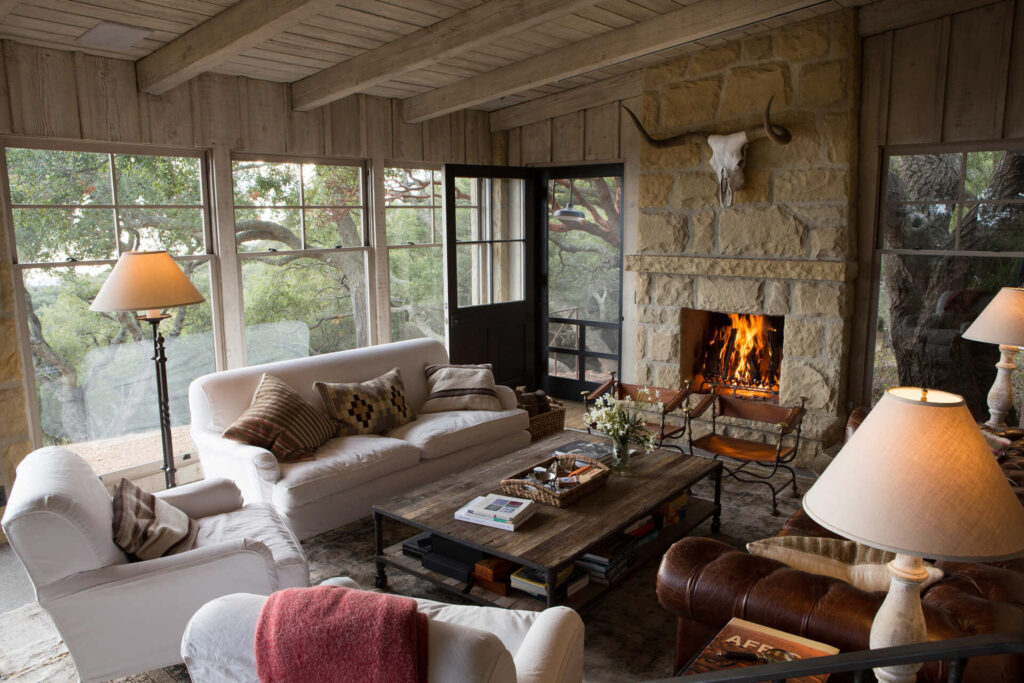 New additions include a living room built from hand-cut sandstone boulders, replete with soaring ceilings and wraparound glass walls offering stunning hillside and ocean vistas, along with three bedrooms (for a total of six) and two baths to accommodate family and visitors. A professional chef's kitchen outfitted with travertine countertops and high-end appliances, meanwhile, opens to the dining and living rooms, both anchored by massive stone, wood-burning fireplaces. 
Outdoors, stone pathways lead to a jasmine-covered loggia boasting a wood-burning grill and dining table that seats 20. There's also a new heated pool and sandstone cabana, recently built staff house, and two large barns (one housing tools and equipment, and the other a five-car garage). "This is how you turn social distancing into paradise," says listing agent Billy Rose of The Agency.
"I've been to many large-acreage properties, but I've never been on one like this, where you feel like you're off in your own nature preserve with these wonderfully refined structures and pathways, and where you can overlook many various forms of Mother Nature. Every time I go, it gets harder and harder to leave."
Photographs Courtesy Of The Agency
All Access Pass to LA's Hottest Homes
Get an inside scoop on celebrity homes, exclusive real estate, mansions & more.