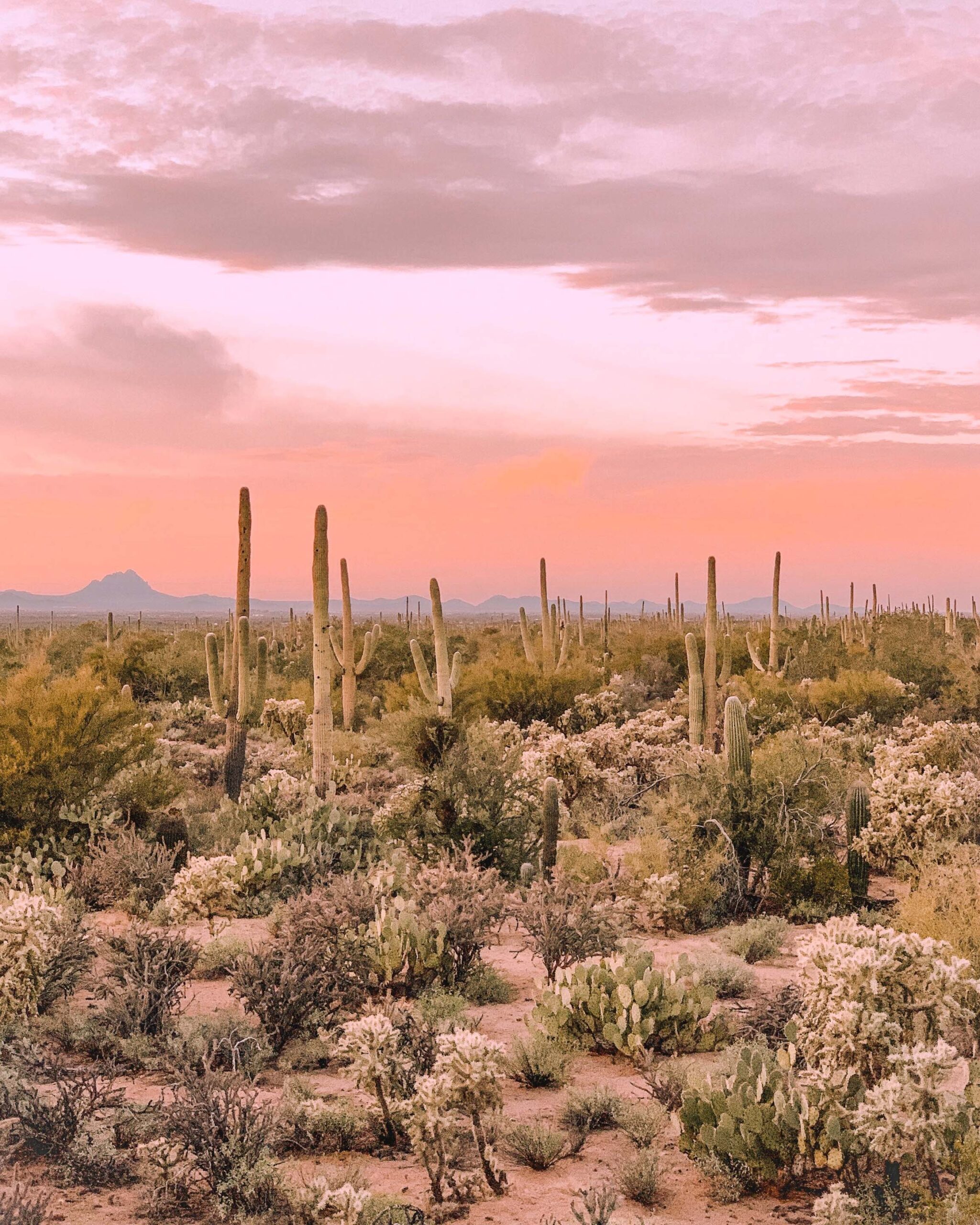 Sara and Rich Combs, who grew up in Connecticut and met in high school, worked as web designers for different companies until 2013 when they decided to start their own freelance business. This experience gave them the opportunity to work remotely while traveling all over the United States and throughout Southeast Asia. National parks, especially those located in the desert, caught the couple's attention during their road trips, marking the beginning of a new life. 
After their travels, Sara and Rich chose California's Joshua Tree as the area where they would settle down, finding their dream property on Craigslist after a lot of research. This was the couple's first (but certainly not last) renovation project, which comprises the Joshua Tree House and the Casita—available for rent—and their personal home, the Hacienda.
"Our experience with interior design is based on gut instinct," says Rich. "While we both went to a fine art school for college, we started along our path of designing spaces by designing for ourselves." 
With a new passion for remodeling, Sara and Rich started a new project immediately after completing the Joshua Tree House. Also surrounded by the desert, but this time in Tucson, Arizona, Posada is situated on 38 acres of land and consists of five suites named for the setting—the Agave Suite, Saguaro Suite, Cholla Room, Ocotillo Suite, and Yucca Room—that can be booked individually or all together for retreats and family gatherings.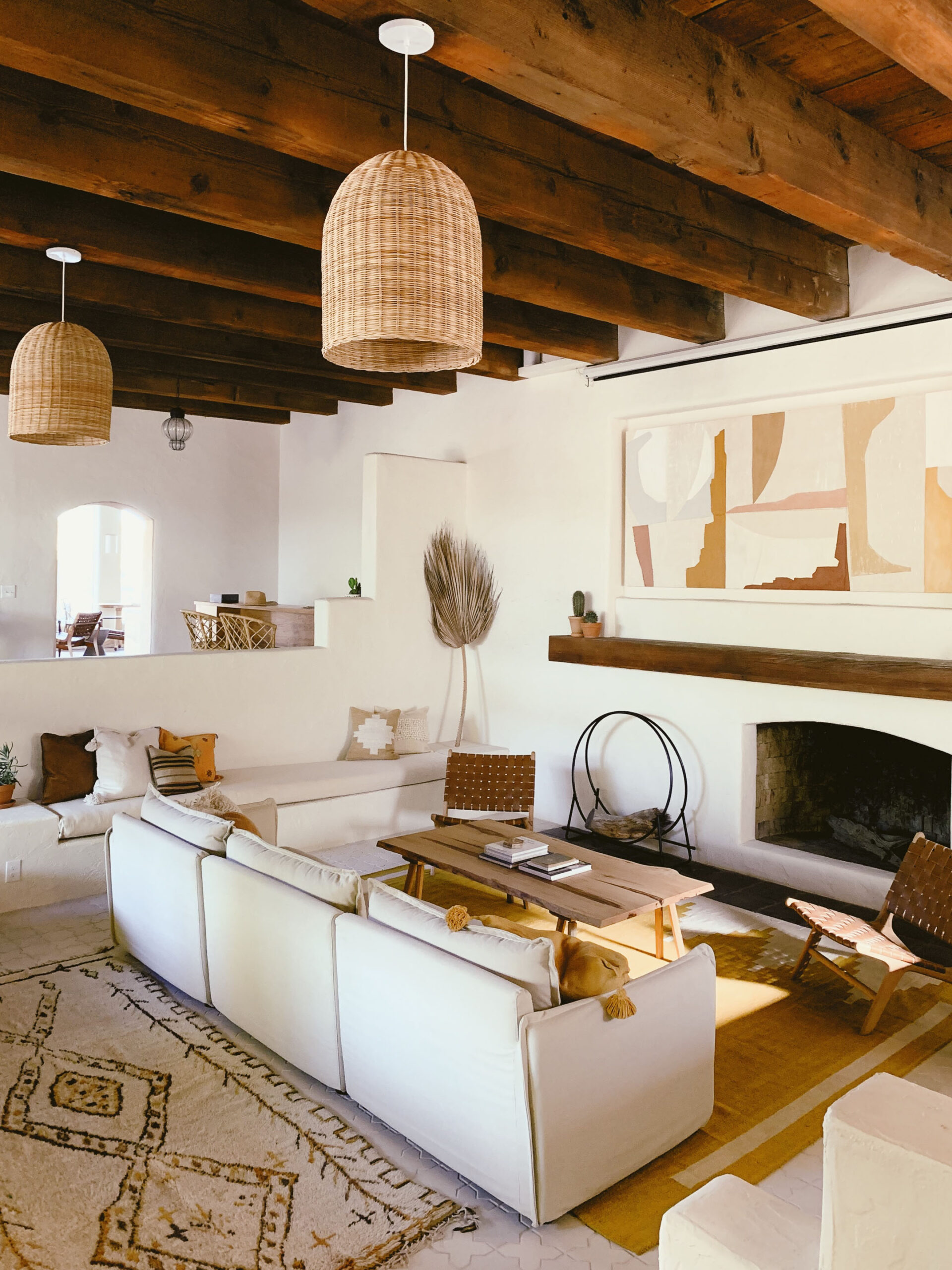 "Outside, we fell in love with the natural landscape: towering saguaro cacti, incredible mountain views, and native wildlife," says Sara.
"Inside, we were drawn to the existing character of the building. Though it had been abandoned for a decade, the love that was put into the initial build was still apparent: saguaro rib and reclaimed telephone pole ceilings, original Saltillo tile flooring, high ceilings, stucco walls, and 14 incredible and unique beehive fireplaces."
Over the course of a year, Sara and Rich restored the inn, choosing natural materials to honor the desert landscape and the aesthetic of both Tucson and the Southwest. "We used varying plasters and stucco, reclaimed wood, Saltillo and other recycled tiles, ocotillo panels for outdoor pergolas, clay and rattan light fixtures, and naturally woven textiles," says Sara.
Ideal for design and nature lovers, Posada gives guests access to over 5,000 square feet of shared outdoor patio space and rooftop dining areas, a yoga room for private sessions or meditation, movie nights in the shared living room, an outdoor canyon pool, hot spring-style hot tub, campfire lounge, and lush cactus gardens.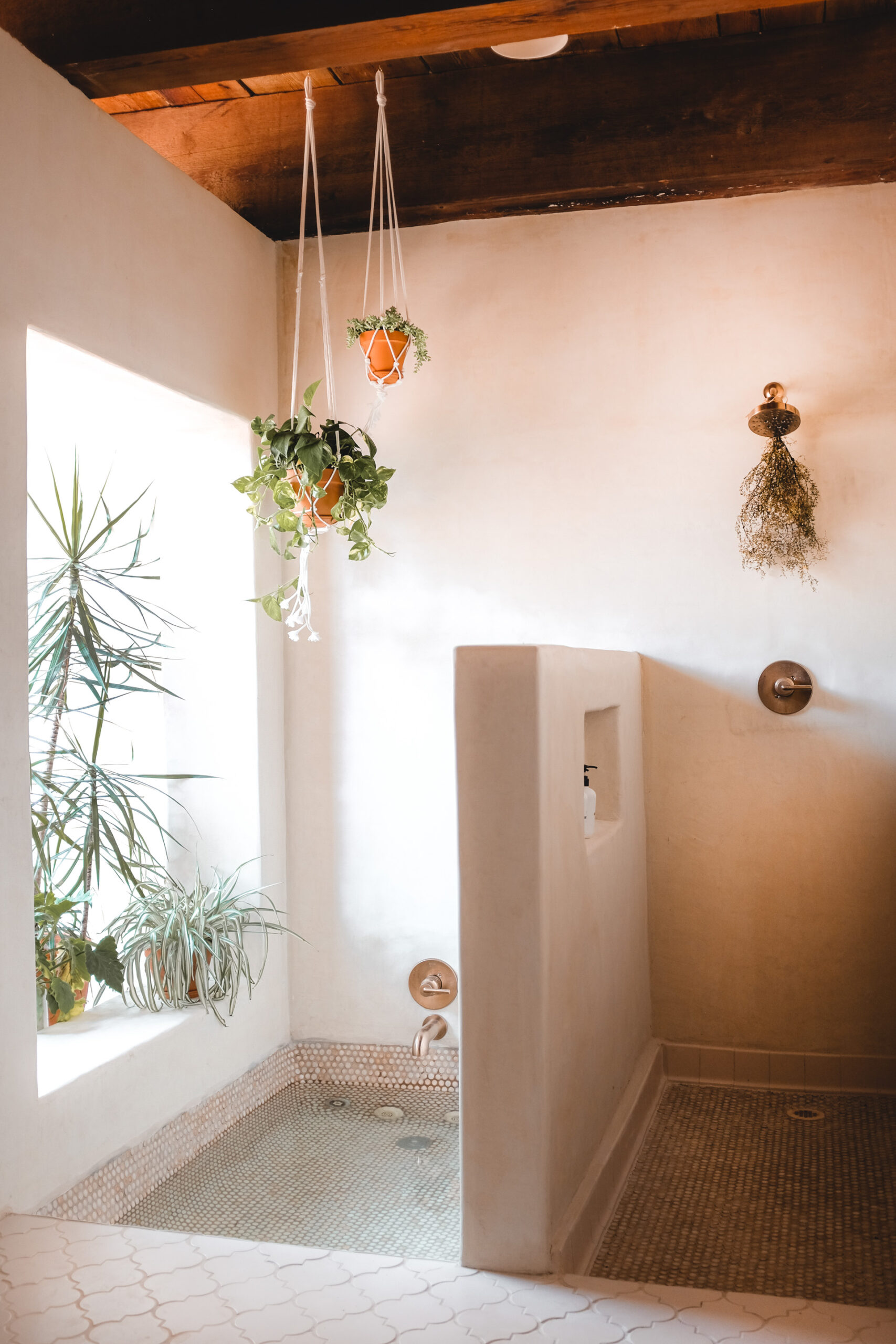 "We want our guests to take a deep breath as soon as they enter, to take the time to watch the sunrise and sunset, to know their stay at the Posada will be full of slow mornings enjoying coffee or tea, or practicing yoga and meditation," Sara confesses.
Striving to create the perfect atmosphere to recharge and unwind while awakening the senses, the couple plays their New Moon playlist in the shared spaces, with music by Luke Temple, Kacy & Clayton, Kevin Morby, and Zelma Stone, among others.
They also worked with their favorite artists, designers, and brands—including Serena & Lily for the outdoor furniture, Pampa, and Soukie Modern for the handwoven rugs, Cedar, and Moss for the lighting, and Barnaby Lane for furnishings—to adorn every room.
"This is a place to reflect, reset and create," Sara says. "We achieved this by creating simple yet warm interiors that allow incredibly peaceful surrounding landscapes to take center stage."
Posada, The Joshua Tree House | thejoshuatreehouse.com
Photographs: courtesy of Joshua Tree house