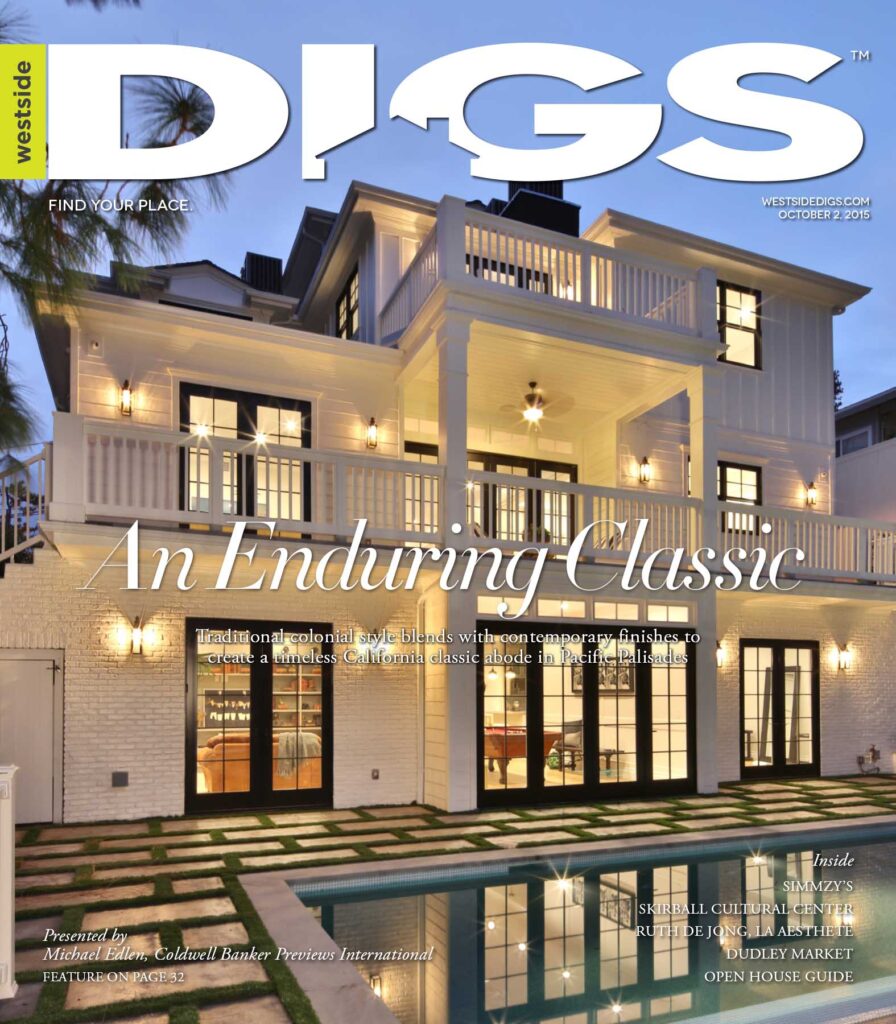 Read this Issue Now!

What's inside?
Featured Articles in This Edition
In recent years, however, theater owners have responded with an increasingly luxurious experience for consumers, with larger, more comfortable seating, advanced and pre-selected ticketing, and gourmet food and beverage service delivered directly to your chair. Los Angeles offers a host of luxury theaters, and our location as home to the bulk of both major and indie film studios means that critically acclaimed titles are screened here first. As fall starts the race for Oscar gold, consider seeing the following films at your local Cineplex, and see if you can predict who will take home this year's statuette.
Opening October 9, Universal Pictures premieres Steve Jobs, starring Michael Fassbender in the title role, supported by Kate Winslet, Jeff Daniels and Seth Rogan. Our fascination with the Apple co-founder's quirks and, genius continues to grow four years after his death, and with Danny Boyle (Slumdog Millionaire) in the director's seat, this film is a shoo-in for awards season recognition.
October 16th is the release date for Bridge of Spies, a Walt Disney Pictures' drama that reteams dynamic duo Tom Hanks and Steven Spielberg. Based on the true story of a 1960 U-2 spy plane shot down over the Soviet Union, this sweeping Cold War saga (a genre Oscar loves) will be backed by incredible visual and technical effects and a relentless PR campaign.
In early November, Open Road Films will release Spotlight, another true story, this one based on how The Boston Globe uncovered a massive child molestation scandal and subsequent cover-up within the local Catholic Archdiocese, shaking the entire church to its core. Starring Rachel McAdams, Liev Schreiber, and Michael Keaton, this Tom McCarthy film has already garnered accolades on the film festival circuit.
Thanksgiving weekend marks the return of last year's Oscar winner for best actor, Eddie Redmayne, in The Danish Girl by Focus Features. In his follow-up to The Theory of Everything, Redmayne portrays Lili Elbe, the first-known recipient of gender reassignment surgery. Directed by Tom Hooper (The King's Speech), this biographical drama is a timely reminder of recent events, and sure to attract critical acclaim.
Additional award-worthy offerings forthcoming this fall and winter include Ridley Scott's The Martian, starring Matt Damon; Alejandro Inarritu's The Revenant, a western thriller starring Leonardo DiCaprio; and Carol, A Weinstein Films picture starring Cate Blanchett and Rooney Mara. Whatever you choose to see this season, hope you enjoy the show!