Written by Jenn Thornton
Envisioning a quiet, more connected life in the country, Steve and Brooke Giannetti created a pastoral paradise in the wilds of Ojai with Patina Farm.
To the uninitiated, the home at the heart of Patina Farm—a thoughtfully cultivated five acres in Ojai—looks like it has stood for centuries. Restrained in its aesthetic and respectful of the landscape from which it seemingly springs, every inch of Patina Farm is a credit to the owners who designed it: Steve and Brooke Giannetti. Borrowing heavily from French and Belgium design, classical proportions and timeworn materials, the noted architect and interior design duo created a study in unpretentious elegance to support a lifestyle for which they longed.
Patina Farm also features a series of outbuildings—from a guest house to an extra garage to a greenhouse—scattered across its lush landscape. Having also designed the exterior setting—a mix of manicured gardens and natural wildness—the couple selected white roses to scale stone facades and orientated structures around imperious oak trees that provide shade from abundant sunlight. Amid this magnificence, ducks wade across the pond, produce grows, and donkeys and goats graze the land. It's a storybook country scene with a somewhat unlikely provenance: the city.
"It all started when we were in Santa Monica," Brooke says of the Giannetti's need to "slow things down and connect more with nature." Life for the couple had always been urban: Brooke grew up in Los Angeles, Steve in metropolitan Maryland. Together, they settled into life on a small lot in suburban Santa Monica. They tended their business, their three kids and, after Brooke transformed their side yard into a coop, even chickens. Later, she pulled up the front yard lawn and installed a kitchen garden. Soon, Steve was painting landscapes, their daughter was dreaming of horses and farm life seemed feasible. So, with country life calling, the Giannettis started their search for an idyll all their own.
They'd find it in Ojai.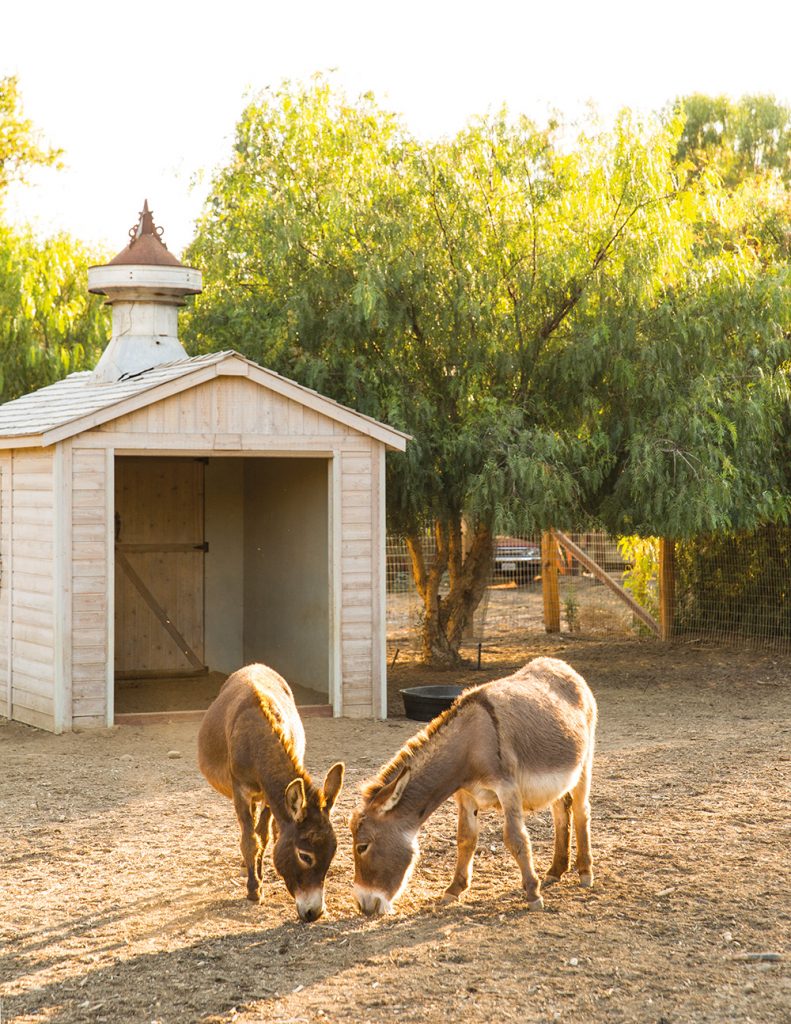 "Ojai is a place with its own community, culture and an artistic energy that we really connect to," Brooke explains. "But there is also this part that was very rural, so it was such a unique place, in that it has both aspects of what we were looking for." Also appealing were Ojai's valley environs (which Brooke credits for that comforting sensation of "being hugged between the mountains"); its famous "pink moment" at sunset; and the swings in climate that make it feel seasonal.
Patina Farm took one year to design and another to build, but it was born from the collaboration of a lifetime. "When we do our own houses, it's a very clear expression of our design aesthetic," Brooke shares.
"It's our chance to be a painter. This is just for us and what we think is pretty and what makes us happy. A house isn't just about making pretty rooms; it's about creating spaces that support your dream lifestyle. This house supports ours, and every inch of the property creates a different experience for our life."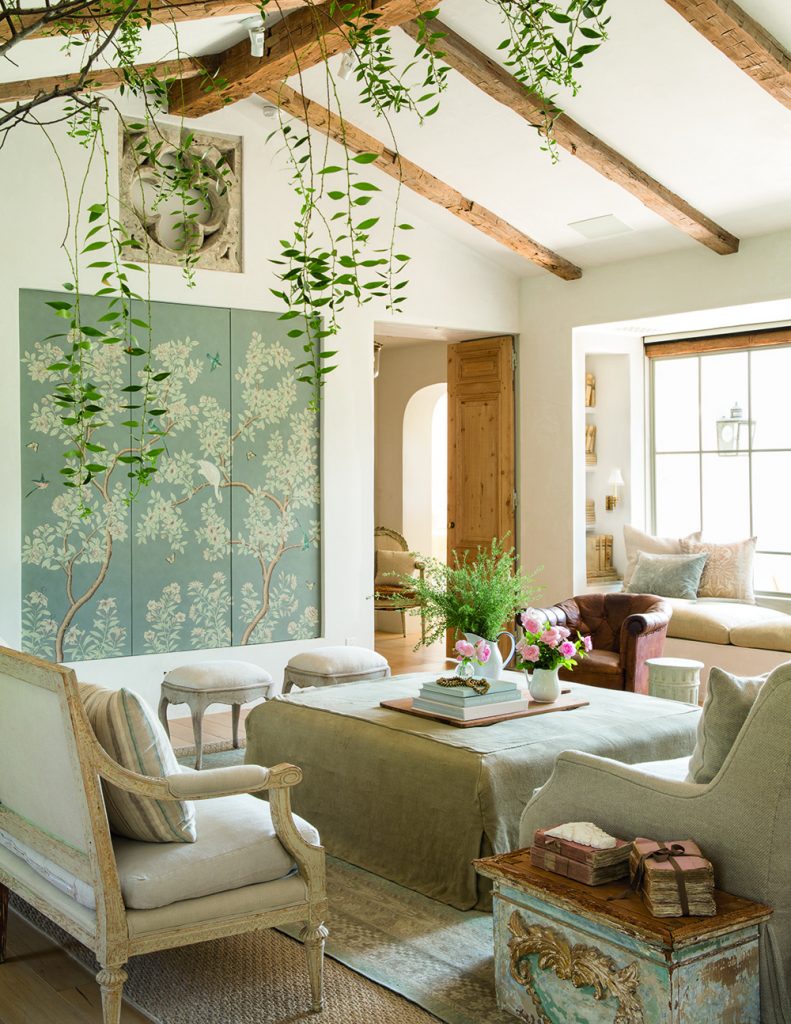 "Patina Farm is both modern and ancient. Turning our life over to the things that feed our souls is what this place is really about."