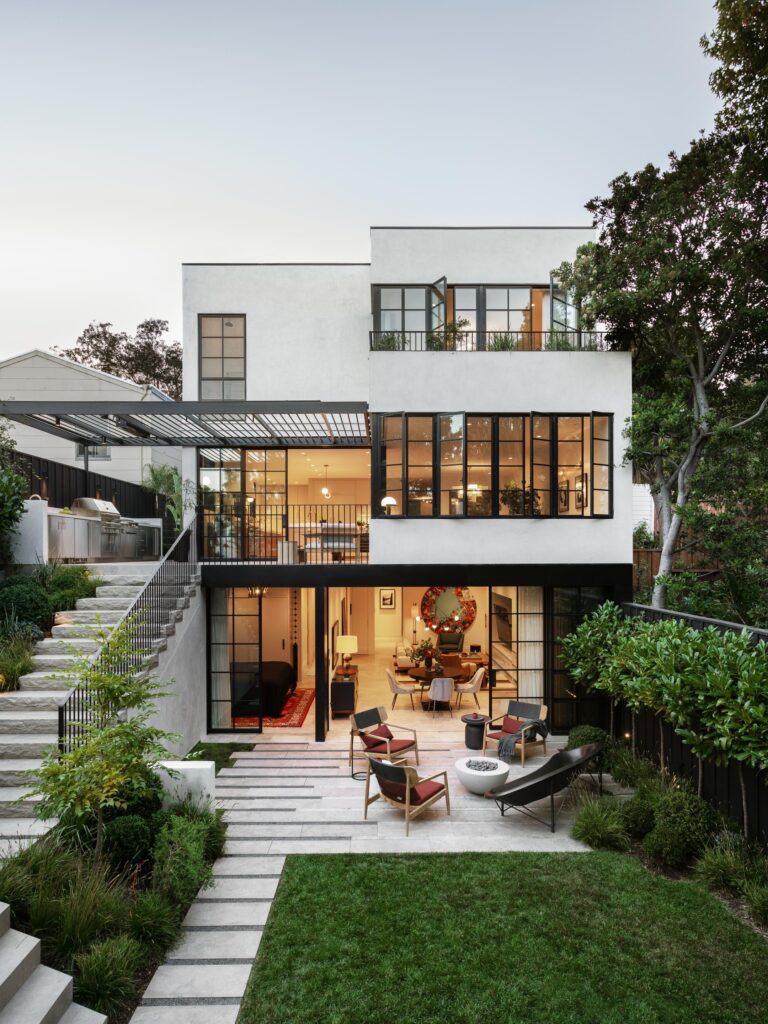 In Northern California, This Home Has a New Life Thanks to a Renovation by Medium Plenty That Puts Family and Fun at the Heart of the Concept
In Northern California, this home has a new life thanks to a renovation that puts family and fun at the heart of the concept.
This San Francisco, 1920s-era Spanish Revival home occupied by a family of four owes its current state to the work of three talented studios: Regan Baker Design for the interior design, Medium Plenty for the architecture and Terremoto for the landscape design.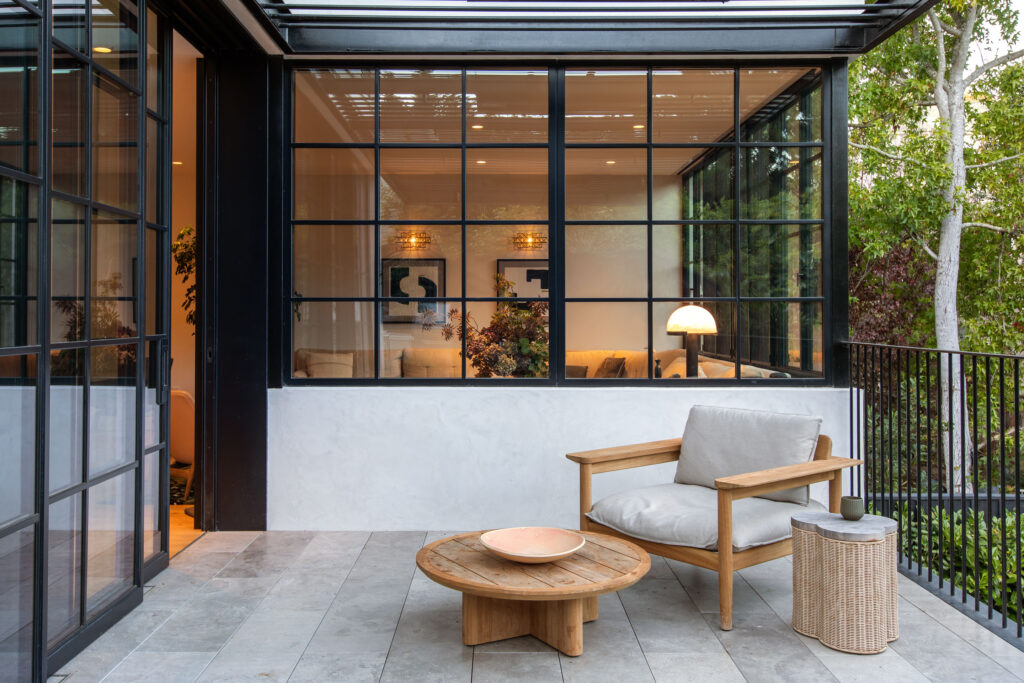 "The owners are awesome folks with eclectic interests ranging from high design, modern forms, traditional details, dry aging meat, entertaining and remaining private," say Ian Read and Gretchen Krebs, who are at the helm of Medium Plenty. "All of these factors were considered to arrive at various decisions throughout the project. They appreciate good design regardless of style, which opened opportunities to meld ideas from different schools of design."
In addition to the inhabitants' personalities and lifestyle, the location—including lot size, streetscape and the inner block feel—also guided the transformation of the house, which was expanded to four stories with a new roof deck while keeping the façade quiet yet elevated in its the detailing and composition.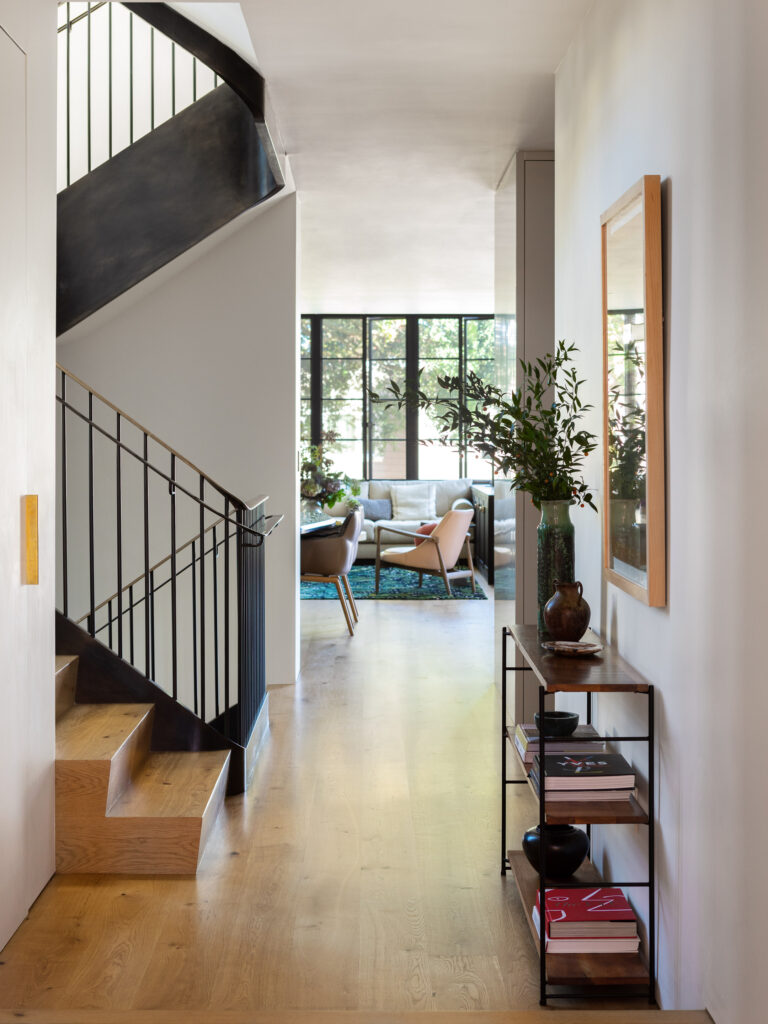 "Connecting the house to the outside through expansive doors and windows extends the feel of the home and engages the rear yard at all levels," says the team of Medium Plenty.
For the landscape design, Terremoto worked its magic.
"The clients wanted to get the most livable, usable space out of a San Francisco-sized yard with a significant elevation change from the street level to the garden," says the team of Terremoto. "A lawn for their kids to play, space for cooking and dining, lounging and entertaining. Something that would respond to and flow seamlessly into and out from the architecture. To create this feeling, we worked with a super simple palette organized around a beautiful stone."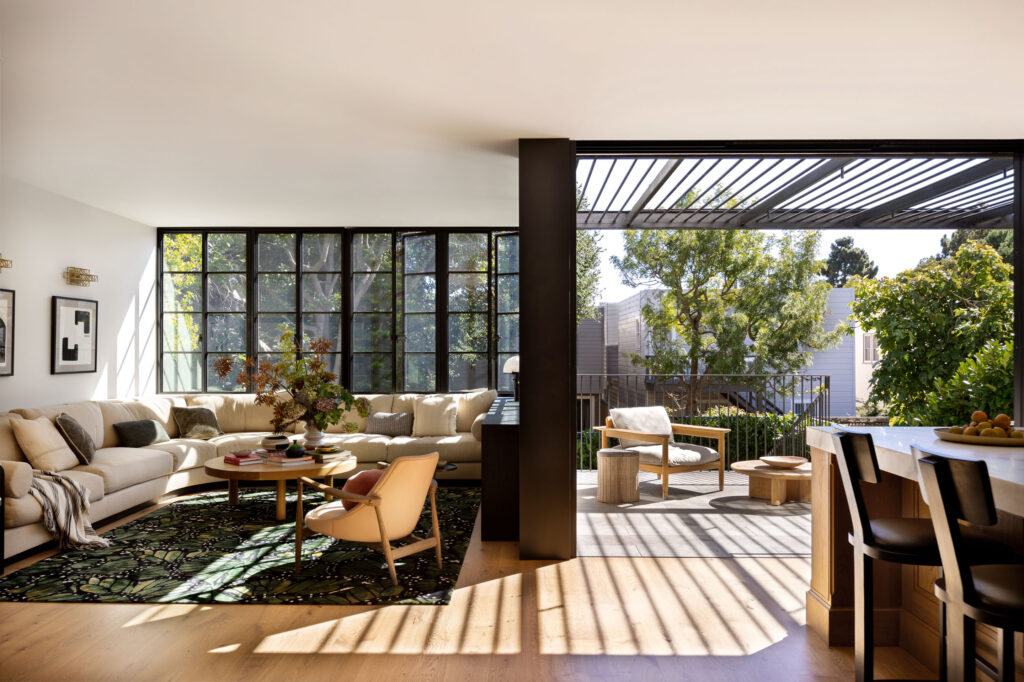 Characterized by steel windows, light stucco and limestone for a timeless feel, the palette evolved throughout the project.
"Ultimately we wanted the house to have a classic feel, be modern but not stark, and to be a suitable backdrop for the varied interior furnishings," says the Medium Plenty team.
Inside, the central stair unites all levels of the home, becoming one of the main features. The floor-to-ceiling millwork maximizes storage, and furniture-inspired built-ins are ideal for functionality.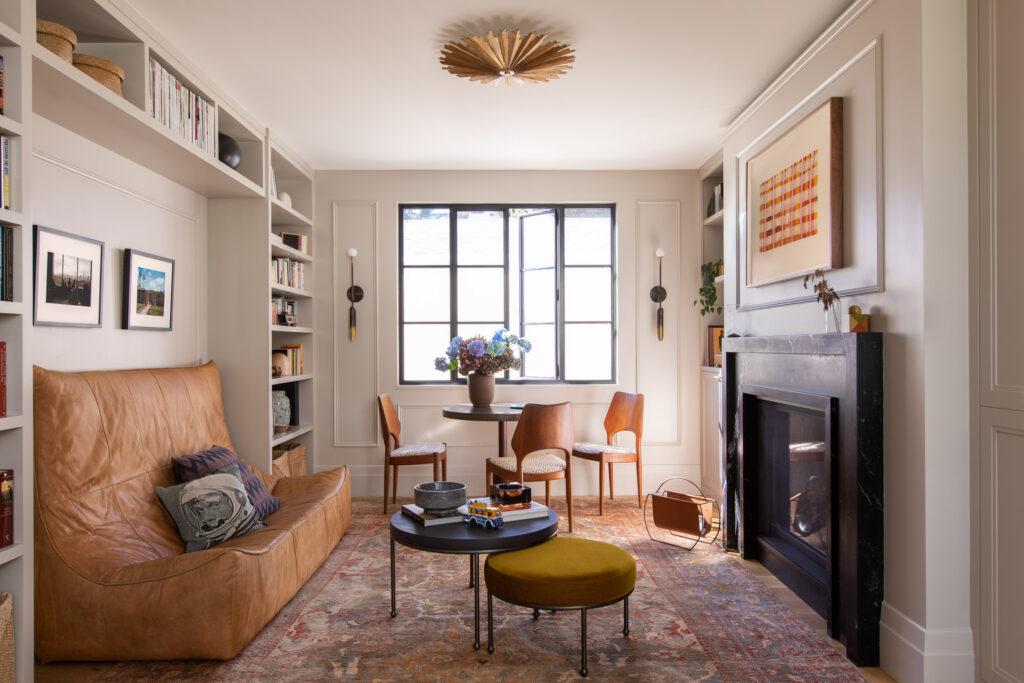 "With eclectic furnishings such as a custom curved sofa, Alexander McQueen butterfly pattern rug, vintage lighting and brass details throughout, the various styles come together for an overall modern/art deco influence," says the team of Regan Baker Design.
Every detail was carefully thought out and all the elements together contribute to the overall feeling of both coziness and sophistication, honoring family living at its best.
Medium Plenty | mediumplenty.com
Photography by Laure Joliet Photography