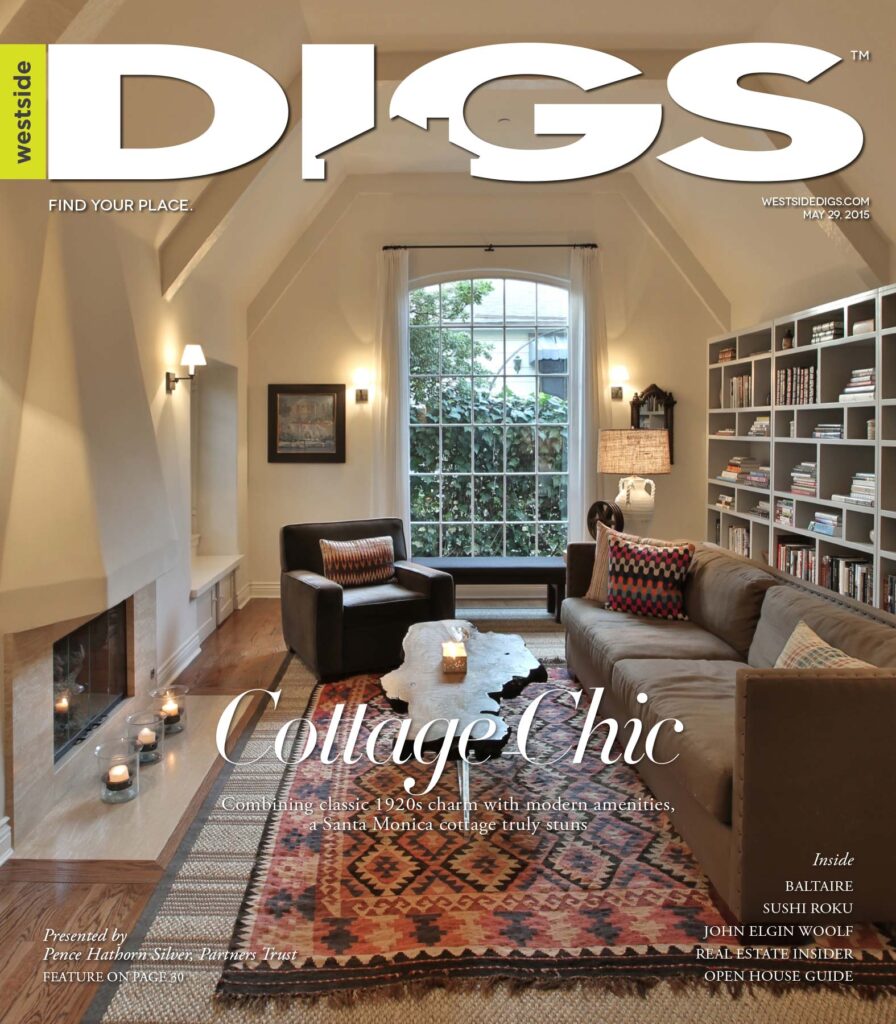 Read this Issue Now!

What's inside?
Featured Articles in This Edition
I mentioned in my last Publisher's Muse that I was attending an old friends wedding in Palm Desert over the long Memorial Day weekend. It was an event I'd been looking forward to since last fall (when the engagement took place), because I knew it would be a chance to celebrate the marriage of two people who are perfect for each other, and also a chance to catch up with old friends and acquaintances who have scattered over the years. All of that was true, but what occurred to me over the three-day wedding celebration, is that we often fail to realize how extraordinary the seemingly normal lives of our friends and family can be and that sometimes even when we think our lives aren't working out the way we planned, what actually happens is just what was meant to be, and even better than what we've always wanted.
I've known the bride for nearly twenty years, and through all of those years her goal was always to find a partner, settle down, have a family and build a secure and welcoming home. As fate would have it, the years passed and boyfriends came and went, her sisters (older and younger) got married and had families, and I know my friend was secretly asking herself, "why not me?" But being a strong, smart and independent woman, she carried on and over the course of the years found time to travel the world, participate in the grueling Eco-Challenge, support and lend her time to a friend's very worthy charity Kids Play International that raises money to buy sporting equipment and school supplies for orphans in Malawi, invest in property, buy her own home, council her sisters and family when their own marriages got tough, babysit and help shape the lives of her growing nieces and nephews, run a successful business, entertain, and ALWAYS be there for a friend in need. Then finally, just a few short years ago, she met her match and got what she'd always wished.
As the toasts were being given and glasses were being raised to the bride and groom at the rehearsal dinner and wedding, I looked around at the 270 guests in attendance and realized this amazing woman was the glue that held all of these people together. The backbone of the family to her siblings and parents, the cheerleader to her friends and co-workers, the athlete, the tireless advocate for those in need, the new step-mother to an incredible eight year old boy, the owner of two local businesses and employee of a third, and the loving bride to a very fortunate (and also amazing) man.
When my friend finally took the microphone to thank those in attendance, she couldn't have said it better…"I never thought my life was going as planned, but as I look back on all I've been able to do and accomplish while waiting for this moment, I realize that people make a choice to be happy, and that my path to get to this day was exactly the right path for me."
We say cheers to that, and home is where the heart is. Home is not just a house, but anywhere we gather to spend time with the people we love most.