Once a commercial hub filled with warehouses, Honolulu enclave Kaka'ako today is a hip, bustling waterfront district rife with luxe new residential high-rises, high-end vacation rentals, plentiful shopping and dining opportunities, colorful street art, and popular annual events such as the POW! WOW! mural festival and Festa Italiana.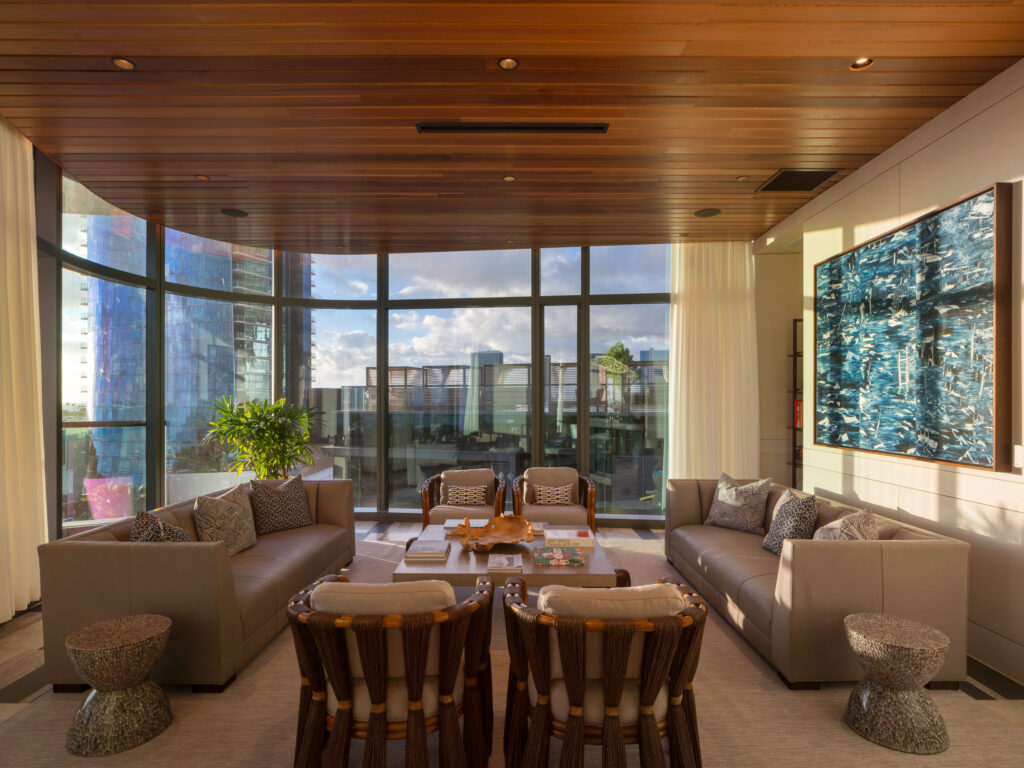 A piece of the past still remains intact amid the revitalization of recent years, however, including SALT at Our Kaka'ako—where Hawaii's cultural traditions are celebrated monthly at the Pa'akai Marketplace—as well as walking paths and architectural designs complementing the area's natural surroundings.
"Imagine strolling along the oceanfront and stopping to have a picnic at a park and then heading to enjoy a Mai Tai on a rooftop patio," says Mark Howard, broker and owner of Hawaii Americana Realty. "Kaka'ako has it all and more, including two stops on Honolulu's future railway coming soon."
Nestled between Waikiki and Downtown Honolulu, Kaka'ako has unveiled seven new completed residential towers bringing more than 2,000 units into the neighborhood, with two more towers to be completed at the beginning and middle of 2019. Among them: Anaha, a new 38-story, $400 million residential tower designed by Solomon Cordwell Buenz offering 318 units, a 1-acre amenity deck and Hawaii's largest living wall boasting 8,000 species of tropical plants, as well as Howard Hughes Corp's new A'ali'i at Ward Village, a 60-acre mixed-use residential development featuring 751 turnkey units, street-level retail and recreational amenities such as Lāna'i 42, a penthouse-level sky deck offering a rooftop fitness club, outdoor yoga studio, sunset lounge and ocean-view event spaces.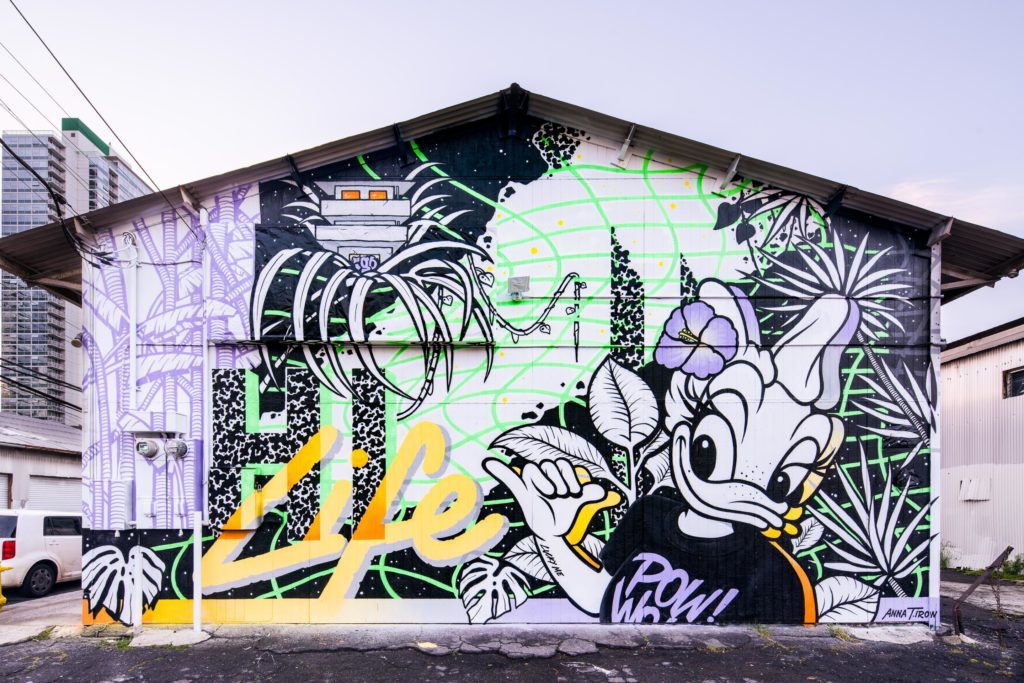 Many retail and dining establishments also have joined the scene, including Stokehouse, in the Hyatt Regency building on Kalakaua Avenue, which carries brands by Vissla, Amuse, D'Blanc and Tom Blake, as well as Chuck Wakeman's Butcher and Bird butcher shop above Mr. Tea Cafe on Auahi Street; Maurizio Roberti and Gianpaolo Raschi's Le Radici Italian restaurant on Kapiolani Boulevard; and Peter Merriman's farm-to-table eatery Merriman's Honolulu on Auahi Street, just to name a few. Also new is the University of Hawaii Manoa John A. Burns School of Medicine, where Café Kulia offers culinary student-crafted delicacies to the general public during the week.
PHOTOGRAPHS: COURTESY OF THE HOWARD HUGHES CORP. AND JASPER WONG