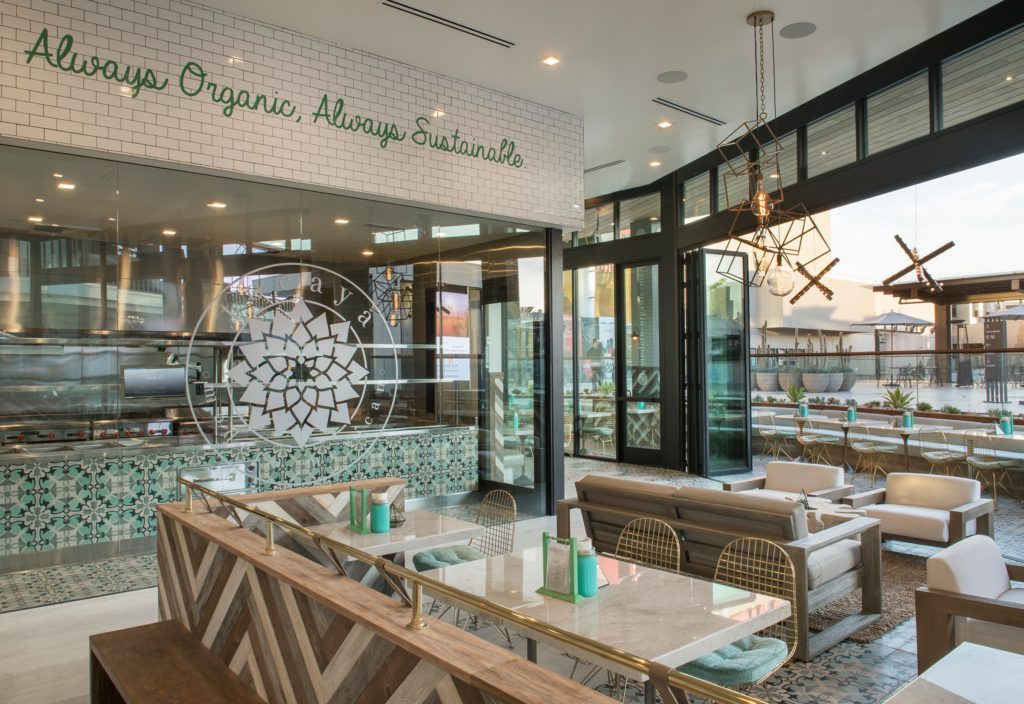 Elevated Earthy Eating is Taking Off at Tocaya Organica
Since day one, it's been a lightning-fast ride for owners Tosh Berman and Amrou Manaseer. They now have opened four new locations—in West Hollywood, Santa Monica, Playa Vista and Century City. A slew of additional local branches are coming, including Westwood and The Point in El Segundo. (Amrou Manaseer and Tosh Berman also own upscale West Hollywood hotspot Toca Madera, which opened in 2015.)
"I learned that true Mexican cuisine is incredibly healthy, simple and fresh."
"When we first opened Tocaya Organica two years ago, many thought that taking on the Modern Organic Mexican space and a vegan-forward approach couldn't be done, but we converted our entire company into this one culinary concept," says Tosh Berman, whose seven-year stint living in Mexico inspired his restaurants.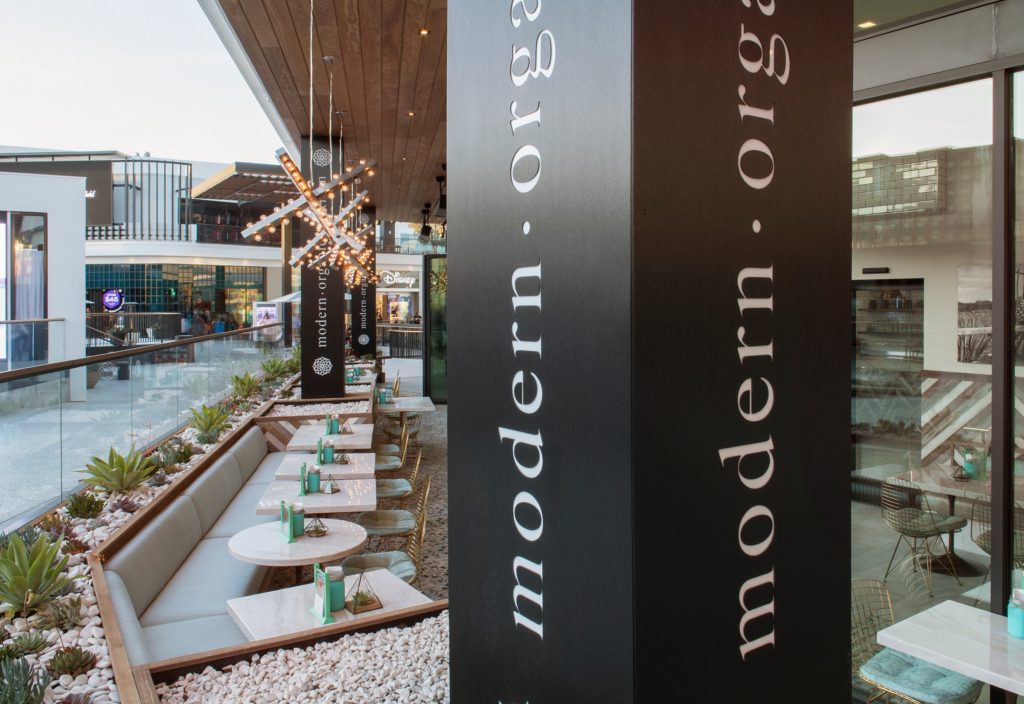 The menu is filled with tasty vegan and gluten-free items. One of the top sellers is the Fajita Del Rey Bowl, a tasty menagerie of sautéed poblano peppers, Spanish rice, and vegan chipotle crema. A close second is the Tocaya Salad, which has romaine and butter lettuce, sliced jalapeños and tortilla strips.
The carne asada Barrio Style taco is free of hormones, steroids, and antibiotics. The roasted tomato salsa and avocado are all organic as well. The seared sea bass is fresh, wild-caught, and rubbed with chipotle.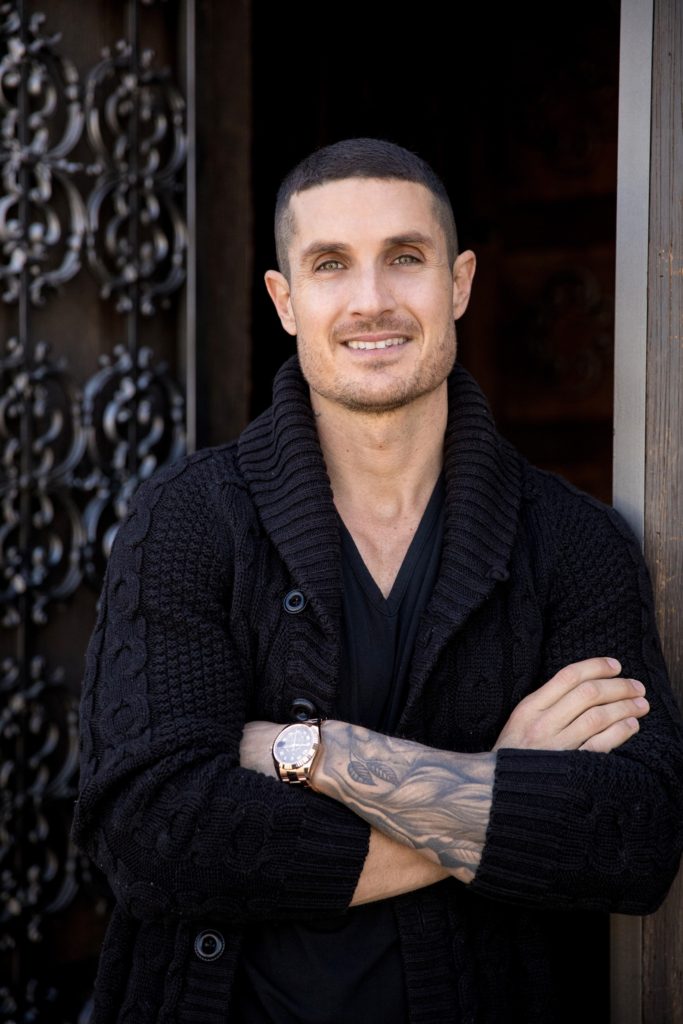 Tocaya Organica even has its own hearty vegan picadillo made from a pea-based protein with carrots, zucchini, and tomatoes. No sodas, but try one of the house-made aguas frescas, such as horchata or cucumber mint limeade.
For dessert, there's a wildly popular Churro Waffle Ice Cream Sandwich, which can be made vegan or non-vegan.
Though the menu stays the same at each location, Tocaya Organica's look varies from place to place. When you walk in, expect an airy, communal space with plenty of indoor and outdoor places. That unfussy, minimalist decor along with natural materials and a neutral palette with occasional splurges of color.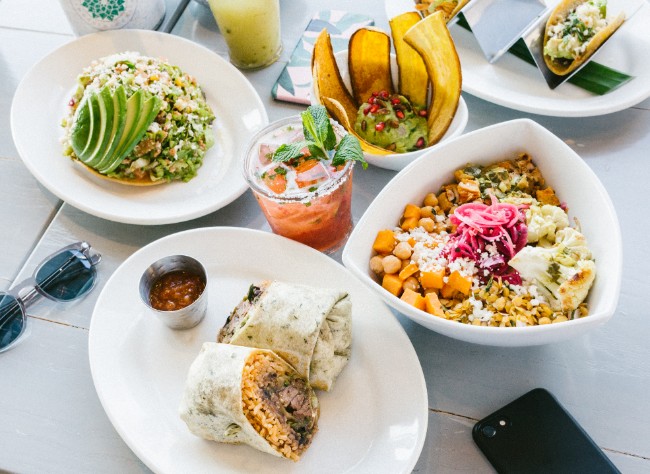 "Our signature design elements are decorative mosaic tiles, herringbone planks, and brass accents," says Tosh Berman, the last of which extend to lighting fixtures and iron-grid seating.
Painted Mason jars hold cutlery and glass containers contain pretty succulents, adding homespun charm. A showcase of the brand's "evolution in design" is located at Westfield Century City.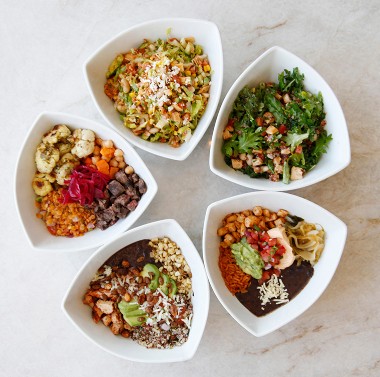 The location features an open floor plan and an open kitchen. The appealing, elevated design of the fast-casual concept will undoubtedly continue to evolve as the number of restaurants grows.
"As for new markets we go into," says Tosh Berman, "we like to incorporate a unique design element inspired by the history of each location."
Like the upcoming San Diego Gaslamp location, which will feature classic touches of brick.
Chef-driven Modern Organic Mexican Food
The rapid expansion of the brand, premised on serving chef-driven organic Mexican food in an uplifting fast-casual setting, is a sign of the times. One that will, for many, replace the fast-food taco joints of yore.
"I think a lot of our success is due to the fact that we bridged the gap for vegans and non-vegans," points out Tosh Berman, "and created a place where they can go to have great tasting food that uses high-quality, organic ingredients without sacrificing flavor."
Tocaya Organica | tocayaorganica.com
Studio City • Pasadena • Westwood • Venice • San Diego • Santa Monica • West Hollywood • Burbank • Hollywood • Downtown Los Angeles • Century City • Playa Vista • El Segundo • Beverly Center • Long Beach