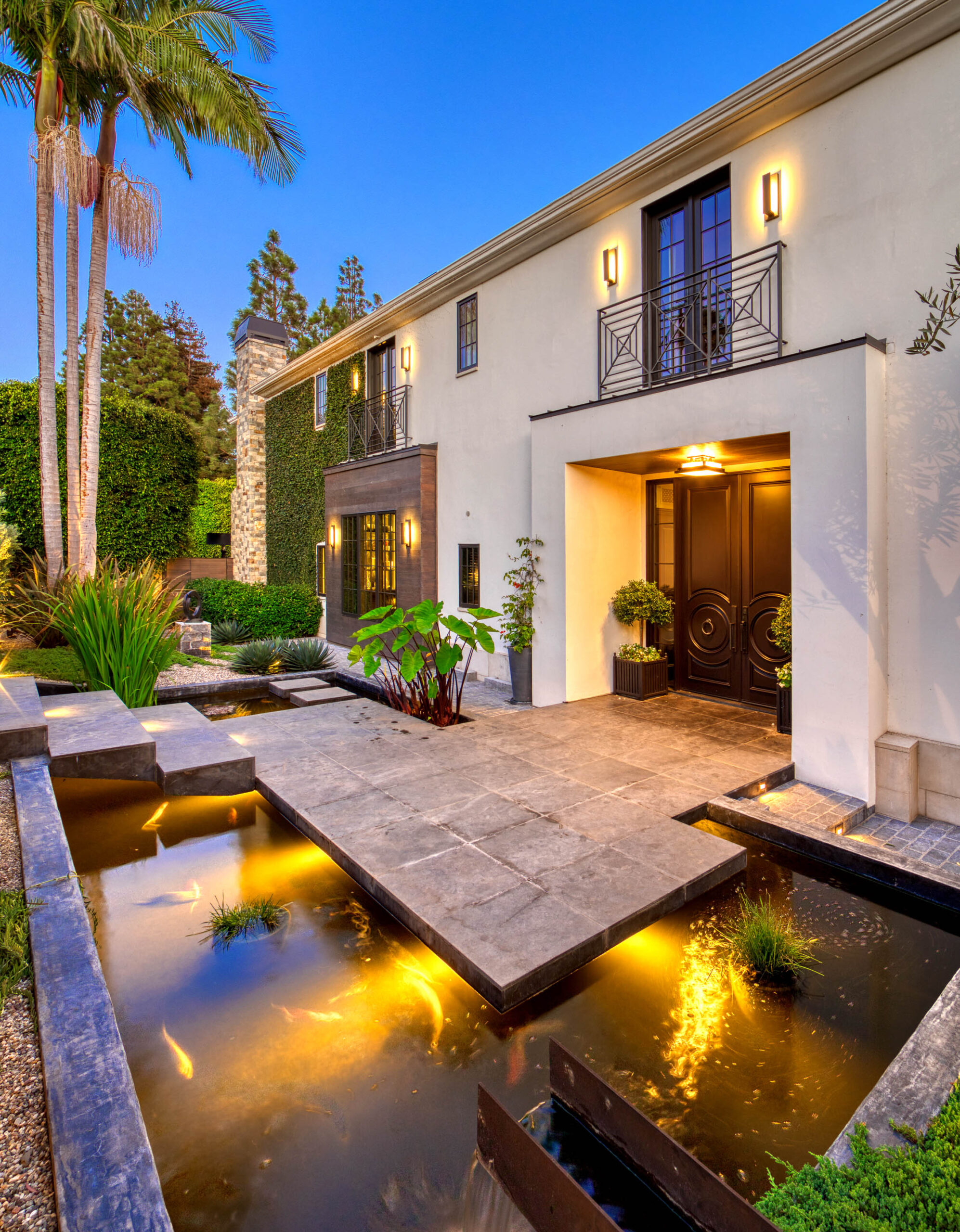 888 Toulon Drive a 5 Bedroom Home in Pacific Palisades' Exclusive Riveria Neighborhood, Meticulously Renovated to Showcase Bespoke Finishes and Globally-sourced Materials, Elevates Everyday Life With the Sheen of a Luxurious European Vacation
Vacation fantasies often paint the idyllic shores of southern France or the Italian coastline as their backdrop. These reveries showcase days plush with pleasant strolls to the nearby village, farmer's markets that delight the senses, and welcoming boutiques to explore. There are charming cafes in which to while away the afternoon and delicious restaurants whose food and people-watching fill balmy nights.
And, of course, there is the setting itself, from dense woods and rolling hills to winding roads, shaded by mature trees, that wend towards the area's cultural attractions. The weather is perfectly balmy, the beaches are beautiful and each day ends with a breathtaking sunset.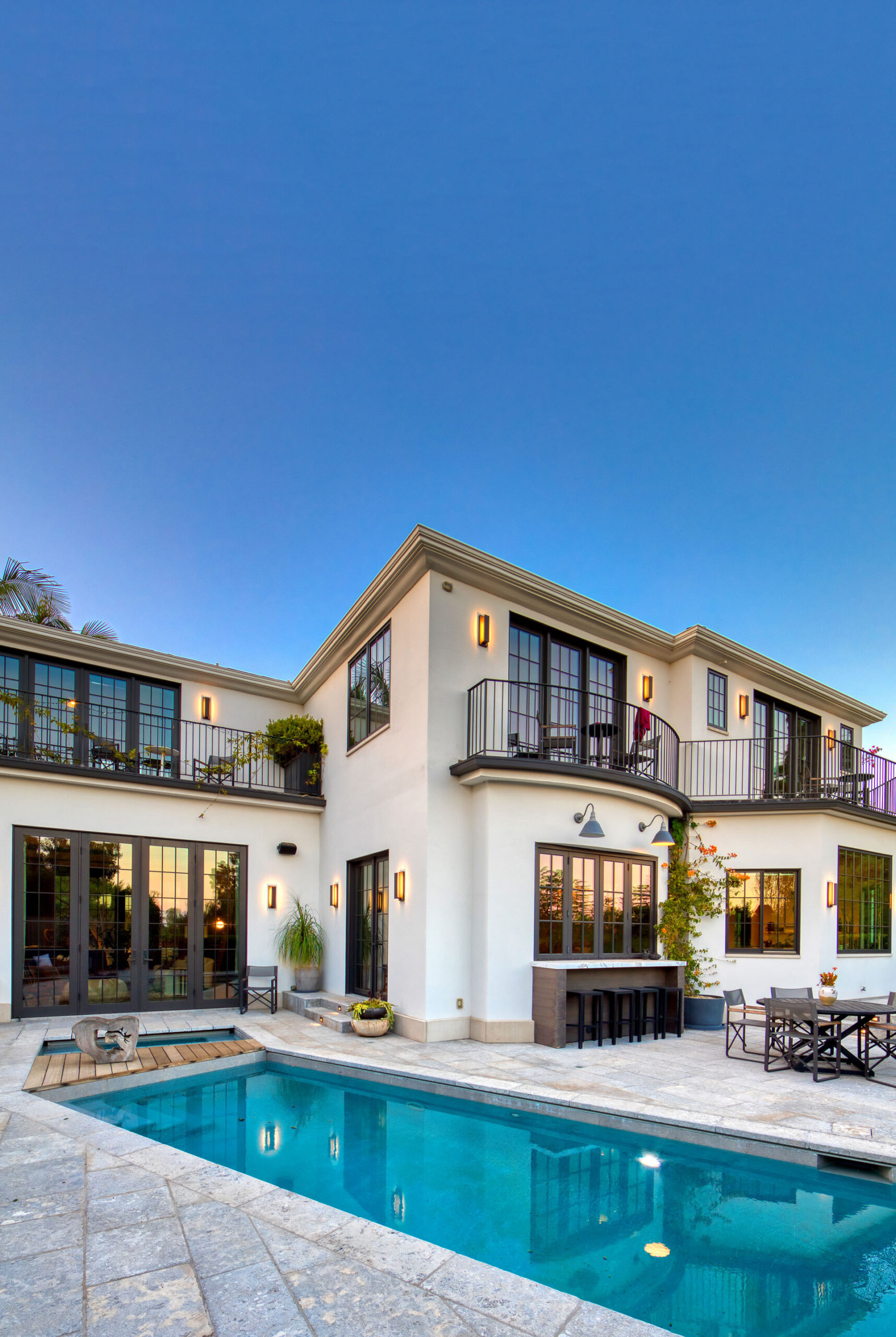 But you don't need to get on a plane to enjoy these experiences. They're part of the fabric of your everyday reality when you set your sights on 888 Toulon Drive located in the Riviera neighborhood of Pacific Palisades. 
This quiet, residential neighborhood, bordered by the sparkling waters of the Pacific Ocean, channels the compelling, polished charm of the French seaboard from which it derives its name. Its downtown, bisected by Sunset Boulevard and known to locals as "The Village," is as picturesque as any place you remember from your travels.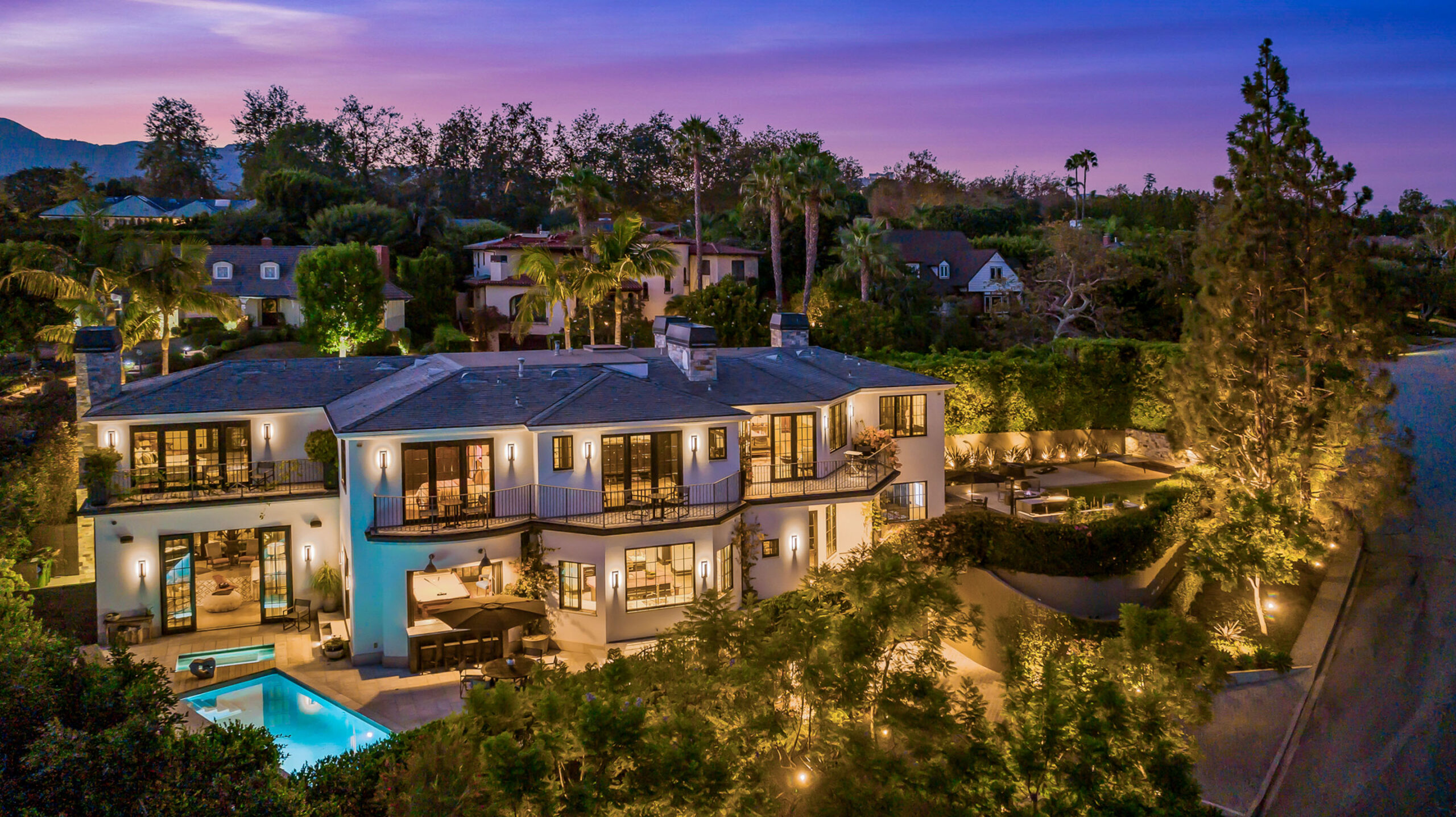 There's a bountiful weekly farmer's market, large supermarkets, specialty grocers, and delicious bakeries as well as plenty of cafes, sandwich shops, and restaurants. Complementing the Village's range of goods and services is Rick Caruso's Palisades Village, with its wide-ranging offerings. Green spaces abound from the private Riveria Country Club, with its championship golf and tennis courts, to Palisades Park.
Set atop bluffs, it provides astounding sunset views as well as plenty of opportunities for recreation. Yet, despite Pacific Palisades' sophisticated sheen, it has a small town feel, built on the unexpected joy of bumping into friends and neighbors while out walking the dog, the comforting ritual of sending children off on their own to walk to one of the nearby and highly rated schools or the ability to take care of the afternoon's errands on foot.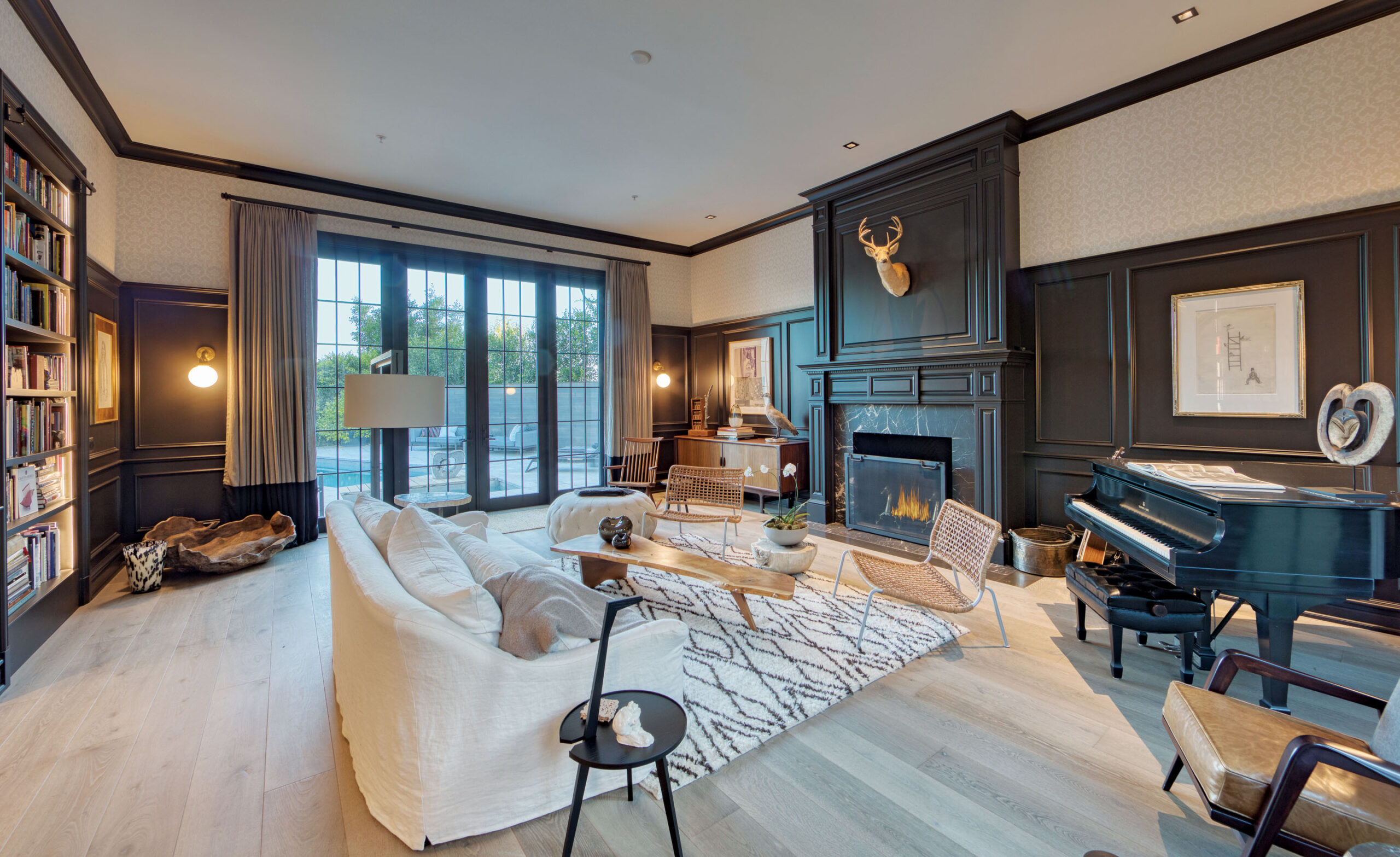 You'll quickly understand why people say that, "If you're lucky, you live in Pacific Palisades." That's confirmed by your first glimpse of this house.
"This home offers the feel of a custom European boutique hotel," says Compass real estate agent Cindy Ambuehl.
And indeed, with its balanced facade and pleasing symmetry of its soothing limestone exterior feels like it could've been plucked straight from the Cote D'Azur. Meticulously renovated in 2018, premium, globally-sourced materials and exquisite bespoke finishes highlight its smoldering, compelling beauty.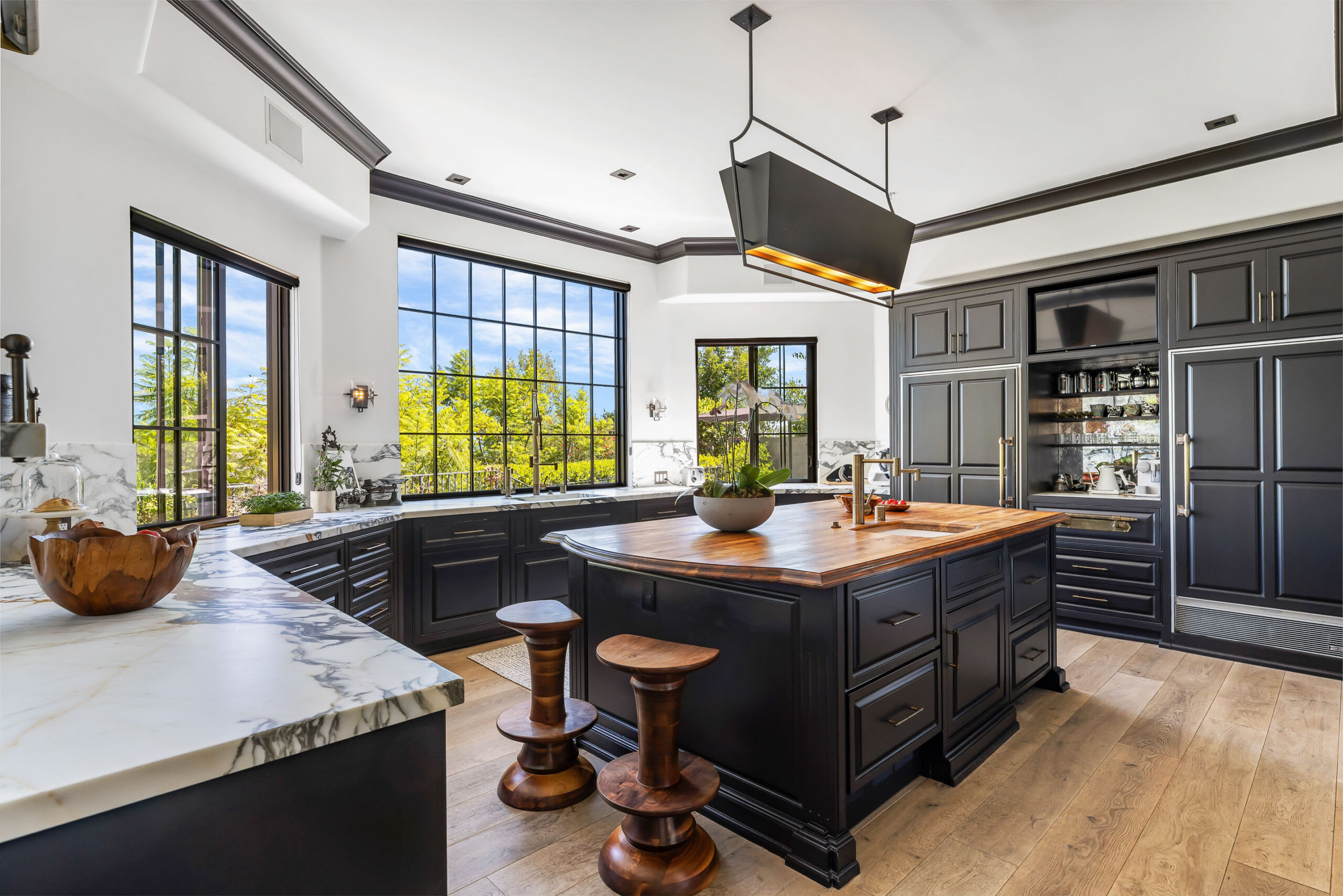 Balancing old-world finishes with modern design and conveniences results in a home that easily supports grand entertaining; its well-thought-out proportions ensure that these rooms are welcoming enough for every day.
"Every inch of this home's 8,800 square feet exudes opulence, quality craftsmanship and romance," Cindy Ambuehl notes. "Every detail is an experience for the senses."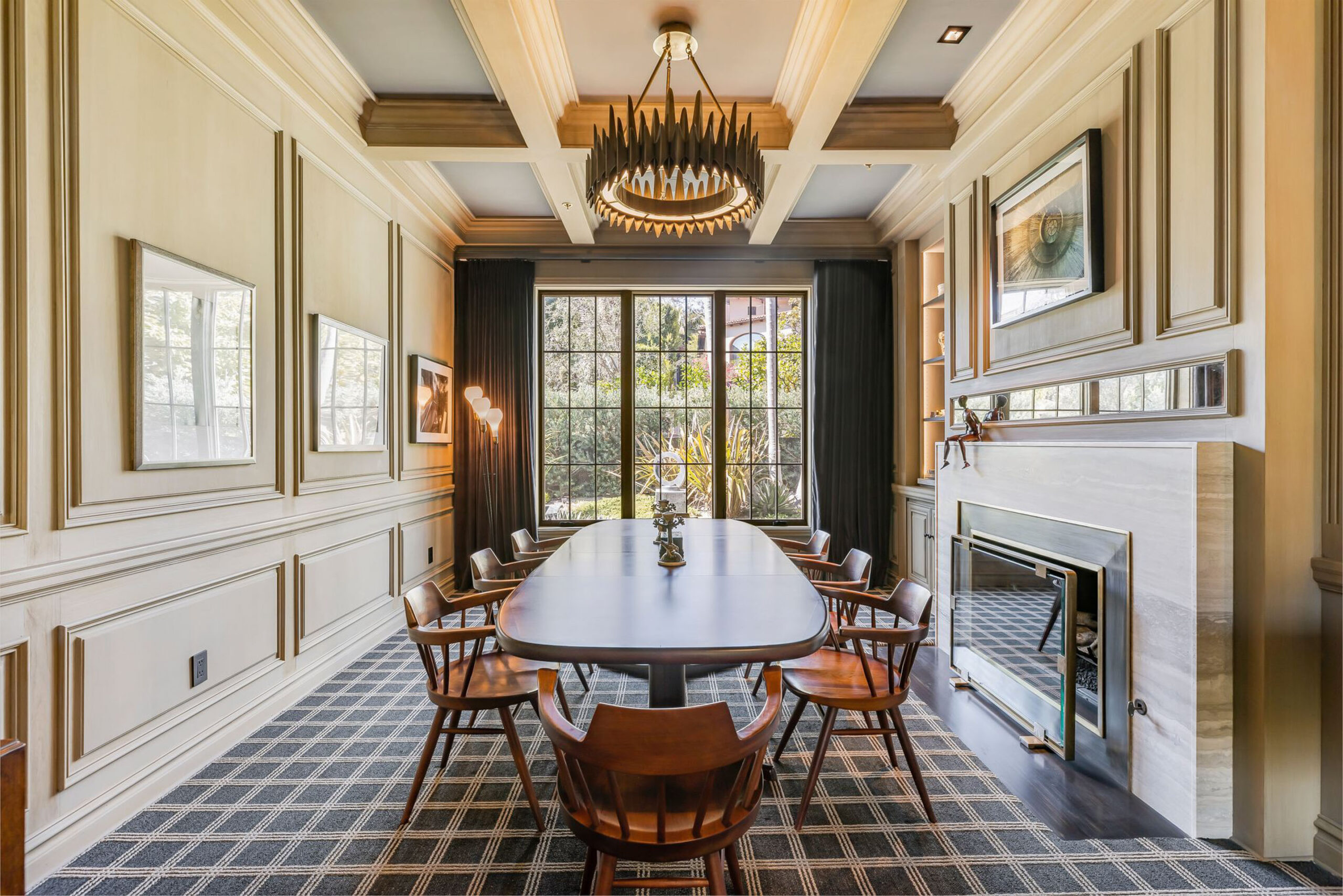 It begins with the charcoal stone pathway that arcs over a koi pond and leads to a pair of intricately carved double front doors. It's there in the living room with its rich wainscoting and marble fireplace, and in the chic pool terrace with its heated pool and hot tub. It's there in the smooth European oak floors and in the deep tones of the variegated stone that covers the floor of the front hallway and the kitchen.
Sunlight streams through the wall of windows, dancing over its integrated professional appliances and exquisite finishes from the custom BlueStar range with its oil-rubbed bronze hood, to the Italian brass and marble backsplash, the long expanse of the Paonazzo marble counters, and the tactile beauty of the center island, topped with a rich walnut chopping block, the perfect showcase to the fruit from the trees in your garden and the vegetables from your irrigated planters.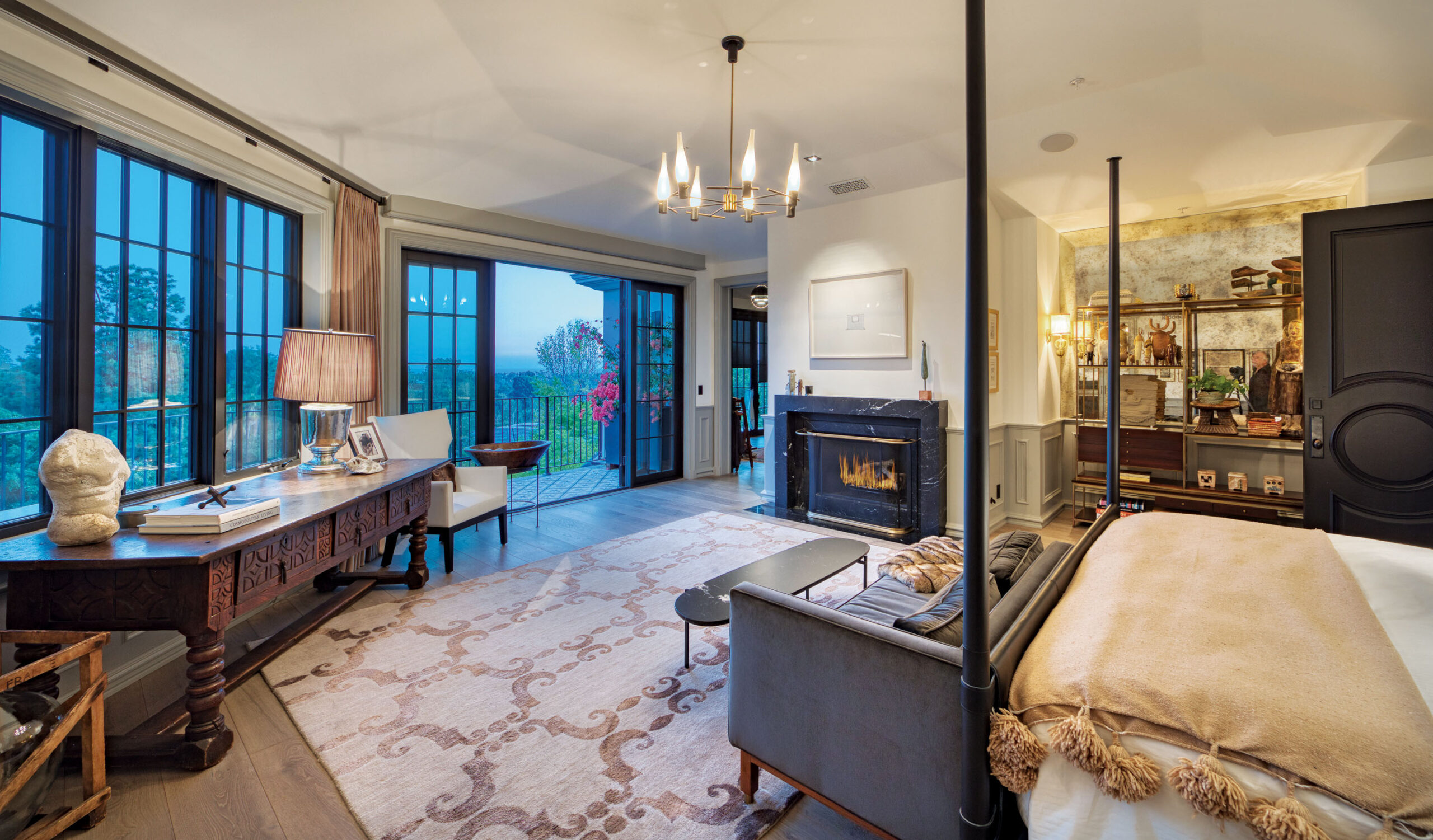 A butler's pantry ensures effortless entertaining, whether that's pancakes in the inviting breakfast room, dazzling dinner parties served in the luxurious formal dining room, its intimacy underlined by its elegant fireplace and built-in lit shelving with wallpaper accents (outdoors, a Wolf Gas Grill and a Kalamazoo pizza oven let you take advantage of balmy nights) Fuel late night conversation with a bottle plucked from the family room's refrigerated 300-bottle wine wall bar.
Afterward, head downstairs to the 10-seat home theater, gather around the fire pit, or to the game room for one last chance to show off your skills.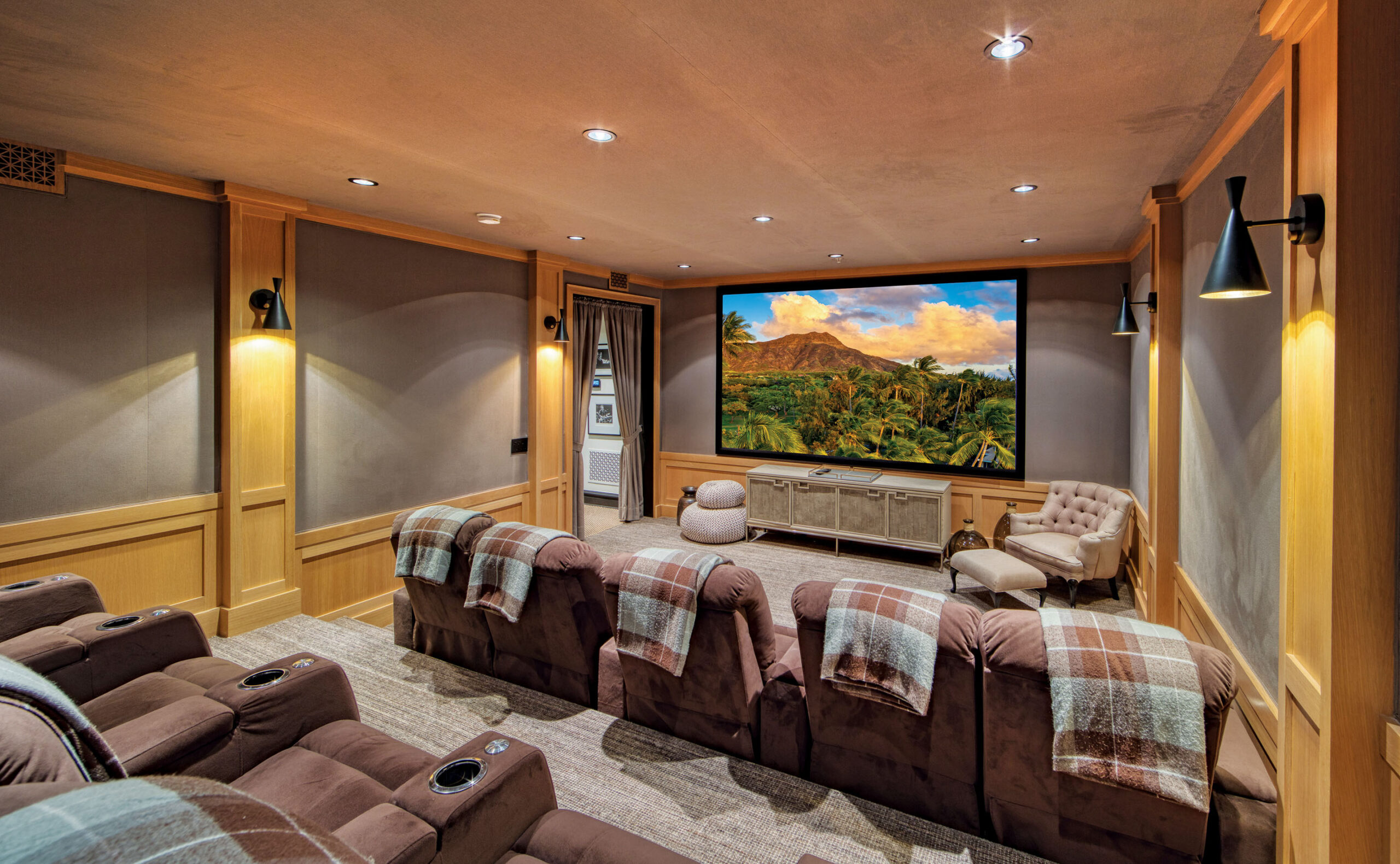 The luxuries of a European auberge are rivaled by the ones right here at your fingertips. Witness the expansive primary suite. Couples will enjoy the privacy and mystery of separate dressing room closets, the romance of its fireplace, its spa bathroom with its steam shower and sleek dark stone freestanding tub. Wake up to treetop views. Underfloor radiant heating lets you step out the generous wraparound deck to soak in ocean views.
Each of the three en-suite bedrooms on this floor revel in equally elegant and private quarters that include ample closets and private decks. Your guests will enjoy the autonomy of a suite tucked into the subterranean level, that allows them to come and go and enjoy the heated pool and hot tub at their leisure.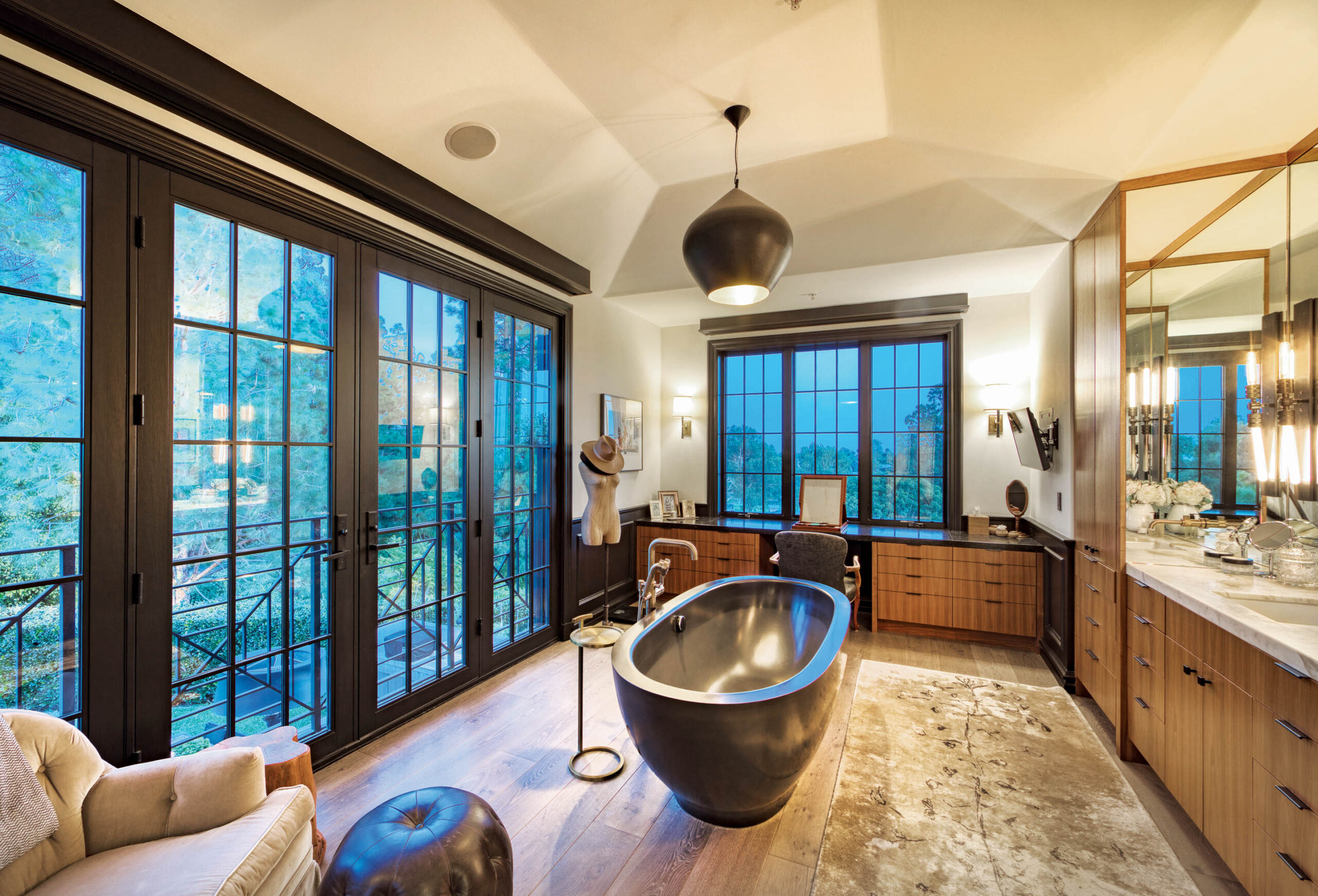 Be prepared for them to extend their stay. Can you blame them? Few have the luck to live their vacation dreams every day.
Cindy Ambuehl | 818.489.0282 | DRE #01821934
COMPASS | cindy@cindyambuehl.com
List Price: $17,900,000
Photography by Paul Jonason