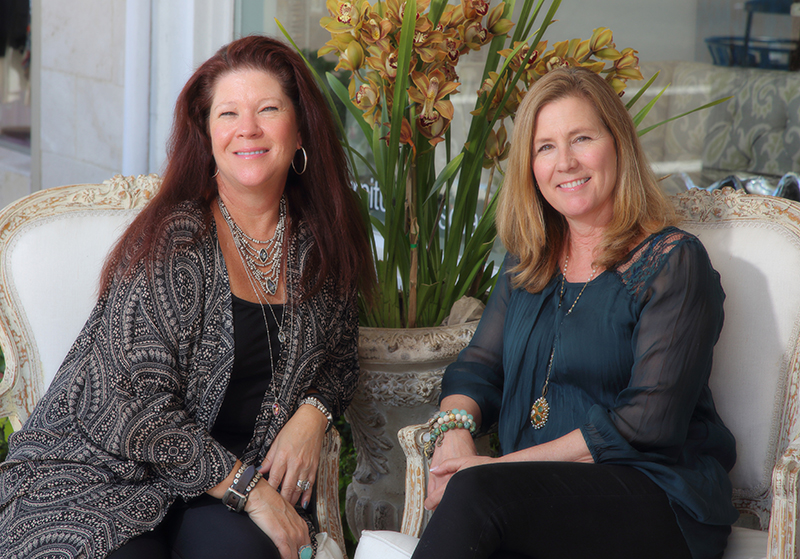 Fringe Brings Eleclectic Beach-Inspired Knick Knacks for the Home to Manhattan Beach
South Bay DIGS stops by popular decor destination Fringe to chat with co-owner Debbie Talosi.
Where do you find such cool, eclectic things for Fringe?
We [Talosi and co-owner Laura Hofmann] buy from local artists. We attend trade shows, too, but out of town. We add our own twist to things. I was a buyer and a jewelry designer, and did handbags and clothing, too.
The two of us even had a belt buckle company. We'll be on a buying trip, turn to one another and say, 'Are you thinking what I'm thinking?' and then we add something unexpected to a chandelier.
How do you decide what to buy?
We buy what we love, not just what we think will sell. We offer things to spice up a house that you can't find anywhere else. And you can find something for $1 or $1,000.
Is Fringe coming to Manhattan Beach?
Yes, and we're going to have great stuff. As you can see [Talosi waves to a stack of boxes], I've been buying for it.
Everyone's so friendly and down-to-earth here.
Everyone who works here is a friend. We put people at ease.
Customers don't think 'Uh-oh, here comes a salesperson,' and want to run out the front door.
When not tending the store, where do you hang out?
We all go to Zazou Restaurant next door. It's like a joke. We walk out the door and automatically turn left.
PHOTOGRAPHY BY PAUL JONASON
Fringe Redondo Beach
1806 S Catalina Ave,
Redondo Beach, CA 90277
(310) 316-9100