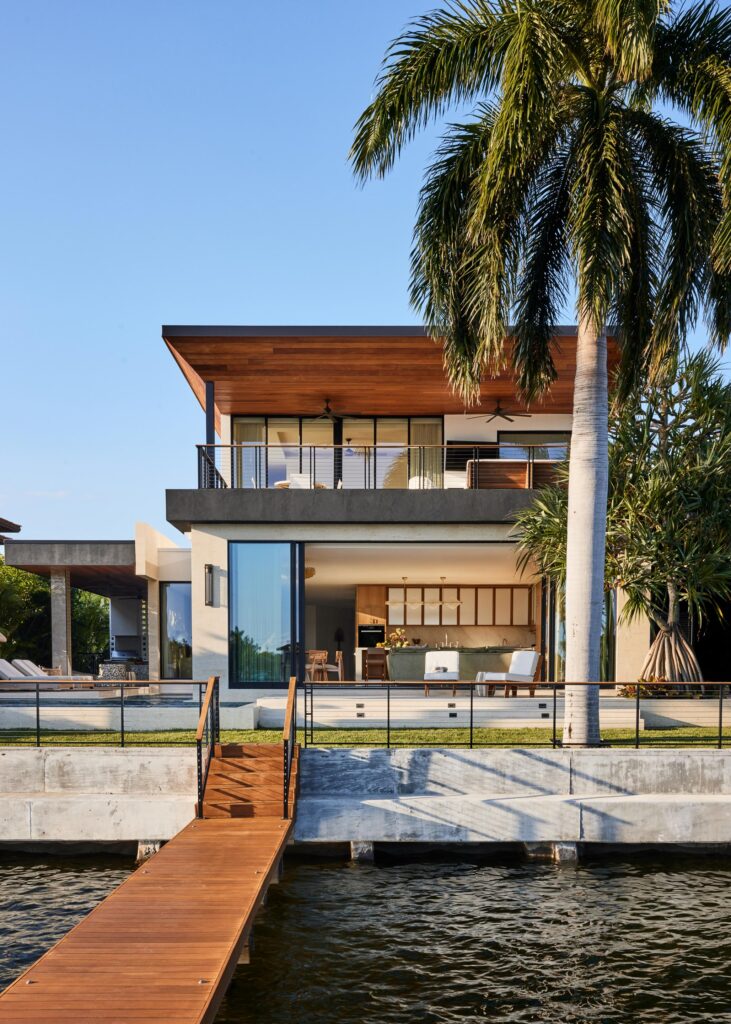 The Duo Behind Architecture and Interior Design Practice Evan Edward Exemplified Contemporary Tropical Through This Sleek House in Biscayne Bay
Prior to joining forces, Josh Evan had spent 15 years in the fashion industry and Michael Edward Moirano had over 10 years of experience as a project architect and design lead for top-market residential and commercial projects of all scales.
In 2019, the duo launched Evan Edward in New York City, NY and just four years later, the practice is already leading the game.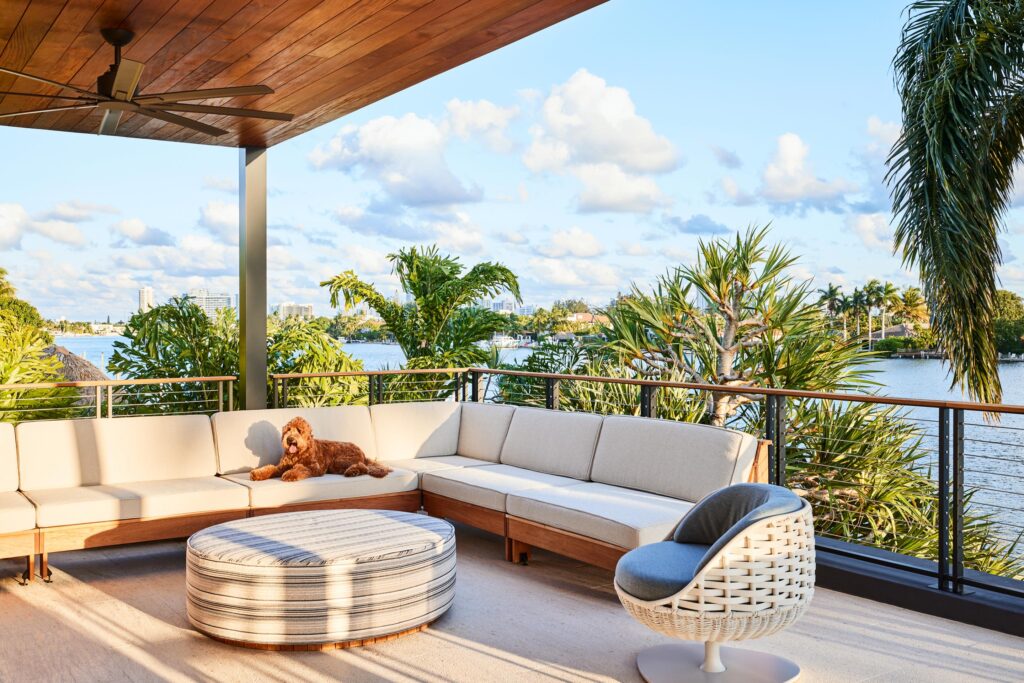 Case in point: this sleek, contemporary Biscayne Bay, Florida house where tropical modernism informed the creative concept. In this project, the interior design dialogues with the surroundings without competing with the scenery.
Organized in two levels, the house spreads over 5,000 square feet and comprises four bedrooms and six bathrooms, giving the young family who lives here—a couple with two 11-year-old children who love spending time on the water—plenty of space to for everyday activities as well as hosting.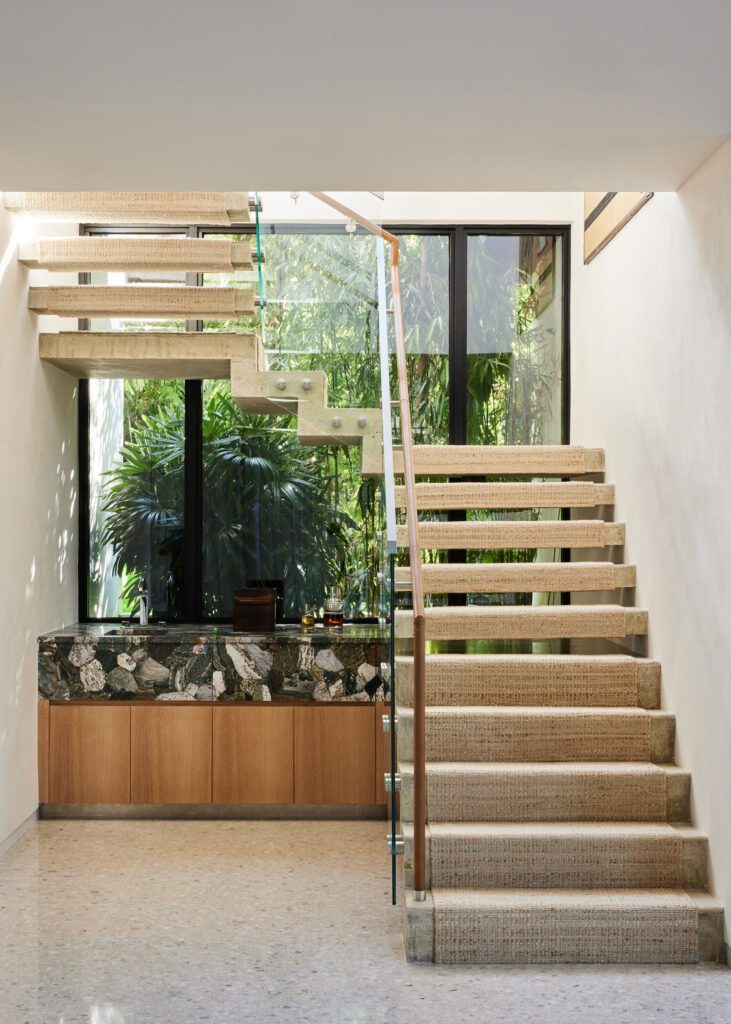 What immediately stands out in this home with a very efficient open plan is how Evan Edward created fluidity between the indoor and outdoor spaces.
With access to the water, the house is all about combining the interior spaces with the exterior areas to enjoy Florida's warm climate and sunny weather all year long.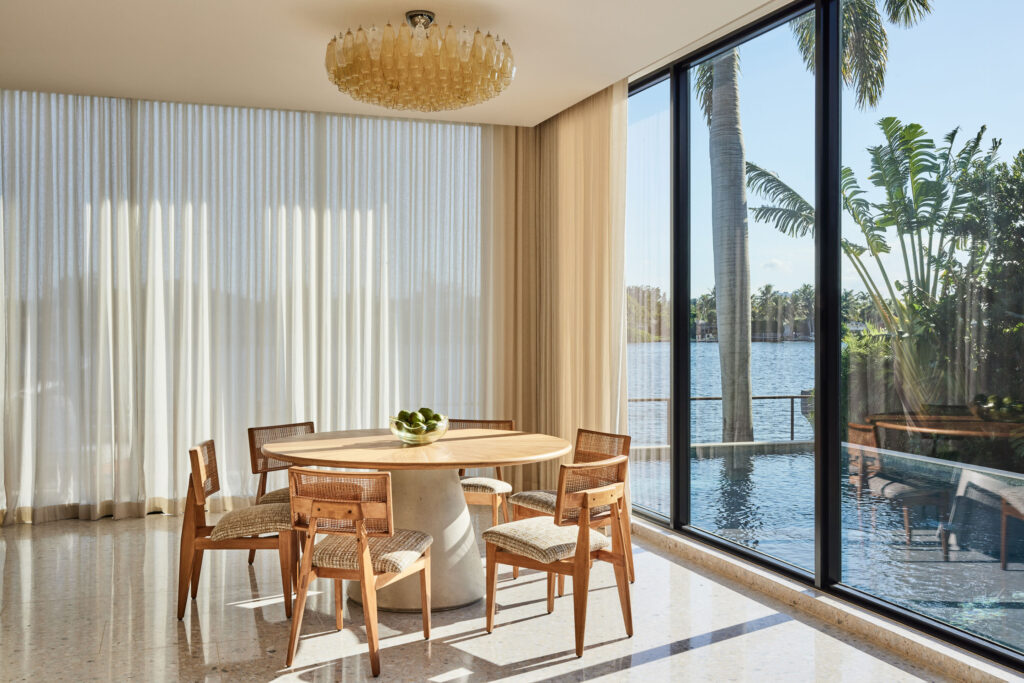 Completed in nearly three years, this project was an important milestone for Evan Edward, as the duo had just launched the firm when it began. Since then, the firm has become a reference in the country—and beyond—being honored among the 1stDibs 50 list of designers in 2022 and 2023. 
The creamy and sandy beach tones are a direct reference to the natural context while the combination of materials—from terrazzo, marble, travertine, jasper, Lapitec and wood to parchment, caning, raffia, leather, metal and brass—simultaneously bring visual surprises and a sense of cohesiveness.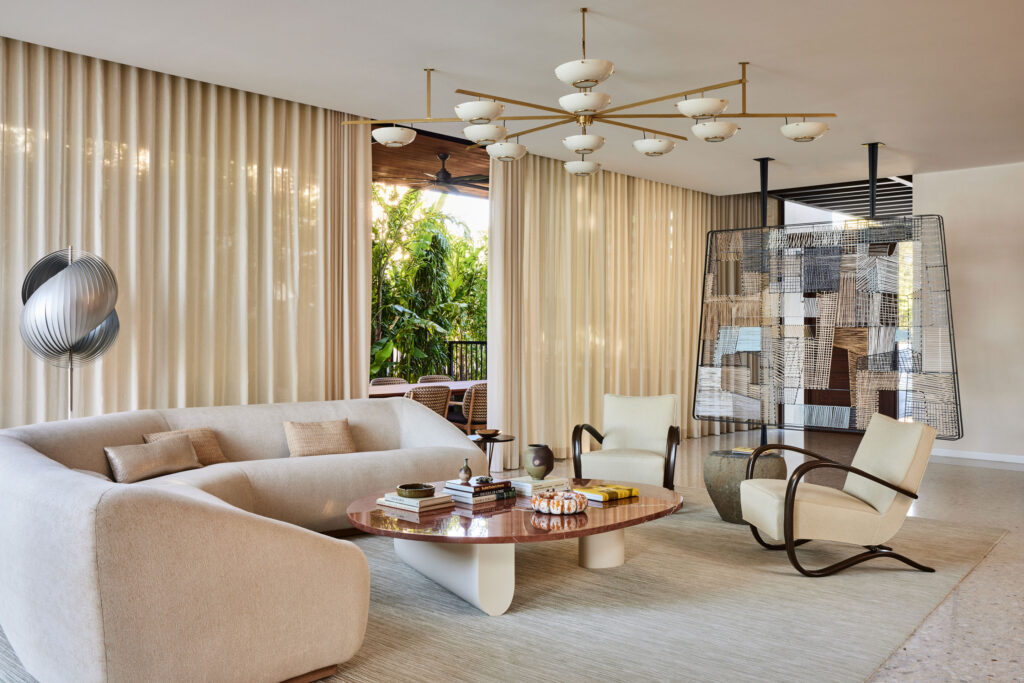 In this serene oasis, the main inspiration smartly came from a mix of midcentury tropical modernism and European art deco, with some references to the work of Sri Lankan architect Geoffrey Bawa.
Blurring the lines between inside and out, the home features lightweight fabrics and character-filled furniture that invite anyone to sit and admire the panorama—because, in the end, it's all about the view.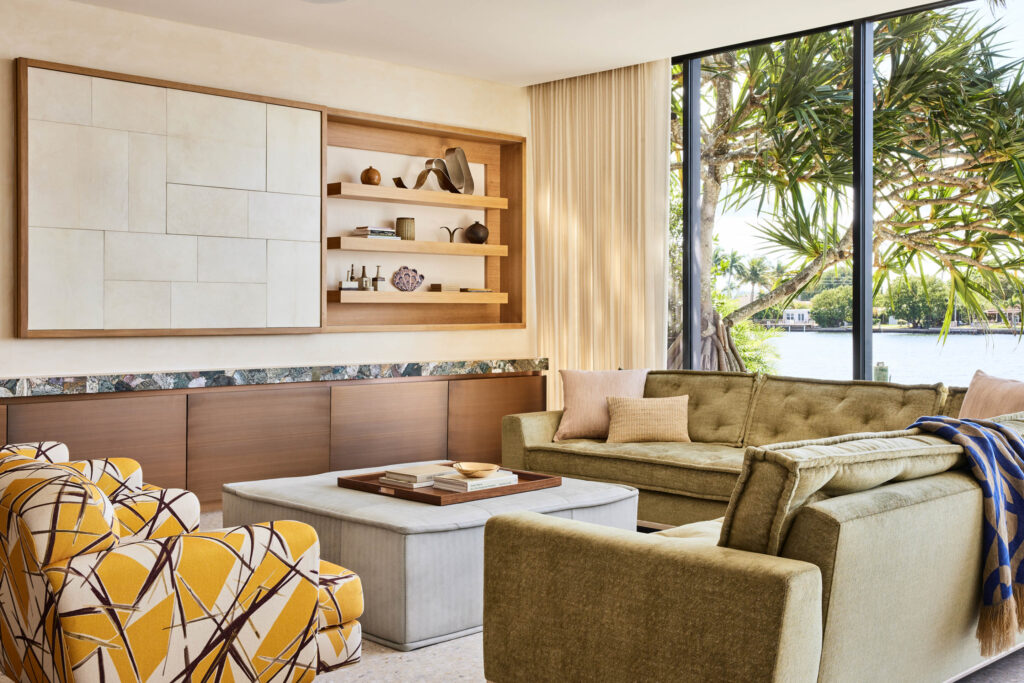 Evan Edward was in charge of all interior architecture (including the millwork, bathrooms, kitchen and stair design) and advised on the materials and finishes while JV did the landscaping.
"The result is better than we could have imagined but very consistent with the design brief that focused on indoor-outdoor living and intention/functional requirements to create spaces that are ideal for hosting," says Josh Evan. "We created a calming and sophisticated environment that is ultimately approachable and transformable for daily use as well as entertaining."
Evan Edward | evanedward.com
Photos: Nicole Franzen