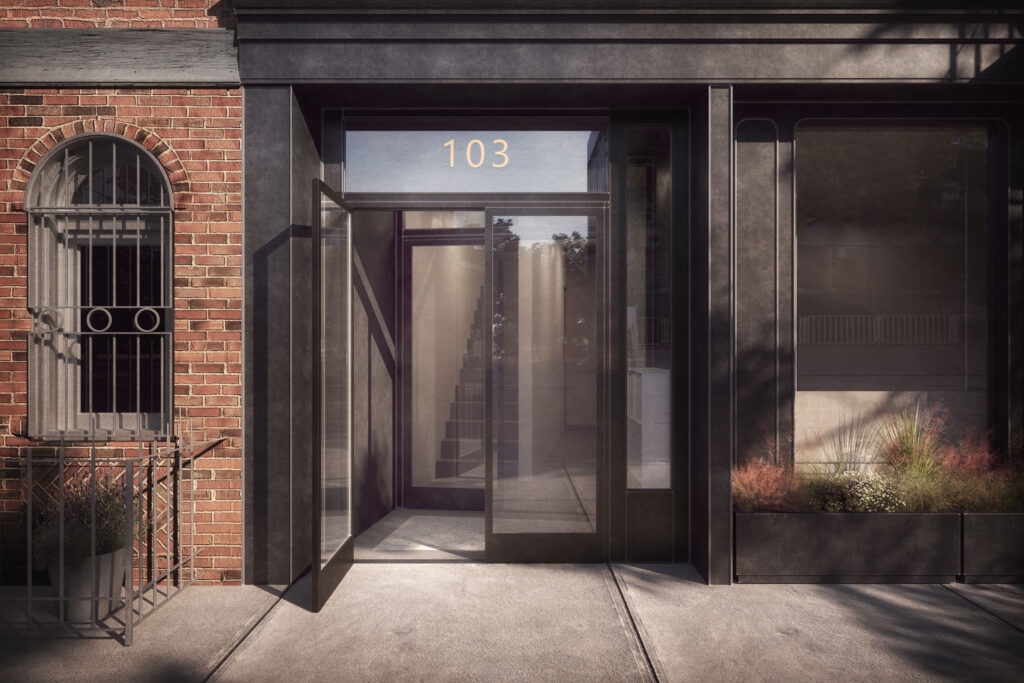 In One of New York City's Most Sought-after Neighborhoods, This Soon to Be Completed Building With Three Units Reinterprets Brooklyn's Iconic Loft Living With a Contemporary Twist
In Williamsburg, Brooklyn, the new building at 103 Grand Street has the perfect location. Only two blocks from Domino Park, it is also situated across the street from the new William Sheridan Playground and PS 084, one of the few public schools in New York City that offer French-English dual language programs. The building's architecture and interiors, too, make it a coveted place to live.
Built by Rise Development led by Lawrence Rafalovich and with landscaping by Jeff Mendoza Gardens, the project was designed by Vincent Appel, founder of design studio Of Possible—with Cristina Webb as the project lead—as an ode to the spirit of this iconic neighborhood.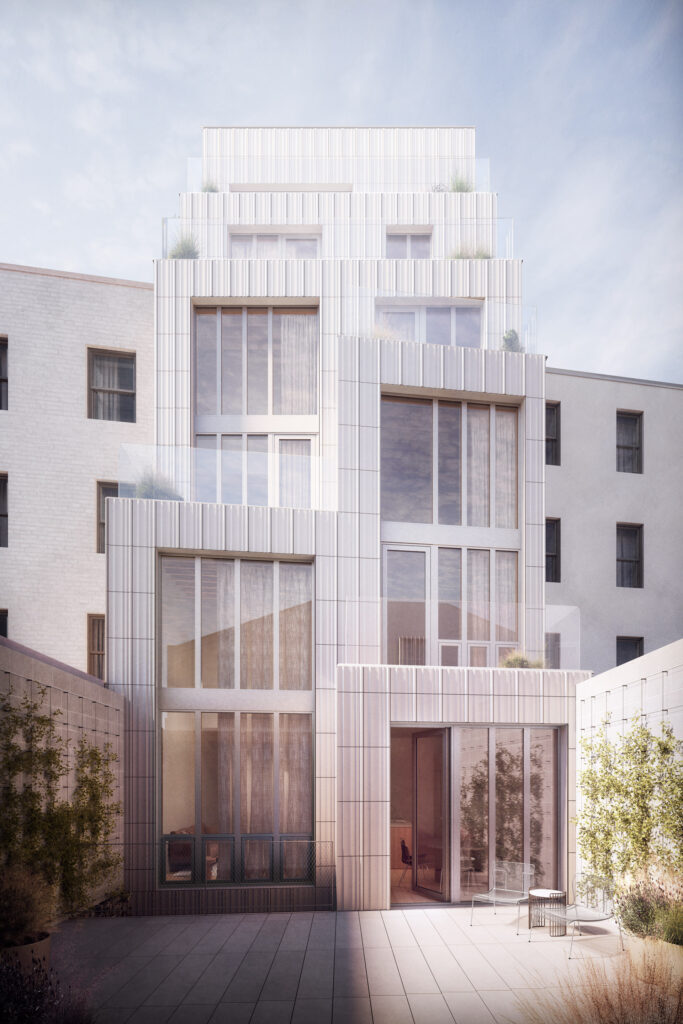 Originally erected in 1910 as a historic row house, it was softly and respectfully transformed into a 7,300-square-foot building that spreads across seven floors and consists of two duplexes and one triplex with a lofted mezzanine bedroom and rooftop penthouse.
Each unit has its own outdoor space. Memories from living in old warehouse lofts in Williamsburg were the main inspiration.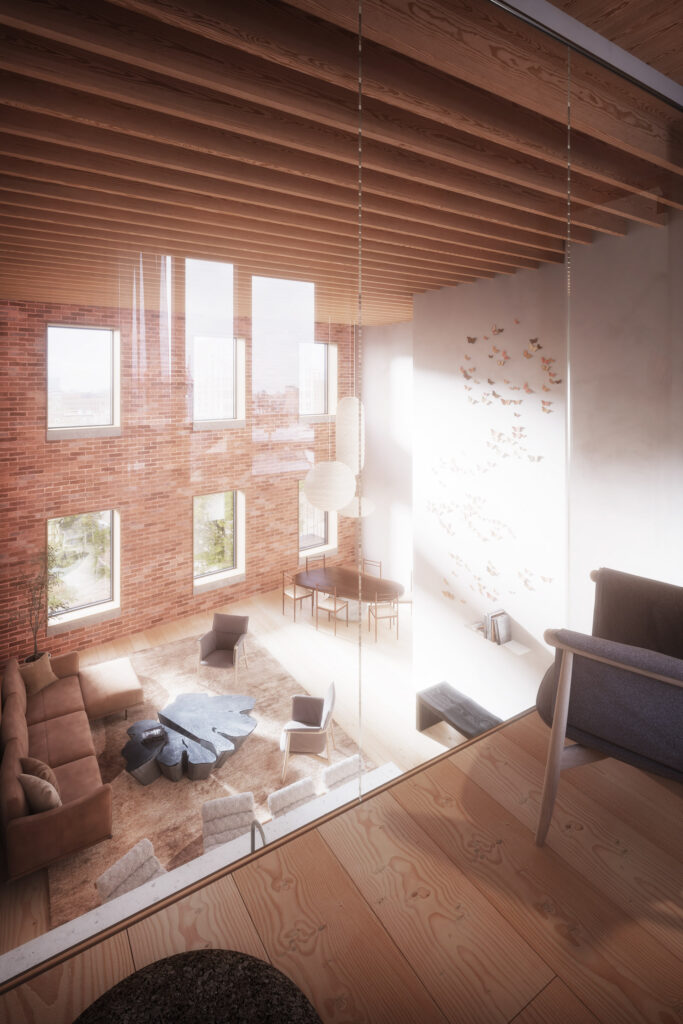 "We're not classicists, but we were trying to find an elegant way to create something new while preserving the feeling of what was previously there," says Vincent Appel.
The material palette—which includes red brick, reclaimed heart pine, terracotta, plaster, and limestone—was chosen in this spirit.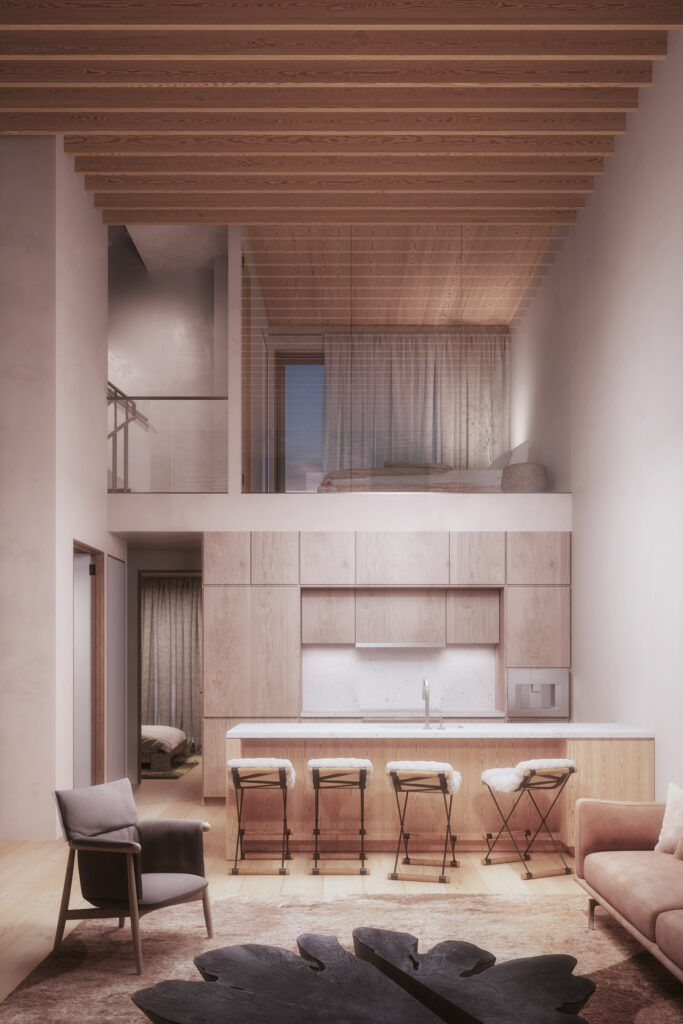 "Normally, it's the front of the building that is the most expressive because that is what everyone sees," says the Of Possible architect.
"In this case, the red-brick front facade's expression is calmness and continuity with the existing architecture and streetscapes. By the time you reach the rear terraces of the building with the custom all-matte white glazed terracotta façade, you realize you are in a very unique space. This really captures the identity of Williamsburg in a way."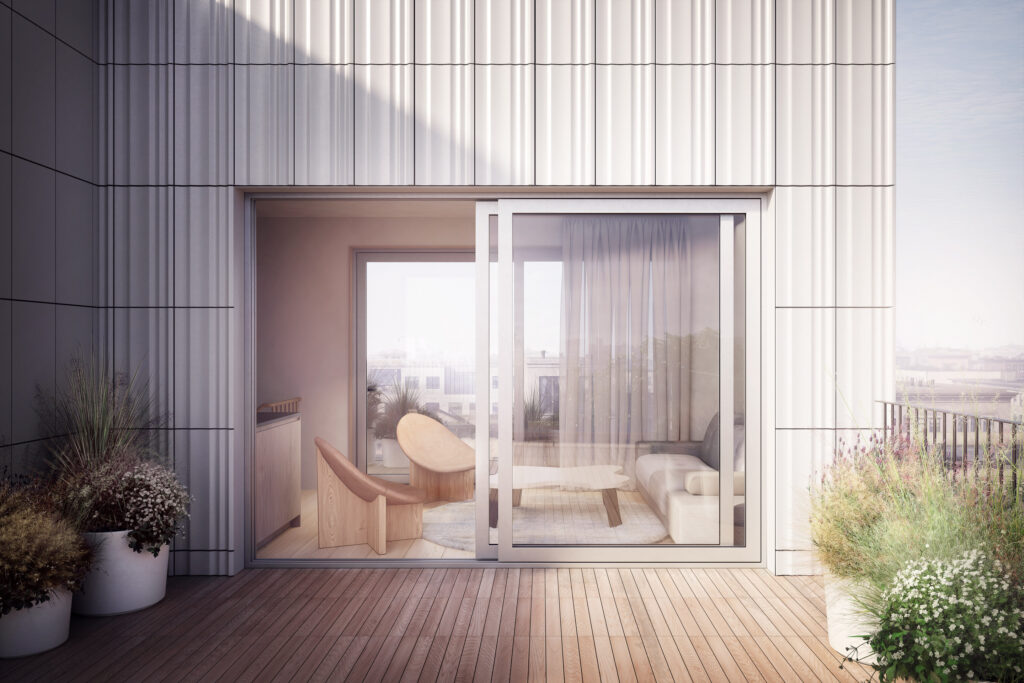 Each home is both private and quietly isolated from the street while featuring a sense of openness and continuity between interior and exterior. Plenty of natural daylight makes its way into dramatic double-height spaces adorned with 18-foot curtains. Seamless glass and flush transitions reinforce the inside-outside connection.
"We wanted to reflect the sense of scale," says Vincent Appel, who designed the building following sustainable principles that align with New York City's Zone Green initiative.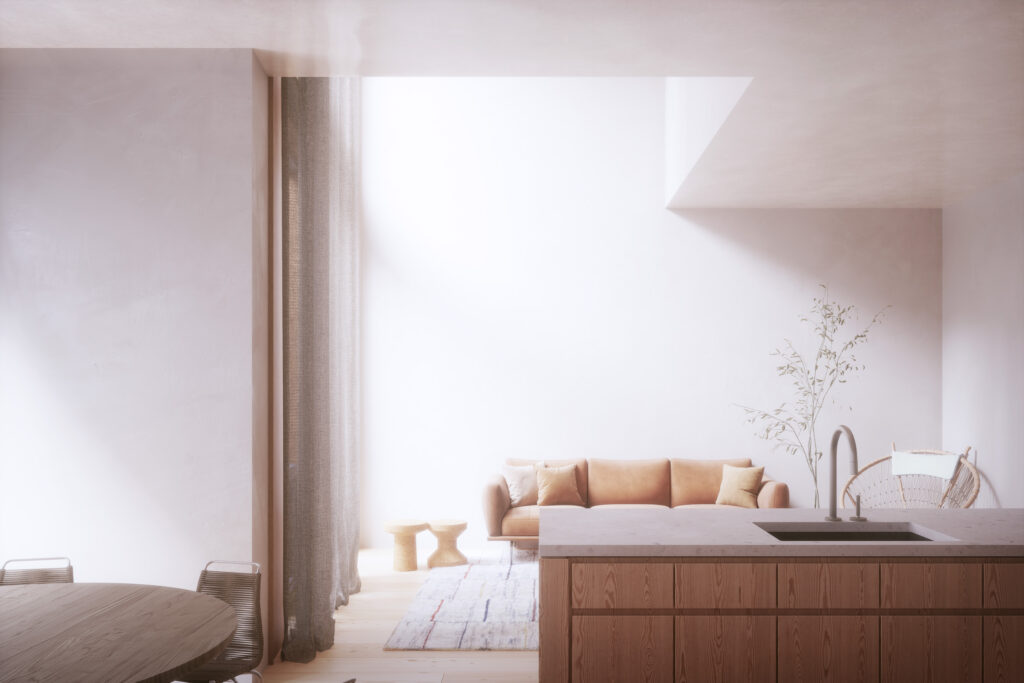 Some of the more sustainable choices include the installation of high-performance triple-glazed windows and efficient and healthier heating and cooling systems, as well as the use of reclaimed heart pine for the floors, millwork, and ceilings.
"The materials, colors, and atmosphere were always driven by choices that felt at home in Brooklyn," the architect explains. "We wanted the experience of the building to be a journey from the old to the new."
Of Possible | ofpossible.com
Images: DarcStudio