True Blue
A close shave, a cigar and the perfect pair of denims— Deep Pocket Jean Company celebrates a timeless male trifecta.
The 21st century hit and men's jeans took a different turn. Silhouettes got skinny, then skinnier. Pockets shrank past the point of being able to carry the essential triad of the modern man: wallet, phone, keys.
Hermosa Beach resident David Mercer noticed, and consulted with denim designer David Borgatta, who informed him that men's jeans were being designed like women's jeans. "Smaller pockets and skinnier legs," remembers Mercer. "I also noticed that they were not making them in the United States anymore."
But Borgatta, who's worked with Hart & Huntington, Quicksilver and others, assured Mercer that a good-looking and entirely masculine pair of jeans could be constructed in the U.S. for an entirely reasonable price point. Mercer and his team went to work, setting up Deep Pocket Denim Company on Pier Avenue.
While designing the shop, things quickly went beyond just offering jeans. "We started to design the shop," Mercer says. "And one of the design theme-boards included a barber chair. That looks cool, I thought. Why don't we put two barber chairs in the store. And some barbers, too."
An idea was born. Why not carve out a little haunt in the South Bay, a place where guys can stop by for a haircut or leisured shave—old-school style, with a straight razor and hot towel bracer? Have a cold beer or a dram of whiskey while they're at it, or hang out on the small outdoor patio with a good cigar?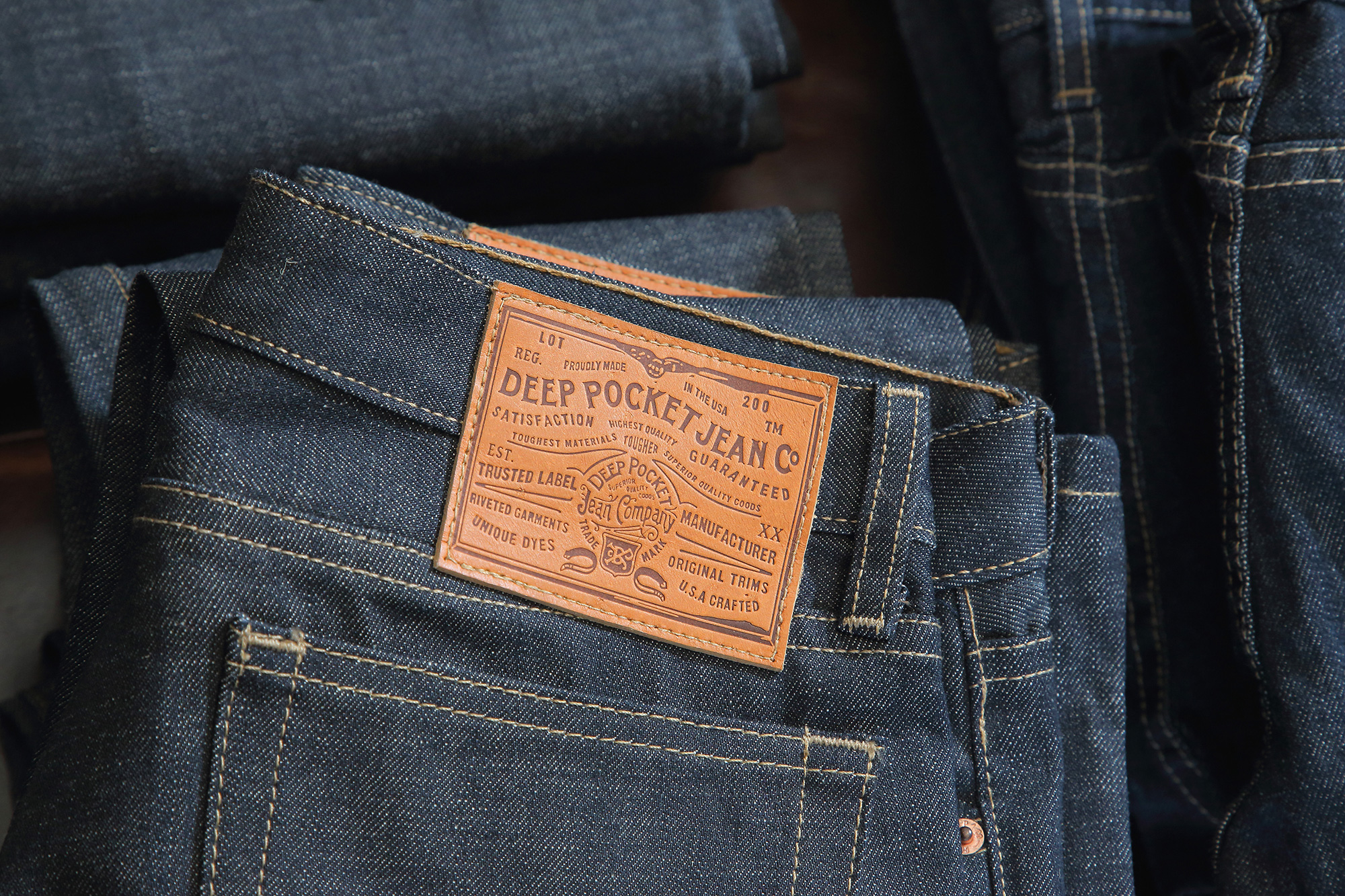 A few years later and Deep Pocket Jean Company is chugging along nicely. Weekends are typically booked solid for barbers, and along with its mainstay, jeans, the store stocks crisp dress shirts and other masculine accoutrements, from sturdy Kershaw knives to luxury Weiss watches engineered by hand in Los Angeles.
Jeans sport all-American style names like Kentucky, P-51 Mustang and Autry. There is a dedicated phone pocket on each model and hemlines are custom-fit at the store. No matter the silhouette, each model exudes classic ruggedness along with up-to-date polish.
The vibe is masculine, not boyish. In other words, "We don't have a 'skinny' jean," notes Mercer. "But we do have denim that's a slimmer cut, all the way to a heftier cut, which is roomier in the legs and seat."
Beyond the denim and the barbershop is something more elemental that  makes Deep Pocket Jean Company magnetic: community. As a member of  the fairer sex, I find the place to be warm and welcoming, and I'm not alone.  
Besides being a popular local spot for guys to take a breather, grooms can book a dedicated evening to converge with their buddies and spiff-up before the big  day. It's also a reliable place for women to find quality gifts for their men,  and kids like it, too. "We get a lot of ladies who bring their kids in for haircuts," Mercer mentions. 
"People like being here," he continues. "They like the vibe."
Deep Pocket Jean Company
200 Pier Avenue, Hermosa Beach, CA 90254
310.379.5201
DeepPocketJeanCompany.com
PHOTOGRAPHY BY PAUL JONASON