South Bay Digs • August 6, 2021
ON THE COVER Grand Living in the Hill Section. An expansive Manhattan Beach luxury residence with a pool-sized yard and airy interior sets the stage for living large at the beach presented by Bryn Stroyke of Stroyke Properties Group and Bayside Real Estate Partners.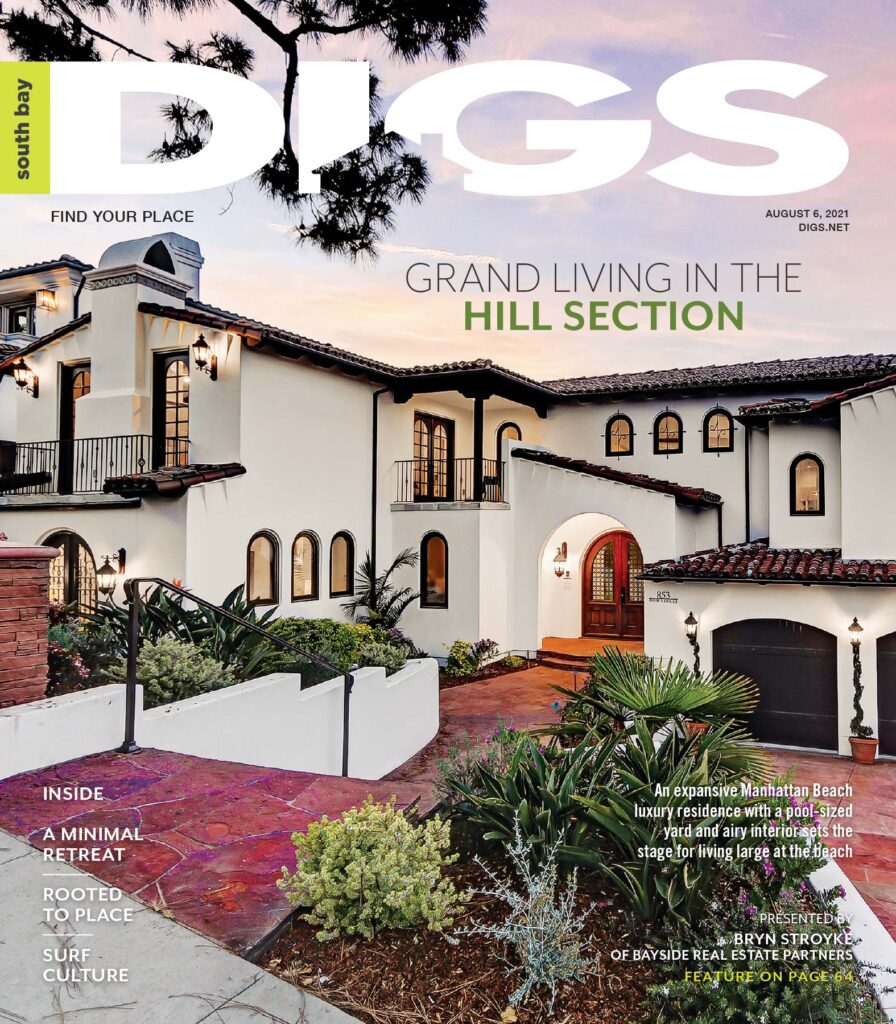 Read this Issue Now!

What's inside?
Featured Articles in This Edition