Sun-filled sky and cerulean seas as far as the eyes can see, Hawaii has a lot on the horizon. Including shore after shore of the ubiquitously branded "luxury lifestyle resort," whether or not it actually qualifies for the title. One property that does: Mauna Lani, Auberge Resorts Collection.
When the Kohala Coast resort opens later this year—to hallelujahs far and wide—the refined distillation of its stunning natural environ, one with its own sandy beach, a calmer bay nearby, and the five-star attributes of its class, it will restore a true-to-Hawaii vibe to an increasingly developed strand.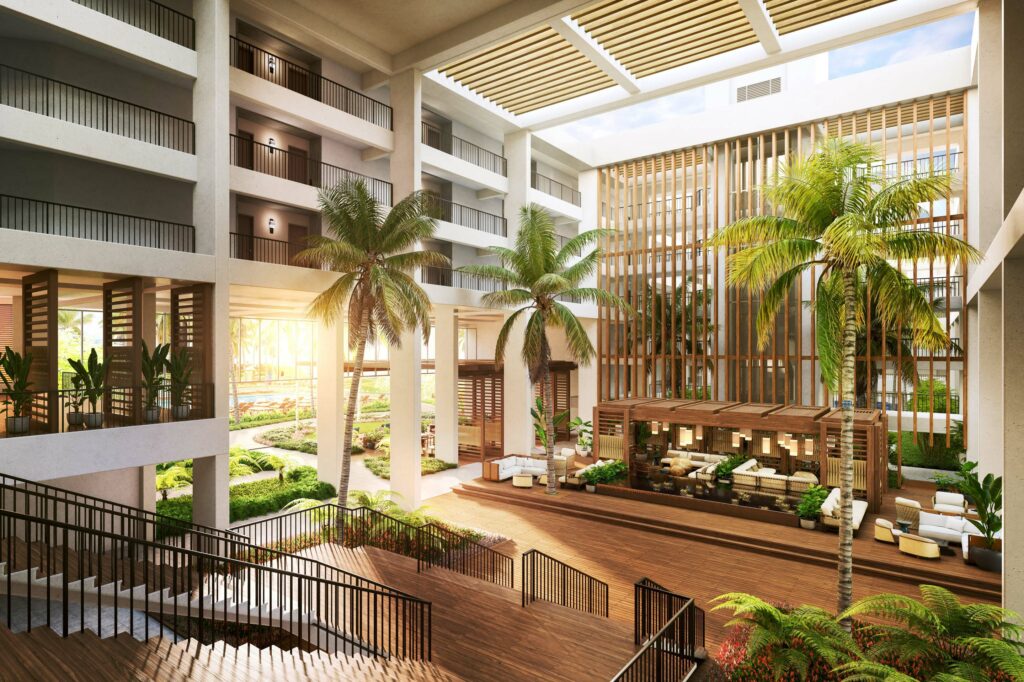 "We wanted a modern, residential-feeling resort that has Auberge's signature sense of approachable luxury and quality, but respects Hawaiian culture and stories in every way," explains Kemper Hyers, chief creative officer, Auberge Resorts Collection.
The brand spared no expense to do it, pumping $100-plus million into the project and appointing a team to meticulously attend to every element of the design, ensuring that it met the scale and texture of the island and express an authentic Hawaii aesthetic, thanks to architecture firm Hart Howerton and interior designer Meyer Davis.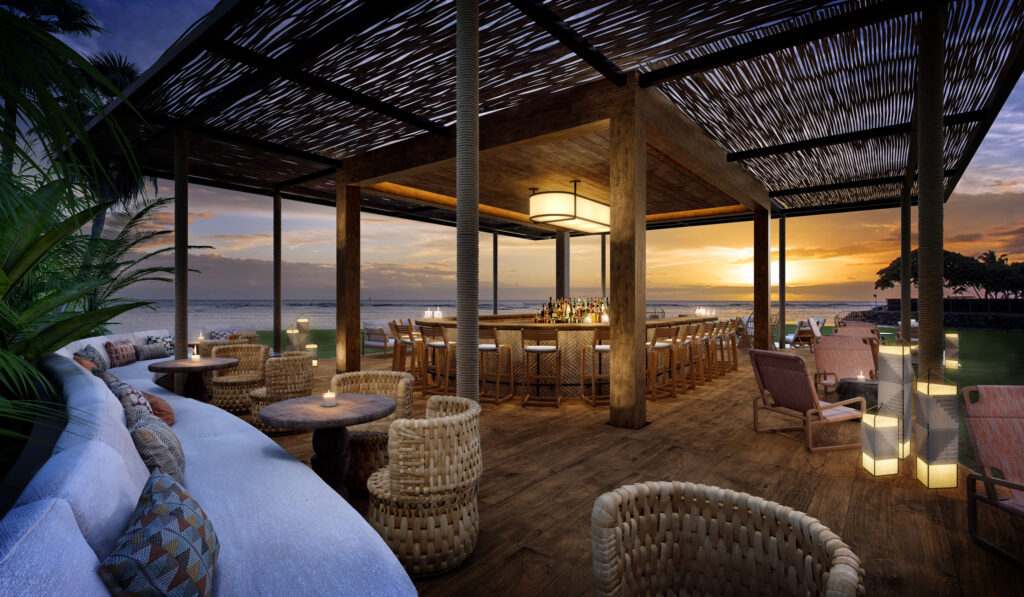 Designing an Auberge resort in the bold architecture of Mauna Lani required what Kemper Hyers describes as a "perfect blend of contemporary residential design, over-scaled West Coast style, Hawaiian culture and palette, and an approachable but luxurious take on what a Hawaiian hotel can be."
This meant the team worked with large shutters and screens—some 30 feet high—lashed like canoes to make rooms within the larger open spaces. "This delicate wood inner 'skin' is a beautiful counterpoint to the strong architectural presence of the original structure," describes Kemper Hyers, noting that spaces are focused on comfort and how guests actually live.
To this end are sofas, daybeds, and roomy chairs. Some of the rich teak architecture is original to the hotel but with a fresh feel courtesy of Meyer Davis' design and art, along with custom touches.
Most Hawaii resorts are appraised as extensions of the natural environment for which the islands are rightly and consistently celebrated, drawing throngs of travelers and second-home owners for the vibrancy and diversity of the landscape. The same is true of Mauna Lani.
"In color, in texture, in simplicity, we have looked to nature for all of our inspiration," offers Kemper Hyers.
Only "this hotel is distinctly modern and the interiors are filled with landscaping, therefore the furniture and details have a simple clean line that lets the adjacent nature speak." Another dialogue with the environment is the way the team reoriented the main functions of the hotel—reception, pools, suites, bars, and more all open up to views and landmarks.
"We are also designing experiences, not just interiors," reminds Kemper Hyers, noting that places such as the Canoe House and Surf Shack will be "magical spots" on a property that is shaping up to be magic itself.