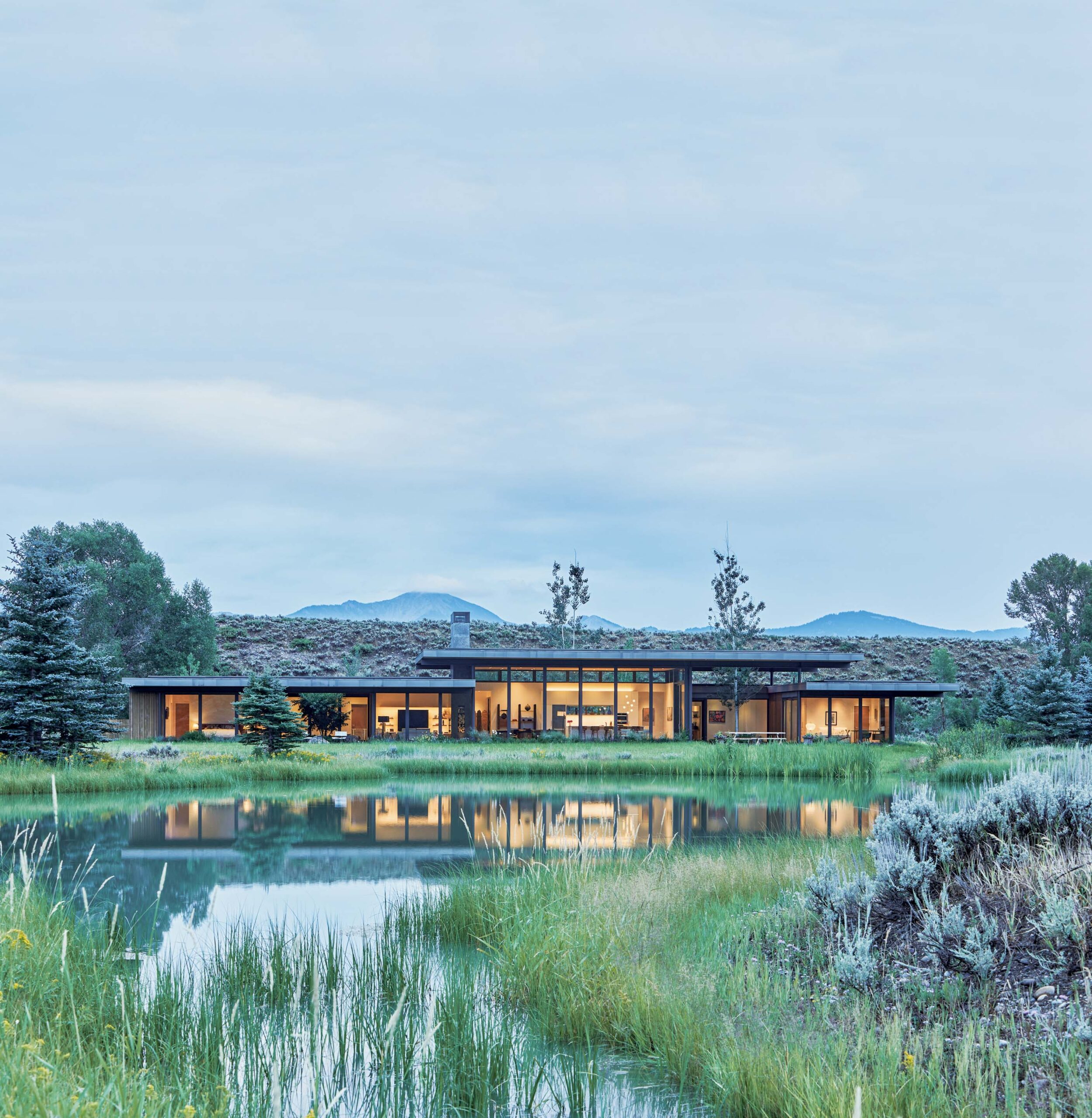 This Vacation Home Designed by CLB Architects Combines Japanese and Midcentury California Modernism
"The incredible location of this project allowed us to fully explore our firm's ethos (inspired by place) throughout the design," says the CLB Architects team.
"It was also a unique challenge to design and build the exterior cutouts within the roof structure."
Created for a couple based in California, this holiday home diverges from the mountain modern style typical of the region. Instead, its design reflects the two passions of the homeowners.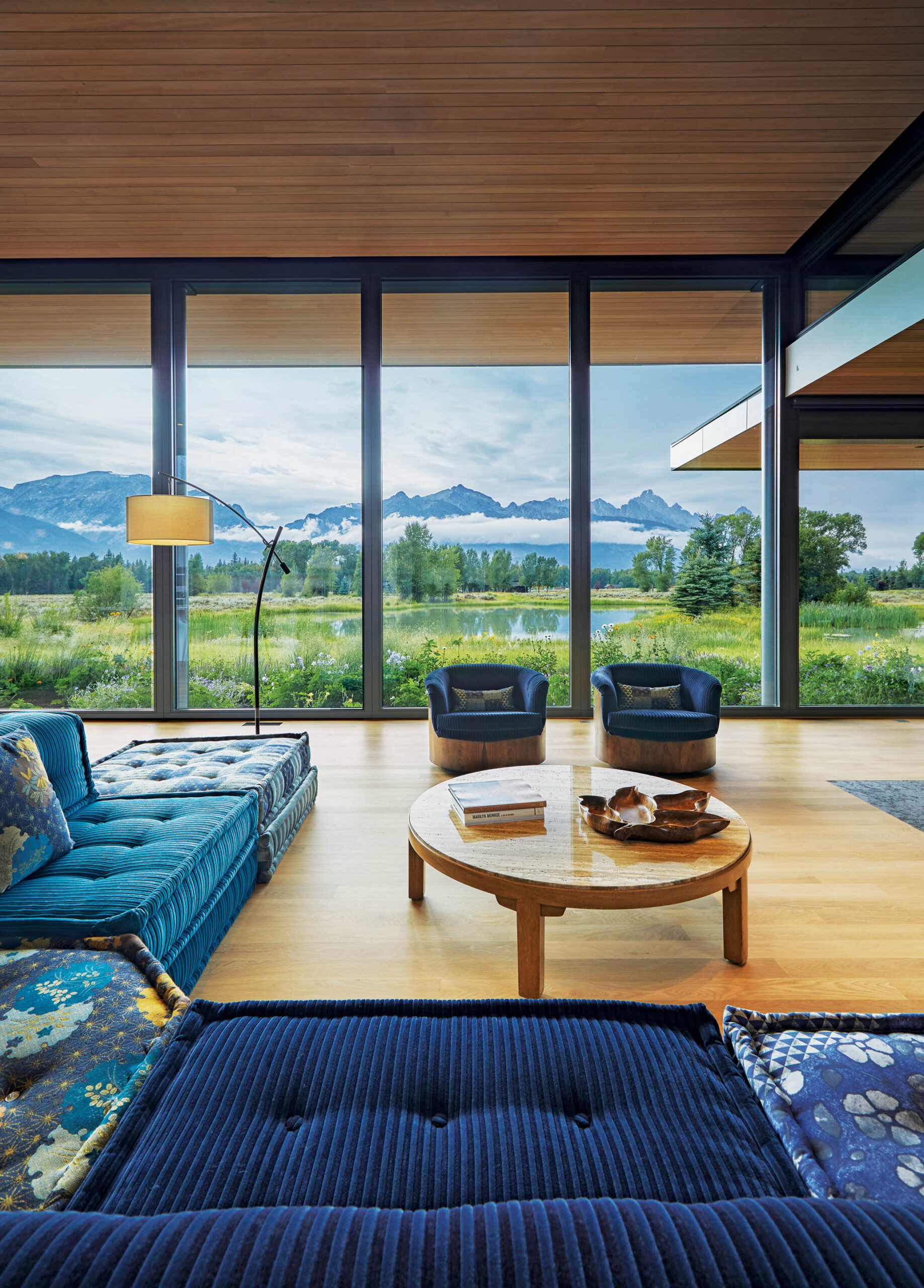 "The home takes cues from American midcentury modern architecture—specifically the rectilinear forms, exposed structural elements, and flat roof planes—and is also informed by Japanese design, specifically the material palette and simple, open spaces."
Characterized by a simple, linear façade and uninterrupted glass walls, the single-story house is oriented to enjoy the panorama and organized around three courtyard gardens, accommodating a constant and direct visual connection with nature.
"I love the curvilinear openings over the courtyards, which we nicknamed 'the guitar picks,'" confesses Kevin Burke, design principal at CLB Architects.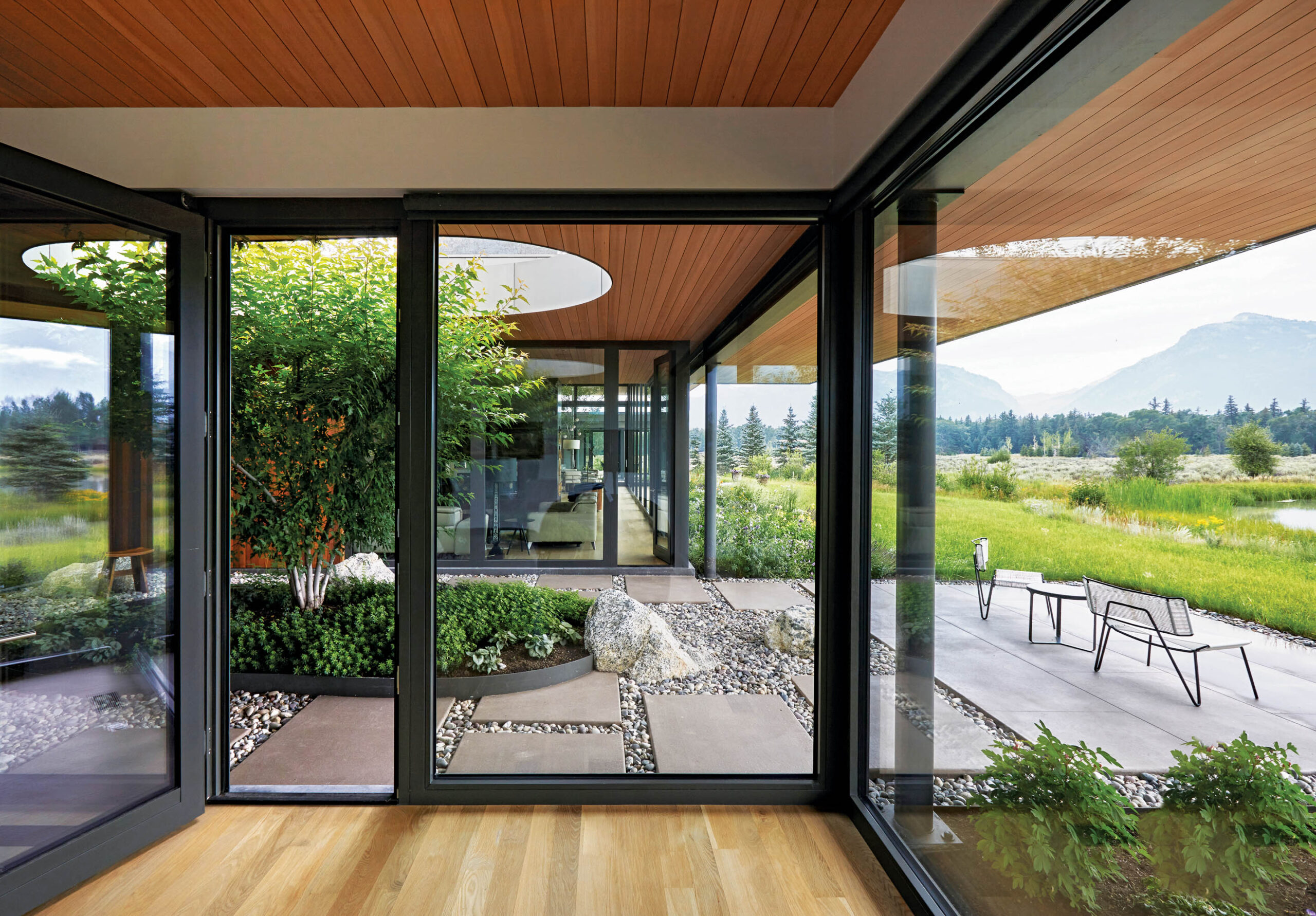 "It was a chance to have a little bit of fun and whimsy."
The angular S-shaped plan pulls apart the public and private spaces, which feel like small pavilions. The centrally located living / dining / kitchen area features a ceiling that bumps up 5 feet above the other spaces, expanding the views and giving a sensation of more volume. A double-sided fireplace connects to a more intimately scaled den, which is separated from the primary bedroom suite with a landscaped courtyard.
A guest room/office occupies the other end of the home where there is another courtyard. With an aspen tree that grows through an opening in the roof, the entry is situated in the third courtyard on the east, which is also home to a guest suite and the garage.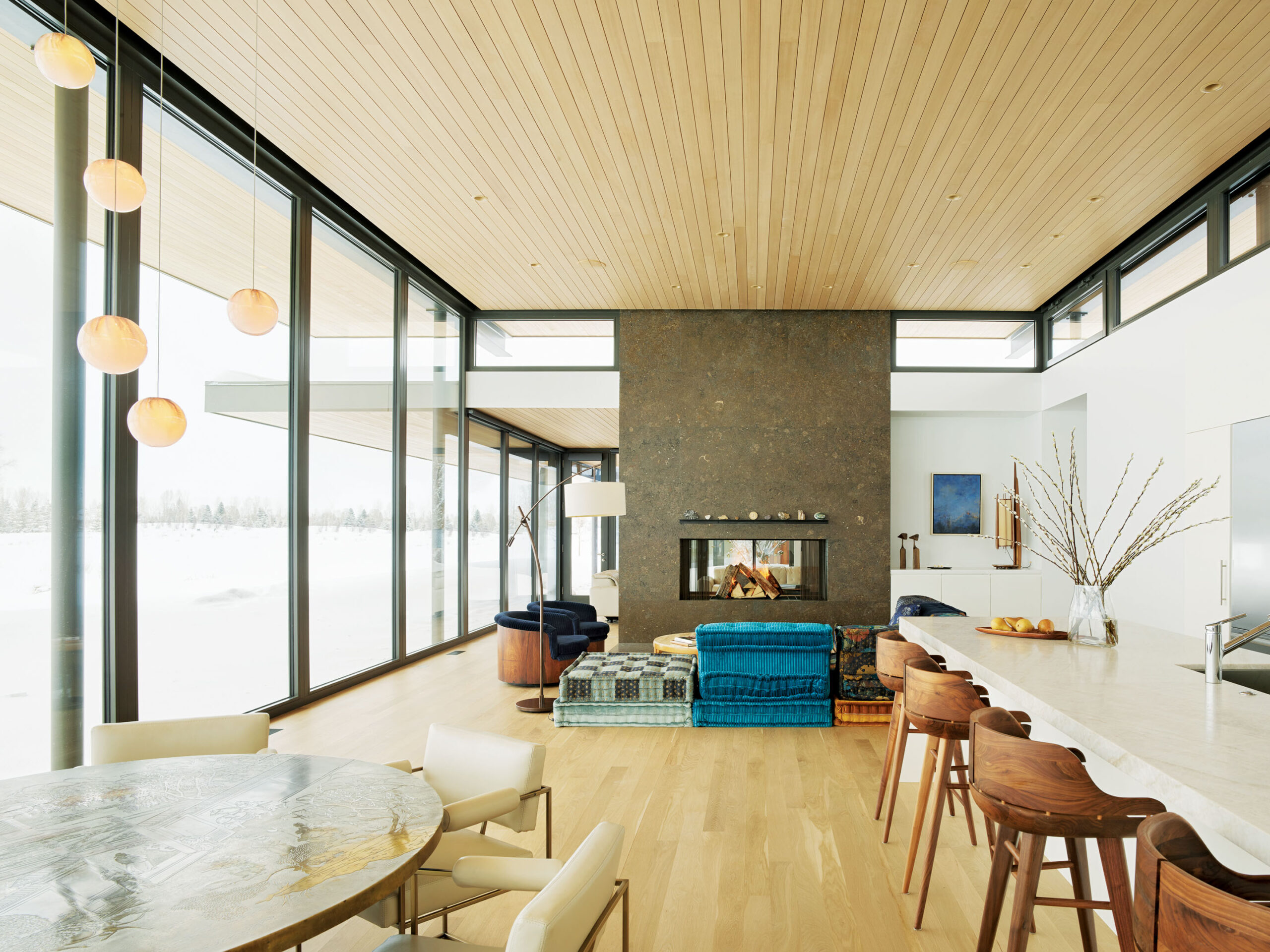 "The continuous roof plane stitches the building together into a unified form," the architects say. 
The color palette is simple both inside and outside with materials strongly inspired by Japanese design. The exterior is clad in a naturally finished cedar while the interior has white oak floors, hemlock ceilings and millwork.
"From the beginning, the client said 'the view is our art,'" Kevin Burke explains.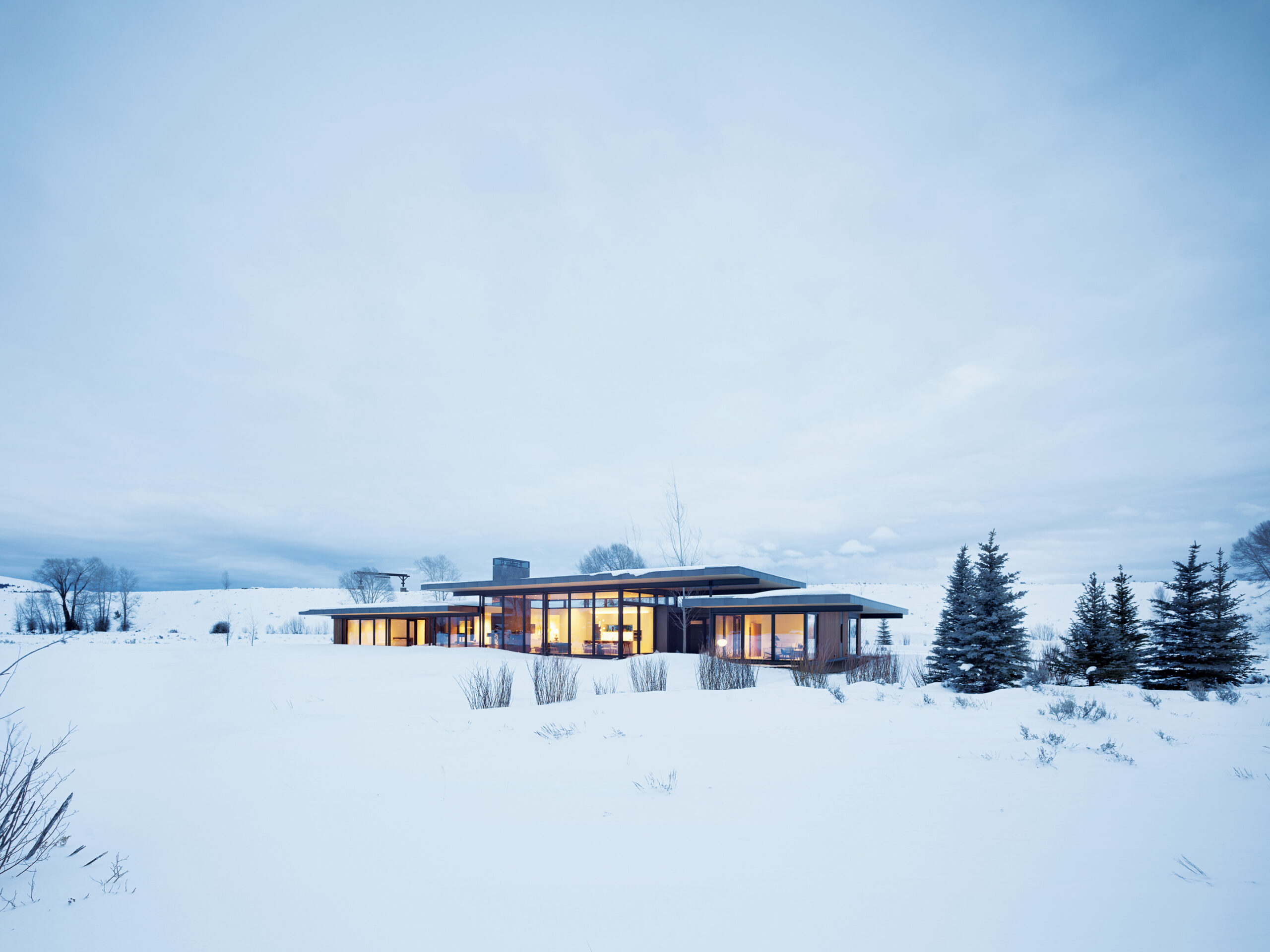 "The panoramic 'art' that constantly shifts with the weather and seasons could have quickly become a cold glass box, especially in the long Wyoming winter. To combat this, we worked to create varying levels of privacy and intimacy by reducing the volume of spaces, being more selective with framing views depending on the program of that space."
Aptly named Tengoku, which means "paradise" in Japanese, this house offers a dynamic experience at every moment and from every corner.
CLB Architects | clbarchitects.com
Images: Matthew Millman (winter views) and John Ellis (summer views)