Strand Brewing Co Keeps Craft Beer Moving Forward in the South Bay
Written by Constance Dunn | Photography by Paul Jonason
In 2009, when Rich Marcello and Joel Elliott set up Strand Brewing Co in a 1,000-square-foot space in Torrance, they were the only manufacturing craft brewery in the area. "Prior to 2009, the South Bay wasn't on anyone's radar for beer," explains Marcello. Nowadays, they are joined by a slew of other local colleagues, including Monkish, Absolution and Smog City – some of the nearly 10 craft breweries in Torrance alone.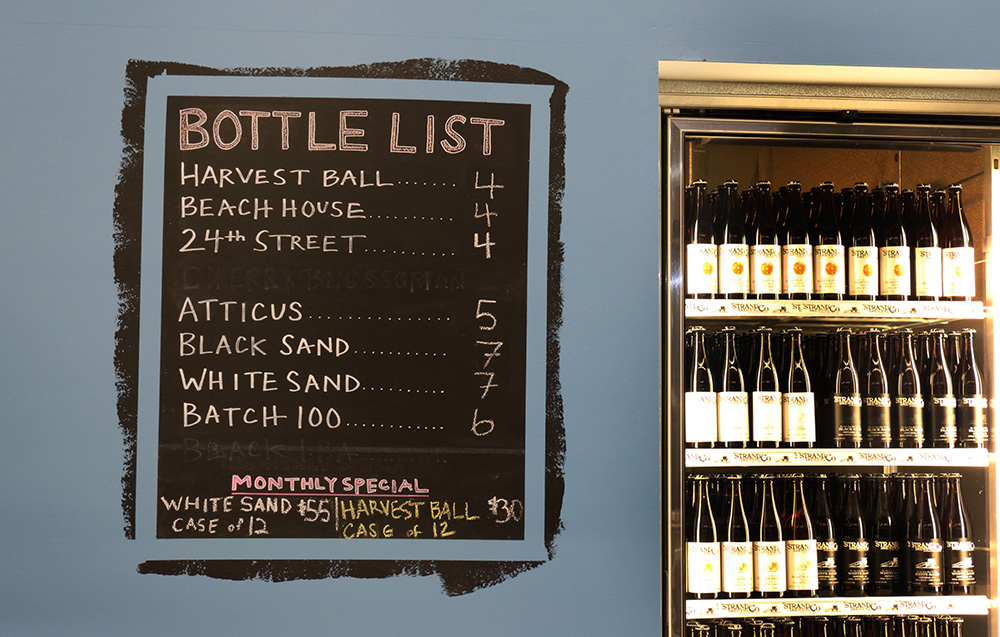 If you swing by the Strand Brewing Co taproom one evening— they've moved to significantly bigger, 36,000-square-foot digs, and are open to the public from Tuesday (starting in March) through Sunday—you'll find a place that aptly reflects the family-friendly, good-time spirit of the South Bay. There's plenty of beer (including offerings only available in the taproom, such as their pleasingly crisp Blond Ale) and, depending on the night, street-style tacos, smokey barbecue or other complementary delights from visiting food trucks.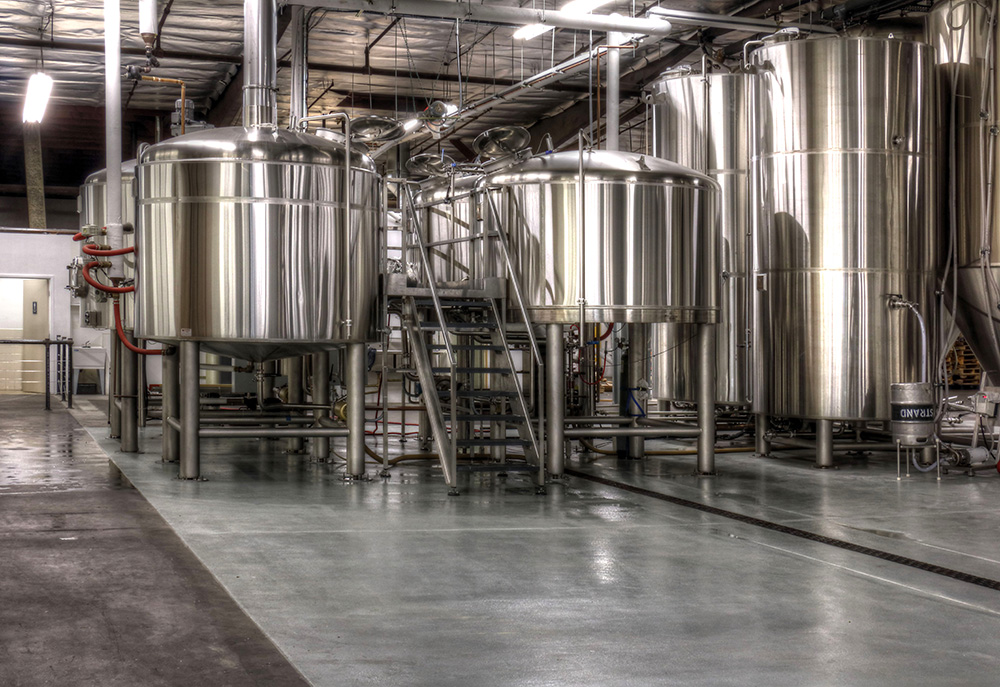 The sprawling, minimalist space has communal tables and lots of animated conversations going on amongst folks who were recently strangers. It's a coup for Marcello, and one of the big rewards of he and Elliot building the business from scratch. "We don't have TVs, so people actually talk and look at each other and have conversations." He recounts a recent evening: "The youngest person in the room that day was about two months. Then there's a guy named Roger celebrating his 80th birthday. I walked around and I thought, 'that's what this is all about.'"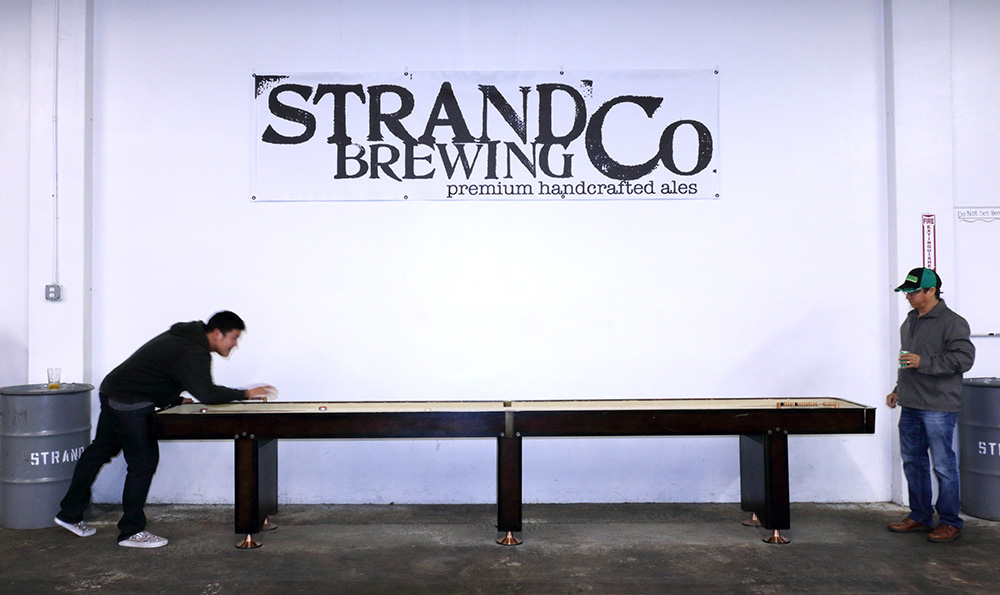 Credit the success of Strand to producing great craft beer that was ardently hand-sold into local accounts by Marcello. (Think of partner Joel Elliott as the beer master, and Marcello at the helm of marketing and business.)
"For the first six months my only accounts were here in the South Bay," Marcello says. Nowadays, Strand beers can be found throughout the entire state of California, though their focus is still on L.A. and Orange County. Recently, they've begun distributing their beer in cans, marking a new growth stage for the brewery.
"If we didn't succeed early out of the gate," says Marcello, "if we had fallen off a cliff, I don't know how many people would have thought, 'that's a great idea, let's follow them.'" Throughout their growth, Strand has stuck to its welcoming, unassuming origins. When I show up, there's no sign on the place. The Doors is cranking and a beer maker wearing rubber waders and tending the tanks greets me with a smile.
Despite running a growing company, Marcello still takes time to leisurely walk through the current taproom lineup. There's Strand's flagship offering—24th Street Pale Ale, an even-keeled beer that offers up floral and fruit notes along with some hop—and many more on the docket. There's something for everyone. (Note to wine drinkers fond of effervescent, fruit-crisp varietals: Strand's Raspberry Blond is a welcoming entrée into the beer world.)
After a while, Marcello points out: "When you call yourself Strand Brewing, you have an obligation to do it right." He points to a familiar image on the front of a bottle. It's a Strand lifeguard tower, their logo.
"What's that one thing that geographically and socially connects all of the South Bay? It's that concrete slab called the Strand, and it has so many positive images and memories."
STRAND BREWING CO
2201 DOMINGUEZ STREET, TORRANCE, CA 90501
310.517.0900