A sports bar that eschews cliches with a signature coffee cocktail, on-point wine list, and a BLT with garlic aioli and avocado, Brack Shop Tavern is your downtown haunt.
Written by Virginia Fay | Photos Courtesy of White Oak Communications
Your everyday neighborhood eatery but better, Brack Shop Tavern is reinventing the classic sports bar in downtown L.A. Aiming to create a place where people want to stop by a few times a week, Brack Shop brings together high-quality cocktails with a convivially casual atmosphere, appealing to everyone from locals lingering over Sunday brunch to commuters grabbing after-work drinks.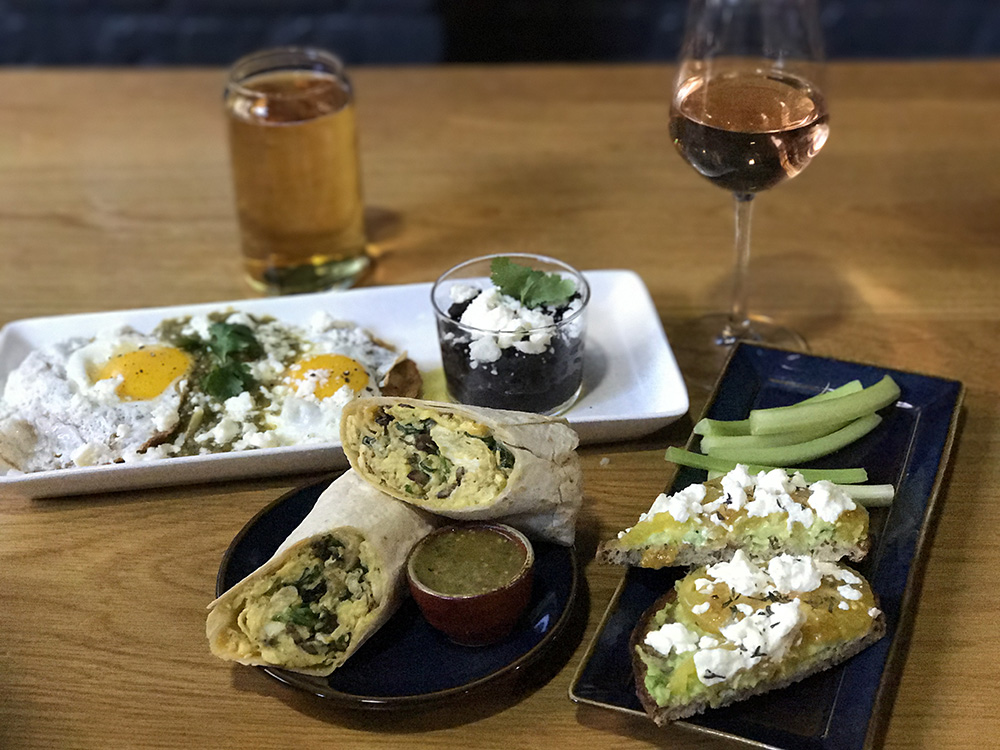 Each drink on the cocktail menu is a twist on a classic, like the Tequila Sunrise with spicy passion fruit and hibiscus. Or, try a beer on nitro, which uses nitrous gas to pump the beer instead of the typical CO2, giving the brew a round, rich mouthfeel, says Adam Weisblatt, CEO of the team behind Brack Shop, Last Word Hospitality.
To give the bar its cozy vibe, designer Ricki Kline transformed the space with darkened brick walls, warm lighting, and giant booths for groups up to 10, so the whole gang can meet to watch the game or split appetizers ranging from fried chicken sliders to queso.
With the straightforward goal of building a true neighborhood spot with an elevated food and drink menu, Weisblatt says Brack Shop is just what 7th Street needs to bring people together—and they plan to stick around for many years to come.
BRACK SHOP TAVERN
525 W 7TH ST, LOS ANGELES, CA 90014
213.232.8657