The Greenhouse Effect: Reflecting a Style That is as Fresh as the Fare at Commissary
This being chef Roy Choi, of course, who, after doing more than probably anyone except social media to revolutionize the gourmet food truck movement in L.A., kept it rolling with a series of stationary eateries en route to Koreatown, where at The LINE LA, he launched his POT concepts, and then Commissary, an aboveground venue with a down-to-earth vibe.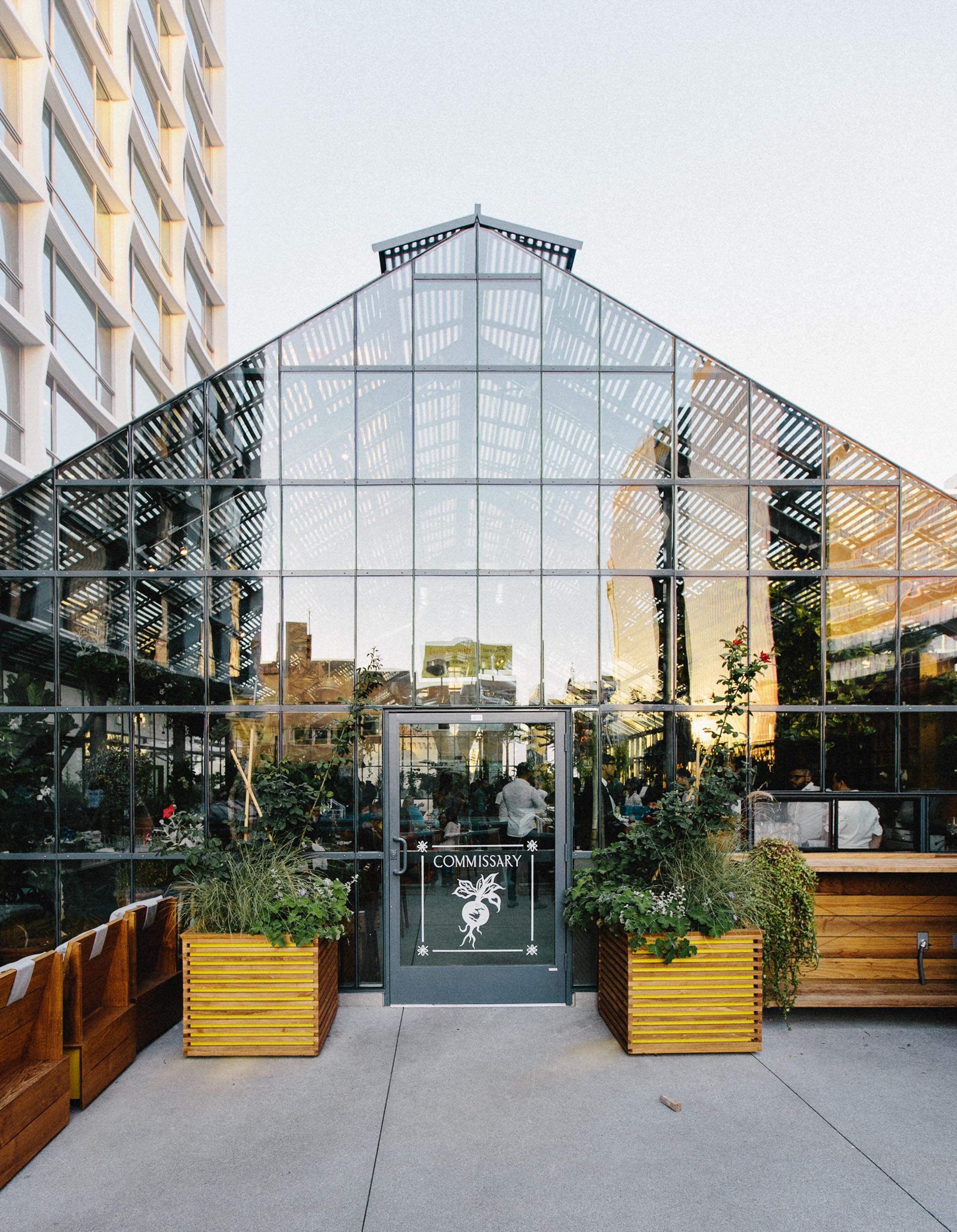 "We wanted it to feel like a working greenhouse, something that's been around a while and used daily…pretty without being pretty," says Choi.
"Weathered and torn but just born."
In keeping with this idea, designer Sean Knibb delivered on the garden greenhouse theme built around seeds and plants; open-air so it would feel welcoming and fresh. Organic materials and industrial accents coalesce with streams of sunlight, an earthy palette and a rotation of hanging plants—ferns, ivy, palms, and topiaries—surveying the whole delicious scene from above.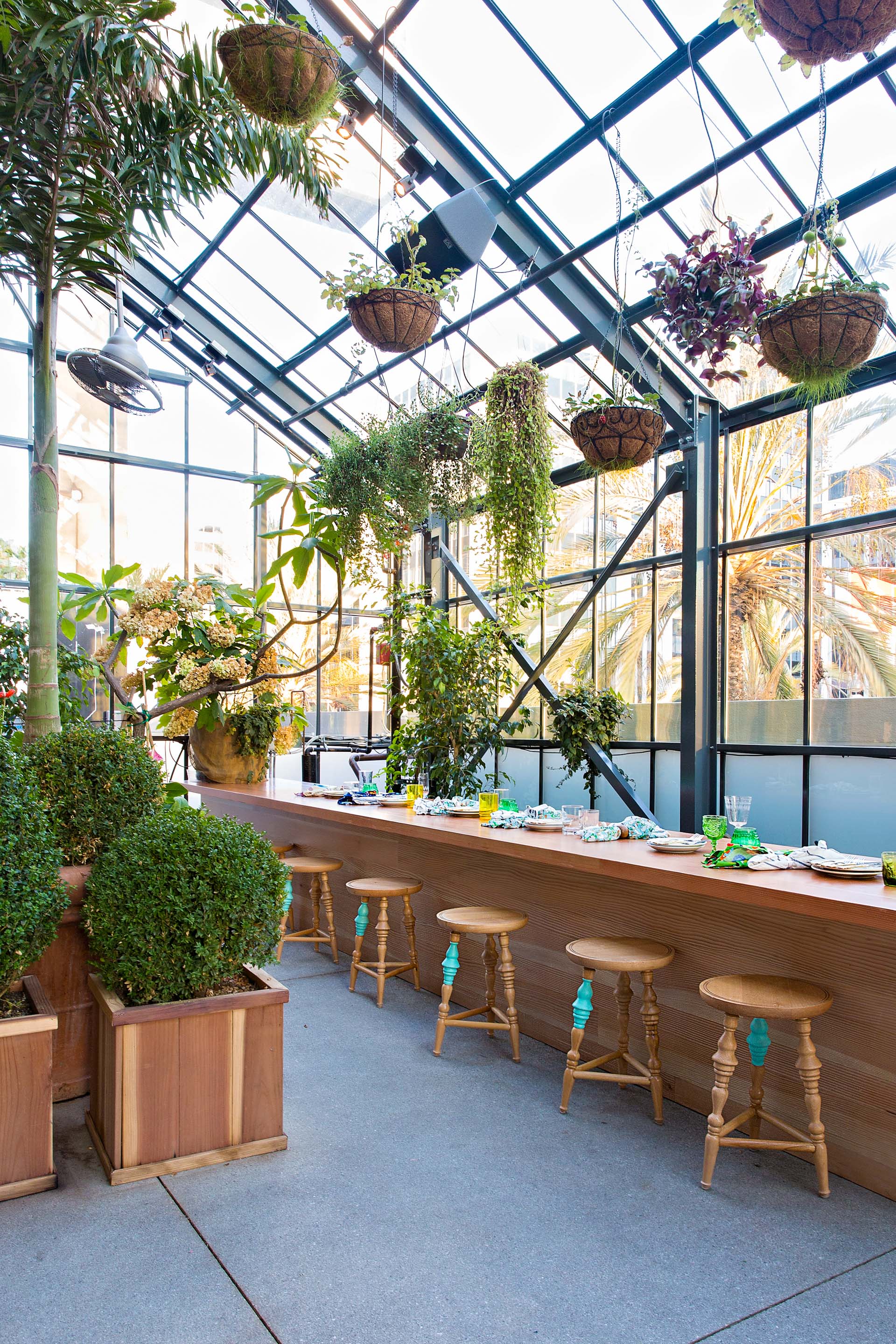 "The end product was way more than I imagined," says Choi of Commissary, which is communal; a melting pot of mismatched napkins and dishware, and devoid of affectation. Its beautiful sense of utility complements his democratic style of cooking—unfussy but flavored.
The bar is a delightful spot for a cocktail made with farmers' market ingredients, or as a post on Instagram; its market crates used to stored spirits and barware paired with casual wooden stools compose an easy-chic tableau straight out of a shelter magazine.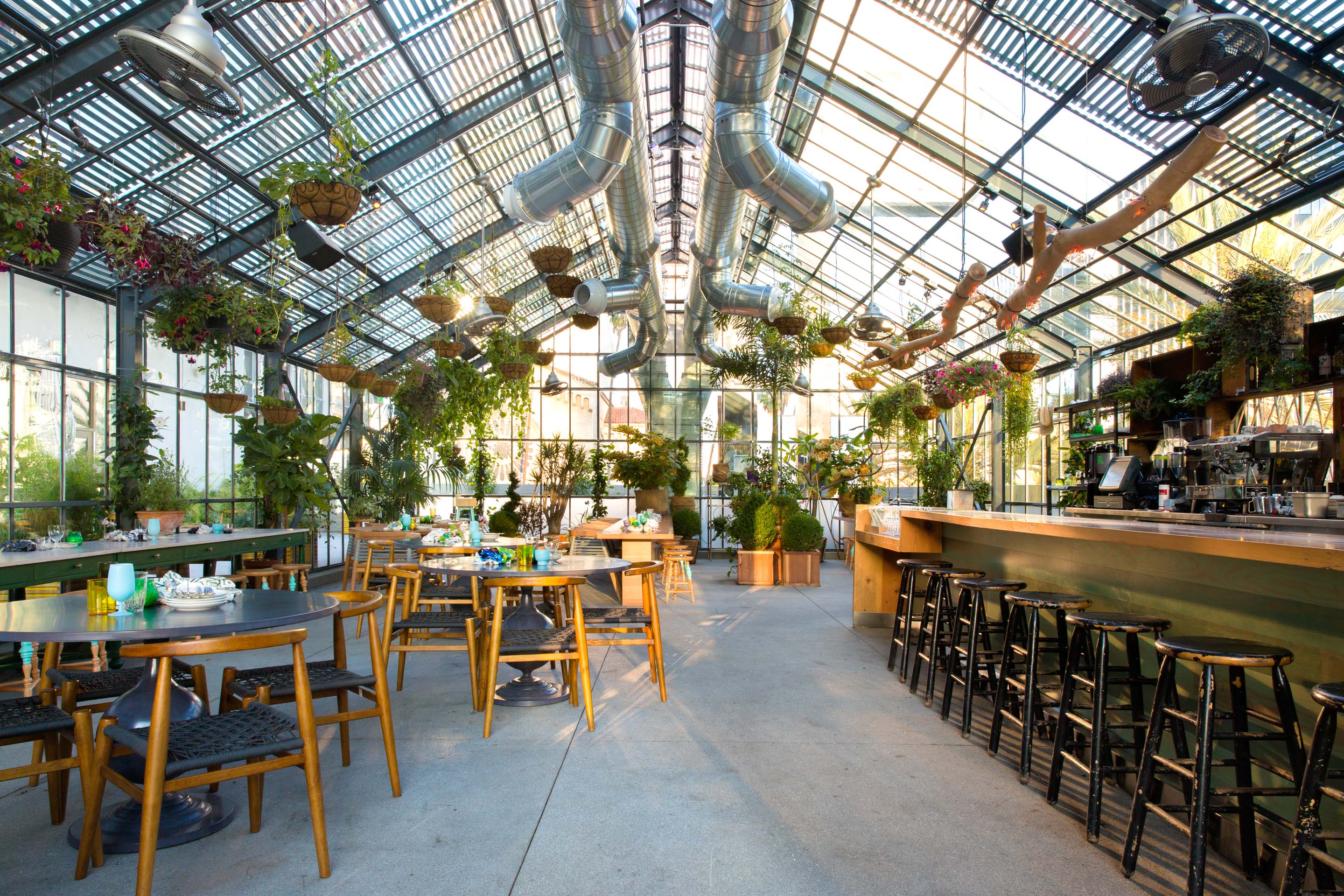 The handsome functionality throughout the structure, which is plenty large for a crowd, helps the space achieve an intimacy with more reflective quality than a prism.
The space's conceptual challenges—namely its lack of private areas that put staff front and center at all times—"don't hold a candle to the beauty," says Choi. "So we adapt, because the idea of a greenhouse restaurant is just so tight." It's also a fresh take on L.A.'s ubiquitous rooftop scene, which felt due for some rekindling.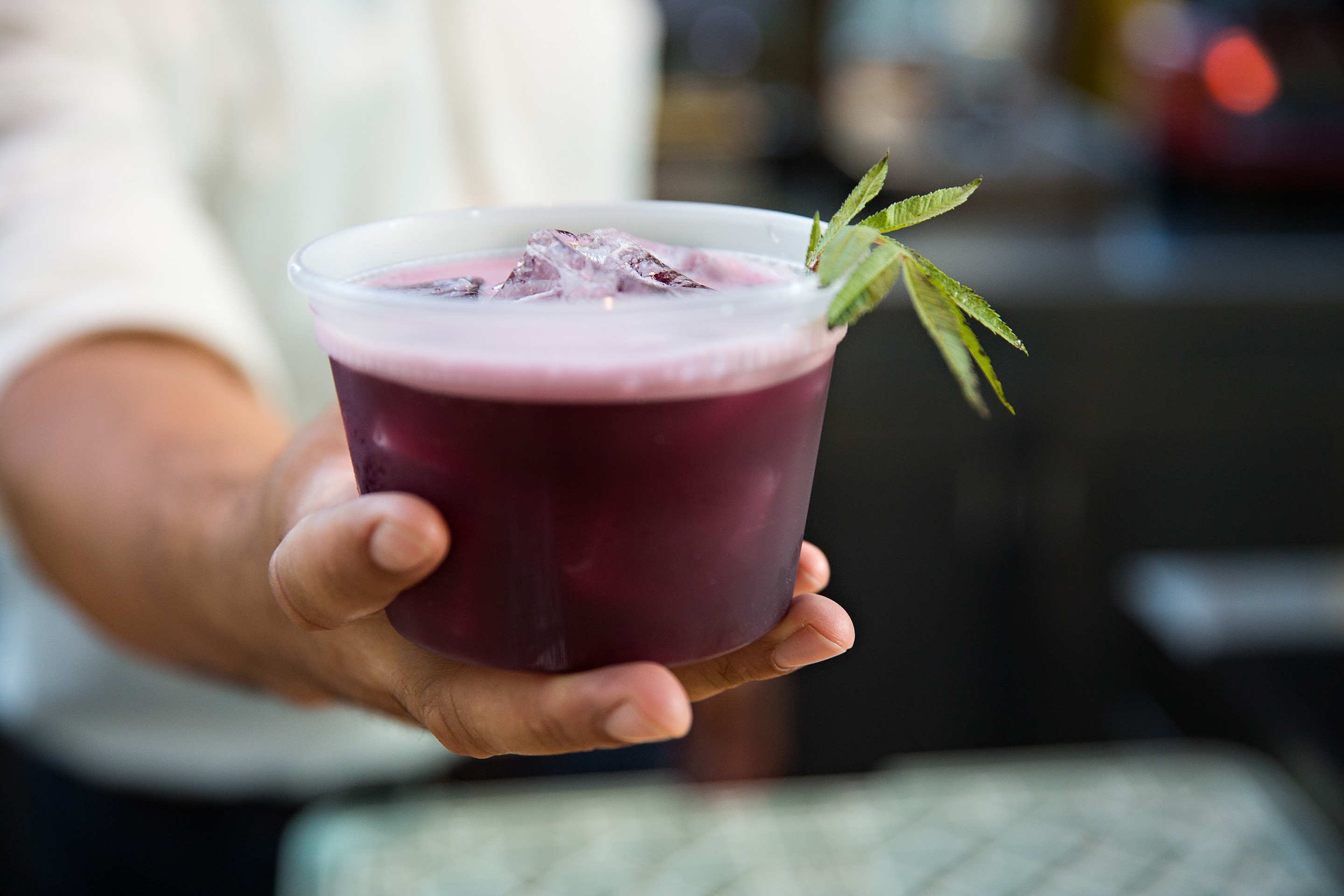 At the time Commissary was constructed, Choi had adopted a diet of all fruits and vegetables, hence his description of the venue as "a plant-based restaurant that [isn't] vegetarian" and a "public country club of sorts where all are welcome."
These paradoxes make perfect sense if one considers that the design story of Commissary is not only one of collaboration and a belief in classic American cooking, but most importantly, inclusion.
"Sharing the best designs for all to enjoy and not only for a few who can afford it," says Choi.
Such is just his nature.
Photography Courtesy of Audrey Ma/Courtesy of EATATPOT | eatatpot.com