Secluded yet within reach of the best of what Los Angeles has to offer, this impressive house is worth its hefty price tag. Occupying approximately 1.3 acres in an ultra-private, tree-lined hillside in Bel Air, this 12,130-square-foot residence, which has seven bedrooms, 14 bathrooms and two pools, is an eye-catcher. 
"As you enter this home, you are welcomed by the incredible view and the voluminous spaces that give a sense of freedom," says agent Jade Mills of Coldwell Banker.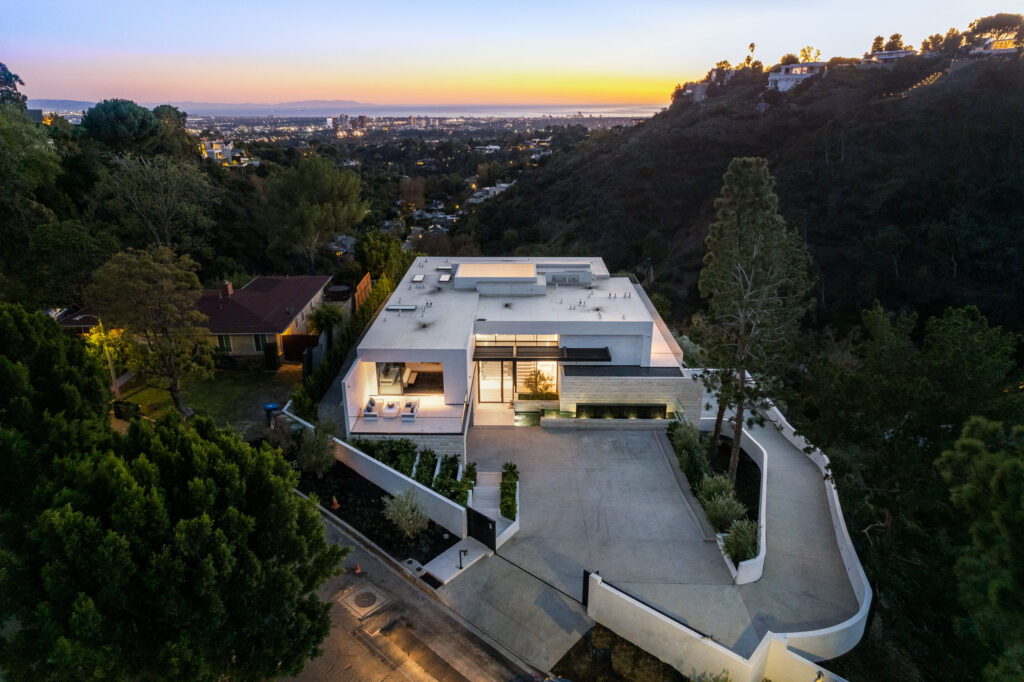 Owned by plastic and reconstructive surgeon Paul Nassif (based in Beverly Hills) and located at 1035 Stradella Road, the property is a private entertainer's paradise only minutes from the city's best shopping and dining.
Created by Bowery Design Group with interiors by Faye Resnick, the home is flooded with natural light while sliding doors open for an indoor/outdoor flow. Oak floors in the living areas, Arabescato marble and Italian travertine in the bathrooms and water features characterize the house adorned with Jerusalem stone-clad exterior walls.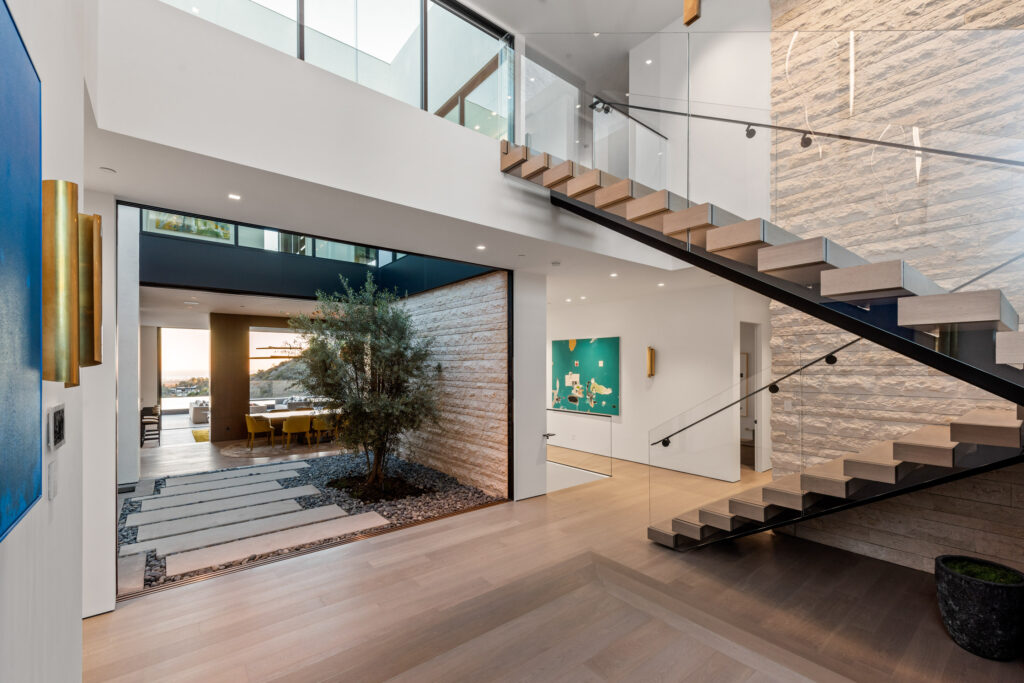 "The palette is warm with soft tones and the furniture gives a splash of vibrant color," says Jade Mills. 
The primary bedroom combines coziness with its fireplace, functionality with two closets and luxury with a spa-like bathroom that features a soaking tub in front of a disappearing wall to the private balcony.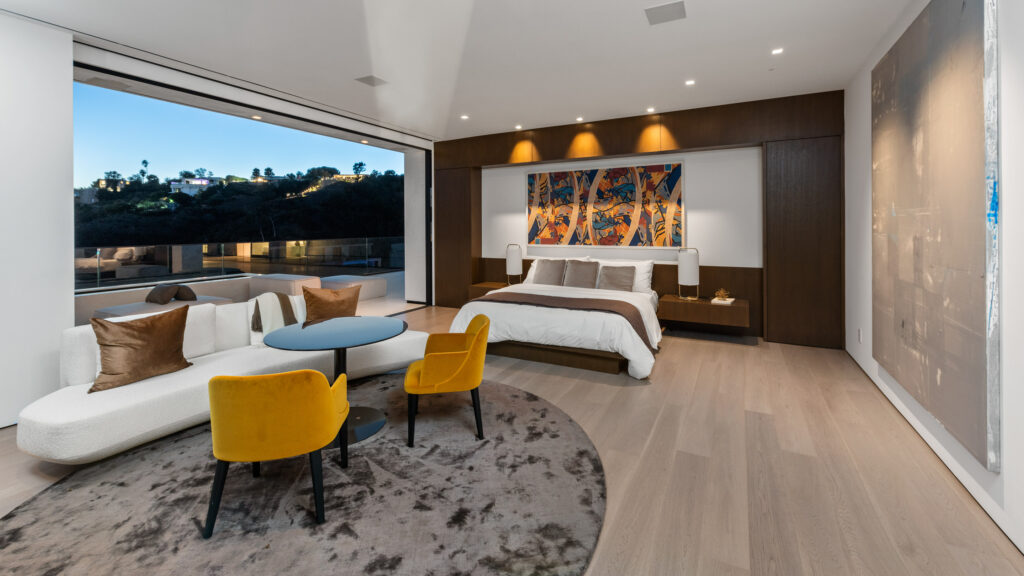 The lower level is home to a lounge, bar, 12-seat theater, wine room and an indoor-outdoor gym with a steam room and sauna leading to a 73-foot pool. Meanwhile, the grounds include lounging terraces, an outdoor kitchen, a custom bar and an infinity-edge pool and spa.
Spectacular in many aspects, this architectural gem is a true find.
Jade Mills | 310.285.7508 | DRE #00526877
Coldwell Banker Realty
Josh Altman | 310.819.3250 | DRE #01764587
Matt Altman | 323.791.9398 | DRE #01874316
Mauricio Umansky | 424 230-3701 | DRE # 1222825
The Agency
Tomer Fridman | 310.926.3777 | DRE #01750717
Compass
List Price: $27,995,000
Images: Marc Angeles