How a Palos Verdes Real Estate Group Created a Whole More Powerful Than the Sum of Its Parts
About 20 years ago Steve and Ceci Watts, longtime solo agents in Palos Verdes, saw their industry-changing, and fast. Incoming were new facets of service like digital marketing and home staging. With it the one-man-band model of real estate, where an agent working solo, unsupported by a team to handle such details, started fading; no longer able to keep up with the emerging demands of the industry.
Always conscious of larger trends affecting their business, and realizing more hands on deck would mean more power to service clients, the Watts brought in another person to support their business.    
Not long after another was added, then another, until the Watts had assembled a full-fledged team under one roof, complete with full-time capabilities for handling everything from marketing to transactions.
CAREER SALES
Founding partners Steve and Ceci Watts have ranked as top-selling agents in Palos Verdes for many years.
SALES VOLUME
The Watts & Associates team is currently 2nd in sales volume for Vista Sotheby's International Realty.
HIGH PRAISE
Steve Watts: "At the end of the day the accolade I'm most proud of is when a client says, 'My gosh, that was an amazing experience.'"
"I've been selling homes in the South Bay for forty years," says the energetic and affable Steve Watts, whose business is headquartered in a bright, chic office at scenic Malaga Cove Plaza.
"This business is seven days a week, twenty-four hours a day—and we believe that to service a client at the highest possible level there has to be more than just a real estate agent."
It's a concept derived from holism, whereby individuals working in concert towards a central objective are more effective than sole practitioners acting in isolation. So focused are the Watts on the collective model, they eschew being singled out as principals, and refer to each team member as a partner.
"Everyone on the team is a licensed real estate agent, and fully capable of handling any part of a transaction," Steve Watts points out.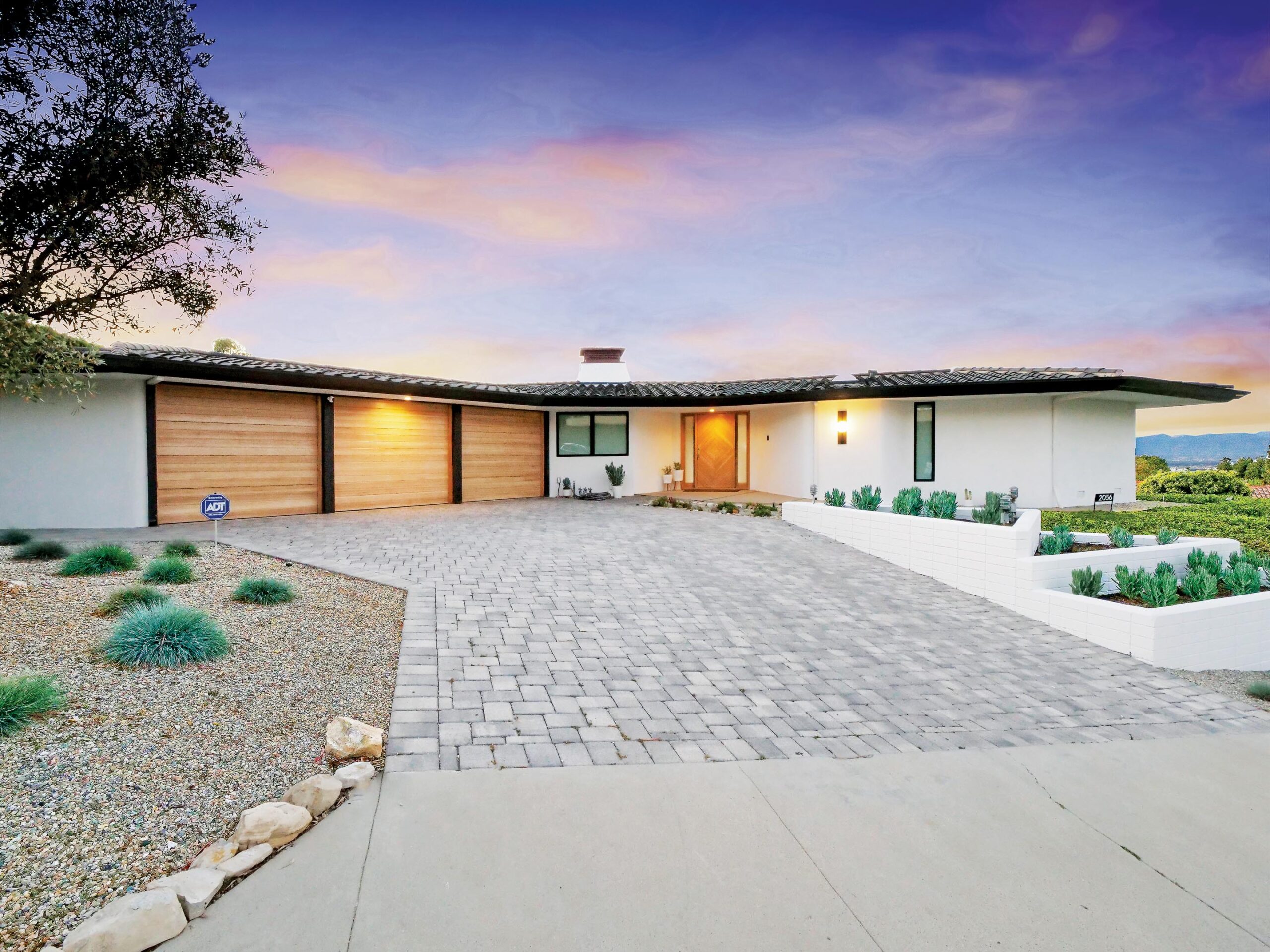 Working as an agent since the mid-1980s, he has knowledge of the ins and outs of real estate on the Peninsula that runs deep. This depth is expressed in a suite of hyper-focused offerings that are unique to Watts & Associates, from complimentary packing and moving, to leading major and minor remodels for sellers who want to maximize a property's value prior to selling. Home staging and even disconnecting home utilities are standard practices offered to almost all clients.
Guided by agent and interior designer Ceci Watts, homes are re-visioned for optimum presentation to potential buyers. Marketing services are comprehensive and include vivid custom property websites and aerial videos, along with 3D tours, email blasts and boosted social media posts. To assuage uncertainty, and thereby diminish stress around a life-changing move, clients are thoroughly briefed on each step before starting out.
Explains Steve Watts: "We've always felt that if a client has to ask us a question about the process, we haven't done a good job of communicating with them. We want to answer every question before they even think to ask it, so they feel complete confidence, knowledge and ease throughout every step of the experience."
Positive online client reviews of Watts & Associates are ample, praising the group's high-touch guidance and responsiveness, along with thoughtful navigation of the real estate process. 
Calling Palos Verdes home since 1963, Steve Watts is distinguished by a commitment to the community.
"We're actively involved in giving back to our community and serving in charitable functions," he says of the team's involvement in the local landscape. Another commonality fuses the team—a spiritual one.
"Everybody is a strong believer in Christ," he says, describing how Jesus acts as "a guiding mentor to make sure we hold ourselves accountable to truth, honesty and integrity."
The group often speaks of their faith to clients, and pray over all listings. One imagines the team's dedication must be impressive to a client, whether an atheist or a person of faith, just as it's been for Steve and Ceci. Many years ago the pair shifted their business to a team format, and with it discovered a force more valuable to clients than the sum of its parts—along with the delight of working alongside fellow professionals who they can't help but speak of admiringly.
"It's been a wonderful career," Steve exclaims, "and has been an amazing journey."
Watts & Associates | Vista Sotheby's International
16 Malaga Cove Plaza
Palos Verdes Estates, CA 90274
310.874.8775 | wattsrealestate.com
Photographs Courtesy of Watts & Associates