Step Inside This Sunlit Custom Residence With an Idyllic Backyard and a Pleasingly Central South Bay Address
"This is the next hot pocket of North Redondo," declares Ashley Novak.
The Compass real estate agent is discussing a sunny cluster of streets in Redondo Beach just a mile and half west of Pacific Coast Highway. Ralston Lane is among these; a quiet, residential spot with plenty of palm trees and families that's located within walking distance to award-winning schools and the green fields of Franklin Park. The neighborhood is R1-zoned as well, comprised only of single-family homes, and currently enjoying a welcome ripple of re-development as spacious new houses are being constructed. One of these is 2317 Ralston Lane, just completed by JC Casner Construction.
"I wanted to build something nice for the neighborhood," says builder Jeremy Casner, whose family has been creating residences in the South Bay for over 45 years. "And by far," he says, "this is one of the nicest homes we've built to date."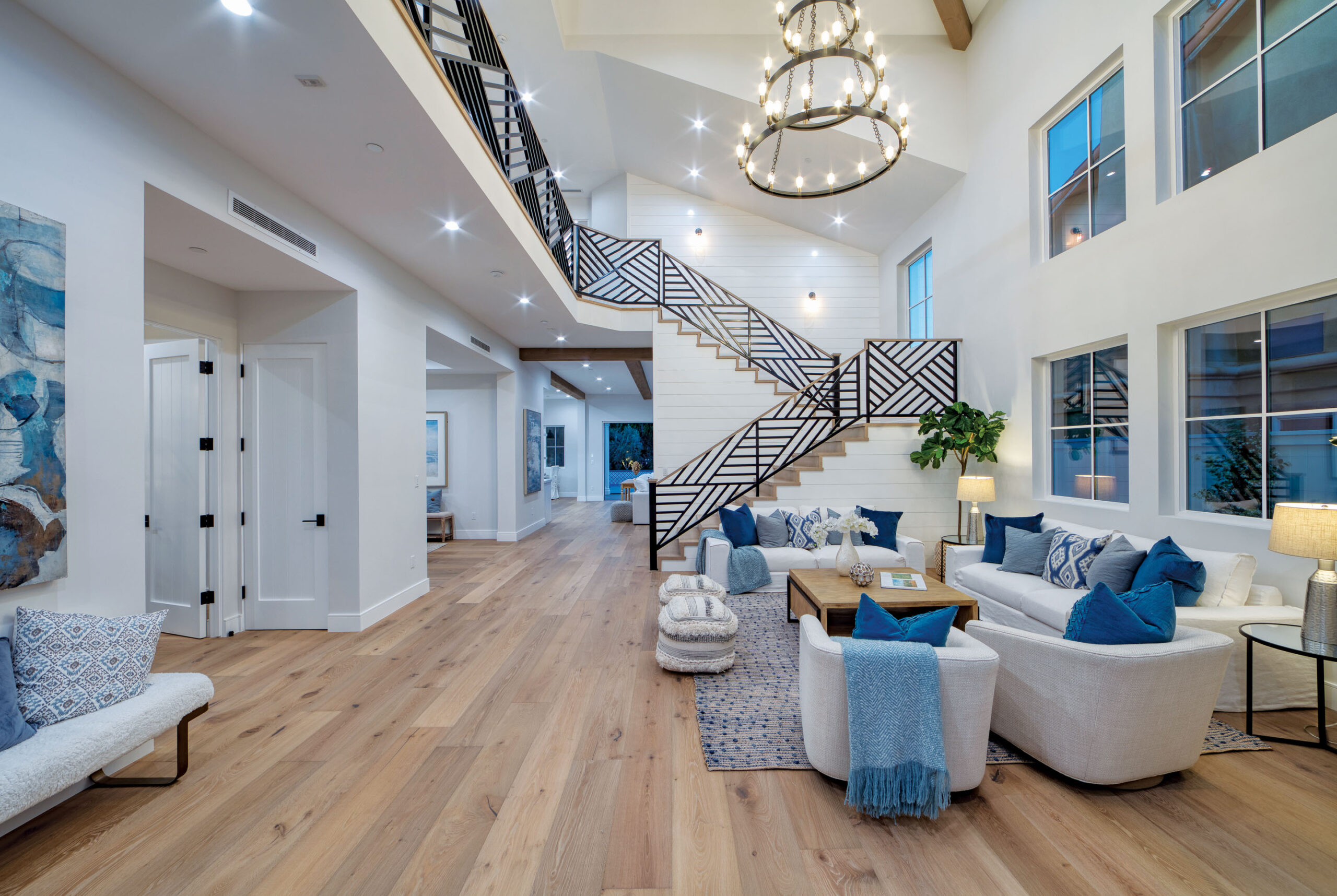 "It's a contemporary coastal design with warm features," describes Ashley Novak.
The home's lot is roomy, too. Measuring approximately 7,500 square feet in size, outdoor spaces have been carefully optimized with meticulous landscaping, from the bushy 85-year-old olive tree poised on the front yard, to the thoughtfully planned backyard recreation area. It's here where you can host sunny outdoor gatherings around the sleek saltwater pool and bubbly Jacuzzi, then rinse off in the outdoor shower before joining guests for lawn games or dining under the covered veranda. (Steps away is a gleaming barbecue, complete with a rotisserie.)
The backyard has a private, hideaway feel, which is reinforced even further by the wall of green ficus trees planted strategically along the property.
"When you're in your space you can't see the neighbors at all," remarks Ashley Novak. "It's perfect for entertaining."
This pleasantly cloistered feel is particularly welcome given how the backyard is enjoined with the home's interior: When you slide open a floor-to-ceiling wall of glass, the alfresco playground is merged with the elegant family room and bright, open kitchen.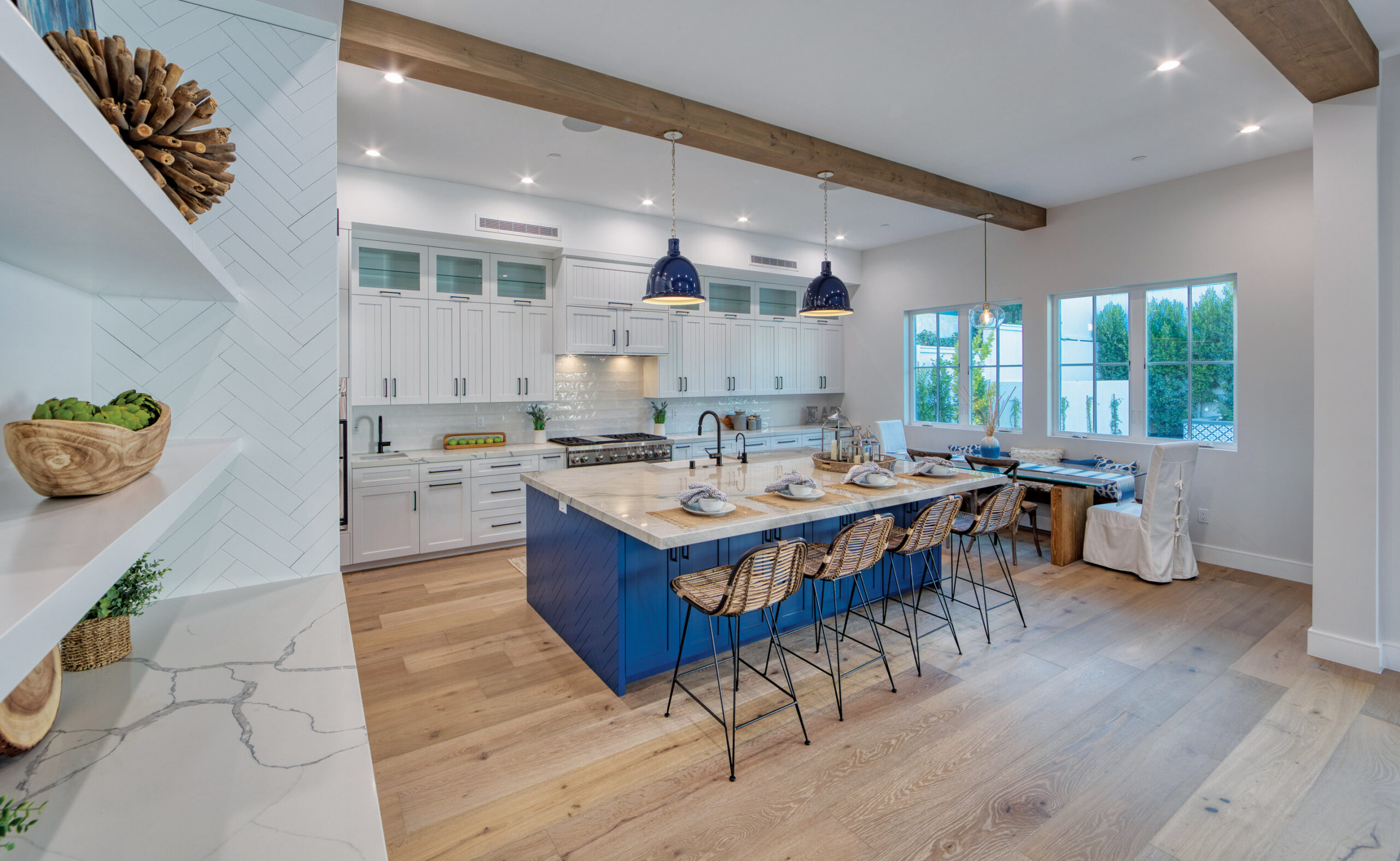 The latter is a welcoming hub that's outfitted with sleek Thermador appliances and a hearty 48-inch Wolf range. Given its common-gathering-space status in the modern home, the kitchen features 11-foot ceilings and a gleaming quartzite island where friends and family can comfortably gather.
"The builder was originally building the house for himself," explains Ashley Novak. "For that reason, there's a lot of detail in the home because it was going to be his dream house."
The home's entrance is a grand one—you are ushered into the airy front living room with soaring 22-foot ceilings, and your eyes follow a dramatic, geometric rail system along the stairway and balcony.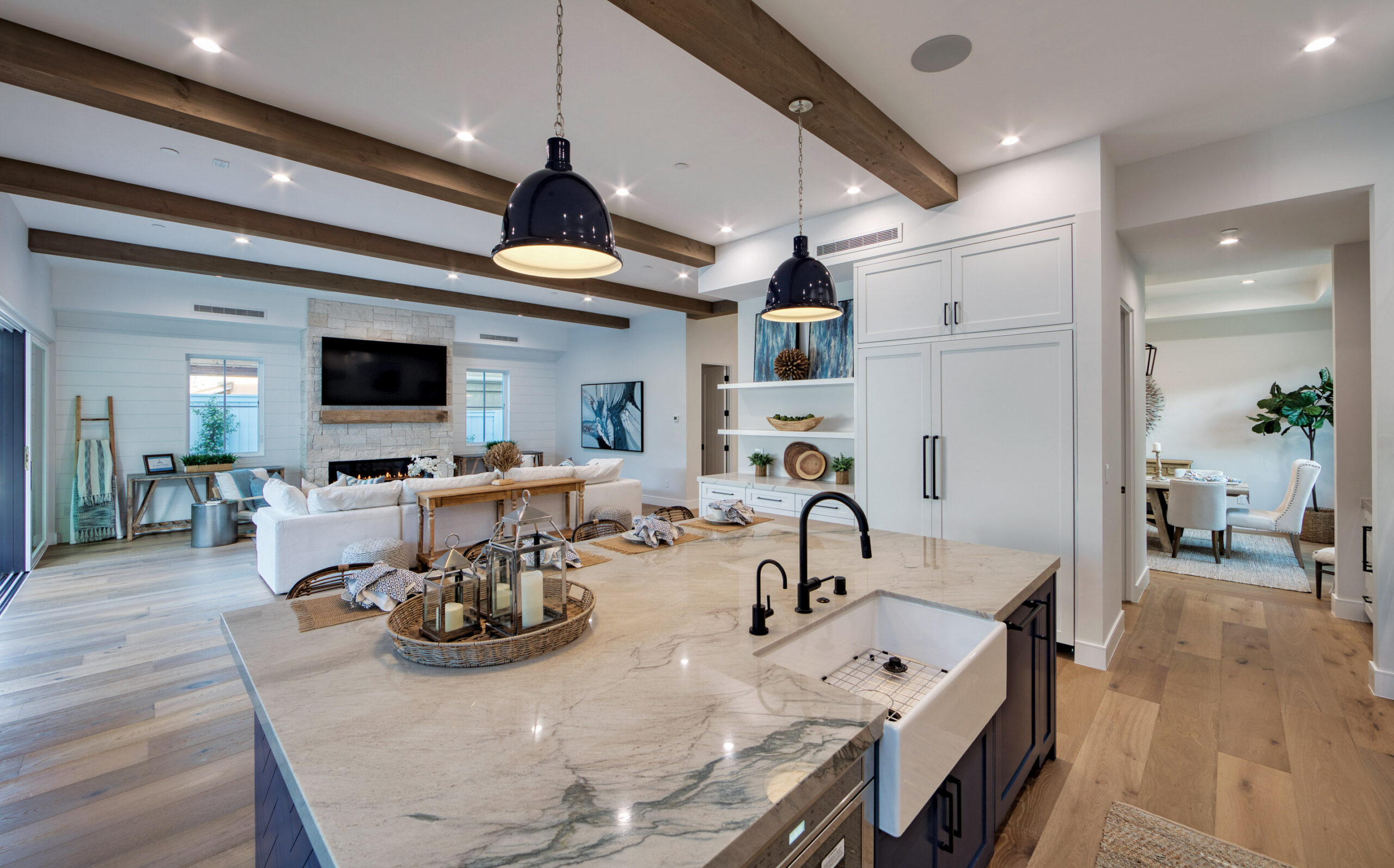 The home has the signposts of crisp, contemporary design—from a white-wall open floorplan to a plentiful window and door system that connects interiors with the exterior. Even technological features are of the moment.
"The builder wanted all the bells and whistles," Ashley Novak points out.
There are solar panels on the roof, and everything from music and lighting to infrared cameras and the security system can be controlled by phone. The design, however, is punctuated by plenty of traditional notes, too—like sand-hued wood floors, exposed-beam ceilings, and horizontal wood panels along the walls.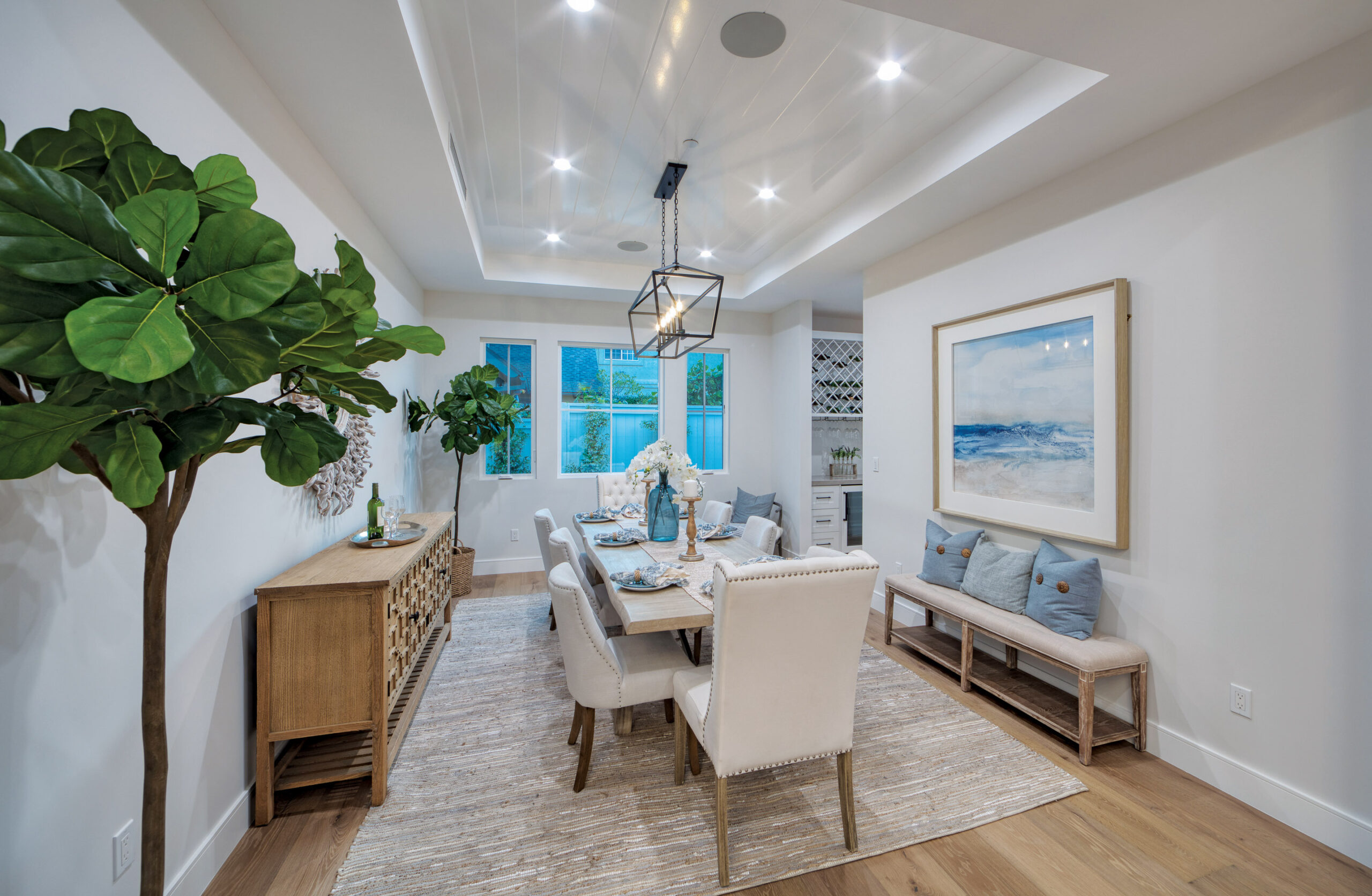 "This home feels very warm and cozy," says Ashley Novak.
In the dining room, white-lacquered tongue and groove planks play against a sophisticated tray ceiling inlaid with glowing lights; while the chic family room is warmed by the fireplace, its mantle clad in earthy Mediterranean Limestone.
This contrast of elegance and domesticity is also on display in the primary bedroom suite, where there are 13-foot vaulted ceilings with exposed box beams, and a glossy, board and batten accent wall. At night you can fall asleep in the glow of flames flickering in the fireplace, and wake to sunlight streaming in from oversized windows. The primary bathroom is a spacious retreat where you can soak in the freestanding tub or relax in the dual shower. All five bedrooms have private bathrooms, and one even has a cozy balcony where you can ponder the rolling green hills of Palos Verdes by day, watch the striking hues of sunset and see the landscape glitter with lights after dark.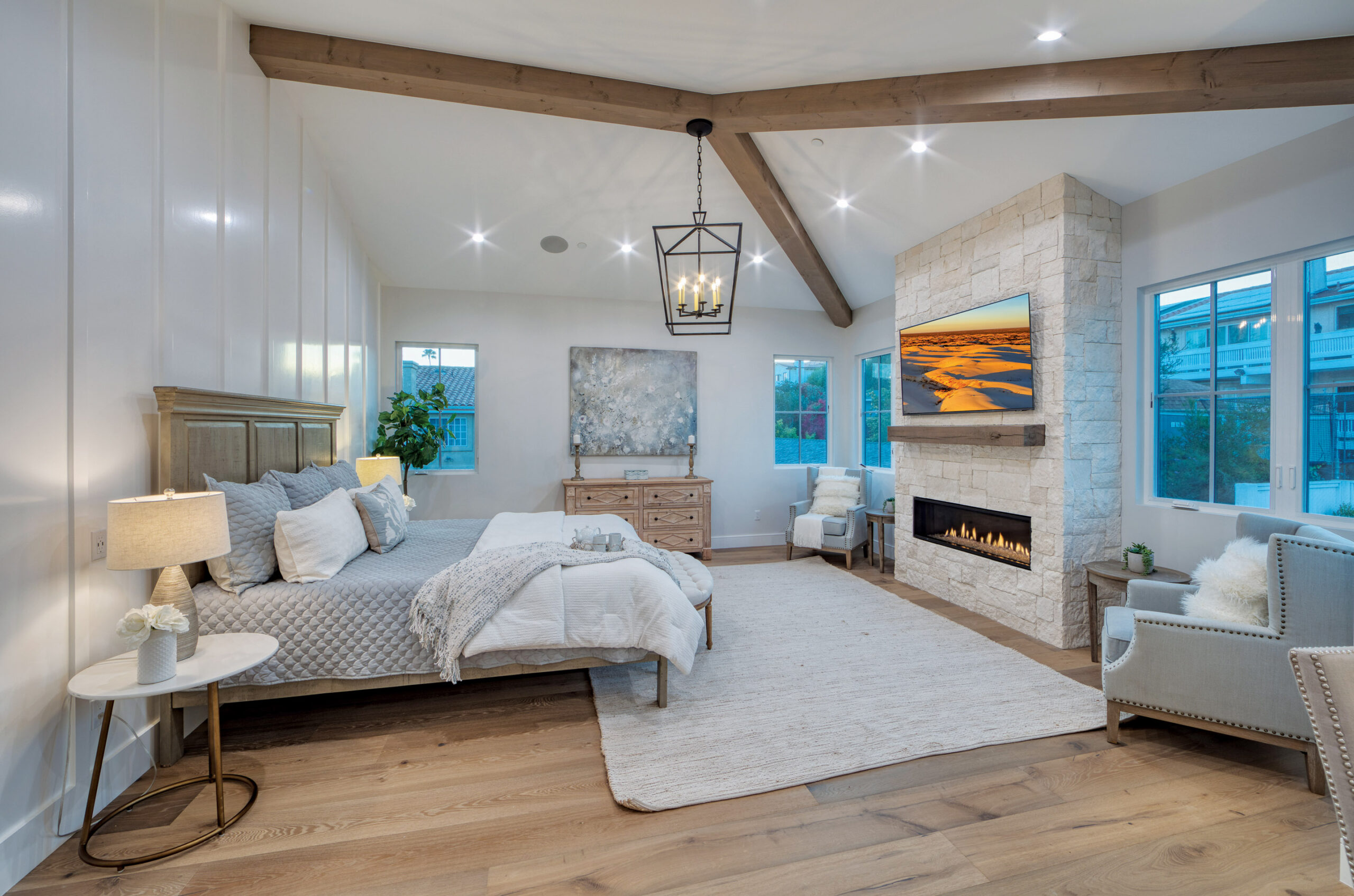 "You're on a hill so you get those great views," says Ashley Novak.
Family-friendly and welcoming, the neighborhood also enjoys easy proximity to both the practical and aesthetic features of the area.
"North Redondo is nice because there's quick access to the freeway," Ashley Novak points out, "and you're very central to anywhere in the South Bay."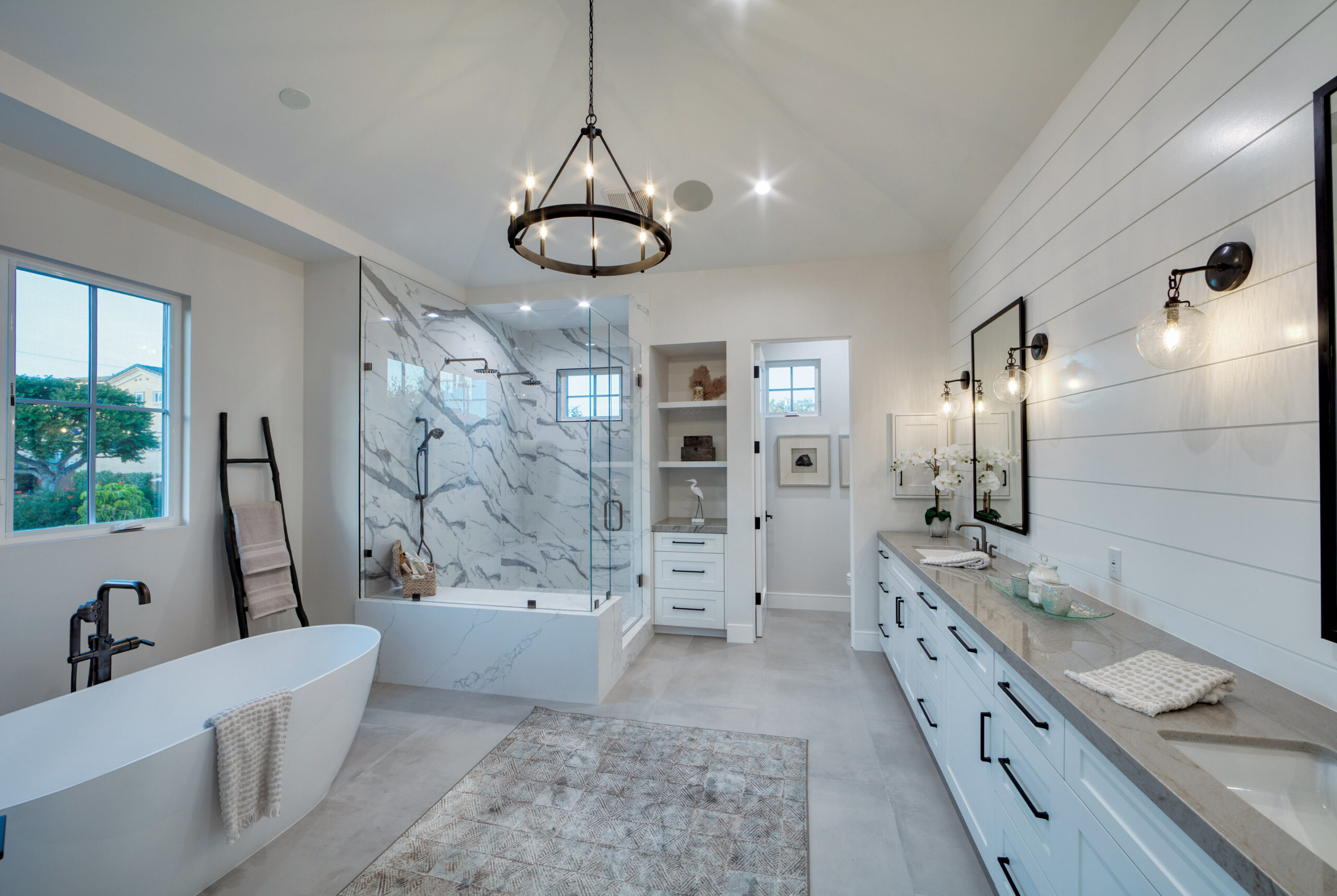 The home is located just two miles from the freeway—and two miles from sea and sand. The beach and Riviera Village are less than 10 minutes away by car. So too is Del Amo Fashion Center, and South Bay Galleria is only a 5-minute drive.
"I've shown the home to two families who live on the street," says Ashley Novak. "They want to upgrade, but they don't want to leave the neighborhood because they just love it here."
Ashley Novak | 424.333.5340 | DRE# 01952045
Jonathan Schultz | 424.324.8537 | DRE# 01997494
At Compass
List Price: $3,799,000 | nsgroupca.com/2317-ralston-lane
Photography by Paul Jonason