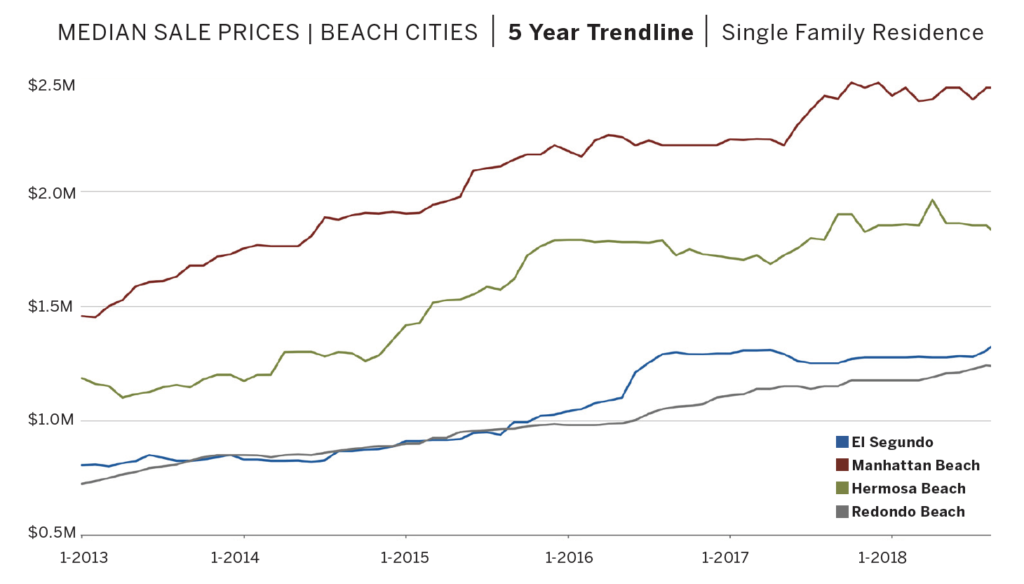 After much debate and discussion, it looks like the real estate market is slowing down. According to CoreLogic's Home Price Index report for August, home appreciation during the month was the slowest in two years.
"The rise in mortgage rates this summer to their highest level in seven years has made it more difficult for potential buyers to afford a home," stated Dr. Frank Nothaft, chief economist for CoreLogic. Dr. Nothaft also said that CoreLogic expects appreciation to slow further in the coming year.
Locally, we've seen plenty of price appreciation, but the real story is the decline in the number of sold properties, down across the board with the exception of El Segundo, which has experienced a 15.79% increase in closed sales this year.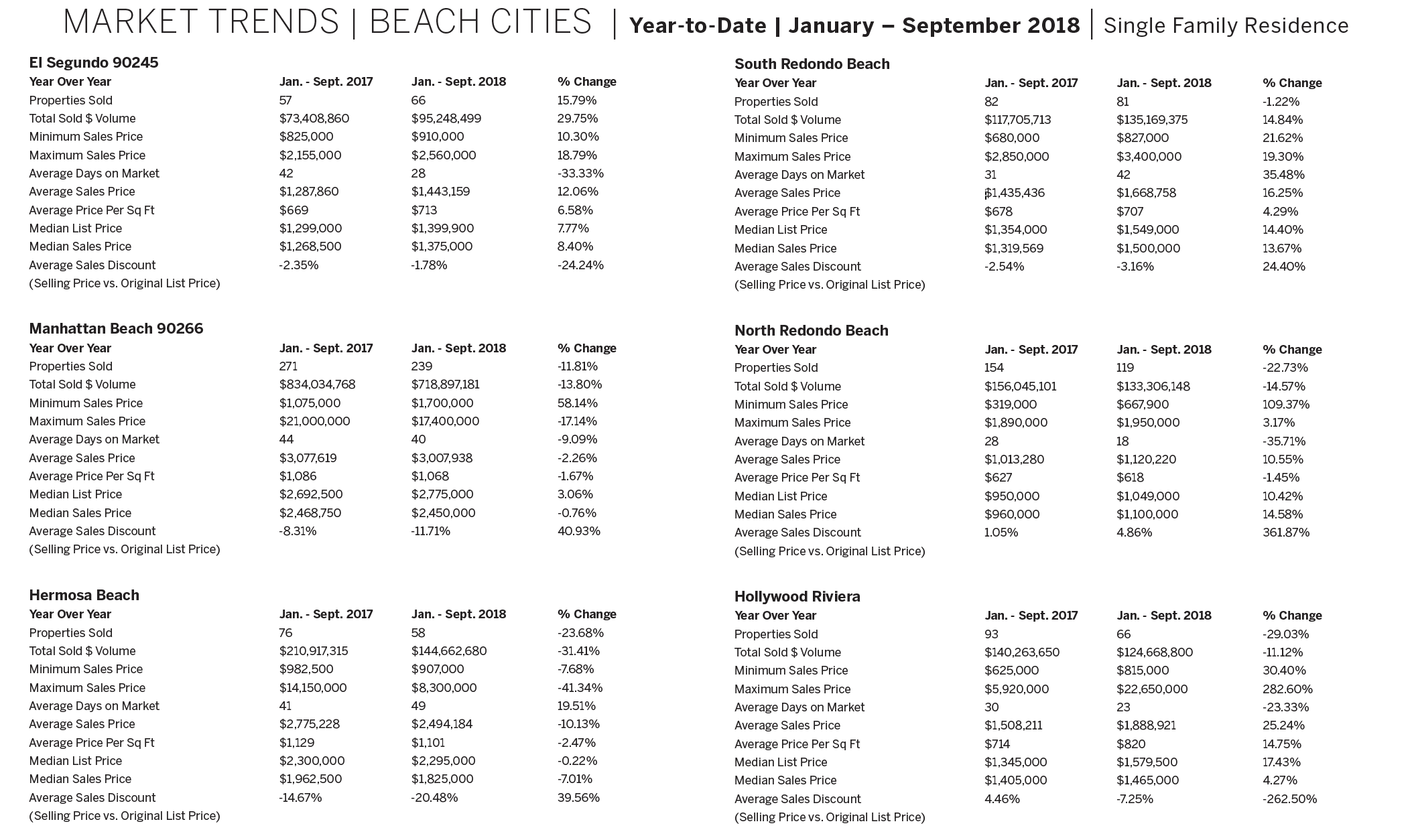 MRMLS single-family residence average sales in El Segundo, Manhattan Beach, Hermosa Beach, South Redondo Beach, North Redondo Beach, and Hollywood Riviera. Information is deemed accurate but not guaranteed.