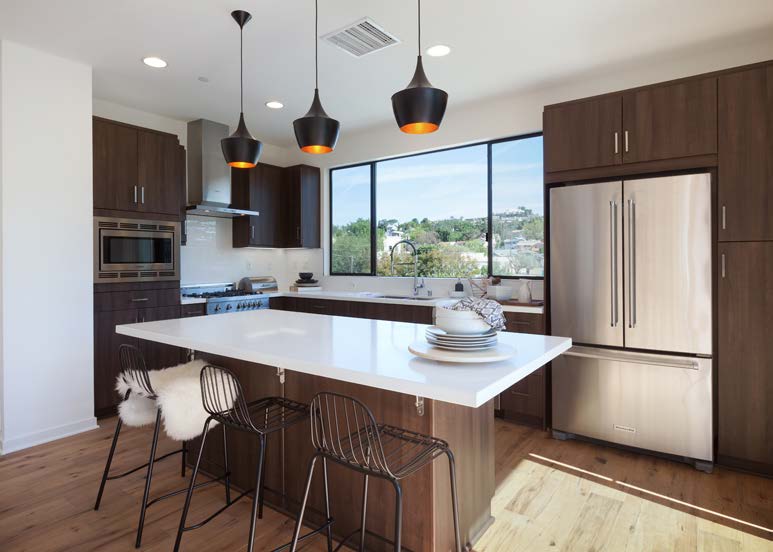 A New Crop of High-end, Small-lot Homes Offers a Modern Take on Living Large
Los Angeles real estate is typically known for its larger-than-life proportions. But with land in limited supply, developers are looking at other ways to offer single-family residences to buyers who can't necessarily afford a sprawling estate.
Enter the small-lot home. Often built on smaller-than-typical pieces of land, and often only inches apart, these homes may be of reduced size, but they pack enough luxury amenities to attract high-end buyers.
Unlike townhomes, small-lot residences have no shared walls, offering a sense of living in a "detached single-family home" without outdoor acreage. At the same time, they provide homeowners with a sense of sanctuary.
Another advantage: the ability to build more homes on less land. This is especially critical in places like Los Angeles, which faces housing density and affordability challenges that will only increase with time.
At COVO (developed by Planet Home Living), 10 small-lot homes recently opened in high-demand Silver Lake, closeness to neighbors is improved by skillful design. Award-winning KTGY Architecture + Planning fashioned the sleek, contemporary homes that are nestled on a quiet residential street, with a sense of spaciousness while maintaining privacy.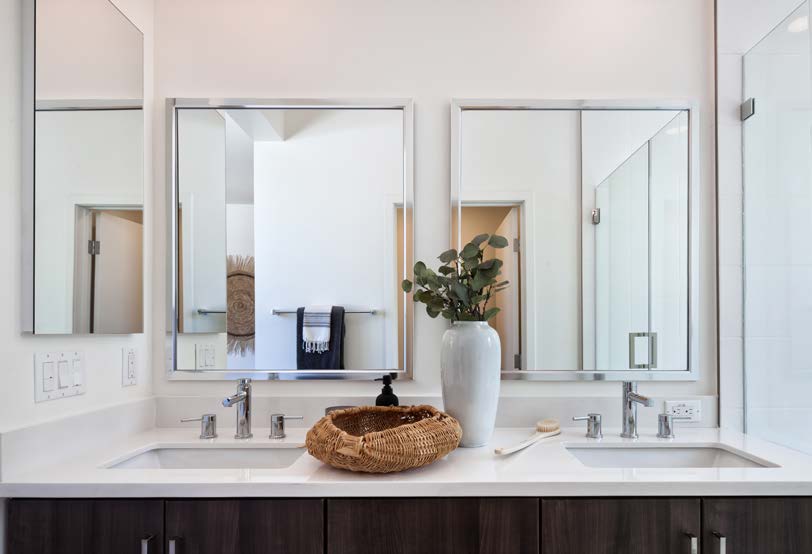 The open-plan concept, strategically placed windows and lots of elevated outdoor elements—rooftop terraces and roomy decks—allow the three-bedroom homes to feel expansive, not constricted to a small footprint. (PlanetHomeLiving.com)
"The 10 homes distinctively maximize their square footage with open kitchen/living spaces and private indoor-outdoor experiences that capture the fantastic views, each in its own way. The whole community fits together like an intriguing puzzle," says KTGY Principal Alan Scales, AIA, who helped to formulate the Small Lot Ordinance with the City of Los Angeles.
To date, KTGY has more than 900 small-lot homes in various stages of construction. COVO joins a host of other recent small-lot developments in Los Angeles, including The Sevens, a collection of seven freestanding homes in the Park Mile area of Hancock Park.
Set amid the area's famed mansions, The Sevens will offer three-story contemporary homes that include three or four bedrooms with rooftop terraces featuring wrap-around city views. Slated to hit the market next month, the homes will range from $1.675-$2 million. (TheSevensLA.com)
There's also Toluca 17, a collection of 17 "slim" homes, which opened earlier this year. The look and feel is decidedly vertical; more like a townhouse without the shared walls.
Meanwhile, architect Jeffrey Eyster's vision of small-lot living is even more dramatically narrow: His small-lot homes in Del Rey divide just 1,800 square feet of living space into four stories of indoor space. Long, skinny windows only heighten the verticality, making them look like mini towers. (Toluca17.com)
So will small-lot homes be the next big thing on the Los Angeles real estate market? If COVO is any example, the answer may be yes. The group of 10 homes, which started at $1,059,000, have already sold out.
Written by Alexandria Abramian | Photography Courtesy of Chang Kyun Photography