Rustic Recipes
Authenticity reigns supreme at Osteria Bigoli, the newest Italian addition to Montana Avenue
Written by Virginia Fay | Photography Courtesy of White Oak Communications
Tucked into a tiny, brick-walled space on Montana Avenue, Osteria Bigoli is a new Italian restaurant helmed by celebrated chef Claudio Marchesan.
Diminutive by design, its size is what piqued Marchesan's interest when he left the iconic E'Angelo in San Francisco and started thinking about migrating south to L.A. "I prefer a little place because the quality of the food is going to come out better," he says. "I wanted to start from scratch."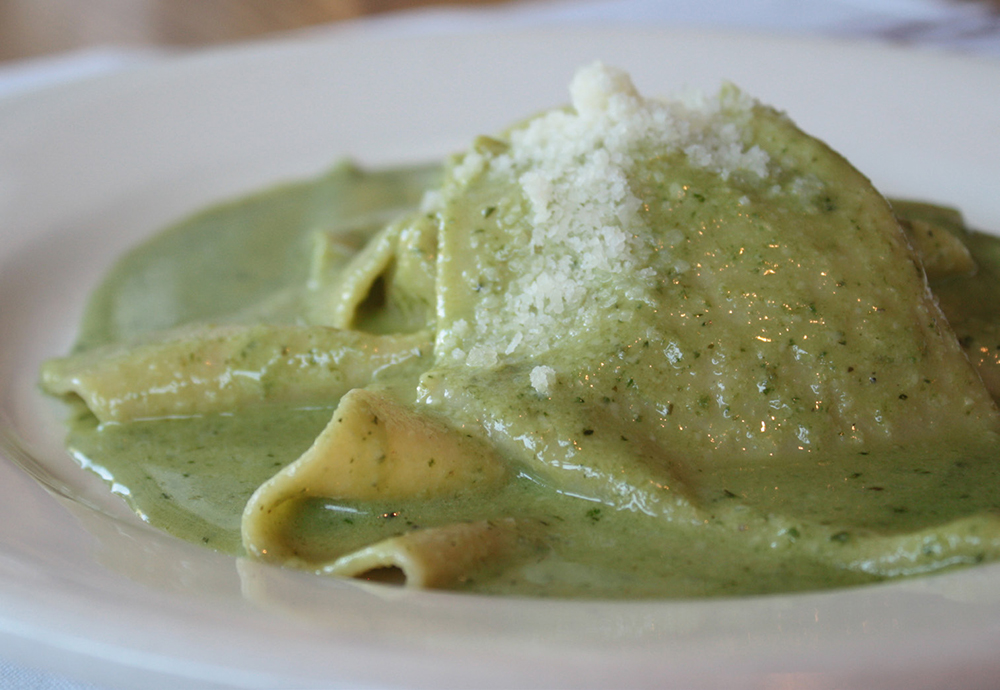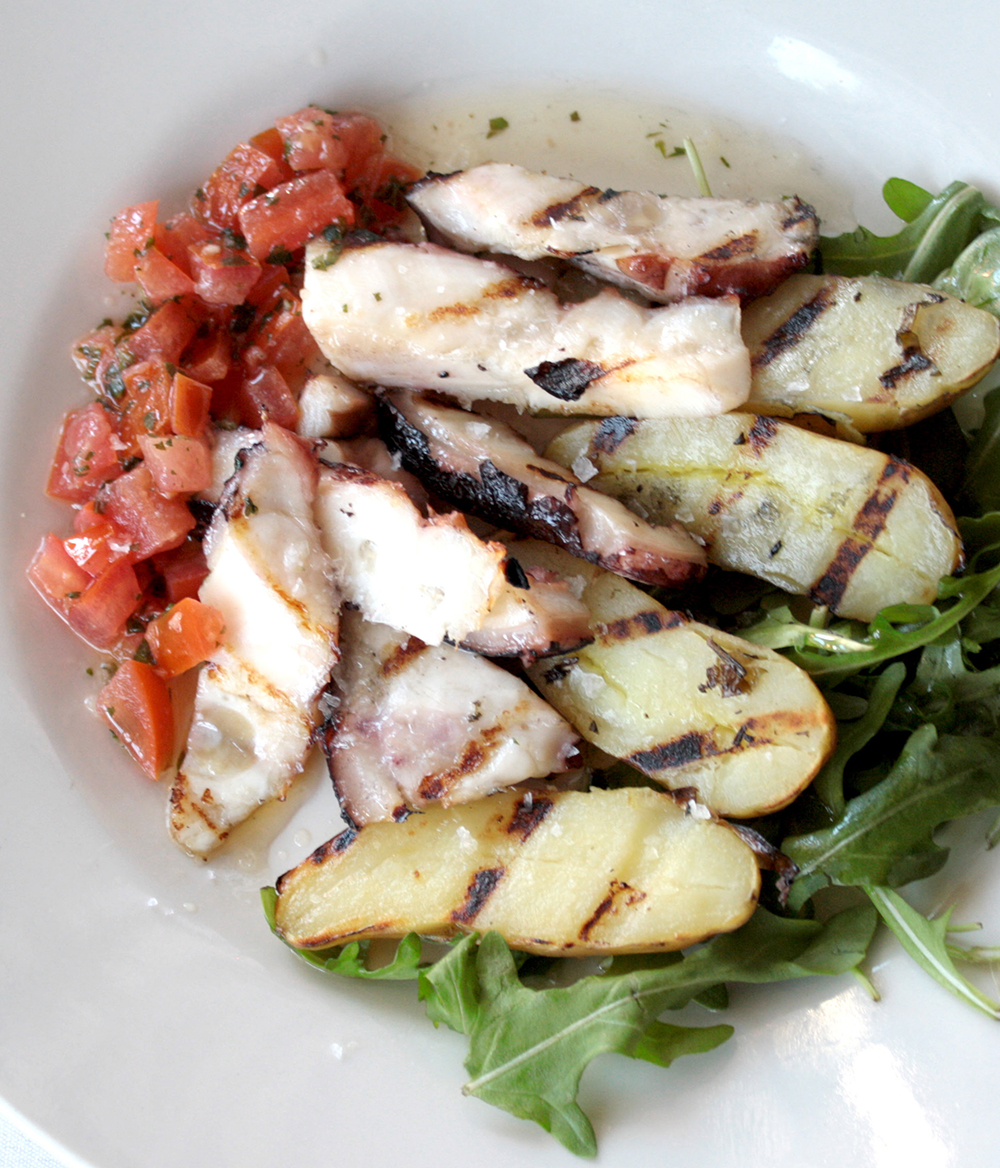 After 30 years in the Bay Area, Marchesan was ready to build his own restaurant—and Santa Monica proved the perfect host for a place where he could abide by a simple philosophy: quality trumps all. Though formally trained in his native northern Italy, Marchesan's childhood upbringing is what most influences Osteria Bigoli's menu.
Born in an apartment above his mother and father's trattoria, he says, "I fell in love with the rustic, with the heritage of Italy: the different regions, the different people, the farmers." Having crafted a menu that turns the simple into the superb, this love is evident in every bite.
To achieve the authenticity he prizes above all else, Marchesan imports many ingredients straight from Italy, including prosciutto from his home region of San Daniele, which he calls the best in the world. When not imported from the Boot, ingredients are still meticulously sourced to be of the highest quality, yielding mouthwatering dishes like trippa alla fiorentina, a traditional tripe dish that ranks among Marchesan's preferred plates, and classic penne alla vodka.
Though he struggles to pick his favorite dish from the menu's many delectable selections—"that's like asking a musician which song he likes the best," he protests—Marchesan can't help but be drawn to the hearty bigoli pasta for which the restaurant is named. "I like big spaghetti that satisfies," he says. "The doughy, al dente [pasta] is the best." As such, he serves this pasta with a variety of sauces, depending on his mood—one week, it might be in a white boar sauce, the next, a tomato sauce with roasted garlic dissolved within.
Whether sampling the rigatoni carbonara or the vongole—clams served with ink pasta, another specialty of Marchesan's home region—you're likely to find yourself dazed when you emerge from the cozy cocoon of Osteria Bigoli to discover you haven't been transported to Italy, but have found its best cuisine right in Santa Monica.
OSTERIA BIGOLI
714 MONTANA AVENUE, SANTA MONICA, CA 90403
310.395.6619 | BIGOLIOSTERIA.COM
Related Post
A food truck with royal roots rolls into Los Angeles with fresh handmade pasta Written by Joclene Davey | Photography Court...
A purveyor of fine cheese parlays his passion into a new shop Written by Joclene Davey | Photographs: Tom Cocking Courtesy ...
Captain Kidd's keeps its decades-long reputation for the freshest seafood in town, served in a down-home harbor atmosphere Written by Cons...