Of the natural world, modern architecture genius Frank Lloyd Wright said: "Study nature, love nature, stay close to nature. It will never fail you." This certainly worked out for the architect of Fallingwater, which arguably is the greatest physical expression of the idea, though far from the only one.
In the sumptuous new tome from Rizzoli, Houses by the Shore: At Home with the Water—River, Lake, Sea, by Oscar Riera Ojeda and Byron Hawes, there are 35, all of which the Wright way take shapes in striking architecture that draws its power—and poetry—from a natural context.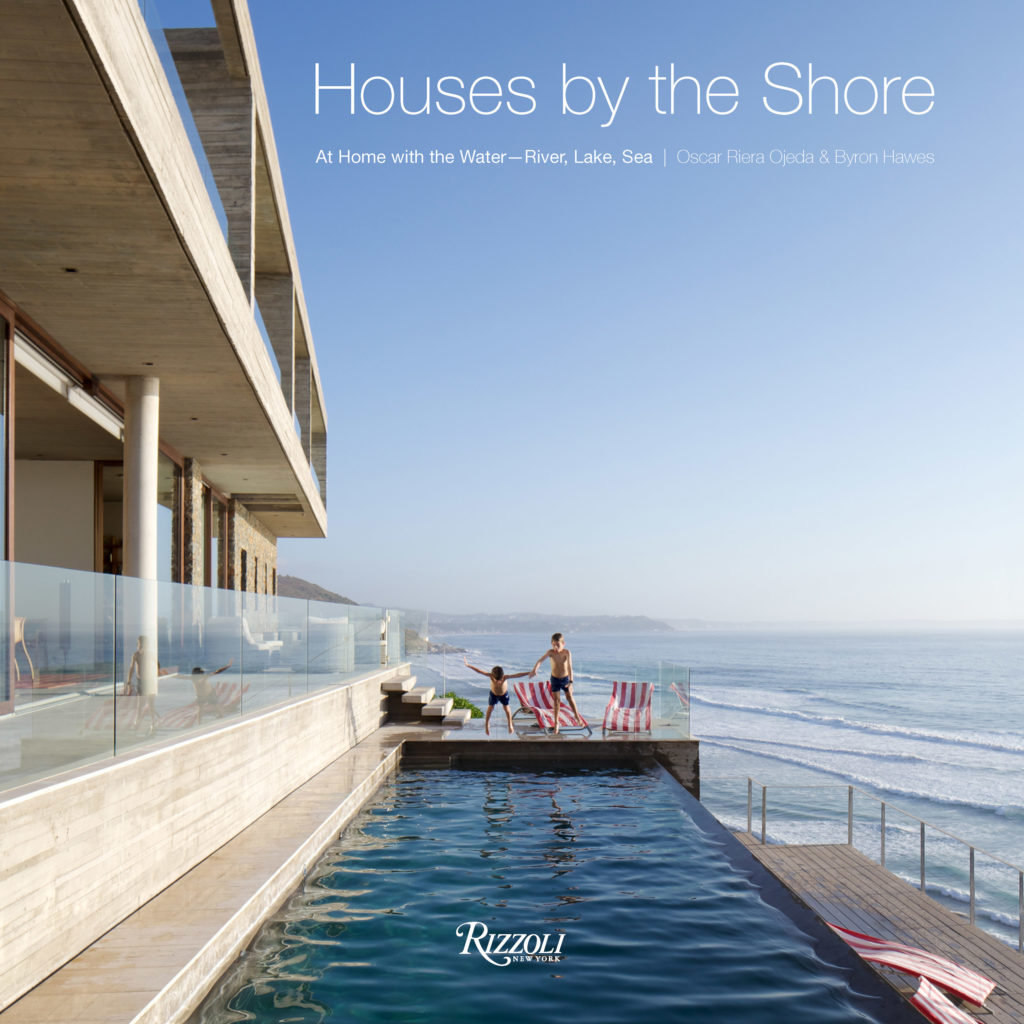 It is an astoundingly beautiful world we inhabit and the inhabitations in Houses by the Shore equally so. Each recently completed residence is an architectural strategy conceived to respond to the environment that overlooks an exquisite watery expanse.
Differing in cultural and geographic inspirations—architectural examples hail from every continent (of the many in North America, four are in California alone)—all homes feature a clear organic chemistry—of site, style, and surround—and stupendous views.
"There are few universal truths in a world way too big for a singularity of ideals and ideas," according to Hawes' introduction to Houses by the Shore.
"Few common goals or pursuits that transcend age and sex; geography and religion. Health and happiness. The ability to protect and nurture one's loved ones. And maybe, just maybe, a little slice of paradise to one day call home." Paradise is a good point.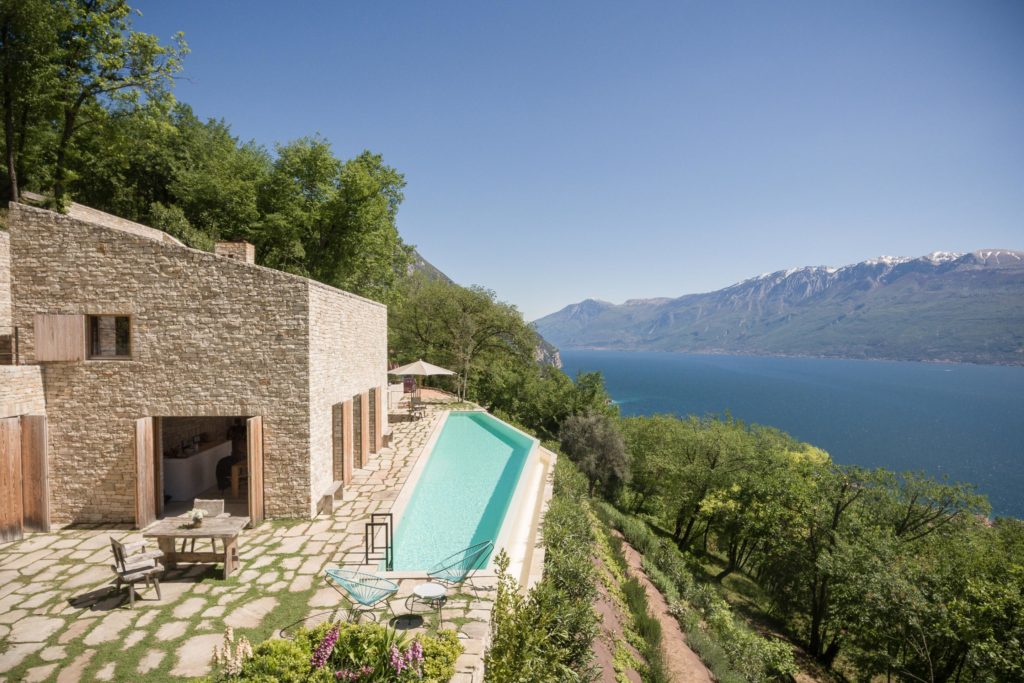 Although many of us reside in spaces we consider to be this very thing, Houses by the Shore argues for aspiring to more—either expanding a notion of what this space might be or creating something completely new.
Case in point: Private Holiday House, a waterfront pied-à-terre in Gargnano, Italy, where Titus Bernhard Architeken melded Old World style with high-concept design.
A structure conceived as one that has risen from the ashes, as described in the book, the home derives its character from warm, rustic materials and exploits tremendous physical space and a monumental view of Lake Garda for a contemporary take on classic Italian design.
In Cachagua, Chile, architect Cristian Hrdalo ensconced a handmade concrete form in natural wood to create a home in dramatic contrast to its steep hillside site. Featuring a rich interplay of indoor and outdoor living spaces and an ocean-facing orientation, the pool is a particular highlight of the home.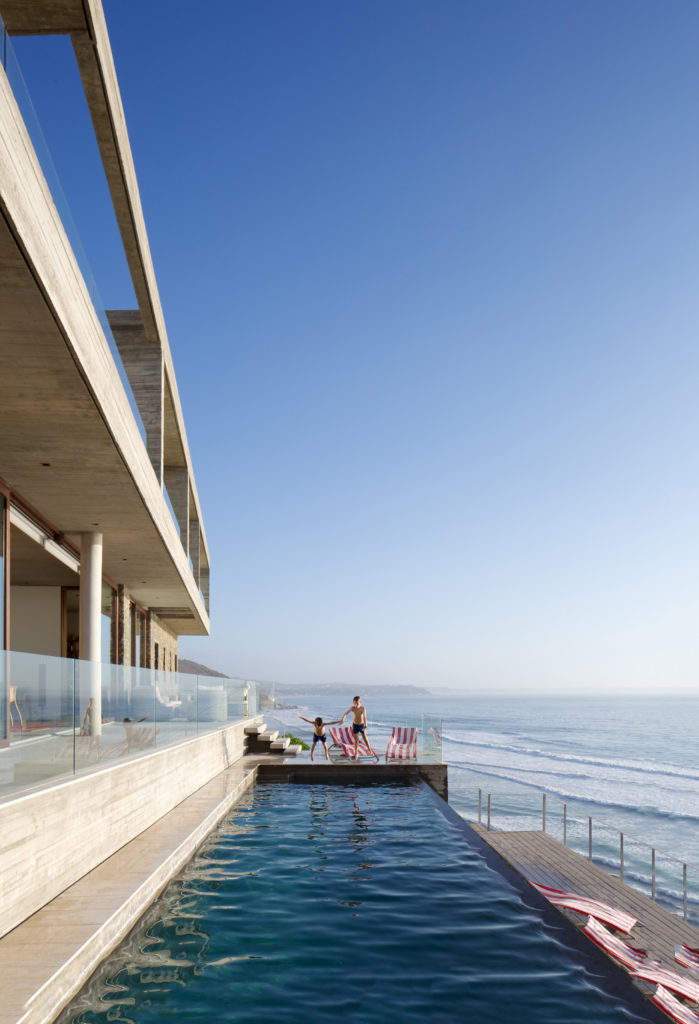 Positioned down a part-grade from the house's floor level, the pool offers unobstructed views of the sea and the beach for an opposing but complementary visual appeal. Floating above, a deck allows for observation of varying outlooks with water the common denominator.
And in New York, Field House by Stelle Lomont Rouhani Architects is exposed to the ocean and a pond. Set between them, the home is both shelter and an extension of the exterior vicinity.
Conceptualized to consider wind and flooding, the home also features a pool, but takes most advantage of its relationship to the outdoor world when following the main space out to the ocean just ahead.
As these and all other examples in the book show, modern waterfront living is a beautifully minimalist idea, but one often more complex than meets the eye. rizzoliusa.com
PHOTOGRAPHS: COURTESY OF © HOUSES BY THE SHORE BY OSCAR RIERA OJEDA AND BYRON HAWES, RIZZOLI NEW YORK, 2018