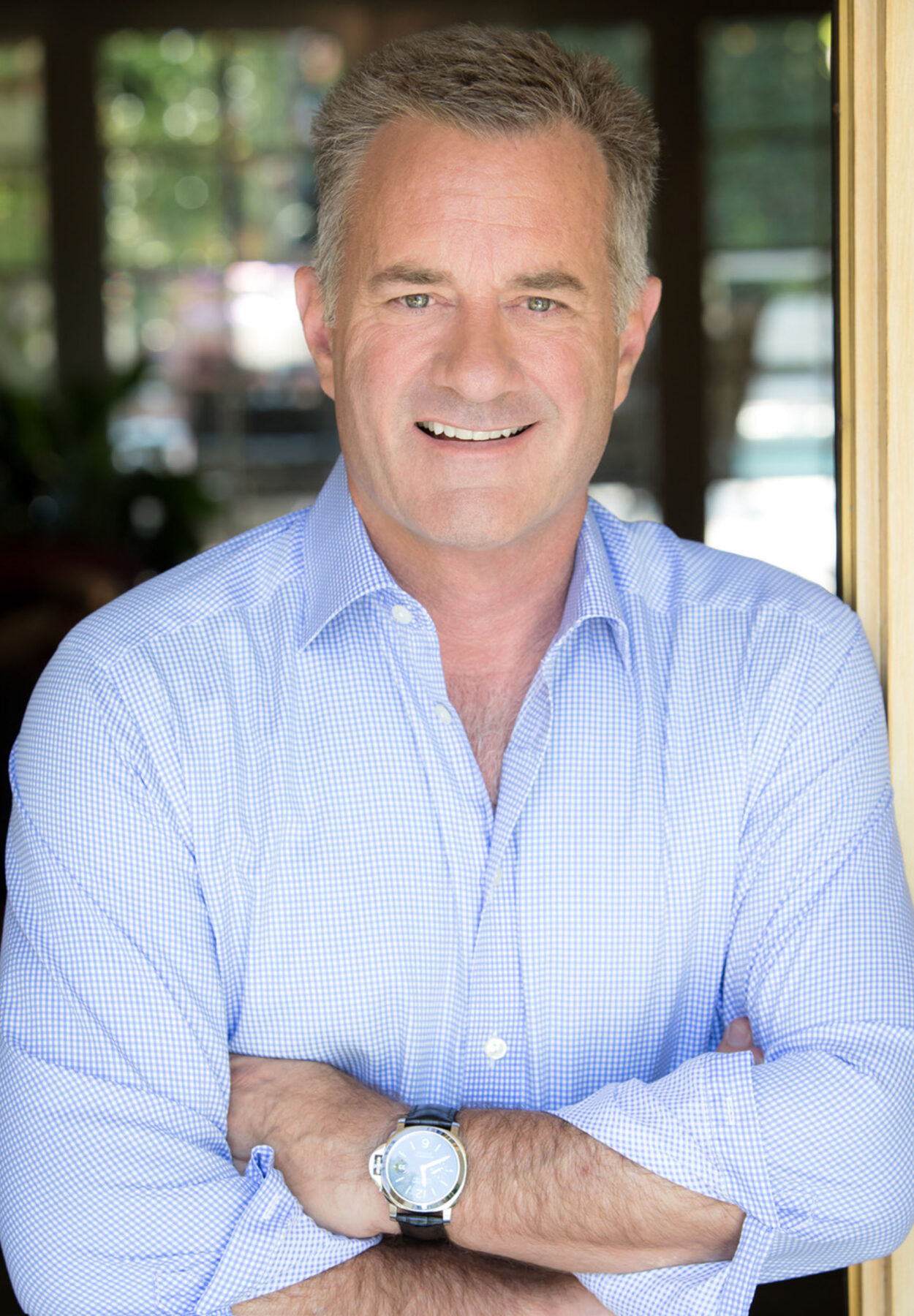 Hugh Evans III from Partners Trust to Pacific Union International & the Nation's Fifth-Largest Brokerage by Sales Volume
In 2009, Hugh Evans III teamed up with four partners to form Partners Trust.
The group—Evans, Richard Stearns, Nick Segal, F. Ron Smith and David Findley—was looking to create an alternative to the existing agency model, where agents worked independently under a company banner.
"We wanted to create a new culture that was more of a team," says Evans.
"We realized that the group together could probably do more business than a bunch of agents competing with each other."
---
By the Numbers
Evans has over $2.5 billion in career sales
Listed
He's listed among the most recent of Hollywood's Top 25 Real Estate Agents (Hollywood Reporter) and Showbiz Real Estate Elite (Variety)
On Record
Evans set the price-per-square-foot record in Pacific Palisades with the $14 million sale of a six-bedroom California Modernist home at 748 Amalfi Drive
---
THE QUICKEST WAY TO GET SOMEBODY'S TRUST IS TO TELL THEM WHY THEY SHOULDN'T BUY SOMETHING. IF I DON'T BELIEVE IN IT AND I THINK THERE'S A PROBLEM WITH IT, I'M GOING TO TELL THEM.
They invited others aboard who shared this idea and, nearly 10 years and about 250 agents later, Partners Trust merged with Pacific Union International, which is currently the nation's fifth largest brokerage by sales volume.
But it was many years earlier that Evans' journey in real estate began, hammer in hand. After attending college in Colorado, the Santa Monica native worked as a general laborer in construction.
"I was doing grunt work," he says. "I was the guy who runs around doing stuff that nobody else wants to do. It was fun. I really enjoyed that time."
It wasn't just after-work beers with the crew that was responsible for this fondness, but the interest in building it inspired, which would become central to Evans' well-rounded real estate repertoire.
Agent, mortgage broker and developer. Agency founder.
"It gives me a lot of confidence knowing how to talk to clients from the beginning to the end of the transaction," he explains.
"I can discuss the finance side. I can talk about the construction of the property. I can talk about it from an investment standpoint—I understand the value and emotion they are going through investing a tremendous amount of their own money, because I've been there myself."
It's this acumen, crossed with Evans' approachable, consultative nature that has earned the trust of a stable of particularly well-heeled clientele.
"The quickest way to get somebody's trust is to tell them why they shouldn't buy something," he advises. "If I don't believe in it and I think there's a problem with it, I'm going to tell them."
Partners' merge with Pacific Union was a victory for Evans and his team—"What we set out to do, we did," he says—and the group is, as entrepreneurs are, busy creating new things. Co-founder Richard Stearns, for instance, recently profiled in this column (August 3, 2018 issue), has started Stearns + Partners, a next-gen real estate team at Pacific Union.
We wanted to create a new culture that was more of a team
In addition to selling homes, Evans is also returning to a former and not forgotten love.
"I'm back into building again," he says, with a happy kick in his placid, warm voice. It's a pursuit he and his business partner Chris Liebes engaged in for many years, creating standout architectural homes on epic sites in Brentwood and Pacific Palisades.
"We're taking that model and starting again." For Evans, the payoff is the process of building something exquisite and unique, then, similar to his work as a real estate agent, connecting it with its rightful owner. "It's so satisfying to see someone who gets it," the agent says of the match-making moment.
"They know it. It takes them five seconds." It's also not uncommon for him to bump into someone whose home he built 20 years ago, and find out that they've never moved, so right was the place.
He teases a specific project that he promises "is going to be amazing," before pulling back: "But we'll just leave that there."