Raising the Steaks
BOA gives a classic concept an au courant twist
Written by Constance Dunn | Photography Courtesy of Boa Steakhouse
It was the early 2000s, and the vision of the classic steakhouse, with its leather booths, scotch and sirloin, was due for an update. Innovative Dining Group, creators of Sushi Roku, Katana and other of-the-moment eateries, was up to the task.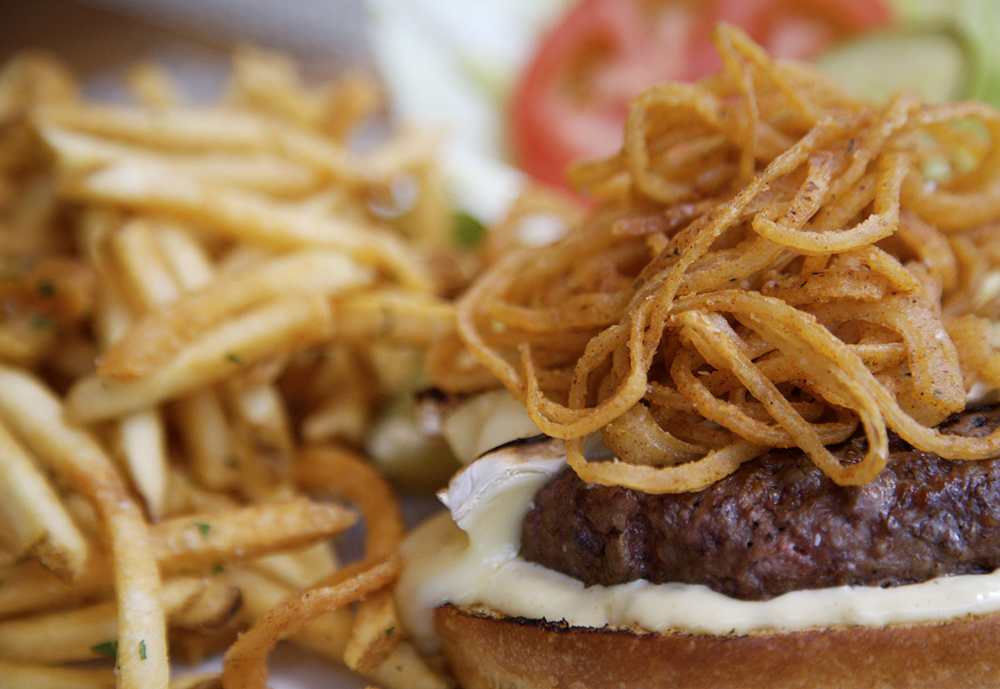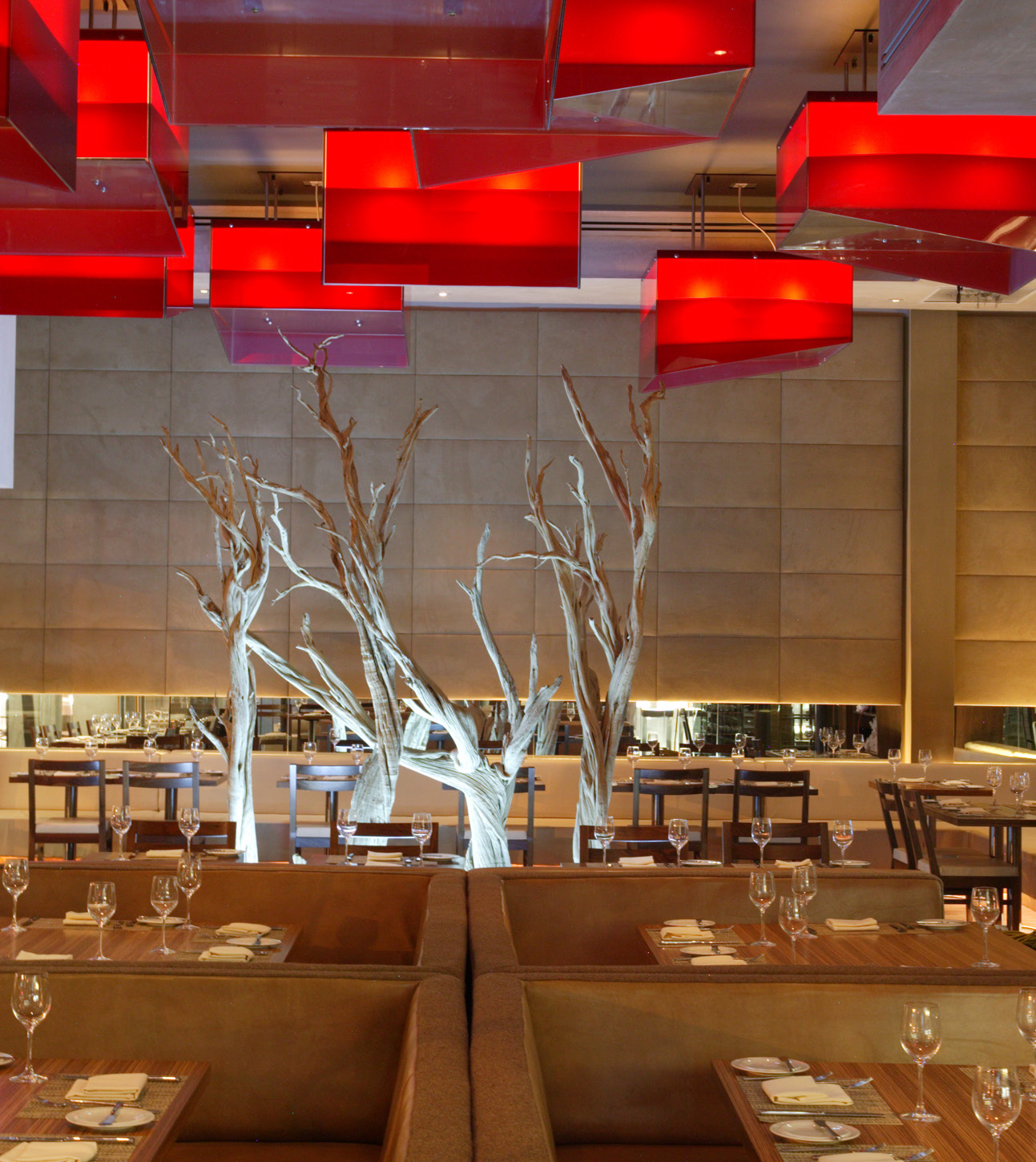 Borrowing from its design and nightclub roots, IDG created BOA Steakhouse, mixing low-key glitz with minimalism on the design side, and populating the menu with selections like organic beef and American Wagyu, plus a prodigious wine list. They launched BOA first on Sunset Boulevard in West Hollywood, then in Santa Monica and, most recently, in Abu Dhabi. BOA's Santa Monica location remains a great draw for those seeking glamour and top-quality steak, but feel like staying close to the coast.
Situated on the palm tree and sunset corner of Santa Monica Boulevard and Ocean Avenue, BOA continues to evolve under Executive Chef Michael Neflas with more seasonality (current sides include wood-smoked baby yams, corn with chipotle-lime sauce, and local farmers' market vegetables), and an innovative list of rubs and sauces, from black truffle butter and bacon jam to the more traditional béarnaise and peppercorn. "Our peppercorn is one of my favorites," says Neflas, who joined BOA in 2014 after time at Twin Palms in Pasadena and Drago Centro in DTLA. "It's a very classic au poivre-style sauce."
Then there's the steak. "We're very classic," says Neflas of the beef lineup. "All of our steaks are 21-day aged." An exception is the New York Strip, aged for 40 days. "So there's a lot of flavor already built into the steaks." Meaning one can eschew the sauces and rubs, or decide after taking a bite or two. Menu innovation comes with listing new variations, from an organic petite filet to what Neflas calls "large format steaks," including a popular 32-ounce Tomahawk meant for sharing. "I jokingly tell people that at BOA Steakhouse we don't do anything small."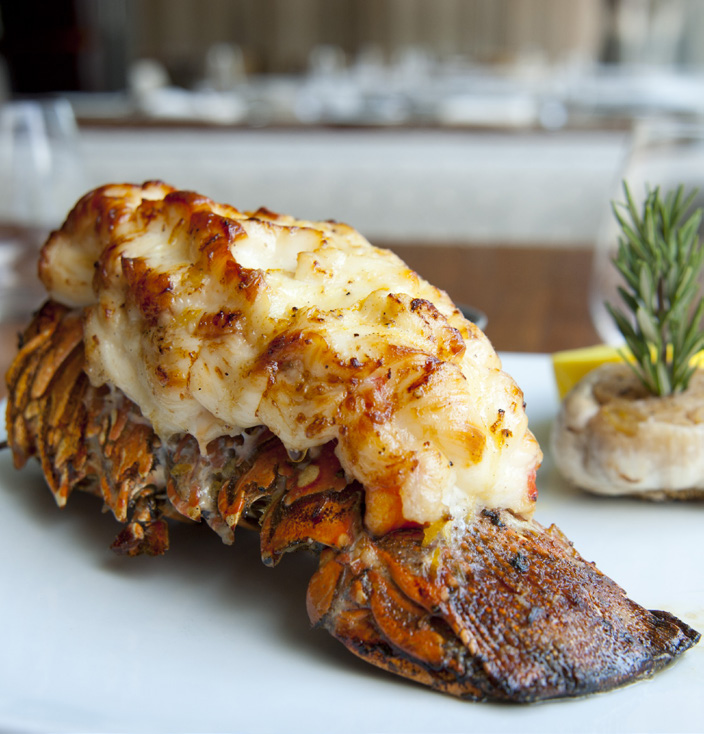 BOA menu staples include the Caesar Salad, which is prepared tableside, and newer entrées like the thyme-smoked beef carpaccio appetizer with truffle aioli, served decorously underneath a smoky dome lid. Note: If you're not up for red meat, seafood is plentiful on BOA's menu, from classics like whole Maine lobster, Alaskan King Crab and Skuna Bay salmon to specialties like the Seafood Platter Balboa—a two-tiered, iced display of oysters, crab legs and other catches of the day.
For dessert, the house s'mores are a hit, though BOA has updated the traditional recipe. Served as a slice of chocolate cake along with toasted marshmallows, graham crackers and chocolate ice cream, the restaurant's variation even includes a dietary nod to the times. "It's 100-percent gluten-free," says Neflas.
BOA Santa Monica also serves lunch during the week and has a small bar and lounge area with a weekday happy hour from 5-7 p.m. If you're looking for a more expansive bar scene, BOA's Sunset location has a dedicated lounge called The Club Room.
---
BOA STEAKHOUSE | 101 SANTA MONICA BLVD SANTA MONICA, CA 90401 |
310.899.4466 | INNOVATIVEDINING.COM
Related Post
A food truck with royal roots rolls into Los Angeles with fresh handmade pasta Written by Joclene Davey | Photography Court...
A purveyor of fine cheese parlays his passion into a new shop Written by Joclene Davey | Photographs: Tom Cocking Courtesy ...
Captain Kidd's keeps its decades-long reputation for the freshest seafood in town, served in a down-home harbor atmosphere Written by Cons...