Crowning Touches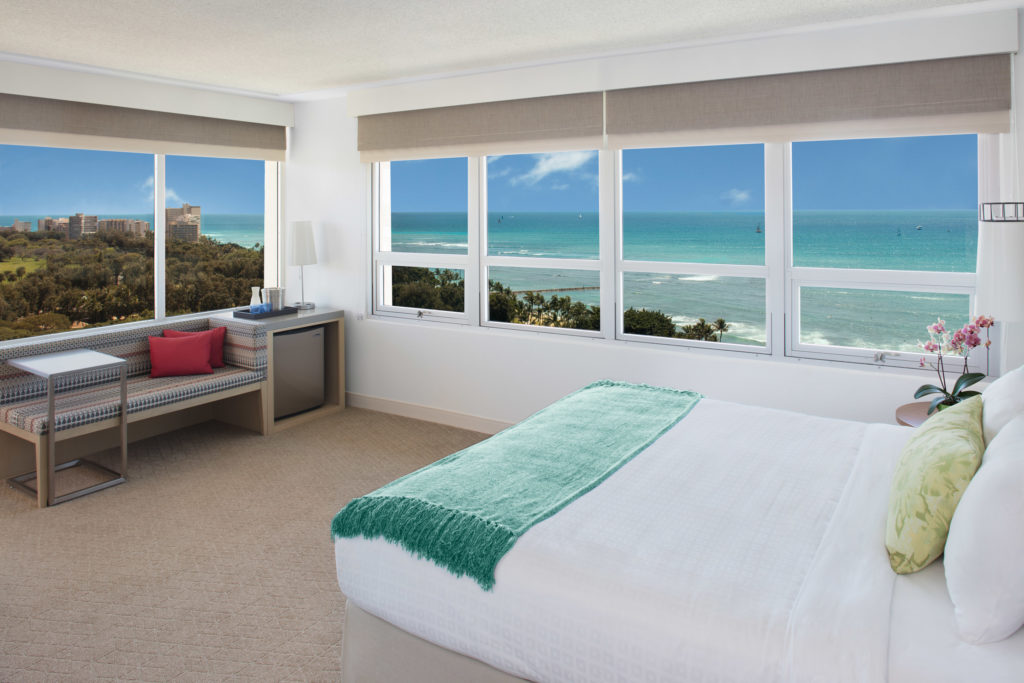 The Queen Kapiolani Hotel near Diamond Head has unveiled the results of its $35 million transformation. Expect an homage to Old Waikiki, complete with hallways filled with vintage and Hawaiiana prints from the Mid-century modern era; a trio of large, original art murals gracing the property's ground level; and a second-floor gallery offering a visual journey of Hawaii through the decades via classic art, period pieces and modern installations.
Among the other updates at the 19-story getaway: 315 updated guestrooms featuring coastal color palettes, modern amenities, large new windows, vintage art murals created by local artists and individual lanais. "We are thrilled to restore the Queen Kapiolani Hotel to its former glory," says Jeff Perkins, the hotel's general manager, "and to share this authentic Waikiki experience with new and repeat guests." Rates start at $126 per night. queenkapiolani.com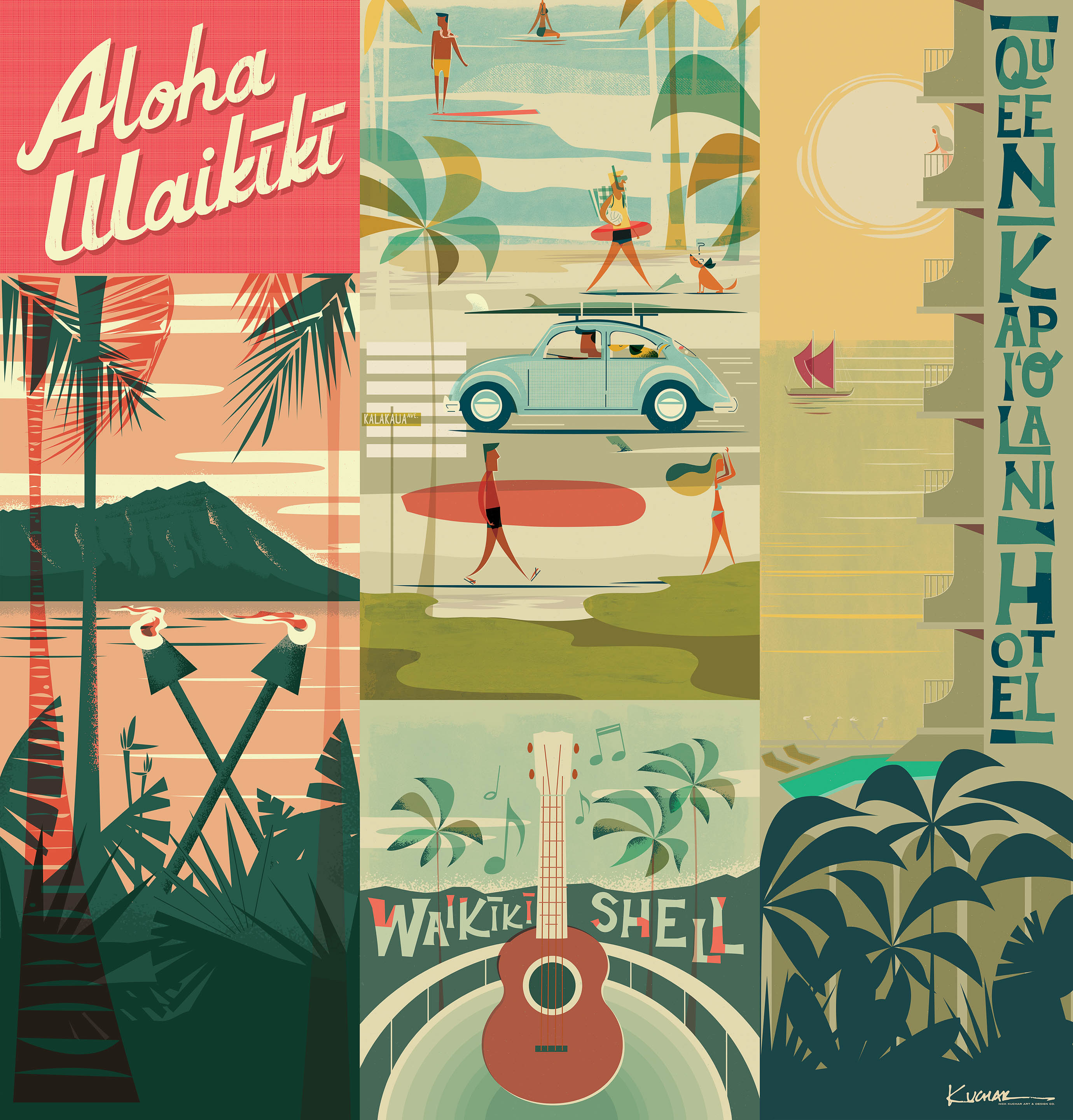 QUEEN KAPIOLANI HOTEL
150 Kapahulu Ave.
Honolulu, HI 96815
808.922.1941
A portrait of day-to-day life in Waikiki by artist Nick Kuchar; Kapiolani Park; a newly renovated guestroom.
---
Exclusive  Hideaway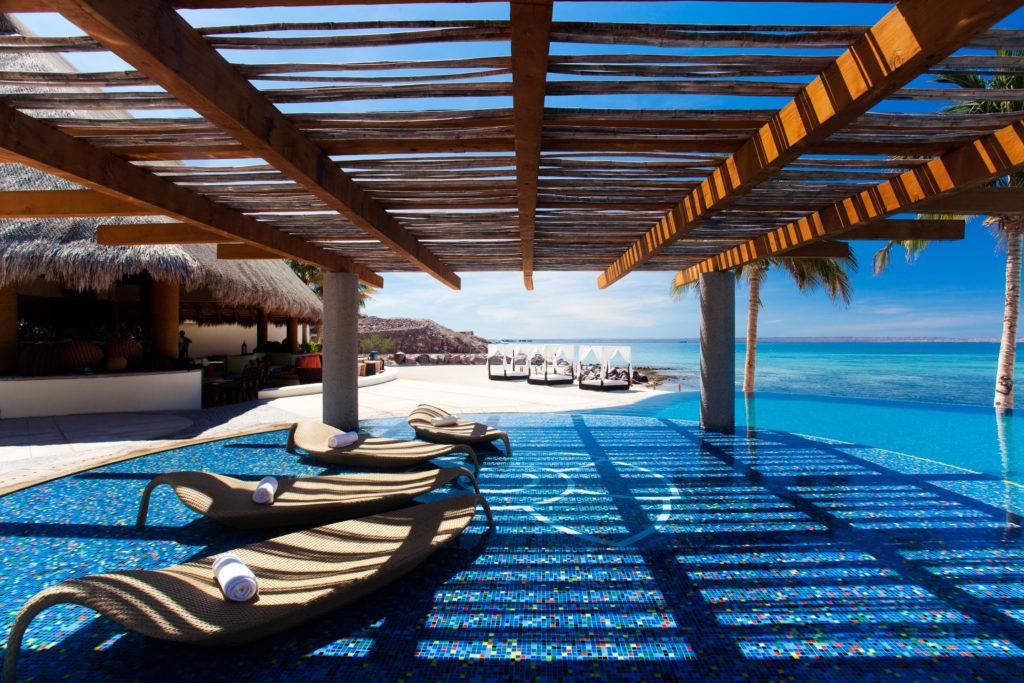 When developer Antonio M. Dávila first discovered the Puerta Cortés area of Baja California Sur several years ago, he was mesmerized by its beauty, spectacular scenery and extraordinary amenities. Fast-forward to today, and the president of the Mexican-based asset-management firm Ascendancy is the new owner of the rebranded Puerta Cortés resort and residential destination (formerly the CostaBaja Resort & Spa).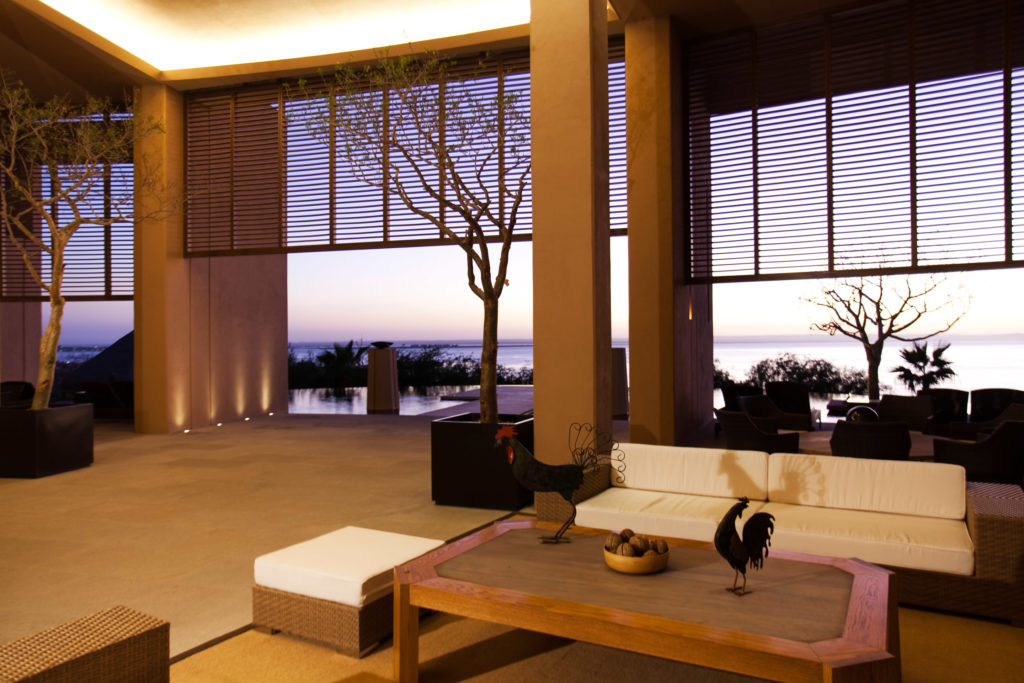 His first order of business: a $5 million revamp, including updates to the property's Blue Cortés Beach Club; boutique collection of hillside and oceanfront residences; and 18-hole Gary Player-designed links. Plans also call for more fine-dining restaurants. "Part of what makes Puerta Cortés so extraordinary is our authenticity and community feel," says Dávila. "We're perfectly positioned as the gateway to the Sea of Cortez, and in addition to our beautiful residences, we offer owners an unparalleled lifestyle with direct access to a world-class marina and the only Gary Player Signature golf course in Mexico." puertacortes.com 
PUERTA CORTÉS MAR DE CORTÉS
866.409.9940
An oceanfront communal area;
viewpoint from Puerta Cortes and the property's Beach Club.
PHOTOGRAPHS: (TOP) COURTESY OF QUEEN KAPIOLANI HOTEL AND PUERTA CORTÉS