A Mexican Colonial casa for a legendary Hollywood couple is lavishly recast as a boutique hotel in a cobblestoned quarter of Puerto Vallarta
Written by Jenn Thornton | Photography Courtesy of Casa Kimberly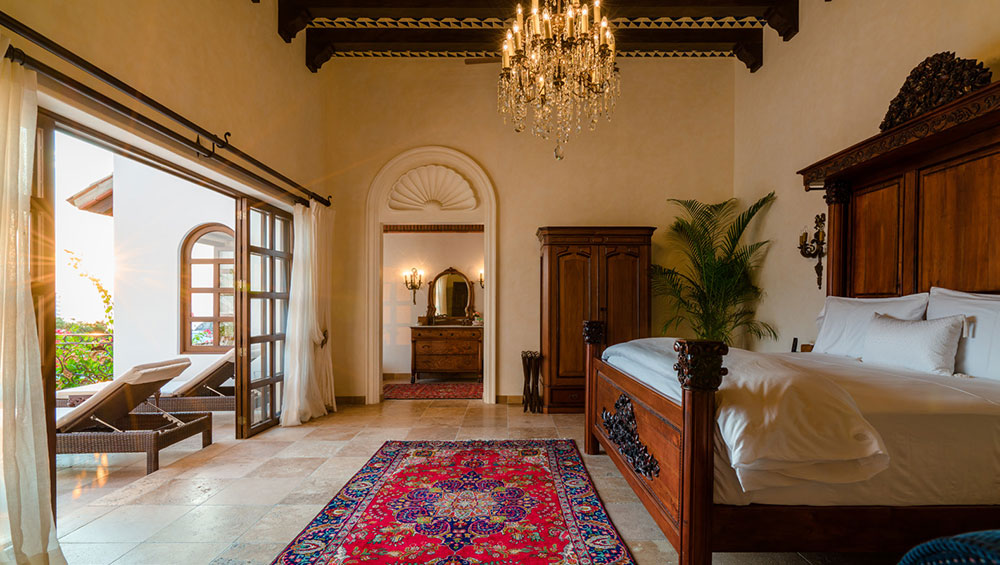 If the walls of Casa Kimberly could talk, the question isn't what they would say, but how much and how loud. Especially when considering the tempestuous relationship of onetime inhabitants Richard Burton and Elizabeth Taylor, whose torrid love affair that started on the set of Cleopatra in Rome incited international interest (and prompt admonishment from the Pope). So furiously documented was their dalliance that the couple sought refuge far from the prying eyes of the paparazzi, and found it in the still sleepy town of Puerto Vallarta.
LEGENDS IN TIME
Set above Banderas Bay, with the Sierra Madre Mountains looming in the background, Casa Kimberly was the place to keep a public love private. But, outraged at the idea of an unmarried couple living together, local nuns protested. So, "Richard went to the priest and asked what he could do for the church," explains Janice Chatterton, the current owner of Casa Kimberly, now a boutique luxury hotel. First, he purchased Burton House across the street and built the puente del amor (or "bridge of love") connecting it with Casa Kimberly. This provided the appearance of the couple living separately and bestowed Burton with an escape route after a row with Taylor, who would "lock the iron gate at the end of the bridge so he would be unable to cross back over," states Chatterton. Burton also bought a large piece of property to build a new school.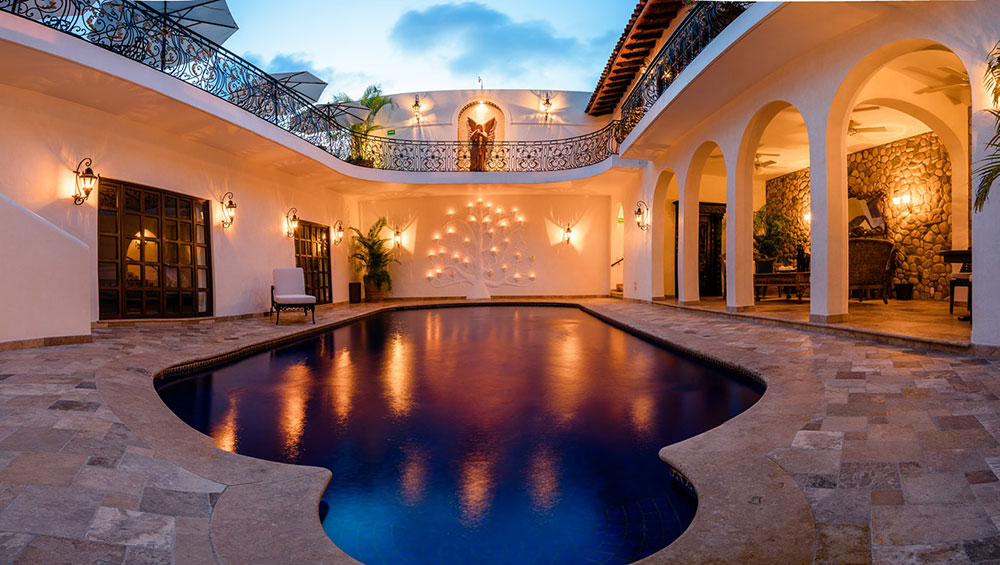 What was once a love nest for Burton and Taylor became a labor of love for Chatteron, who spent five years renovating Casa Kimberly, its every aspect "designed with a romantic notion in mind," she says. "It embodies the glamorous nature of celebrity, of course, but also pure passionate love and the drama that usually accompanies it. That drama and glamour is present in the structure—the clean open spaces made of stone, marble or tile, and accented with crystal chandeliers and elegant art. An attempt was made to celebrate and immortalize their great love."
In this she succeeded. The hotel's Iguana Restaurant & Tequila Bar references the film The Night of the Iguana, shot in Puerto Vallarta. Its tequila bar is in the same area Burton had his own bar; and the original heart-shaped pink marble bathtub that Taylor commissioned gives star-quality to the sweeping Elizabeth Taylor Suite, which also sports vast views and a large private terrace with a swimming pool and Jacuzzi.
Guided by her aesthetic intention to blend classic Colonial Mexican architecture with a sense of Hollywood glamour and European sophistication, Chatterton's Casa Kimberly rework resulted in two resplendent, mostly open-air buildings featuring abundant courtyards and terraces. At its heart is an exploration of romance: that of a baritoned Welshman and his violet-eyed beauty, and of a designer and great architecture. It's just as the cupola over the bed in the Elizabeth Taylor Suite declares: vive el amour—long live love.