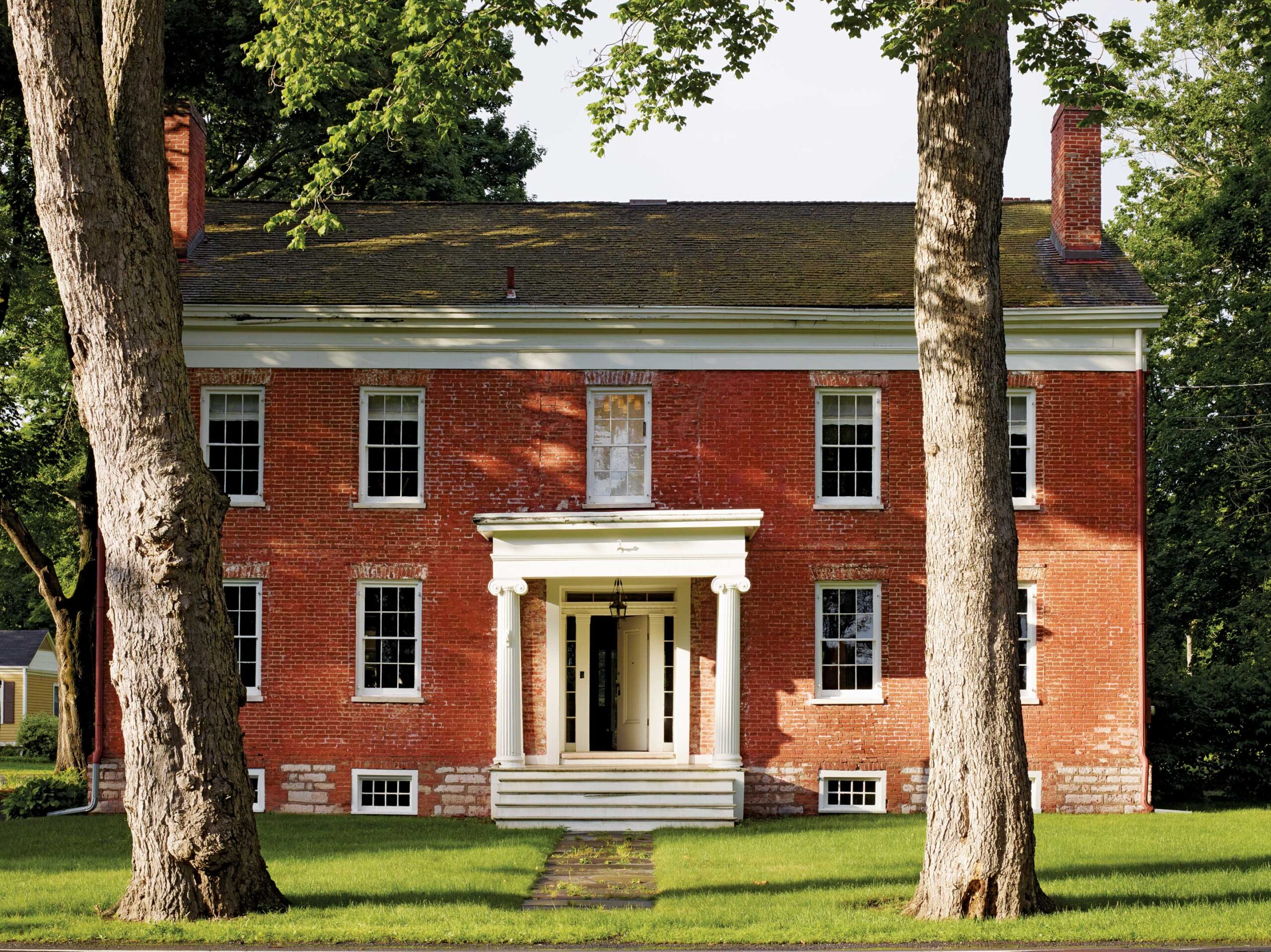 AD 100 Architect David Mann Applies His Streamlined Aesthetic and Exacting Hand to the Federal-style House He Calls Home
And yet, this piece of Hudson Valley architectural history, located mere steps from the first courthouse in the state of New York, had much to recommend it to David Mann, namely its robust alignment with his own ideas of aesthetics, design, and architecture.
"It is classical, formal, and starkly spare in detail and composition," he explains. "Most of my work is contemporary, but my own inclinations are classical, formal, and minimal, if not spare."
David Mann is hardly a top-down historicist, but he loves old houses.
"I also love house tours of historic homes, especially ones that are intact with original furnishings," he confesses.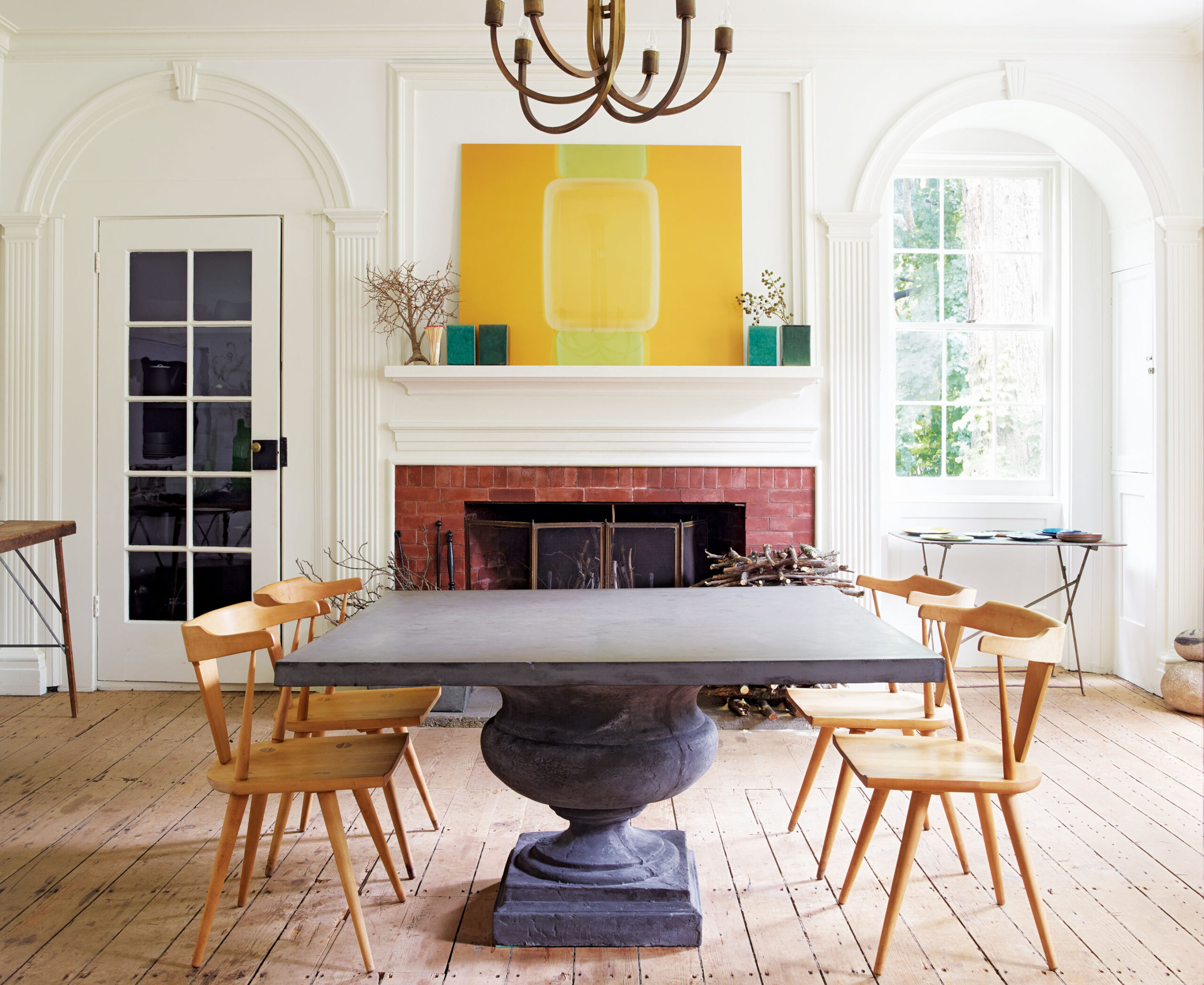 "Having said that, I am often puzzled by people who are actually living in period-perfect homes that are furnished and accessorized in a style that has little to no relation to how they actually live. In these cases, I half expect to see the owners dressed in period-perfect waistcoats and hoop skirts. My lifestyle and personal domestic needs are very different from Jonathan Bay, the original owner of this house."
From the outside, Upstate House II gives no indication that David Mann, a virtuoso of the modern form with dreams of doing an all-concrete home one day, might live there. Built in 1782, the house is a fine example of Hudson Valley Federal style with its handsome brick façade and the classicized formality of a columned entrance. The home's first stab at modernization, in the Greek Revival style, came in the 1830s; a second overhaul of consequence conducted in the 1930s gave the house additional bathrooms, miscellaneous cabinetry, and a heating system. 
Basing his revisions on these past restorations, "I did not want to lose the layering of the previous alterations—I simply wanted to add my own adjustments," says David Mann, who commenced his own overhaul of the house with rigor and a sense of the present.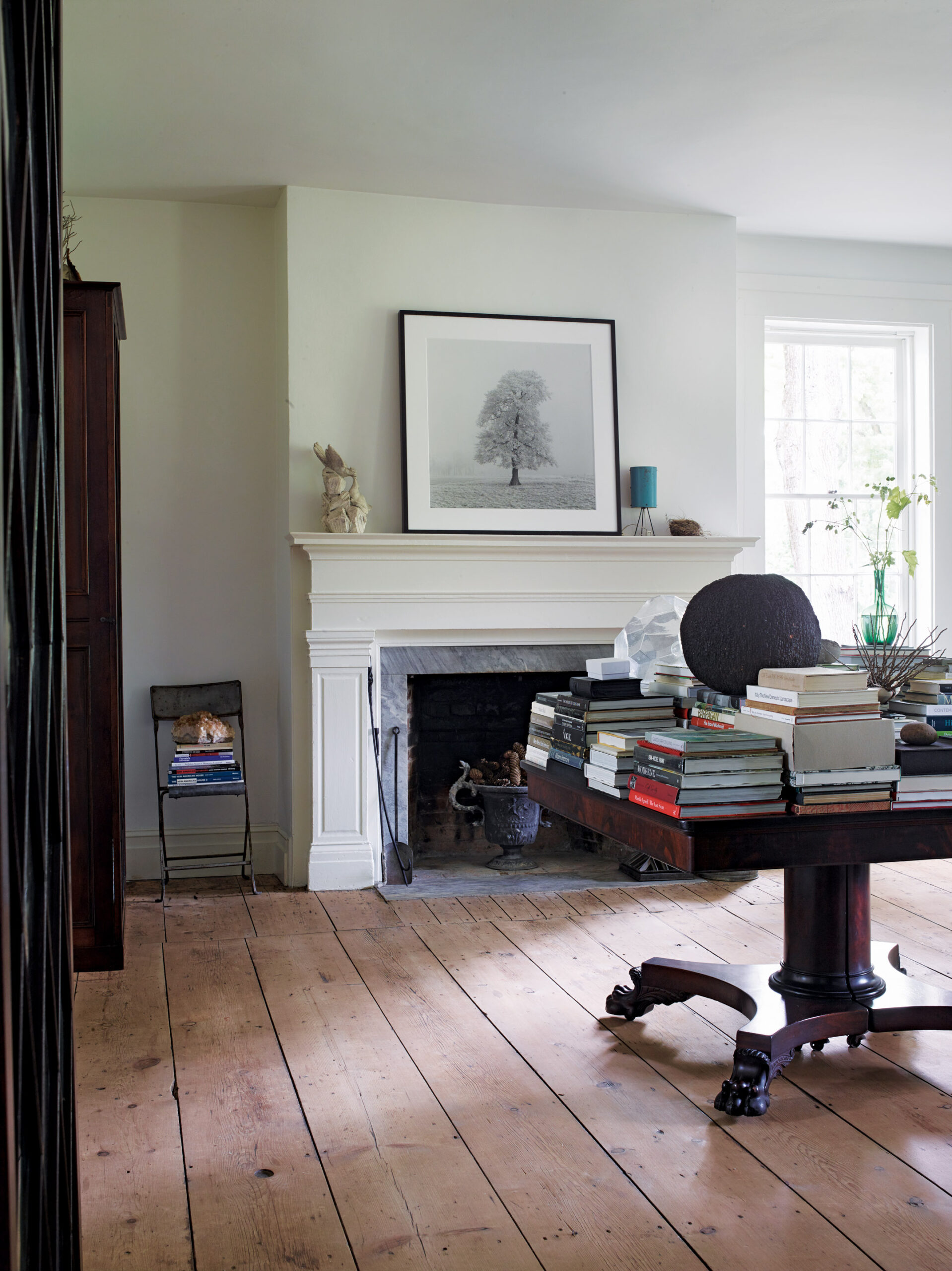 He rebuilt most of the main staircase to what it was originally, moved the rear door in the foyer to be in perfect alignment with the formal front entrance, and restored the original plaster crown moldings that had been removed in the 1930s to make way for glass-paned French doors. He installed a new primary bathroom in what was most likely servants' quarters and, in so doing, opened up a previously sealed fireplace, as well as finished the entire attic floor to use as a large extra guest room. David Mann also expanded and enhanced the existing kitchen. 
In steering the project from what might easily have become a static period house dripping in antiquity and ornament, David Mann achieved something truly fresh—a confrontation of the space in between old and new. It's Mann now. And Mann a little less monochrome, with artwork throughout the house punching up an interior, painted a modern white to highlight the austerity of the antique structure.
The art is personal, and David Mann chalks up its selection to "aesthetics, logic, humor, nostalgia, attitude, history, geography and any one of a number other rational—and a few irrational—impulses."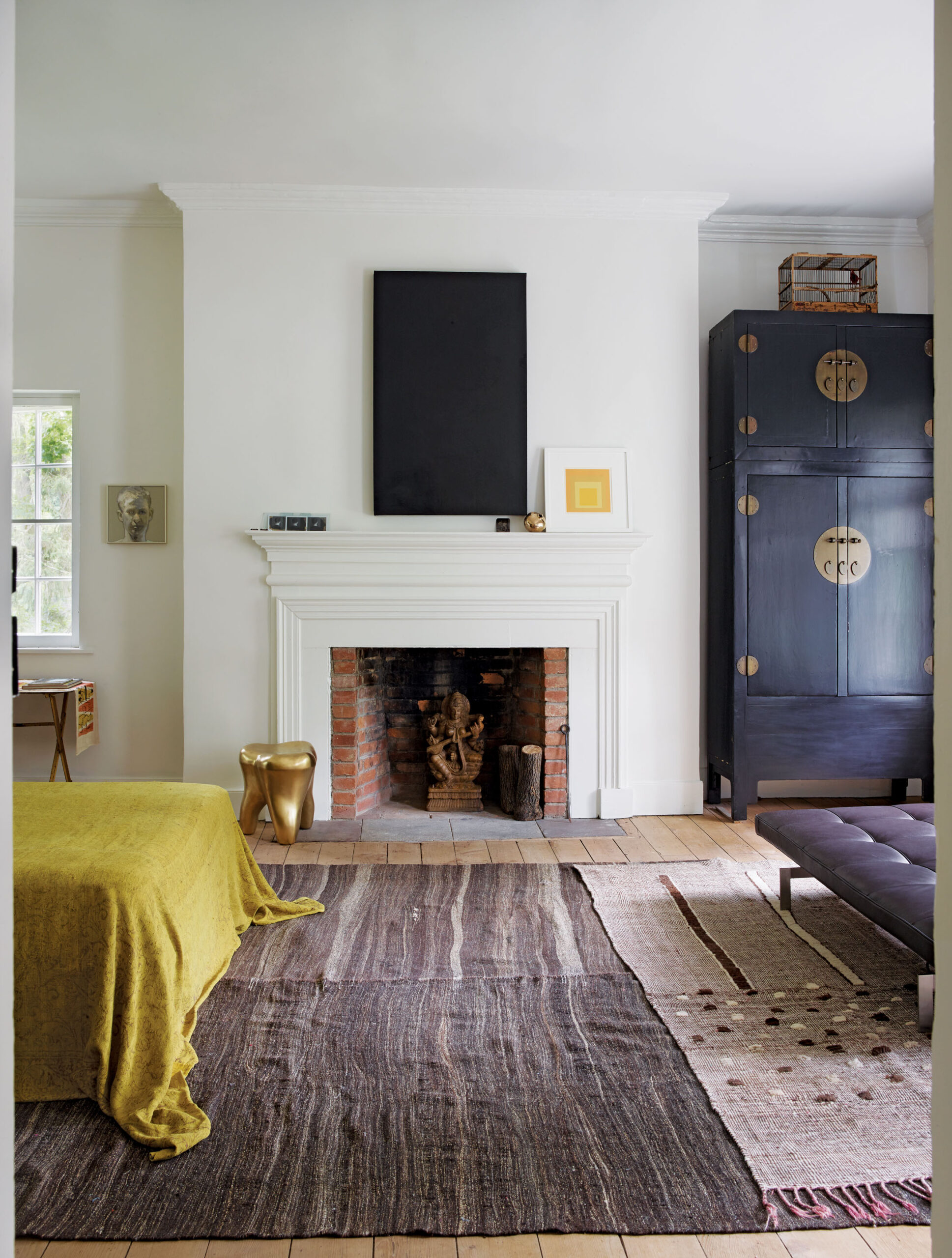 Highlighting his flair for anecdote, David Mann conducts a methodically inventoried tour of the house's art archive, starting with "a wonderful little work by Feliz Gonzales Torres" that was never "meant to be sold, but rather, only given to someone you care about" and moving on to photographs by Bjorn Abelin and Richard Caldicott, paintings by Benjamin Cottam and Ellsworth Kelly, drawings by Jill Baroff and several works by artist Cary Leibowitz, "a neighbor and great friend."
David Mann's description of a Spencer Finch work, "composed of pieces of paper that the artist dyed to match the perceived color of the Hudson River at five different times of the day" is as exacting as his eye. 
This is David Mann's mind—always and vigorously at work. His penchant for detail distinguishes his designs and Upstate House II in particular. It is, after all, his house, conceived and realized "somewhat effortlessly" over a decade.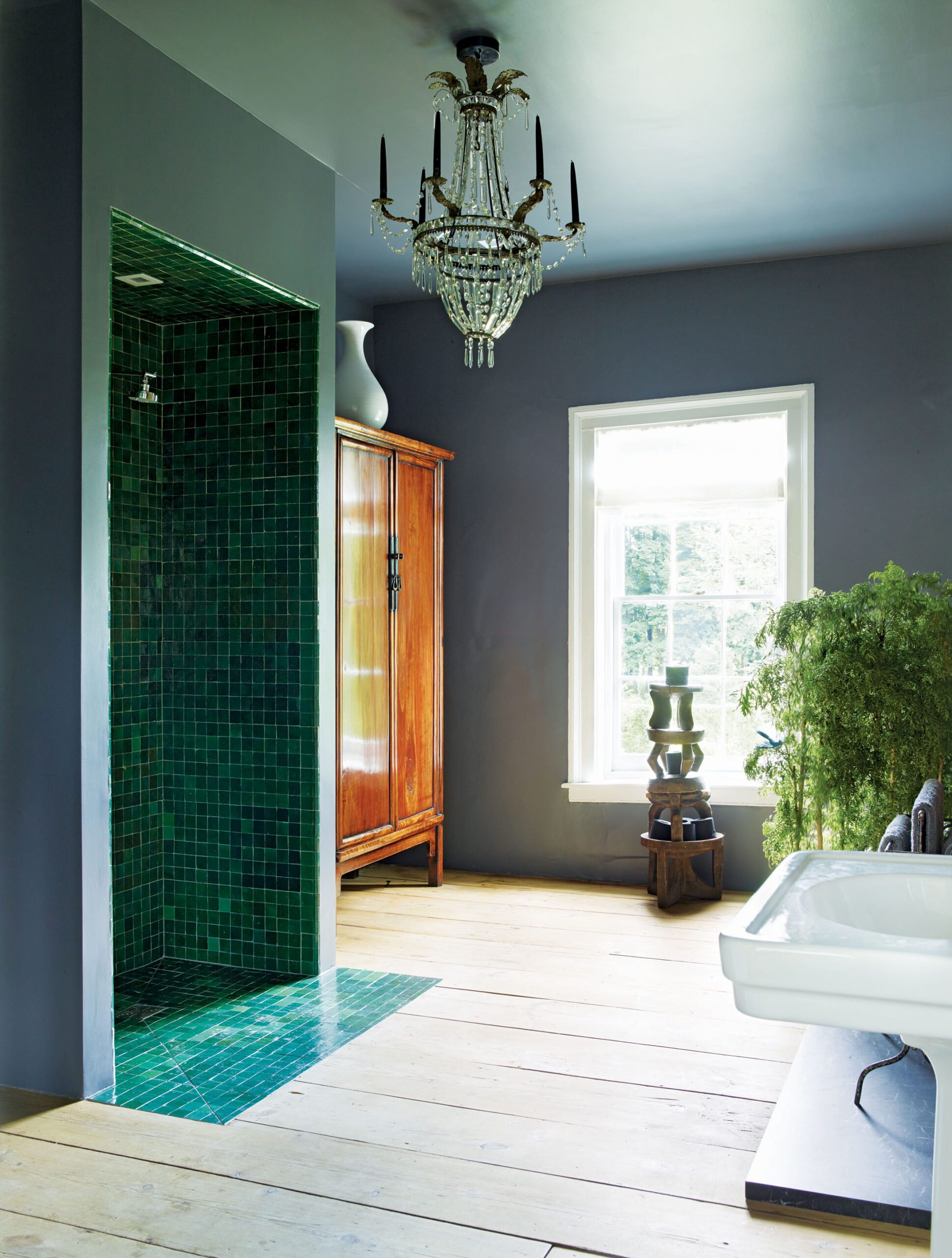 "I wanted to experiment with my own home," says the perennially on-deadline architect, "coming across the art and furnishings over a longer time frame." Through this project, David Mann adds, "I have shed a lot of light on why I live the way I do."
The most important aspect of the house for David Mann, he says, is "the cumulative effect of all the components, both old and new. The clear, simple yet stately posture of original architecture featuring ten fireplaces and perfectly proportioned rooms, mixed with the previous renovations and my own tinkering, add up to a house and owner in perfect sync."
Here's to more harmony. 
MR Architecture | mrarch.com; @mrarchitecturedecor
Photos: Simon Upton/the Interior Achive