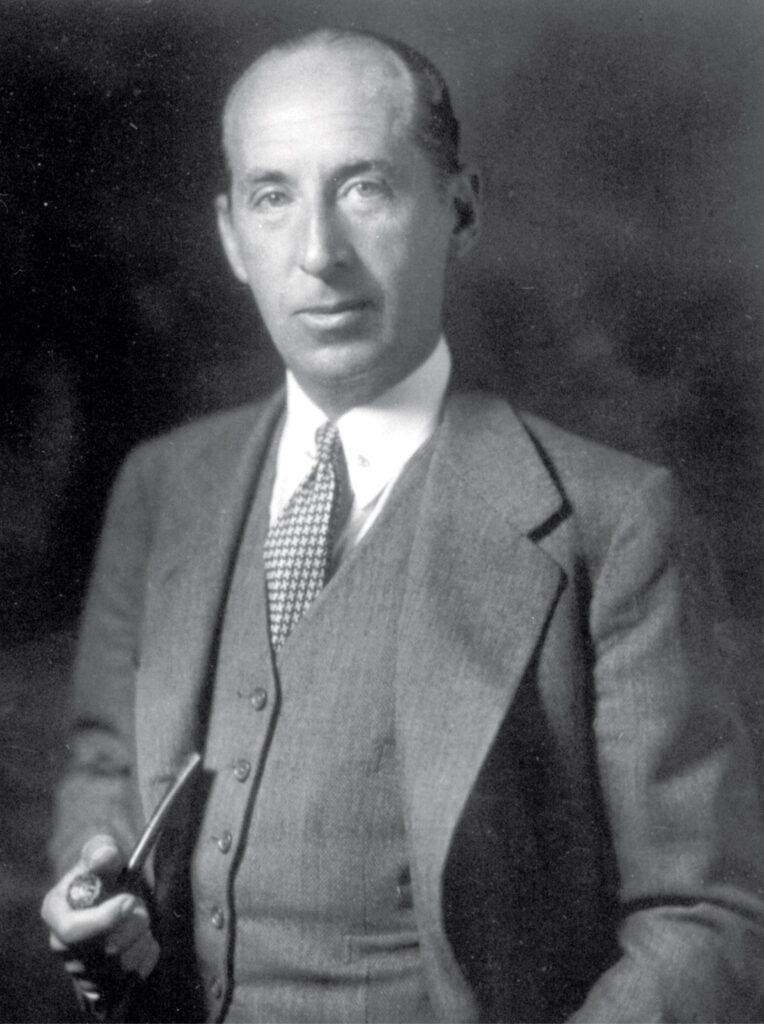 A New Tome About Marion Sims Wyeth Highlights the Architectural Heritage of a High-society Architect and the Built Environment He Left Behind
Doris Duke was not the first heiress to build a mansion so lavish that it actually out-classed the very category. But she was, with resources and worldly interests, uniquely well suited to the task. The almost mythically situated Shangri La, Doris Duke's spectacular residence in Diamond Head, just outside Honolulu, is truly singular.
To design such a palatial and extravagant home, there was, for Doris Duke, only one man for the job, and that man happened to be the man at that time—Marion Sims Wyeth. One of the most significant architects of the 20th century, Wyeth was the reasonable choice, having up until the construction of Shangri La in 1937 completed projects across multiple styles and sectors for clients of similar fortune. His residences in the playground of Palm Beach, in particular, where Marion Sims Wyeth based his practice, were temples of extraordinary privilege.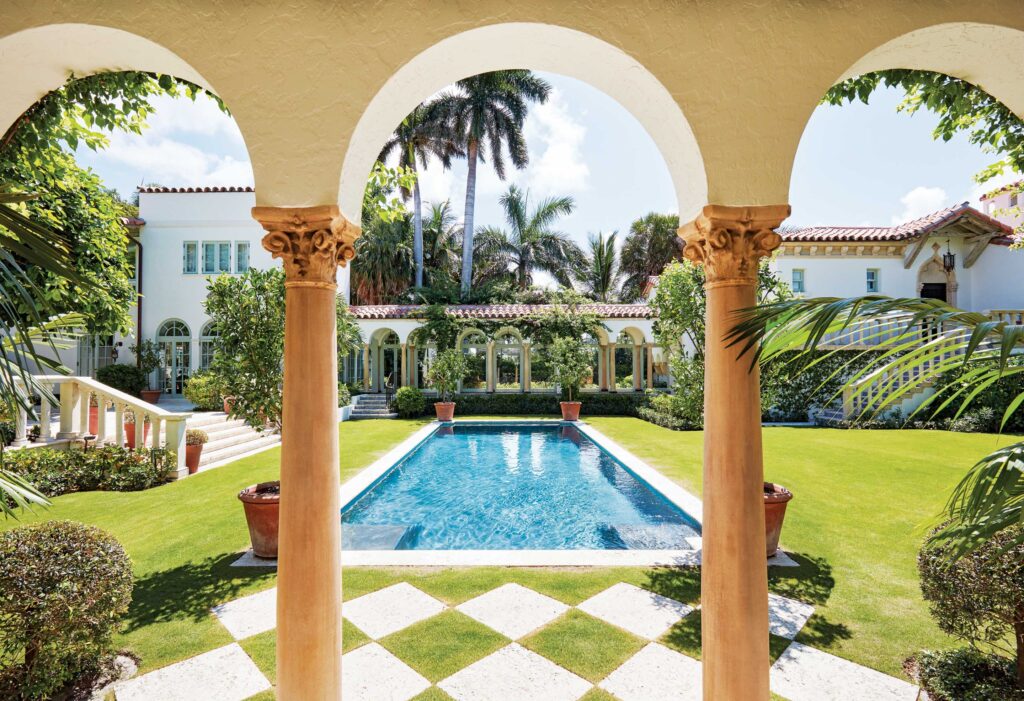 Marion Sims Wyeth did, after all, design buildings of great elaboration, with Shangri La (now the Shangri La Museum of Islamic Art, Culture & Design) a pinnacle of these grand, expressive statements. But it's hardly alone. The much marbled Mar-a-Lago and Hogarcito (residences of heiress and businesswoman Marjorie Merriweather Post) as well as the opulent La Claridad and Cielito Lindo, are also part of a repertoire that includes the Governor's Mansion in Tallahassee and the Norton Museum of Art in West Palm Beach, among countless other masterworks.
Born in 1889 in New York City, Marion Sims Wyeth was a cosmopolitan. Raised among the well-educated, he attended Princeton then enrolled at the architecture school at École des Beaux-Arts in Paris. He spent a great deal of time in Rome and rode out World War I as the private secretary of the American ambassador in Italy. During that time, in 1915, a catastrophic earthquake hit a town in central Italy.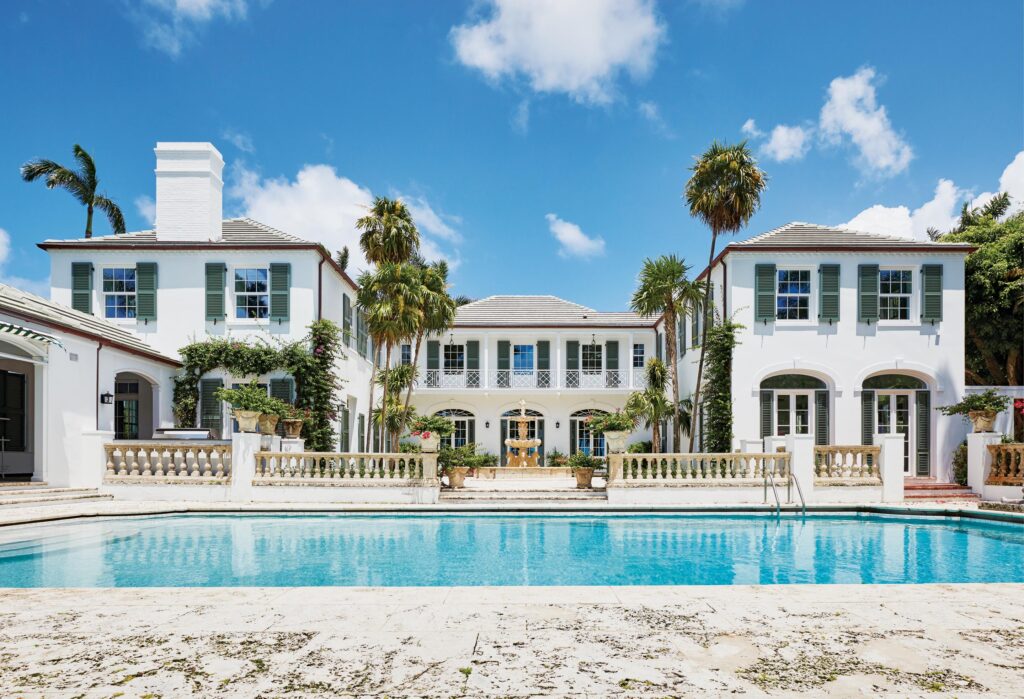 When Marion Sims Wyeth was dispatched to survey the damages, he did sketches and documented the architectural proportions of what endured.
"These real-world life experiences with exposure to classical architecture, unexpected challenges, and sophisticated international society would serve the young architect well, especially when he moved to Palm Beach and had to interact with the new American aristocracy," writes Jane S. Day in From Palm Beach to Shangri La. Marion Sims Wyeth went on to work with architect Bertram Goodhue, as well as Carrère and Hastings, en route to Palm Beach.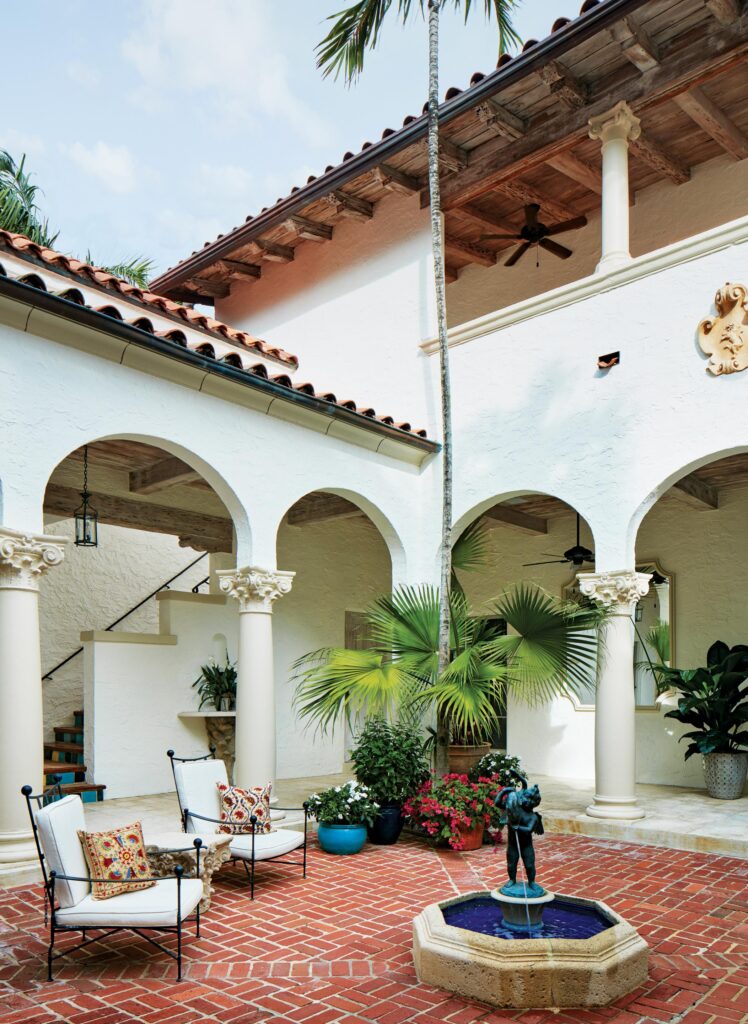 That Marion Sims Wyeth worked capably across architectural styles is a credit to this cultured background. He graced the Cudahy House (completed for the scion of the Armour-Cudahy Meat Packing fortune and his Morton Salt heiress wife) with a British West Indies feel via a gable-roofed entrance portico with Doric columns and louvered panel enclosures.
For his own columned courtyard residence Tre Fontaine, Marion Sims Wyeth designed a beguiling outside gallery in the Spanish mold. For the Louisiana-style Southwood, his orchestrations included an intricate and lacey wrought iron balcony cantilevered over the home's entrance—a set-piece worthy of Tennessee Williams. His compositions, while always tasteful, resist rote categorization.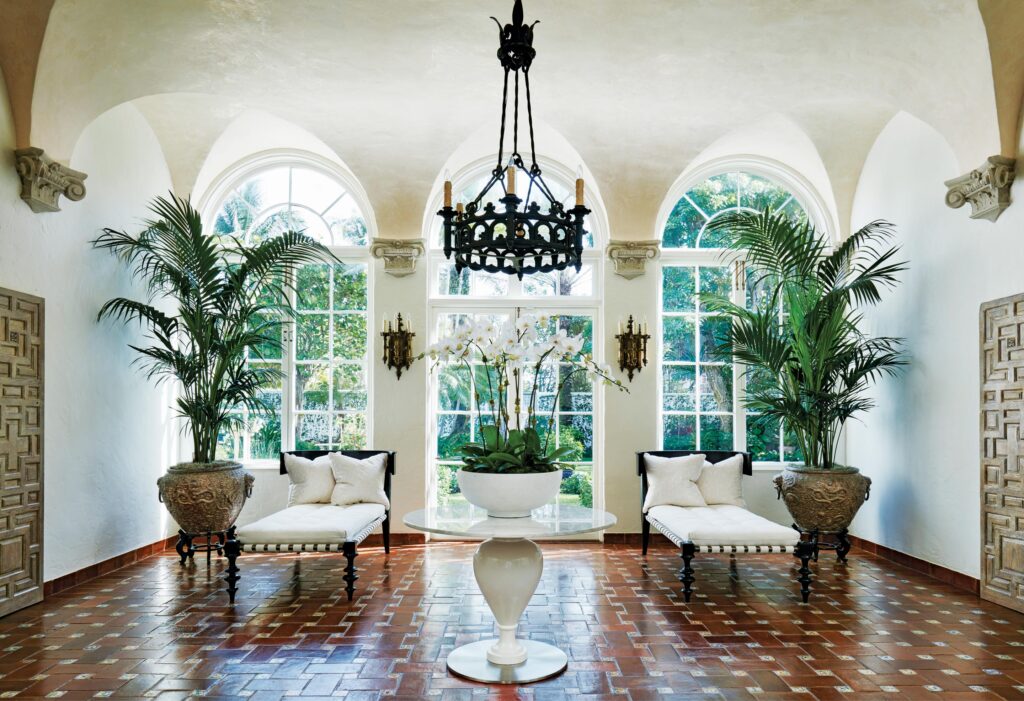 "Wyeth's designs moved easily from the Spanish and the Mediterranean styles popular in the 1920s to the Georgian, Colonial and French Revival styles that were favored in mid-century," Jane S. Day writes.
"On a few occasions, he explored Modernism. The common thread throughout all of Wyeth's work was that it successfully adhered to his basic tenet of creating 'quiet, subdued and rational buildings.'"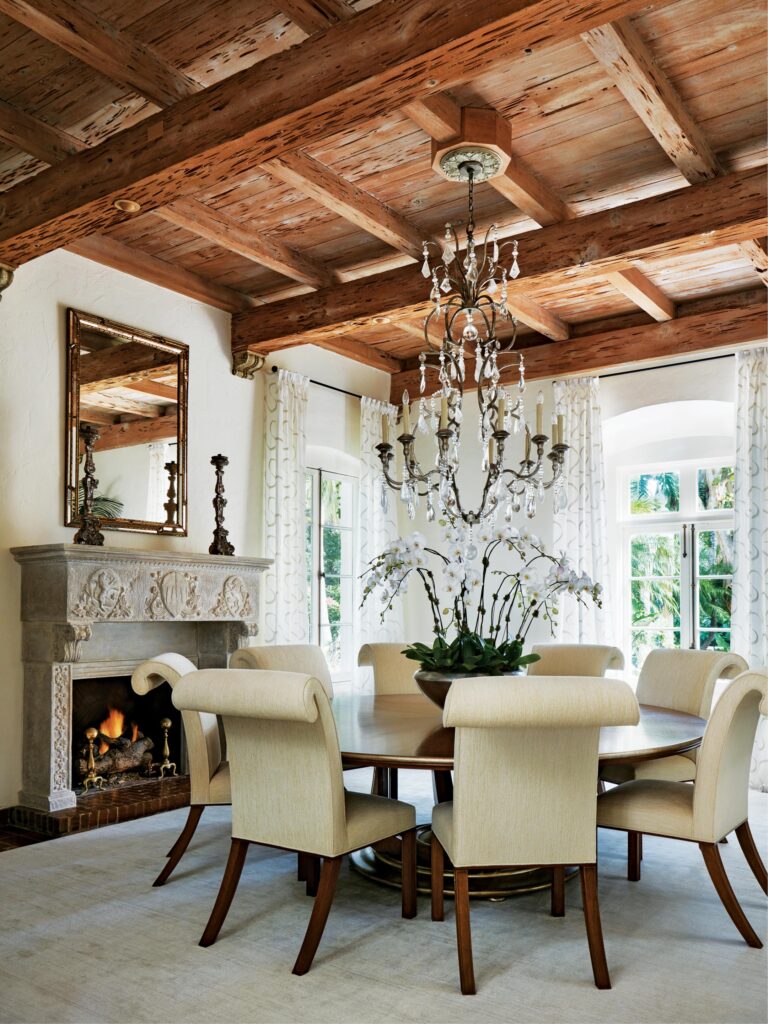 "Subdued" is not the first word one is inclined to associate with a Marion Sims Wyeth design. His residences, in particular, are astonishingly confident—the result of an exceedingly sure-footed architect. With their extravagance of architectural riches and far-flung details (Moorish-inspired balconies and doorways, Venetian archways, romantic exposures, and flourishing Spanish courtyards), each work is a rapture—and that may be selling Marion Sims Wyeth short.
Mixing his robust feel for material (stone, iron, red tile roofs, rusticated stucco walls) with an eye for a lively and gracious garden featuring lushly fronded palms, percolating fountains, and a paradisiacal pool, many of his designs are just shy of Babylon.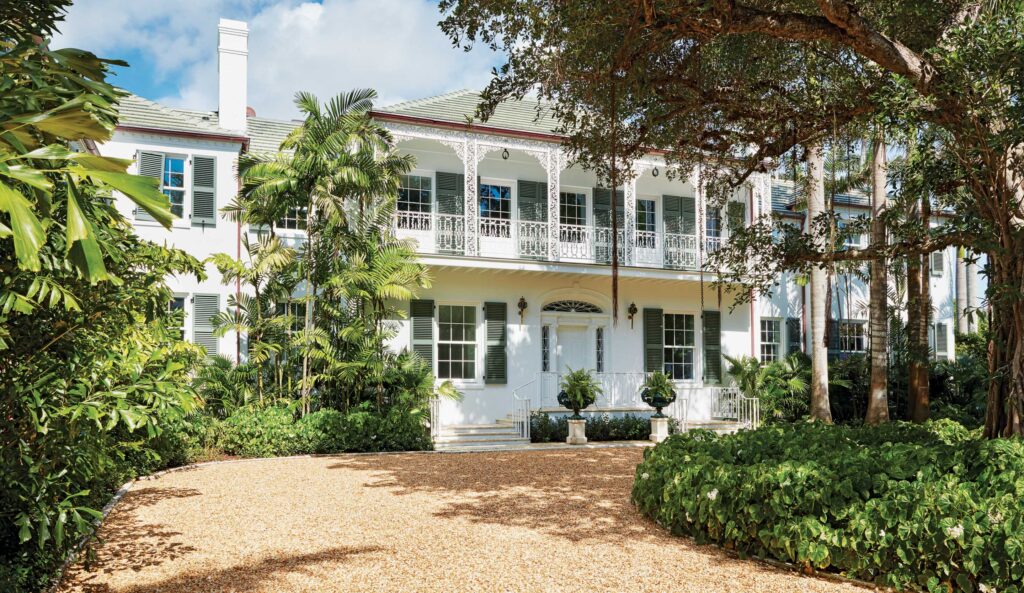 Marion Sims Wyeth's brand of architecture—elegant and dignified, quite like the man himself—is deep in the soil of Florida. But his influence can be felt, and seen, on both coasts (just drive around Montecito for a while). With outside efforts to preserve not just Marion Sims Wyeth's constructions but his legacy at large, the latter lives on. And for the truly fortunate, that legacy is something to live in.
Photo of Marion Sims Wyeth courtesy of Preservation Foundation of Palm Beach;
all others Brantley Photography.