A stunning coastal home turns its north of PCH location into a serious asset
Written by Alexandria Abramian
An unobstructed ocean view is one of the most coveted real estate amenities in Malibu—and one most commonly seen in eight-figure, and occasionally, nine-figure estates. But exceptions do exist, and in the case of this $6.75 million three-bedroom, two-and-a-half-bath compound with jawdropping views of the Pacific, it's situated on the land side of the Pacific Coast Highway, not the ocean side.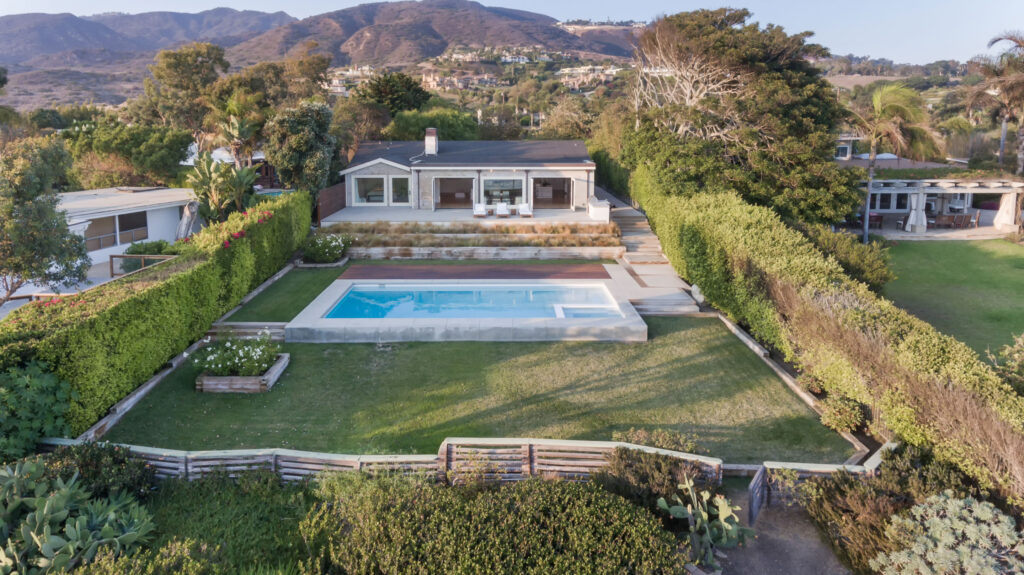 "This home is located across from Zuma Beach on the north side of PCH," says Coldwell Banker listing agent Kathy Ellis. "But what's interesting is that once you're in the home, you don't feel like you're on the land side. Not only do you have these amazing ocean views, but from some places on the property, you can actually see people walking on the sand."
Perched on a bluff above the ribbon of road that runs up and down the Malibu coast, the house is high up enough to avoid not only the view of the cars whizzing below, but also the sound, says Ellis.
Call it a not-quite beachfront coastal sanctuary. Built on half an acre of flat land, the gated compound features the aforementioned custom designed home built in 2010. Designed by innovative homebuilder Scott Gillen, the one-story home capitalizes on its prime positioning with oversized glass doors that look out to the ocean from all common rooms, as well as the master bedroom.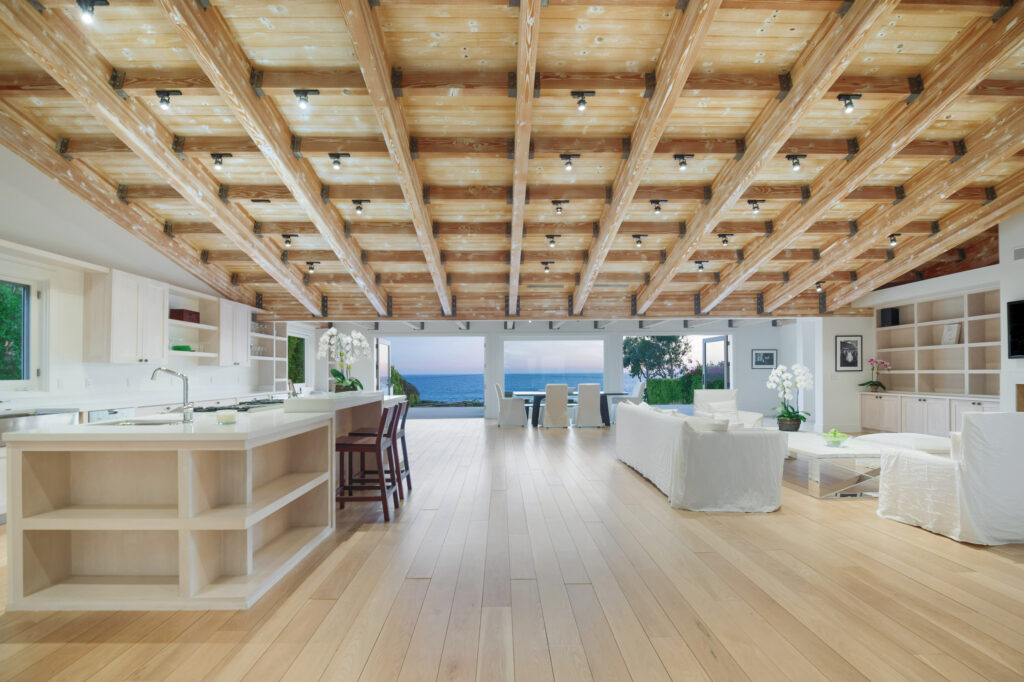 "When you enter through the gate, even before you enter the home, you can see directly through the glass front door all the way through the great room to the ocean," says Ellis. Making this spacious great room with 180-degree ocean views even more dramatic is a series of soaring, vaulted ceilings.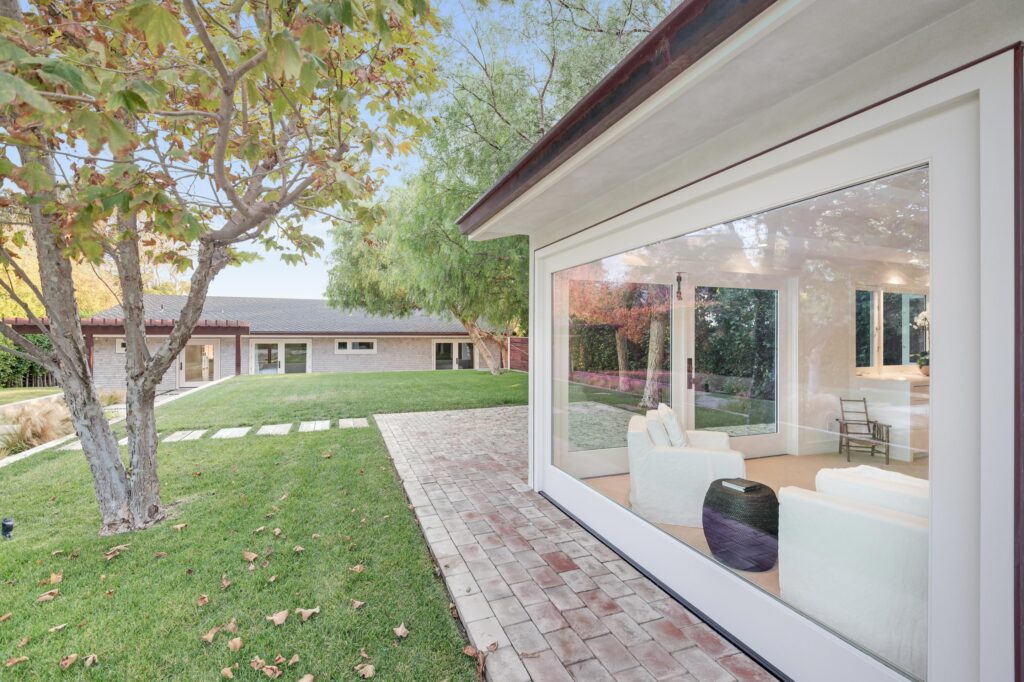 Gillen, whose design/build firm is aptly called UNVARNISHED, created the under-finished ceilings that evoke a sense of organic elegance and an unexpected architectural touch. "Scott is a really in demand designer/builder here in Malibu. He has his own style," says Ellis of the designer.
For this project, Gillen took his signature rustic luxe look and applied it to every corner of the property. The great room, which features a chef's kitchen, living room and dramatic dining space, look onto not one, but two bodies of water: a swimming pool and the Pacific. Gillen then took the same wood ceiling treatment referenced earlier and teased it into the master bedroom, which also looks out to full-facing ocean vistas via oversized glass doors and its own patio area.
Another structure on the property, a one-bedroom guesthouse, seamlessly connects to the main house visually by echoing its emphasis on unfussy materials, huge glass doors and generously proportioned patios.
Throughout all areas, Gillen makes a case for Zen-like simplicity when it comes to creating a custom home. Finishes, furnishings and details all speak to restraint and ultimately create a less-is-more sense of luxury. Add to this the fact that the half-acre location offers a rare beachfront experience in Malibu: one where there is private outdoor space to entertain and garden, a rare amenity in the beach community, where most beachfront homes lack yards.
"This area known as Malibu Park has garnered the highest land side prices in all of Malibu for the last two years in a row," says Ellis online cialis paypal. "If this house were on the ocean side of PCH, it'd be twice as much, or more."
Presented by Kathy Ellis of Coldwell Banker Residential Brokerage
List Price: $6,750,000