LM Pagano approached the interior design of her personal residence much the same way she would one of the many star-studded interior design projects she completes for celebrities like Matthew Perry: think a striking contemporary yet classic showpiece known as "Mansion in the Sky" that's now on the market for $35 million.
She took exquisite finishes and mixed them with a wealth of custom amenities in chic yet playful environs, and then enlisted the help of a feng shui master to ensure that the modern home would exude positivity and warmth. 
"This is a property that transcends definition," says Greg Holcomb of Compass, who is listing the estate for $4.5 million. "It is a magical interplay of architecture and nature. It is modern, bold, and gated; yet comfortably warm and inviting. This home is like a musical composition that unfolds for you in many layers and nuances." 
Resting on 6-plus acres of land flanked by the sweeping ocean and canyon views, Pagano's rosy-gray, a cubist-style dwelling was completed by Thomas (Tom) Edig of Tuna Studio Architecture in 1990, with interiors perfected by the award-winning designer between 2013 and 2016.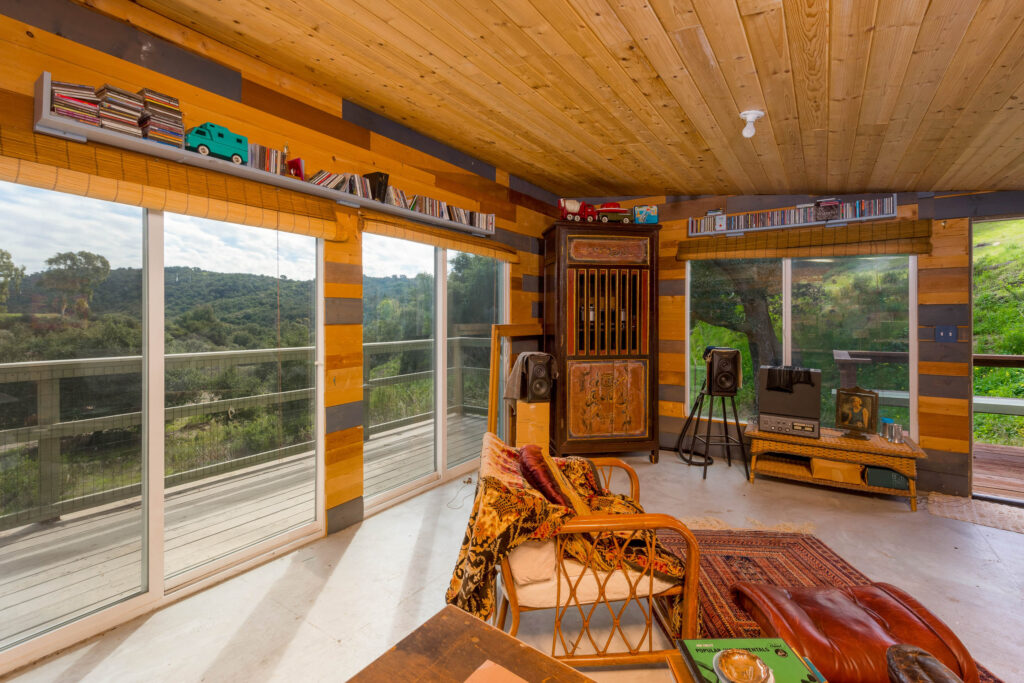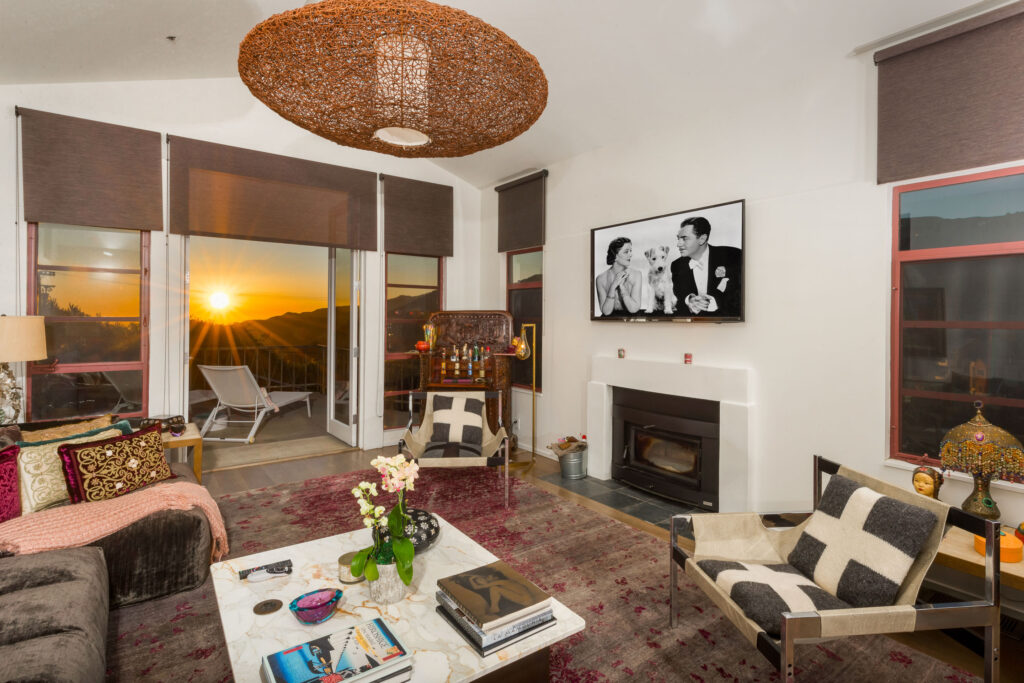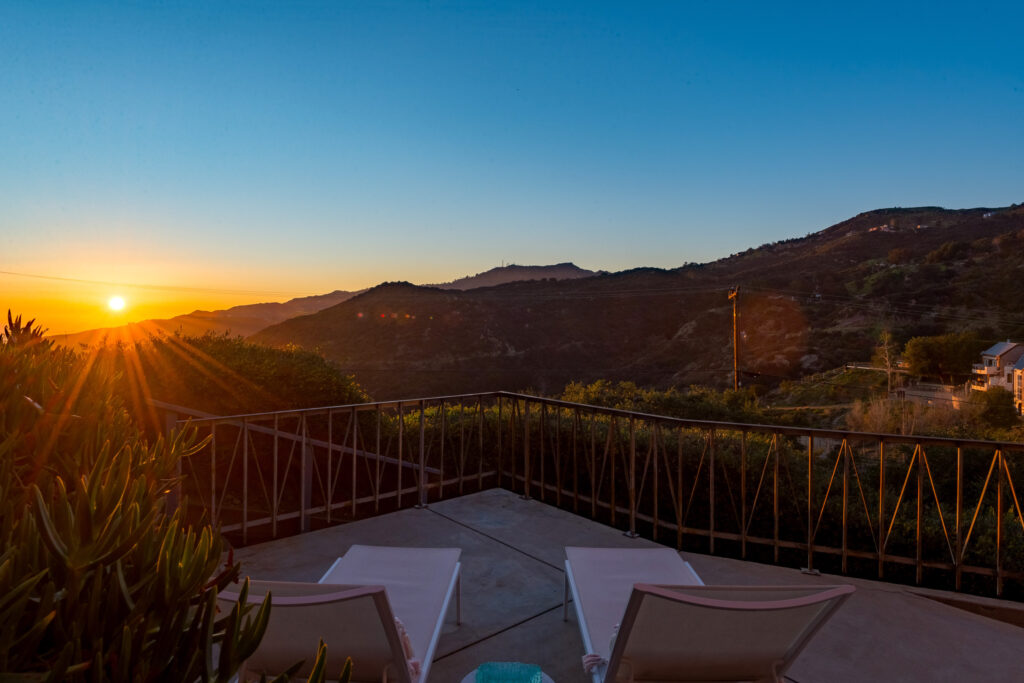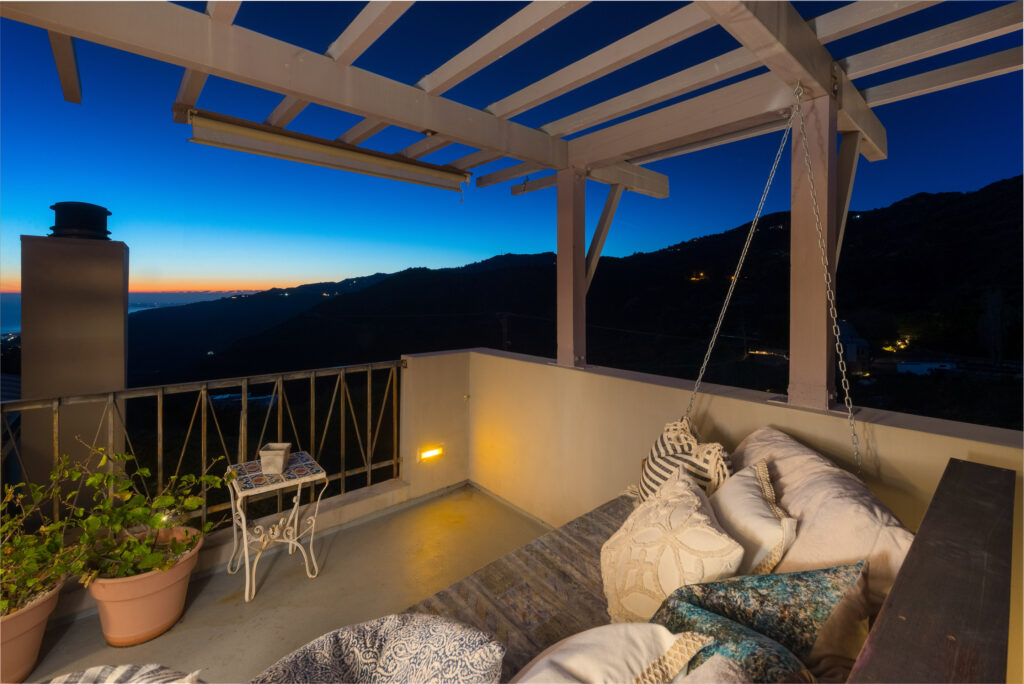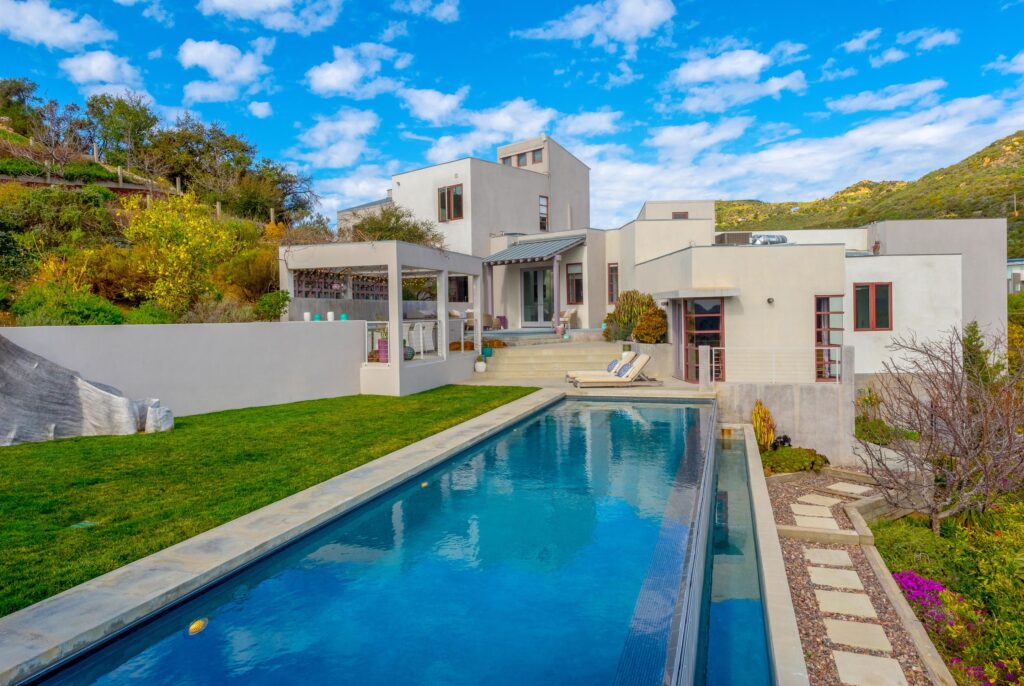 Custom sculptural gates open to reveal an artistic split-level estate featuring 3,500-plus square feet of living space laden with glass, marble, polished concrete, and hardwood flooring, with highlights including a duo of master suites with their own private balconies and attractive center-island kitchen that opens to a breakfast area. 
The yard holds a lengthy infinity-edge pool and pool house with a fireplace and outdoor shower, while the grounds include gardens punctuated by 40-plus fruit trees, trails, a bridge spanning a seasonal brook, and a bohemian escape ideal for an art or recording studio, or yoga retreat.
Perhaps the most unique features are those behind the scenes and generally invisible to the eye, notes Holcomb. "The home has solar power, a top-of-the-line generator system, and a water purification system," he says, "so it can easily function off the grid."
Photographs: Michael McNamara at the Zenhouse Collective, courtesy of Compass
PRESENTED BY
Greg Holcomb
and Cassandra Petersen
of  Compass
and  Nancy Nelms
of  Snyder Sutton Real Estate
List Price $4.5 million
All Access Pass to LA's Hottest Homes
Get an inside scoop on celebrity homes, exclusive real estate, mansions & more.