The Norton Simon Museum honors the sculpture of Edgar Degas
In 1917, Edgar Degas, the French artist renowned for his dreamy depictions of ballet dancers, died in Paris. Marking the 100-year anniversary of his death, the Norton Simon Museum in Pasadena, home to one of the most remarkable collections of the artist's works in the world, presents Taking Shape: Degas as Sculptor.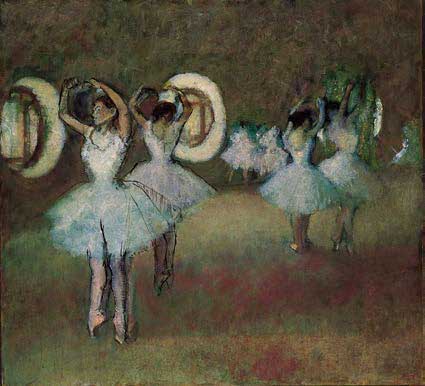 Though best known for his Impressionist oil paintings and pastels, Degas was quite the sculptor. He may have only exhibited one sculpture during his career—the bronze Little Dancer, Aged Fourteen (1878-81), which broke tradition with its realistic, features, silk slippers and wig of human hair—but during his life, Degas produced hundreds of them.
After his death, 150 of these small-scale modèles, fashioned in wax, plaster and clay and depicting horses, dancers and bathers, were taken from Degas's studio. Of these, 74 among those in the best condition were picked by the artist's heirs to be preserved in bronze. Remarkably, the Norton Simon Museum has acquired 72 (the fate of the remaining two is not known). To note, the modèles accurately preserve the state of the sculptures as they originally stood in Degas's studio, reflecting the tactile, focused way in which the artist worked, down to the pressed texture of the original wax and plaster.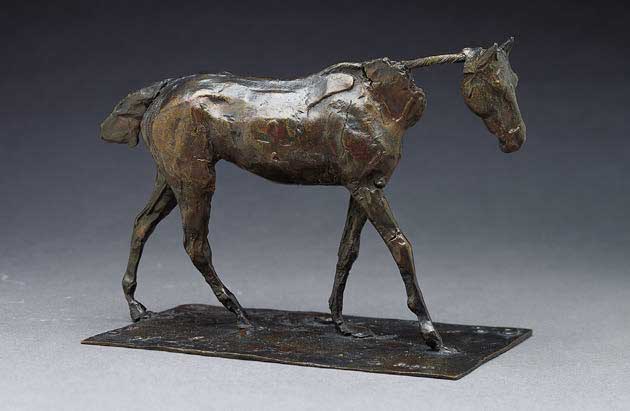 Taking Shape: Degas as Sculptor presents the entire collection of Degas's bronze modèles, brought together for the first time, and accompanied by his pastels, drawings, and paintings. It's an opportunity to see the artist's creative output gathered across media and materials, and to ponder Degas's lifelong pursuit of capturing the form and movement of living beings—perfectly correct in their details; unidealized and beautiful.
The exhibit runs from Nov 10 to April 9, 2018. Tip: When visiting the Norton Simon Museum, take time to stroll the grounds, including the lovely pond, sculpture garden and Garden Cafe, which has plenty of shaded seating and is operated by Patina Restaurant Group.