A new landmark, mixed-use project breaks ground in L.A.'s South Park District, just blocks from LA Live
Written by Wendy Bowman | Rendering Courtesy of MB Group
About three years ago, FMB Development CEO Ilan Kenig took a close look at the Downtown L.A. area and realized that there was a need for in-fill projects that would create condo-style living for people moving into the area, as well as complement its existing spaces. His solution: the formation of a boutique, luxury residential and retail offering where residents could truly take advantage of the best that the city has to offer.
"We believe this area of Los Angeles will continue to grow and thrive while preserving the things that make the area so special, and we want to be part of that process," says Kenig, who is developing the new $37 million 1317 Hope Street mixed-use project in partnership with Build4You and DE Architects. "FMB Development is uniquely positioned to create a building that is both iconic, but also designed to blend seamlessly in the existing neighborhood."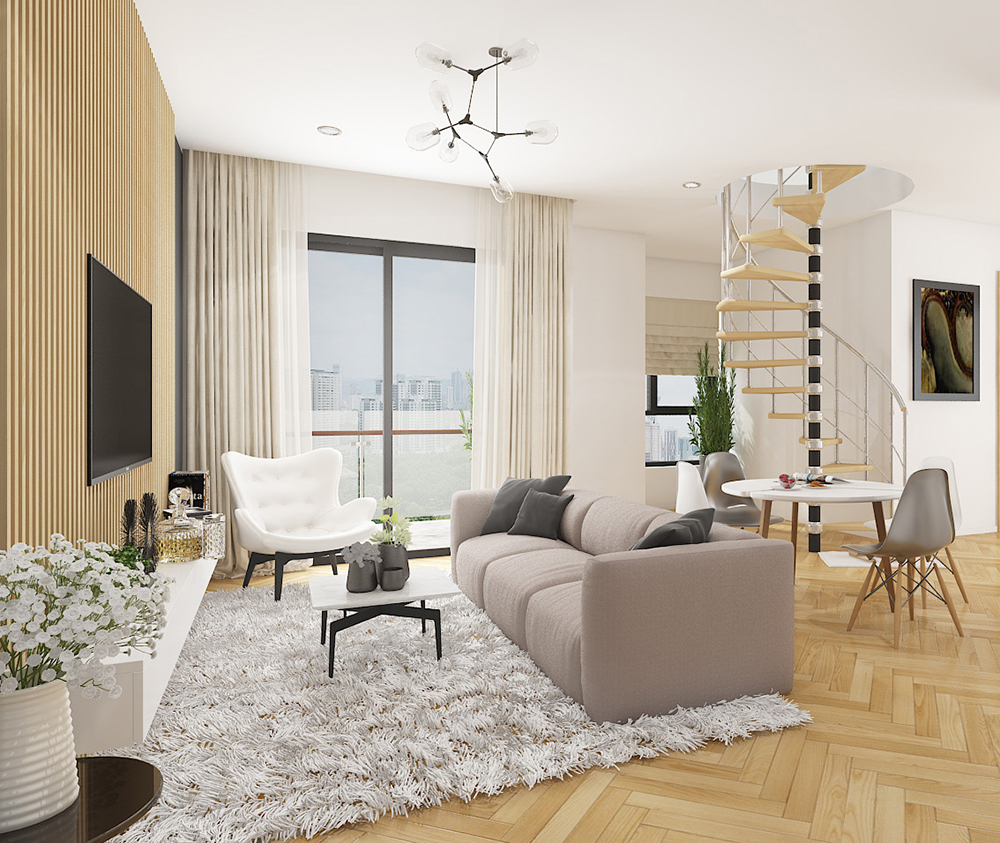 Found in the heart of Downtown L.A.'s South Park District —at the nexus of retail, entertainment, restaurants and the 10 Freeway, and near the Los Angeles Convention Center, Staples Center and LA Live—the new seven-story development will feature 25,600 square feet of residential space, with prices still being finalized. Included are 38 units of housing, primarily modern studios and one-bedroom apartments, along with two luxury penthouse suites with private roof decks, and six units reserved for affordable housing, ranging from approximately 420 square feet to 800 square feet. The ground-level floor will consist of 3,000 square feet of retail space.
Expect modern, classic environs with detailed finishes and local artwork throughout, amenities including a common roof deck, and retail options such as grocery stores, to-go or a la carte-style dining, and restaurants. Construction began in mid-April, with completion expected by mid-2019.
"Downtown Los Angeles is undergoing a renaissance," says Kenig. "The area offers a number of great features, including accessibility to public transportation via the new Expo Line and the existing Blue Line, as well as the kind of walkability not generally seen in Los Angeles neighborhoods.
"South Park, specifically, has much to offer for entertainment mavens, through LA Live and surrounding theaters, and foodies can enjoy some of the best restaurants in the area," he adds. "By building at 1317 Hope Street, we're adding to the neighborhood's walkability, character and retail offerings, while providing a boutique feel and high-end living amenities to residents."
1317 HOPE STREET
1317 Hope Street
Los Angeles, CA 90015
213.568.4619 | FMBDevelopment.com