Family-friendly dining and Italian comfort dishes come to Redondo Beach
Written by Constance Dunn | Photography Courtesy of Paul Jonason
Mama D's is a mainstay of Manhattan Beach—the perfect place to saunter to on days when you yearn for a big bowl of spaghetti topped with meatballs, or a piping New York-style pizza and a glass of red wine. Its consistent menu of Italian comfort food has kept the restaurant as a downtown staple for years, along with its convivial, family-friendly atmosphere and cheerful staff.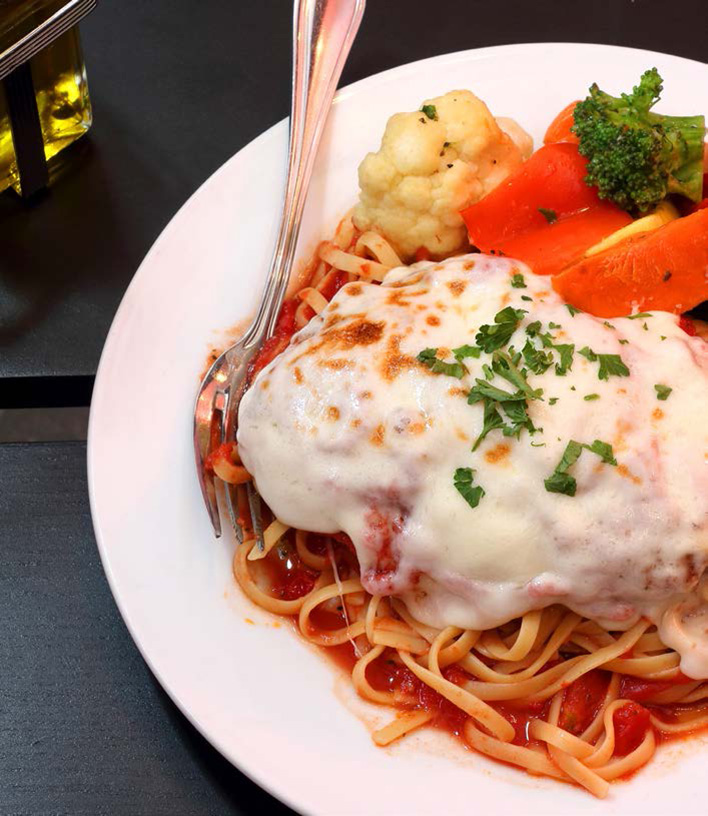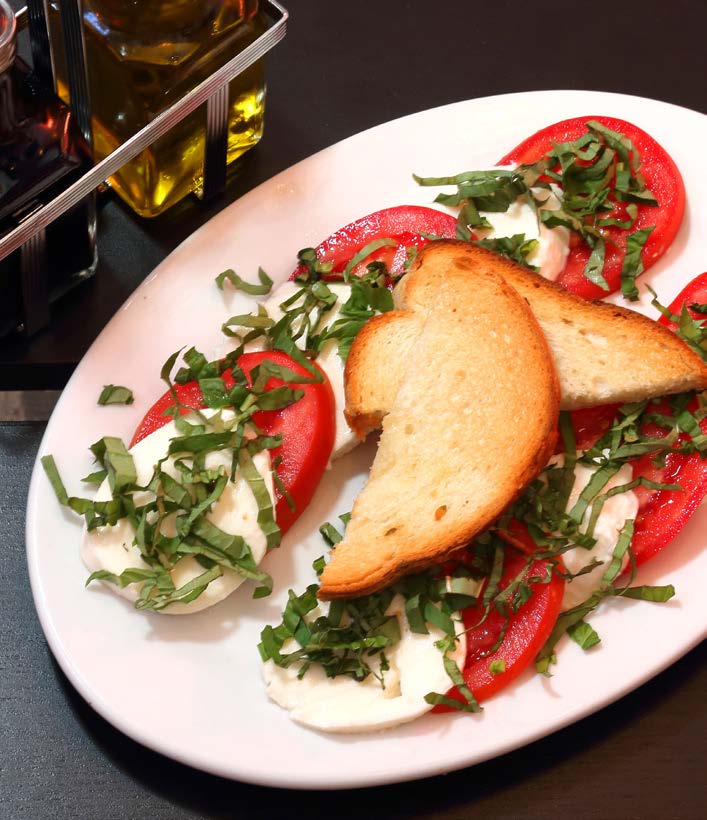 This summer, owner Chris Davidson transplanted Mama D's to Redondo Beach, all the way down its red-checkered tablecloths and warm bread-and-garlic-olive-oil combination that seems to appear the moment you sit down.
"I wanted to do this 25 years ago," says Davidson, an East Coast transplant who's lived in the South Bay for 27 years, but still carries the same hometown lilt in his voice from his native Long Island neighborhood, where he grew up watching his mother cook Italian dishes for family, friends and neighbors.
"Redondo Beach is similar to Manhattan Beach with all the families. I love the families."
The timing of the new location is perfect, given the growth uptick and popularity of Redondo Beach, particularly around its ocean-adjacent neighborhoods.
Set in a standalone spot along Pacific Coast Highway at Avenue D, Mama D's occupies the former location of Thai Thani Restaurant, a few blocks from the beach and Riviera Village. Seven days a week, Davidson and his welcoming crew serve up menu favorites like Chicken Mama D's (chicken tossed with mushrooms, onions and bell peppers in a white wine butter sauce) and Luciana's Lasagna (traditional, with layers of meat, ricotta and mozzarella) in a spacious, nearly always bustling dining room with airy, vaulted ceilings.
Lunch is served Friday through Sunday, and if you're an early diner, Family Hour specials start at 4 pm during the week. Davidson's secret to keeping his cuisine authentic? "I took it from New York and put it here," he says. That, and "keep everything fresh."As we speak, the day's produce is being delivered, and the bread and pastas are being prepared in the kitchen.
Speaking of, a highlight on the menu is a selection of homemade raviolis, from a lobster crab variety served with a creamy pink sauce to those filled with spinach and ricotta. There's a handful of tasty seafood dishes (such as cioppino, steamed clams and shrimp scampi) and a compact wine list with a few popular choices among each varietal. There are some health-conscious concessions on the menu, too, including gluten-free pizza and a dedicated selection of lighter dishes, like pasta primavera and Dane's Dish, a melange of mushrooms and tomatoes sautéed with garlic and basil and tossed with pasta.
A friendly fixture at his restaurants, for Davidson, father of four who named Mama D's after his mother, and whose brother runs the Newport Beach branch, the key to keeping guests and families coming back boils down to a simple, time-tested formula he's personally adhered to—and thoroughly enjoyed—for decades. "You have to be here," he says. "Always hands-on. Shaking hands and meeting the people and greetin' them like an Italian guy would do in his restaurant."
MAMA D'S REDONDO BEACH
1107 S. PACIFIC COAST HIGHWAY, REDONDO BEACH, CA ~ 310.316.5050 | MAMASREDONDOBEACH.COM