Family-Owned Resto Radici Serves Up Homestyle Eats Amid Designer Digs In Hermosa Beach
New Hermosa Beach hot spot Radici has, like its namesake family, Italian roots behind it—30 years of restauranteering and Pacentro heritage. Mother and daughter duo Laura Francisco and Lucia Gasbarri are the proprietors of Radici, with Gasbarri, the restaurant's muse. Family recipes, meanwhile, evoke a sense of home, while the atmosphere is relaxed yet upscale.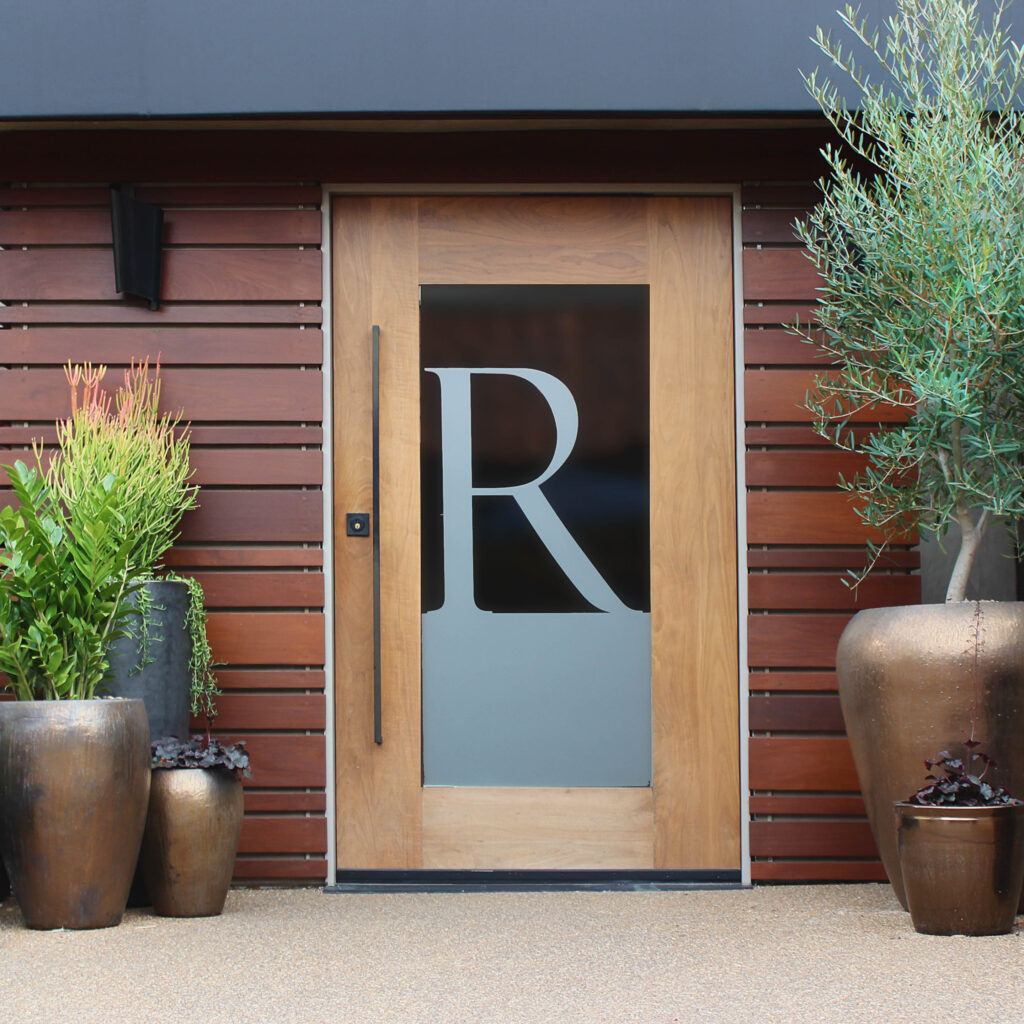 After years in the business, this crew still runs a tight ship, while making customers feel at ease, like family. "My mom inspects every plate that leaves the kitchen," says Francisco. A stickler for quality control, Gasbarri is emphatic about using the best-tasting ingredients, right down to the last tomato for her family-style sugo. Known for creating classic Italian dishes with healthy ingredients like Mary's free-range chicken and veggies from Wang's Farms, to the slew of imported Italian products she uses daily, Gasbarri says, "I only use the best olive oil from Italy and rarely cook with butter." In fact, after Radici's reputation for healthy food caught the attention of pro volleyballers Bill Kolinske and Miles Evans, they became loyal patrons, and the restaurant is now sponsoring the duo this summer.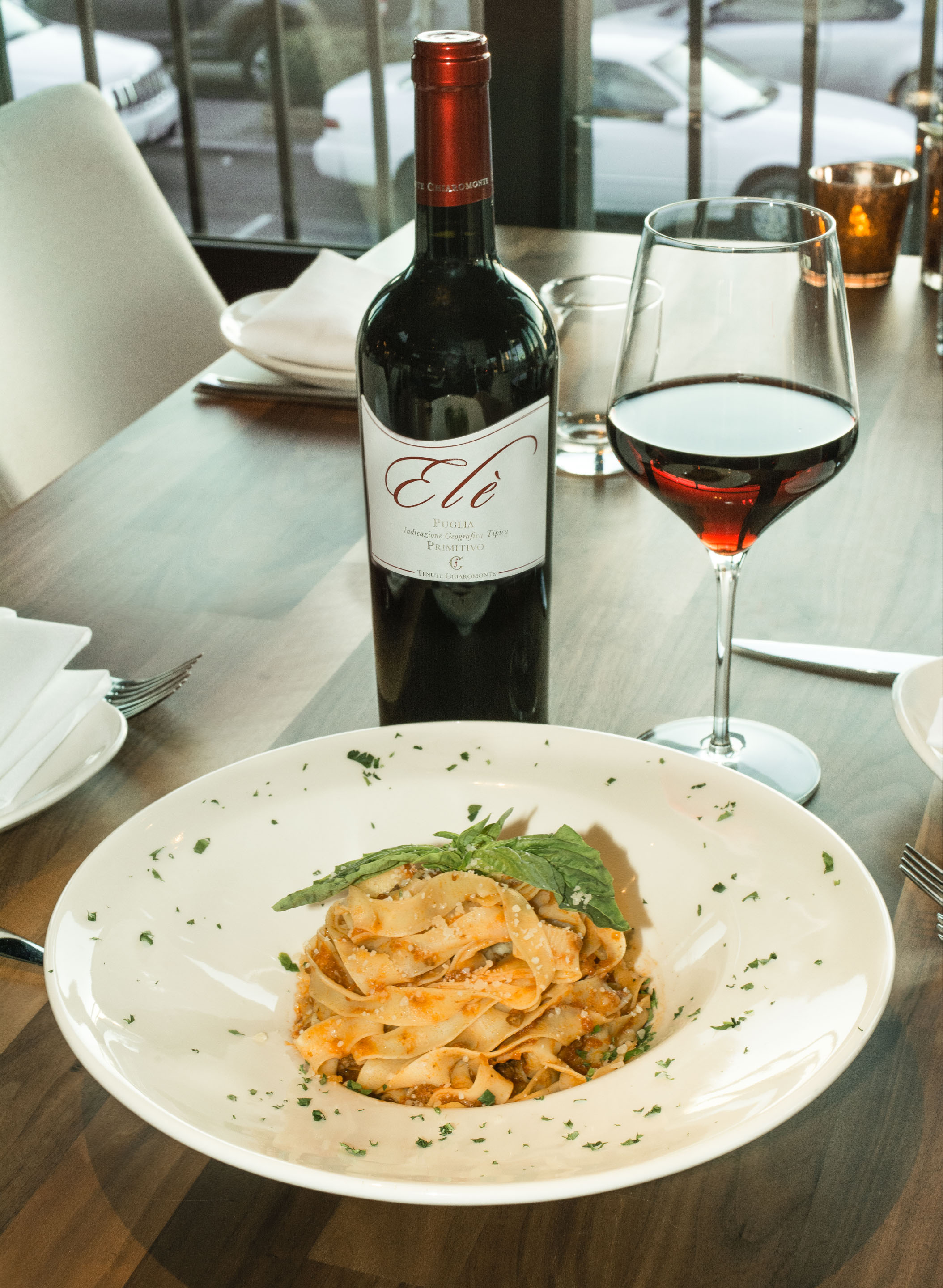 Gasbarri's top-secret family recipes and cooking methods define Radici's food quality and taste. Despite her unwillingness to divulge these confidences, she does say that her Penne Alla Vodka, a recipe typically cooked with Pancetta, calls for good ole bacon to anchor a unique smoky flavor that permeates through the vodka sauce.
Crowd favorites include Pappardelle Bolognese with homemade pasta and authentic ragu, and the Gnocchi Bicolore Gratinati made with spinach and potatoes and topped with gorgonzola sauce. For the carnivore, the Veal Chop Bella Vista in a creamy marinara sauce with fresh tomatoes and bufala mozzarella is satisfying without feeling heavy.
Restaurant manager, Francesca Iacobellis, who recently relocated to the U.S. from Italy, feels right at home at Radici. "The first time I tried Gasbarri's cooking, I was moved. It was exactly like my grandmother's," explains Iacobellis who, as the restaurant's sommelier, creates the wine pairing program.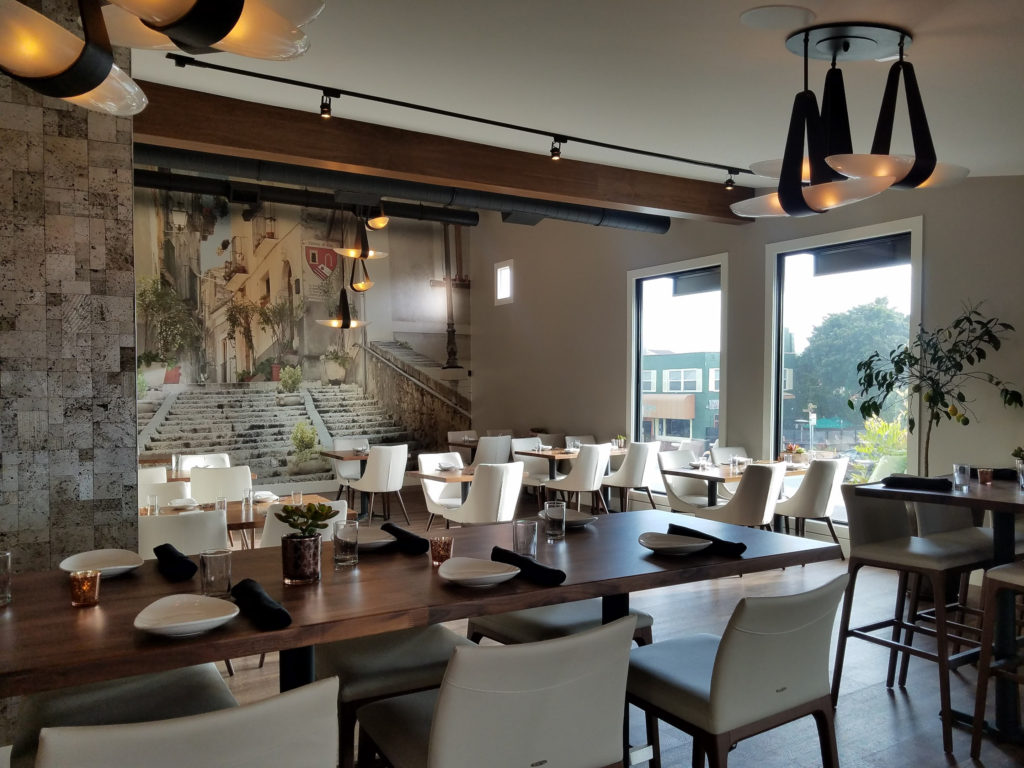 "The Italian wines Francesca selects, are always chosen to complement the food," explains Francisco. The cocktail bar has everything a thirsty patron could desire, and then some. Fans love the house-made Limoncello and a hit-list of classic grappa, including the Grappa Al Cioccolato, which makes the perfect after-dinner drink by combining dessert and a digestif.
Located upstairs just off of Hermosa Avenue, the resto's chic aesthetic plays well in the open and airy space. Trimmed in windows and topped with soaring ceilings, pops of rose gold amid a sepia tone-meets-flora and fauna palette refine the environment of Radici, which was designed by architect Robert Weimer with finishes by L'Esperance Design of West Hollywood.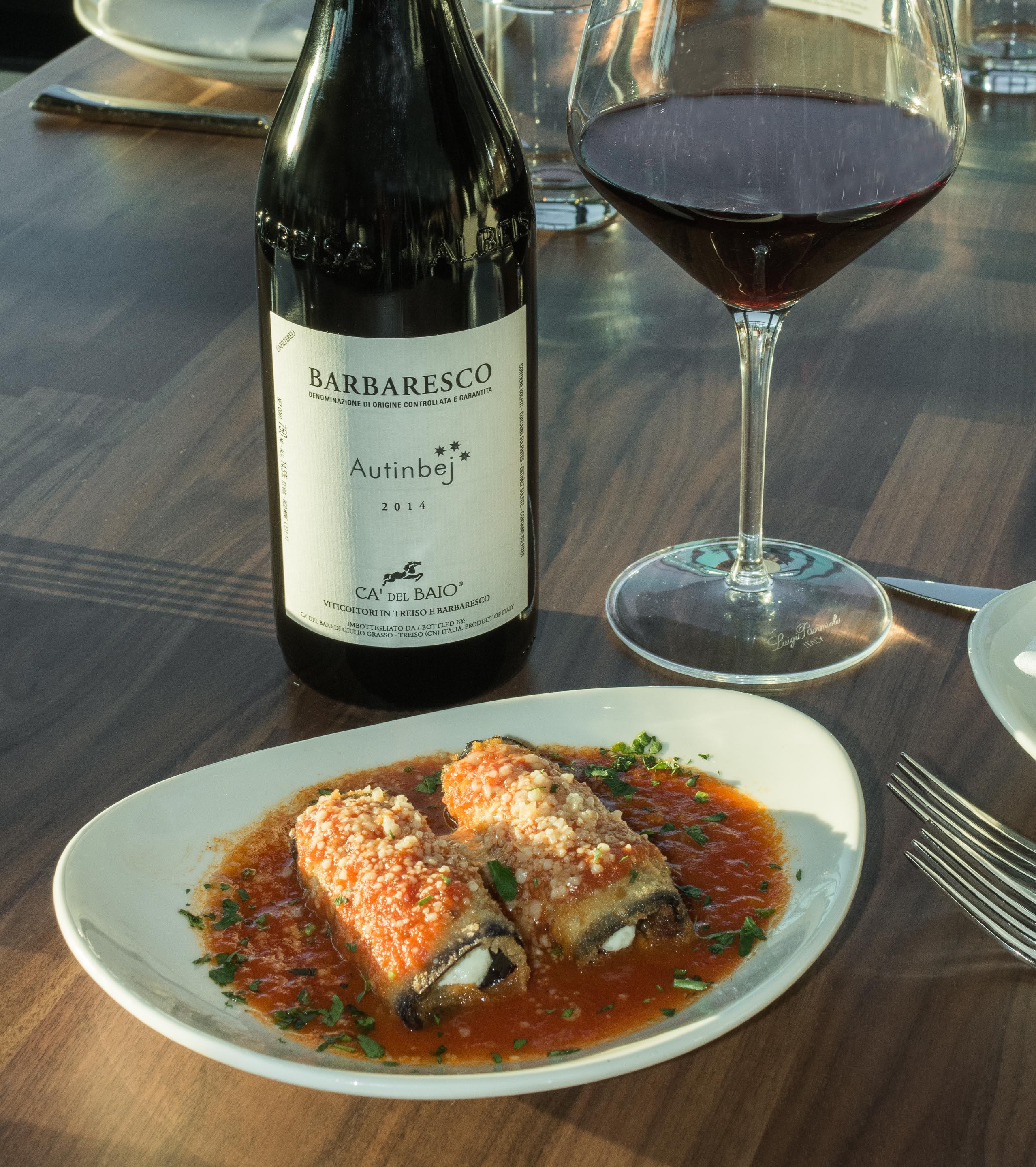 An incredible element is a screen-printed feature wall, which serves as a kind of porthole to Pacentro, Italy. "We took a photograph of Lucia's family home in Pacentro and had the image screen-printed on silver mylar wallpaper to enliven it," explains Paul L'Esperance. "We always add something dramatic in every space to really personalize."
Currently, Radici hosts several unique Happy Hours throughout the week, like Wednesday Wine Night, which offers half-off bottled wine and a dinner special of Chicken Parmesan with soup and salad for $19. Parking is easy, with a garage below the restaurant, and forthcoming valet service.
Reservations are recommended ≫ radicihermosabeach.com
Written by Joclene Davey | Photographs: (this Page And Next) Courtesy Of Radici