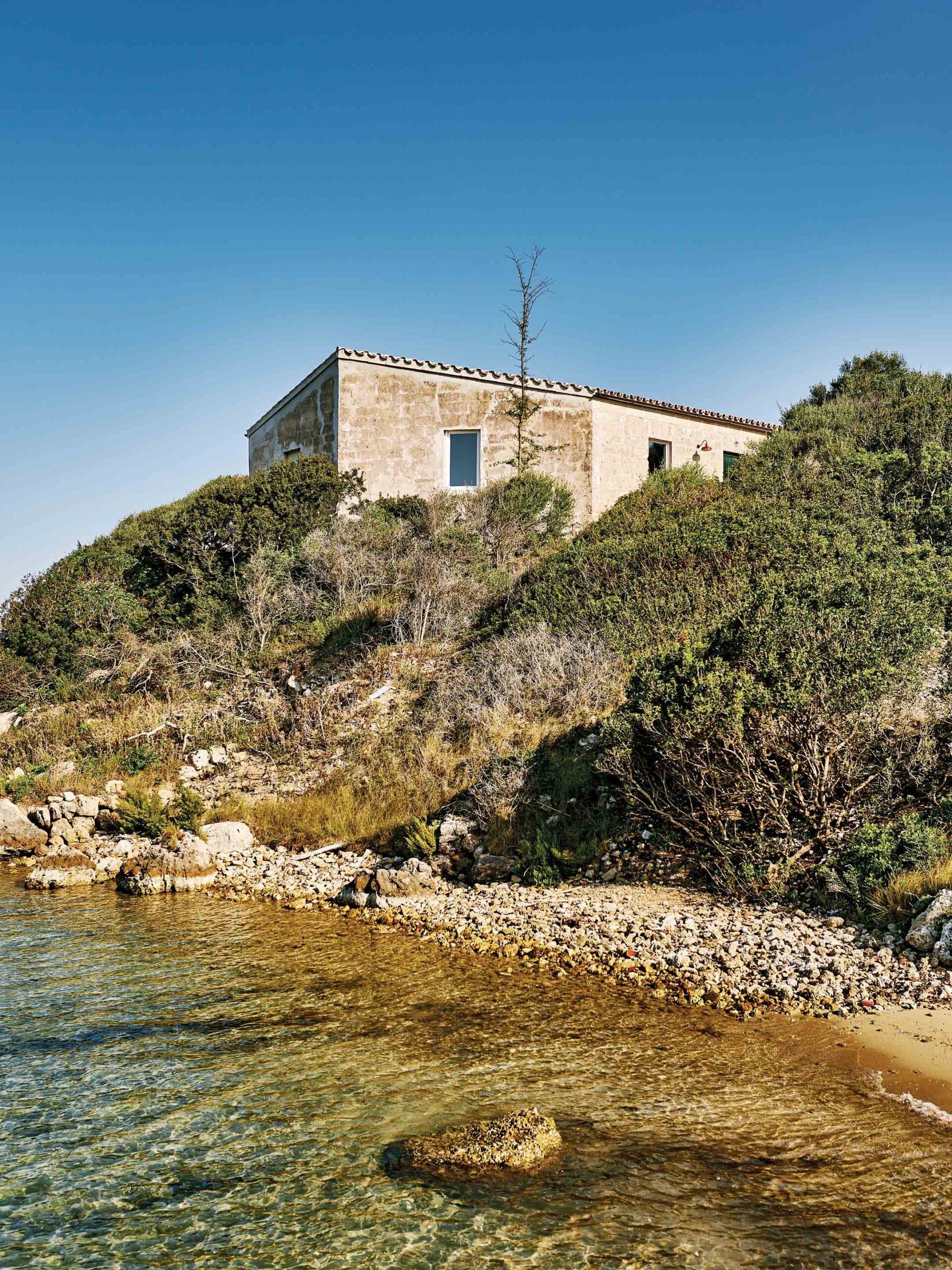 Given the contemporary art already glorifying its gallery walls in outposts from Hong Kong, London, Zurich, Gstaad, Monaco, and St. Moritz, to New York and Los Angeles, Hauser & Wirth has never found itself in want of an extraordinary canvas.
And yet, it was a crumbling but magnificent edifice languishing on a small island in the port of Mahón that presented Hauser & Wirth with a prize opportunity to add another architectural restoration to its reputationally unquestioned repertoire.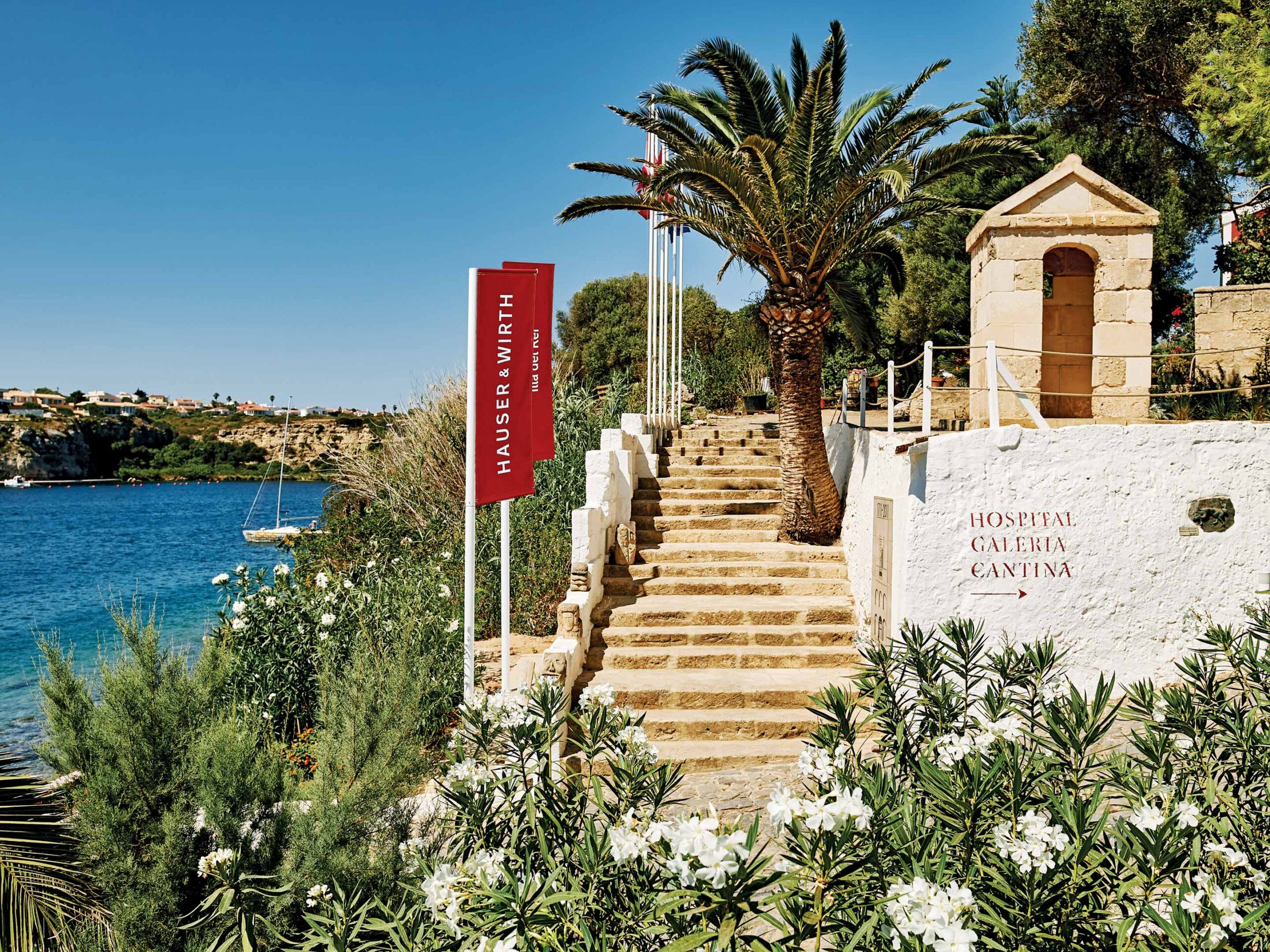 Breathing new life into buildings that have seemingly outlived their time or usefulness is the Hauser & Wirth way. One could argue that the internationally-admired gallery is at this point as known for its painstaking architectural overhauls as it is its vibrant and edifying exhibitions. Hauser & Wirth is, you'll remember, responsible for turning a hodgepodge of dilapidated farm buildings in rural Somerset into a superlative art center, and for revitalizing a 100,000-square-foot former flour mill in downtown Los Angeles into one of the city's essential art scenes. But even for this gallery, Hauser & Wirth Menorca, Spain stands as a transformational tour de force. 
Forming a U-shape and surrounding a square and a chapel, the award-winning conservation project includes a series of outlying buildings that were once tasked with managing support functions of the main hospital, which is now a museum celebrating its history, established by the Fundació Hospital de l'Illa del Rei (a non-profit formed to protect and promote the island). There are ruins of a 6th-century basilica (discovered in 1888) on the site, contextually true plantings and a spattering of outdoor sculptures. Inside is a clean modern contrast to ancient stone. This fusion of art and history enriches the experience of both.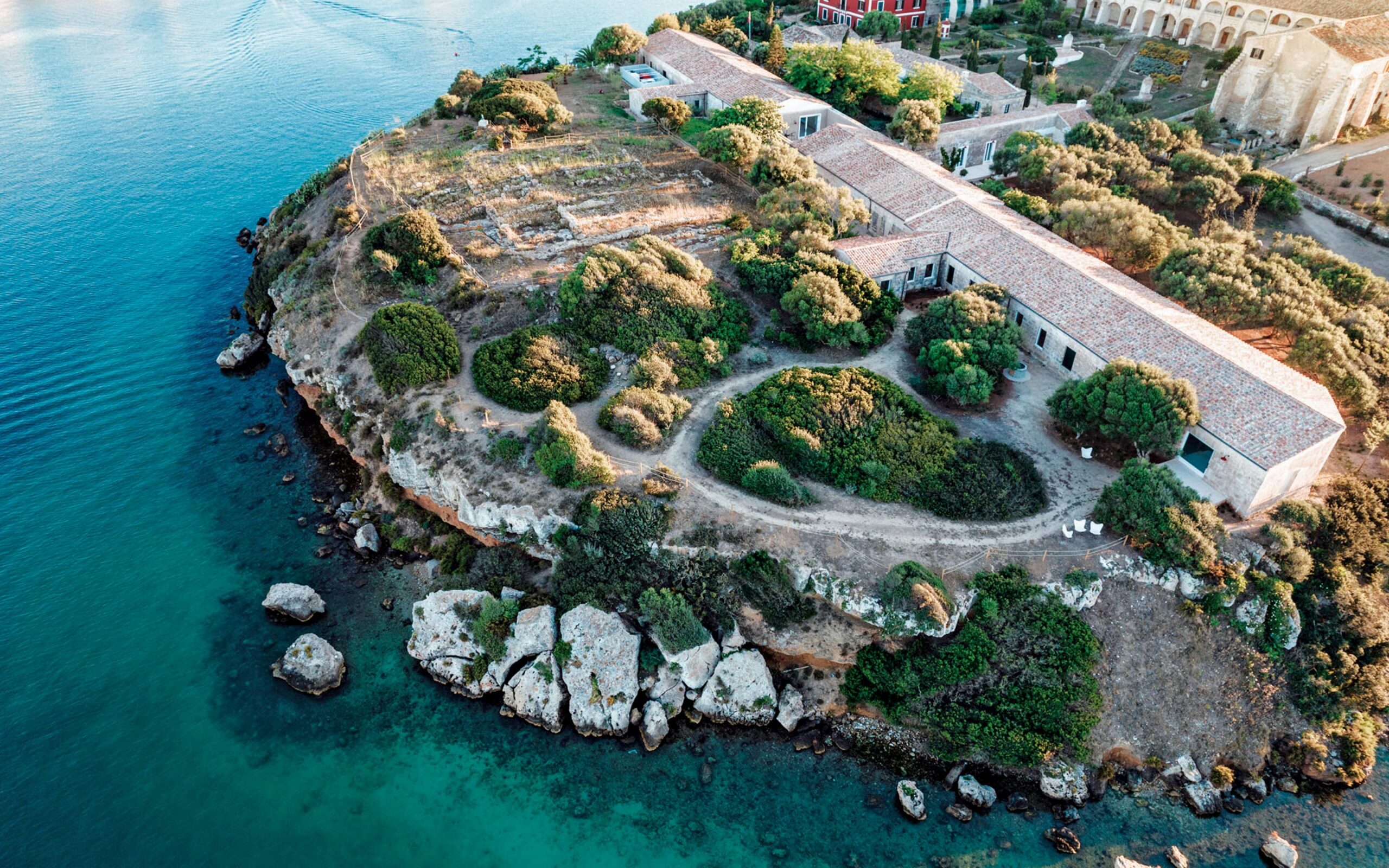 Much of this is a credit to Luis Laplace, who Hauser & Wirth tapped to helm the project's design, renovation and landscaping. The gallery knew what it had in Luis Laplace, having previously teamed with the Paris-based, Argentinean architect on its outposts in Switzerland, the UK, and the U.S.
Well situated to the monumental task at hand, Luis Laplace worked closely and in sympathy with the Fundació Hospital de l'Illa del Rei and approached the project by emphasizing the island's local traditions and heritage, as well as collaborating with area architects. To understand the origins of the building Laplace also visited several naval buildings around Menorca.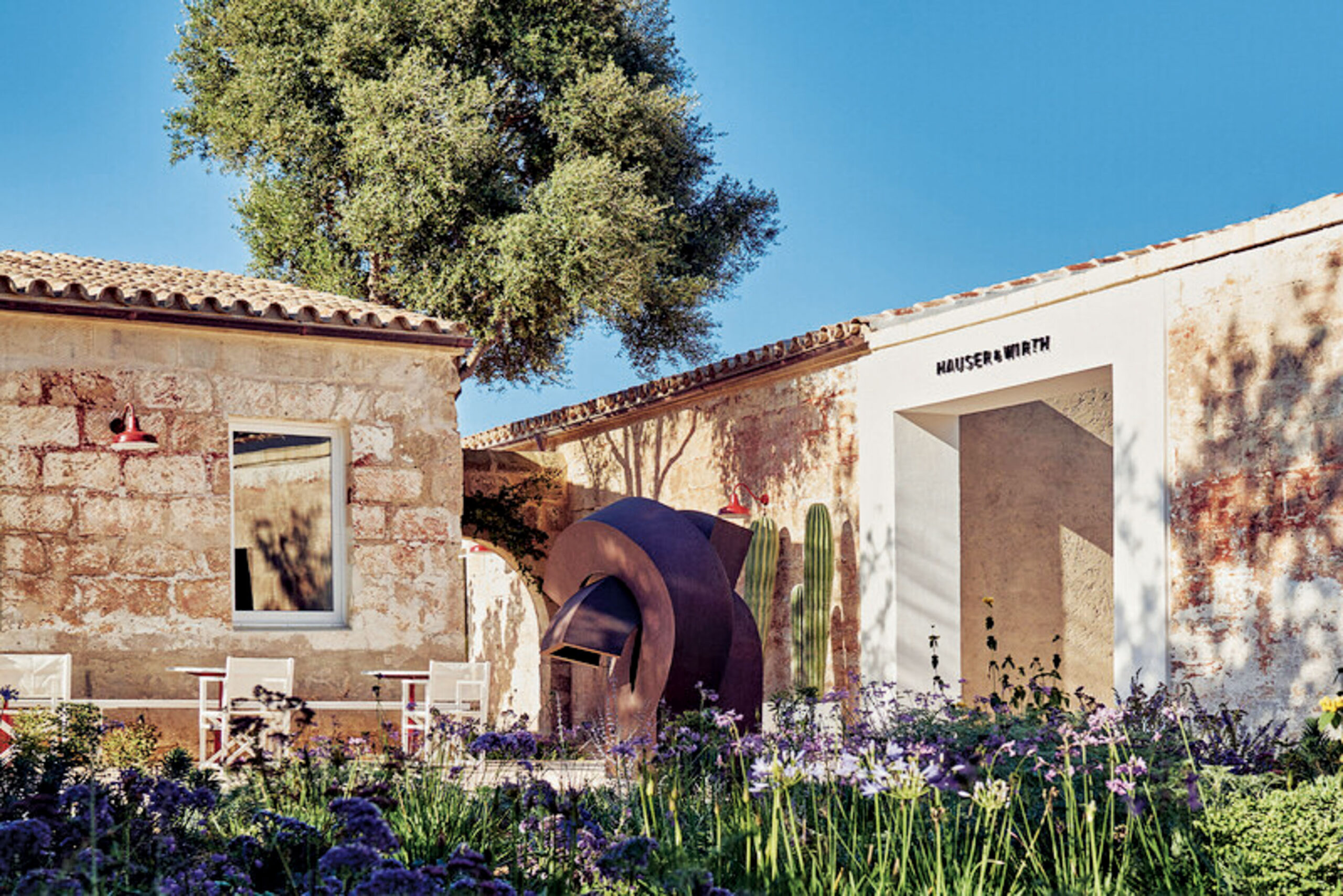 "The spaciousness of the galleries, the restored arches and the skylights and windows pay an homage to that origin," he says.
With both the island and Menorca protected UNESCO Biosphere sites, conservation and sustainability are core to the project. Tiled roof and terrazzo flooring, made on site with Menorcan stone, are among the local architectural elements that Laplace employed. 
What's more, "The project incorporates two small annexes, restored using the local sandstone," notes Hauser & Wirth.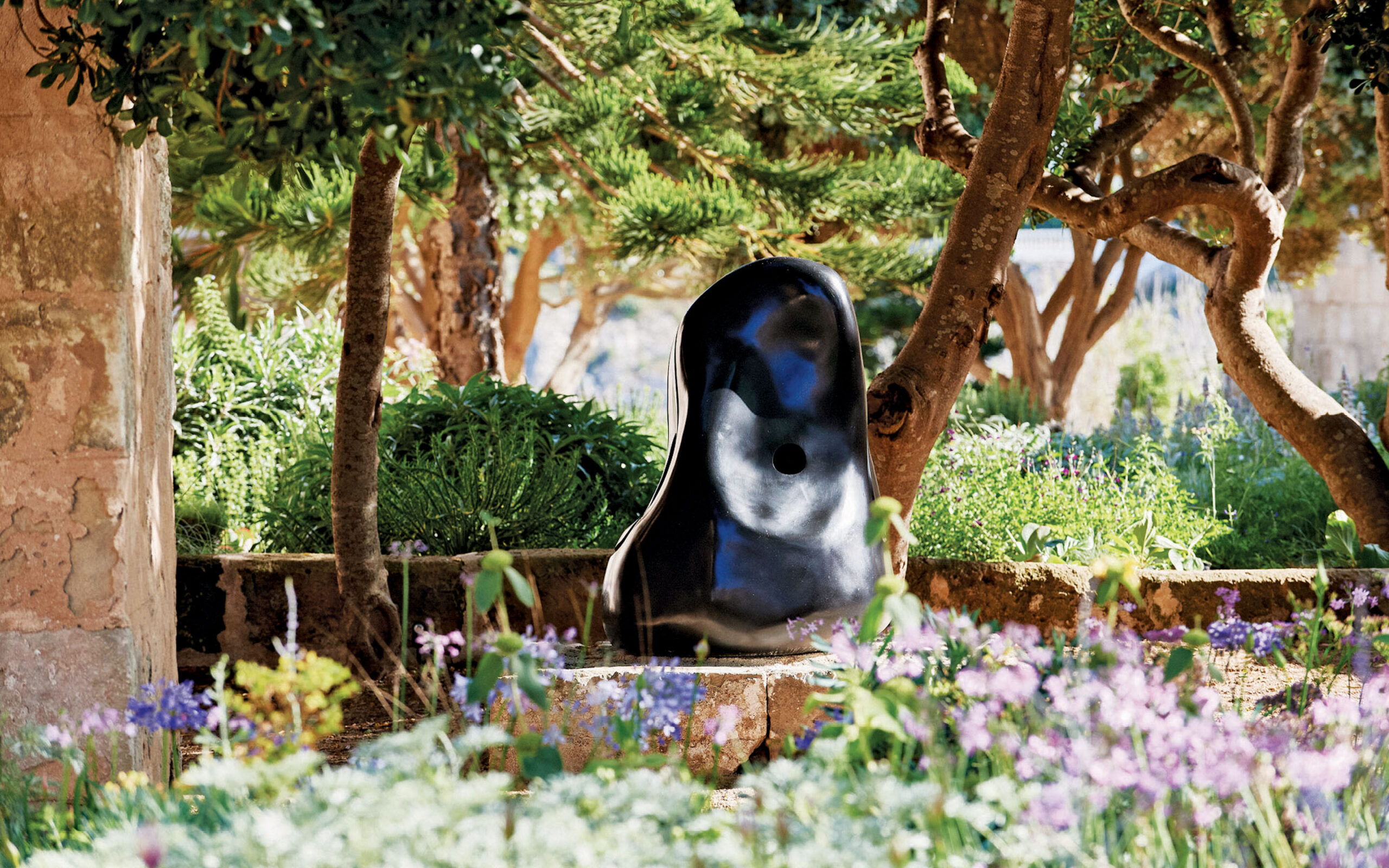 "The interior architecture features the restored original wood beams, and the walls across the two buildings have been washed with traditional lime plaster, leaving the scars on the sandstone walls visible."
Environmentally, the project features rainwater collection protocols and energy-efficient climate controls for the buildings. A water plant to reuse water for ground irrigation also was created. Every effort responds to our increasingly precarious environmental moment and to the sensitivity of the built environment.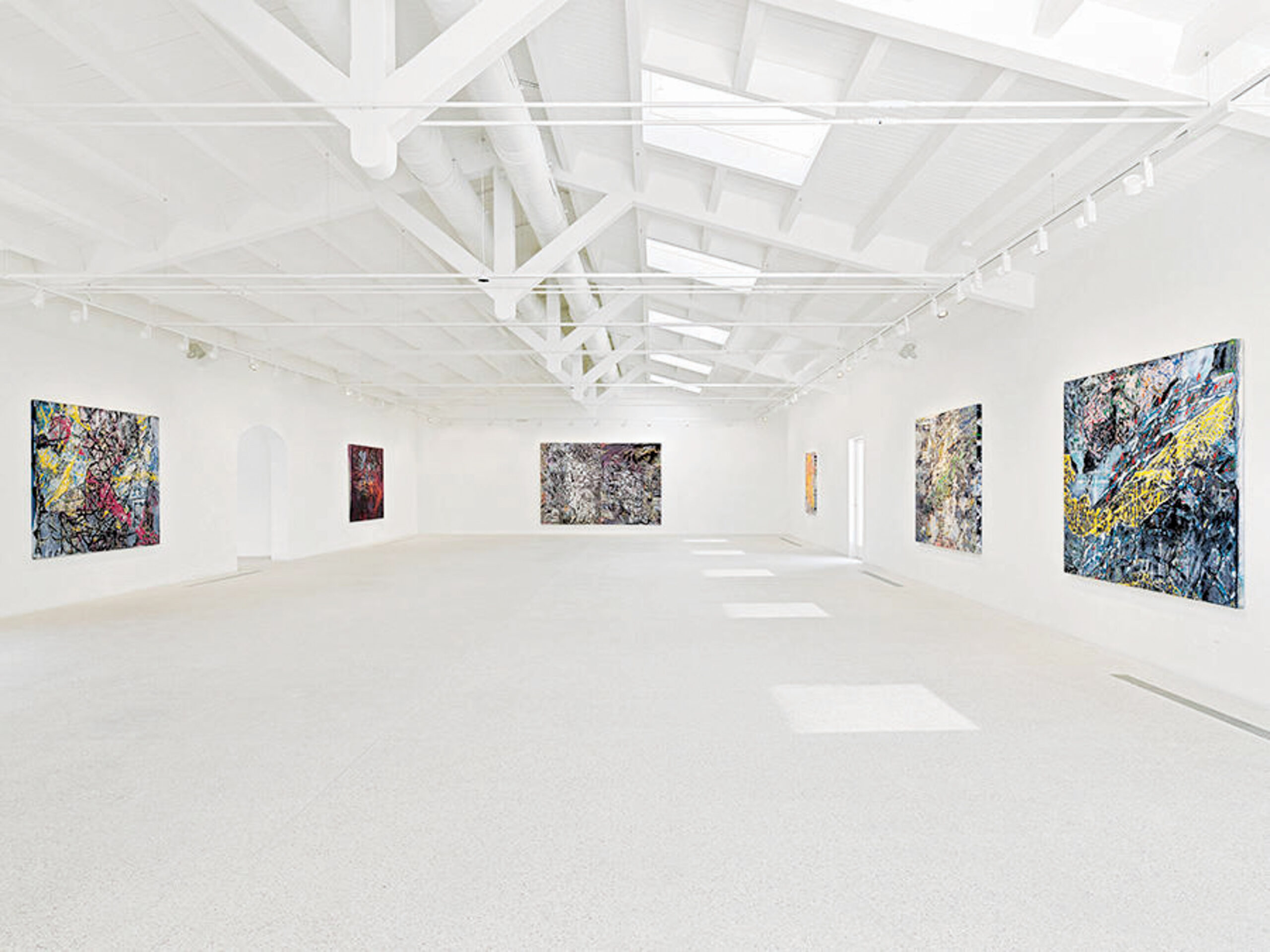 The garden is spectacular, designed with beautifully manicured abandoned by noted Dutch landscape designer Piet Oudolf, whose composition of low-growing grasses, flowers and other native Mediterranean plants, is an earthy delight of color and texture that sets off the pale pink stone and rapturous blue beyond. These glorious yet quiet grounds frame outdoor sculptures by the likes of Spanish Catalan artist Joan Miro.
"When I first visited Menorca, I was inspired by how periods of flowering spread throughout the year, which makes the garden interesting at all seasons," explains Piet Oudolf. "I am most interested in the structure of plants, and used perennials adapted to the climate to create a garden rich in shape and textures."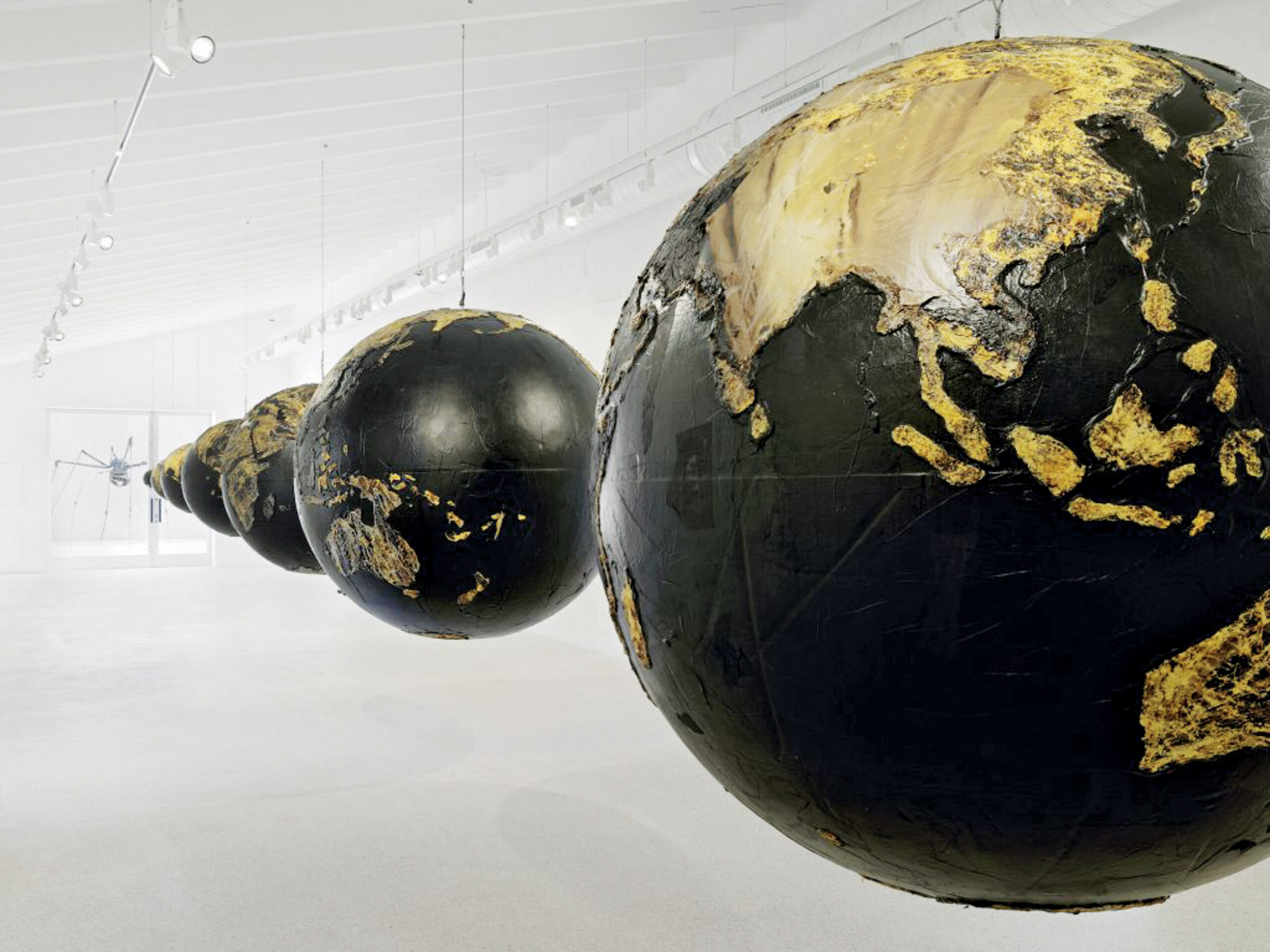 Hauser & Wirth Menorca is never far from its roots. The naval theme manifests in nautical-inspired design details, including cording, metal hardware and splashes of blue and red. In the restaurant Cantina, which is modeled after a proper "sea bistro," one dines on sustainable and local produce amid sailing flags, stripe-covered seating and peppy royal-blue light fixtures that pop against crisp white walls.
The exhibition galleries are themselves as white as a crashing wave, highlighting thoughtfully curated exhibits. Opening with an exhibition from Los Angeles artist Mark Bradford, Hauser & Wirth Menorca continues its art engagement with the world by once again crossing the seas to stage the exhibit "Sodade" by another American artist, Rashid Johnson, this summer.
Hauser & Wirth | hauserandwirth.com
Photos courtesy of Hauser & Wirth