Already an A-list favorite, Los Angeles-based interior design studio Consort launches its first furniture collection
Mat Sanders and Brandon Quattrone launched Consort just six years ago. Since then, the studio has become a reference for design connoisseurs. Jessica Alba, Jimmy Kimmel, Ben McKenzie, Nina Dobrev, Shay Mitchell and Sophia Bush are some of the celebrities who have called on Consort, which also works with the trade and all types of customers who are drawn to its casual approach and aesthetic combining California cool and French chic.
Facing growing demand, Sanders and Quattrone took the plunge and opened their first shop in Los Angeles at the end of 2015. The studio is a 2,000-square-foot space on Melrose Avenue with a curated selection of furniture, small decorative items and artworks.
"The internet has been pivotal in growing our design business, and after receiving so many requests for work we weren't able to take on, we knew we had to open a space to bring our casual-cool look to the homes and spaces of anyone wanting a fashion-forward home without sacrificing comfort and livability," says Sanders. One success leading to another, the duo launched its second showroom one year later in New York City.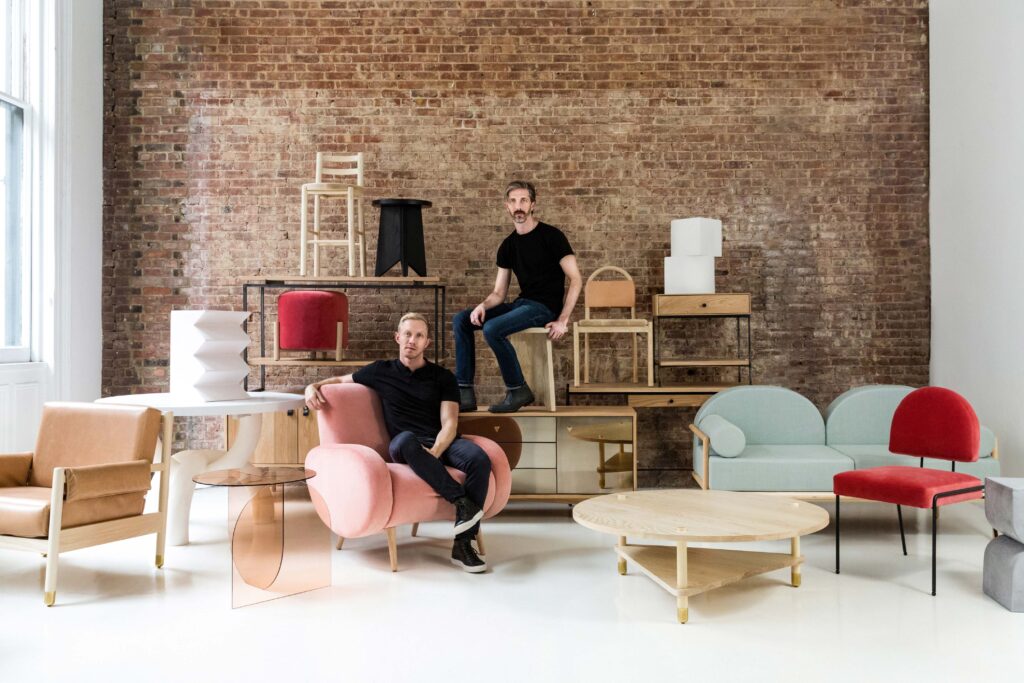 With a consistent approach to design, it rapidly became clear to Sanders and Quattrone that the next step would be to create a furniture collection. In search of inspiration for their new project, the twosome immediately knew that they had to travel to their favorite place in the world: the Paris flea market. There they discovered a leather-bound journal that was their starting point.
"Inspired by this aughts-era tome, we created a furniture collection marrying its modern-day Parisian romp and our undying obsession with French modernism," says Sanders. Previewed at the International Contemporary Furniture Fair (ICFF) on May 20-23, and available through Consort's online shop and in its Los Angeles and New York retail spaces starting this summer, the line's 44 handcrafted pieces, ranging from $550 to $7,500, offer a high level of customization. With 24 finishes (such as wood, lacquer, metal, plaster, glass and leather) and 50 different hues of linens and velvets, literally hundreds of combinations are possible.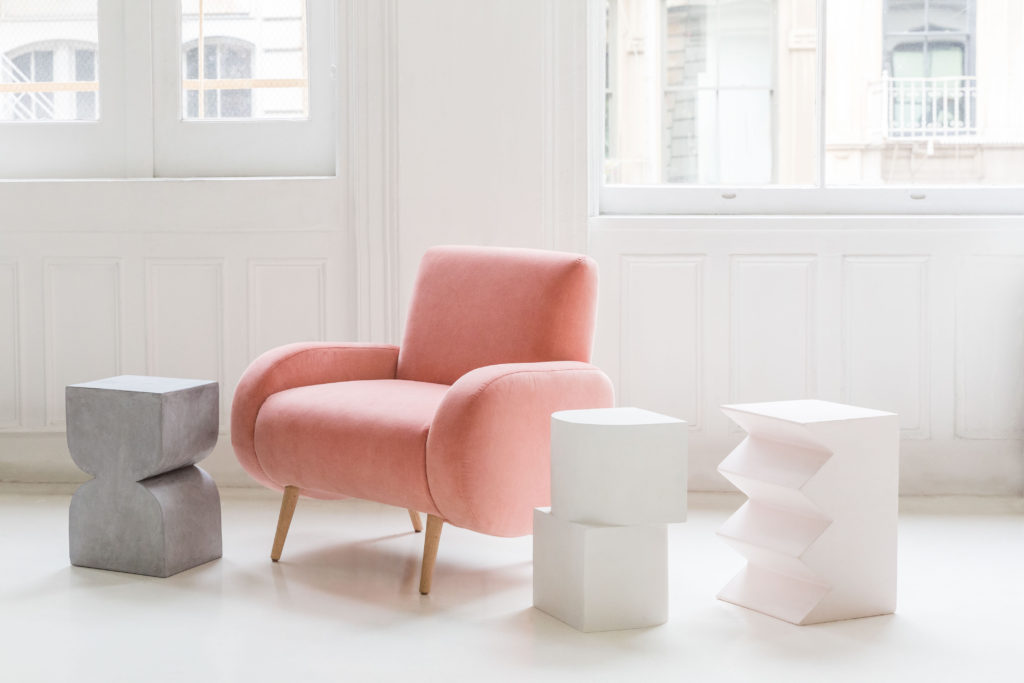 "The three big differentiators in our collection are style, customization and price point," says Sanders. "To celebrate the maker movement, we've engaged the country's premier fabricators to manufacture the pieces all within the U.S. This also offers us the flexibility to fully customize the pieces to the client's request."
Focusing on quality and craftsmanship, each piece is made by hand in six to eight weeks across the country. The eye-catching, heart-shaped-back Amour Settee; the timeless, inviting Marcel sofa and the sculptural Petite accent tables—among many other pieces—bring an elevated sense of style to any space. Carefully conceptualized and designed, this collection reflects the importance of every detail.
"After months of sketching and sweating over each piece in our line, we've tightened our focus down to the littlest things with the biggest impacts," Sanders says.
"Since the inception of our interior design firm, we've been designing products for our clients and showrooms. This collection reflects a refined vision and cohesive approach to a complete furniture ensemble."
Website: consorthome.com
Photographs: Courtesy of Consort