Award-winning chef Michael Cimarusti imagines a new menu at Ace Hotel Downtown Los Angeles
At 929 S. Broadway, Ace Hotel Downtown Los Angeles is a destination in itself. Built in 1927, the 13-story Spanish Gothic building honors its past. Once home to the United Artists Theatre designed by C. Howard Crane, the structure now hosts a stylish hotel, which, since early 2014, has been at the intersection of history and creativity.
Last October, the hotel's signature restaurant, formerly LA Chapter, opened its doors as Best Girl. Following the rest of the hotel's lead in historical homages, the eatery takes its name from a silent movie starring Mary Pickford—also the first film screened at the theater 90 years ago. Shaped by Los Angeles-based Commune Design, the 132-seat restaurant still features the same casual, inviting and airy atmosphere that characterized its former occupant.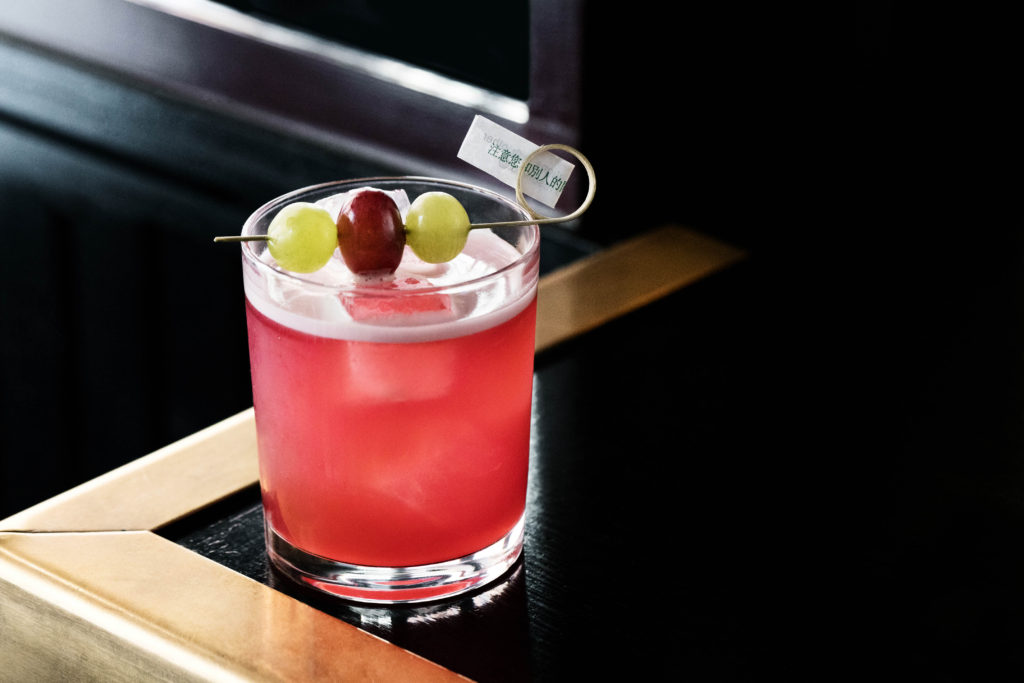 Furnished with Thonet chairs, soft leather banquettes, and custom, brass-top tables that provide a striking contrast to the black-and-white checkerboard floor and original poured concrete ceilings and columns, the space is reminiscent of a Viennese cafe with a nod to late 1920s-era L.A. design.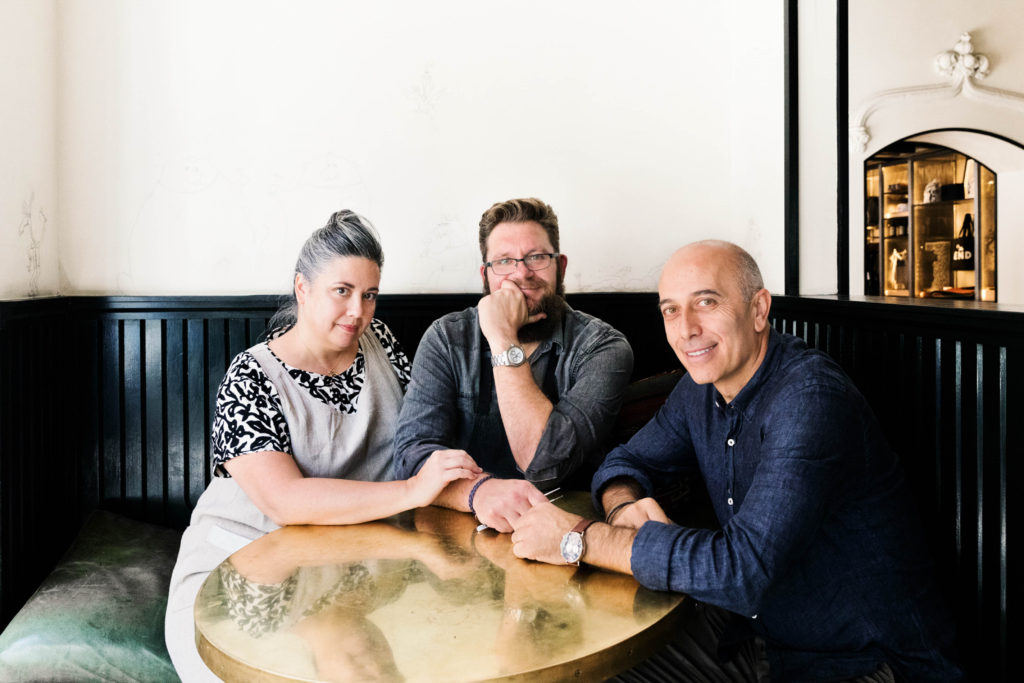 The change is in the plates. Well-known for seafood and fine cuisine—with restaurants such as Providence and Connie And Ted's, and seafood market Cape Seafood and Provisions—renowned chef Michael Cimarusti developed a different approach for Best Girl, focusing on his favorite meals made at home for family and friends. Chilaquiles with scrambled eggs, tortilla chips, queso fresco, cilantro and scallions; a tonkatsu-style chicken sandwich with yuzu kosho mayonnaise, creamy miso cabbage and sesame; calamarata pasta with Calabrian pork ragu and locatelli romano; and rock cod with Saltspring mussels, fennel, orange, olive and grilled bread are some of the dishes that express the variety of L.A. cuisine, drawing influence from Mexican to Japanese to Italian sources and more.
Among the selection of desserts made by chef Crisi Echiverri, the Bardstown pudding—sticky, bourbon-scented toffee pudding, crème fraiche ice cream and blackberry compote—and coconut pandan tapioca with calamansi, tropical fruit and macadamia nut crunch are favorites. Finally, is Beverage Director Mary Bartlett's cocktail, beer and wine offerings. By preserving its legacy and L.A.'s multiculturalism, Best Girl makes for a marquee experience.
Website: bestgirldtla.com
Photographs Courtesy of Dylan + Jeni (food + portrait) and Spencer Lowell
Courtesy of Ace Hotel Downtown Los Angeles and Best Girl (restaurant)