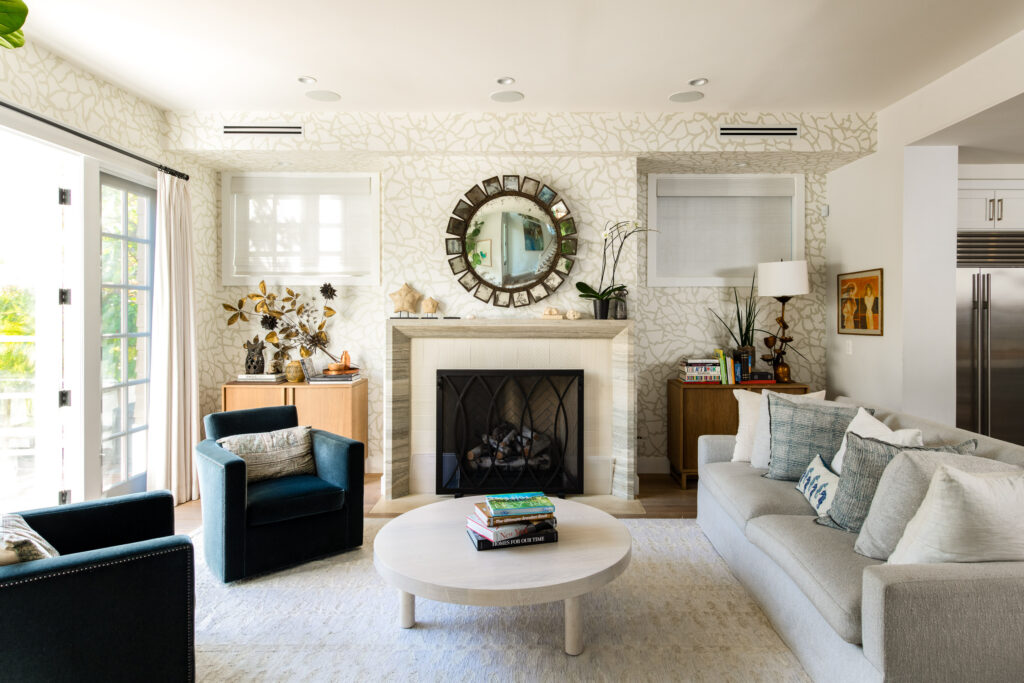 Soothing and classic, casual and chic, this 4,093-square-foot family-friendly home is ideally situated a few steps from the beach yet still in the heart of town. In addition to this dream location (325 9th St., Manhattan Beach), the five-bedroom, five-bath property—owned by a couple with two kids—has all the ingredients for a life of comfort and style.
According to architect Louie Tomaro of studio Tomaro, "a well designed and constructed building can make an enormous impact on its occupants." The architect adds: "Our creative designs integrate functional spaces and flowing circulation into cohesive and intriguing buildings. Our forward-thinking architecture emphasizes natural light and spaces that capture views." Tomaro applied this precise approach to this project inspired by a Cape Cod retreat.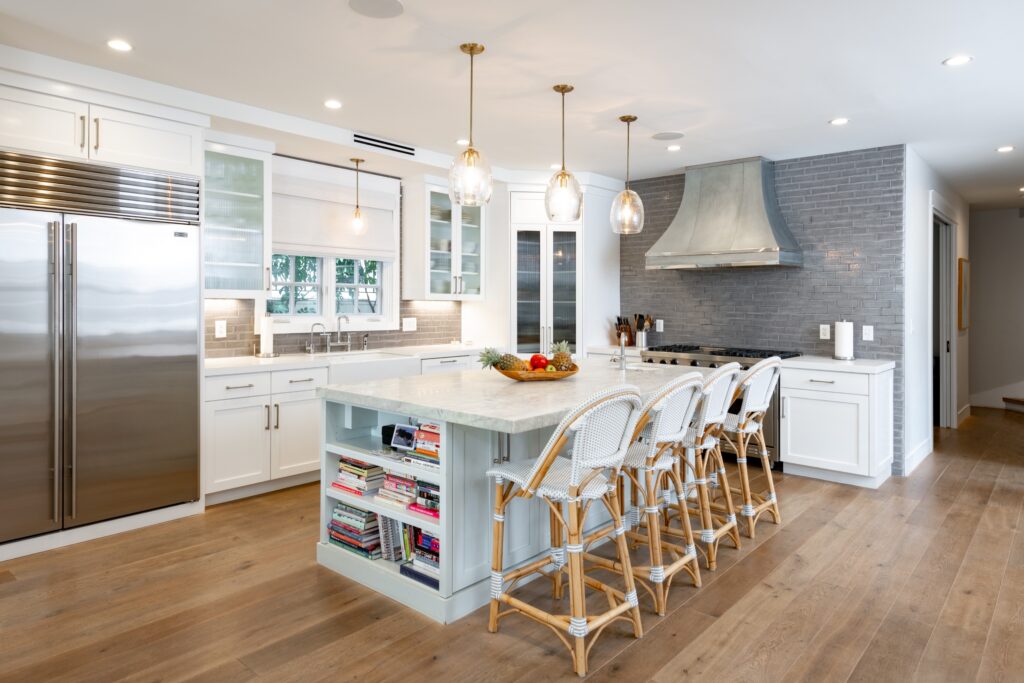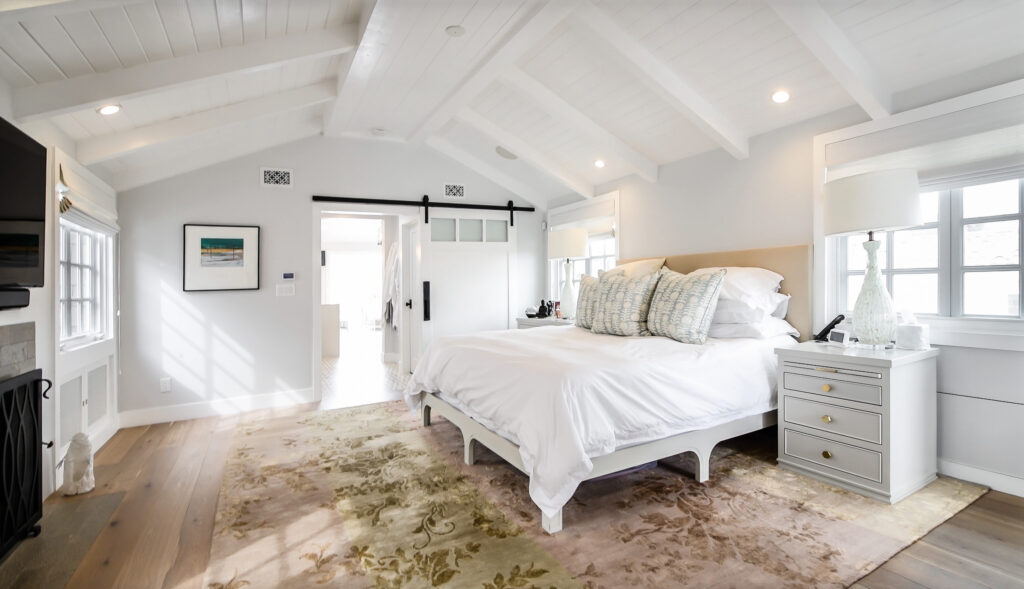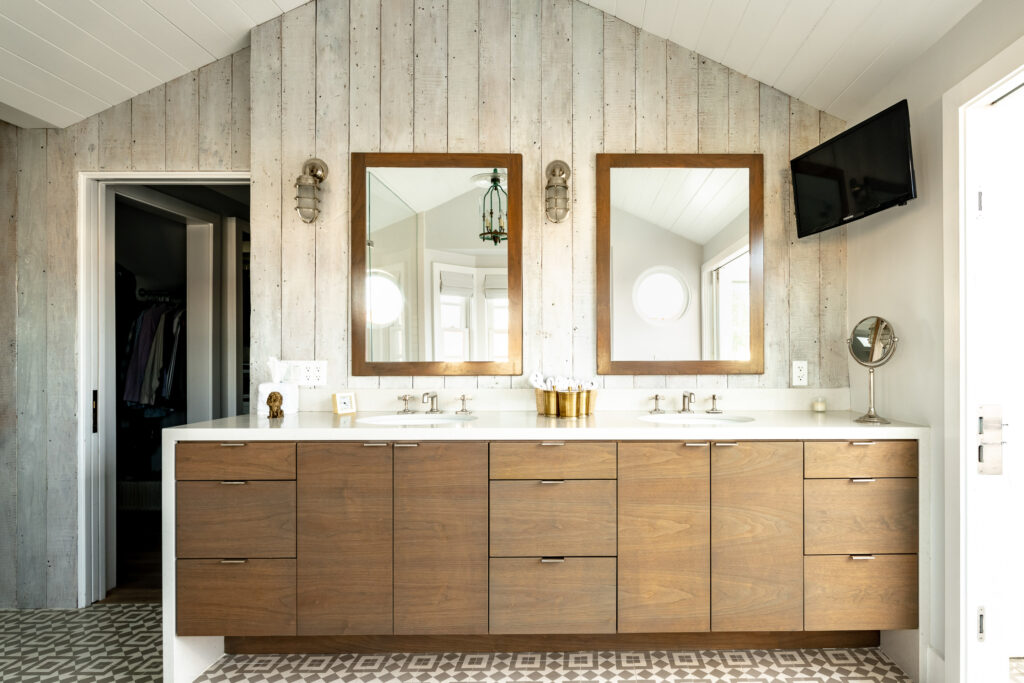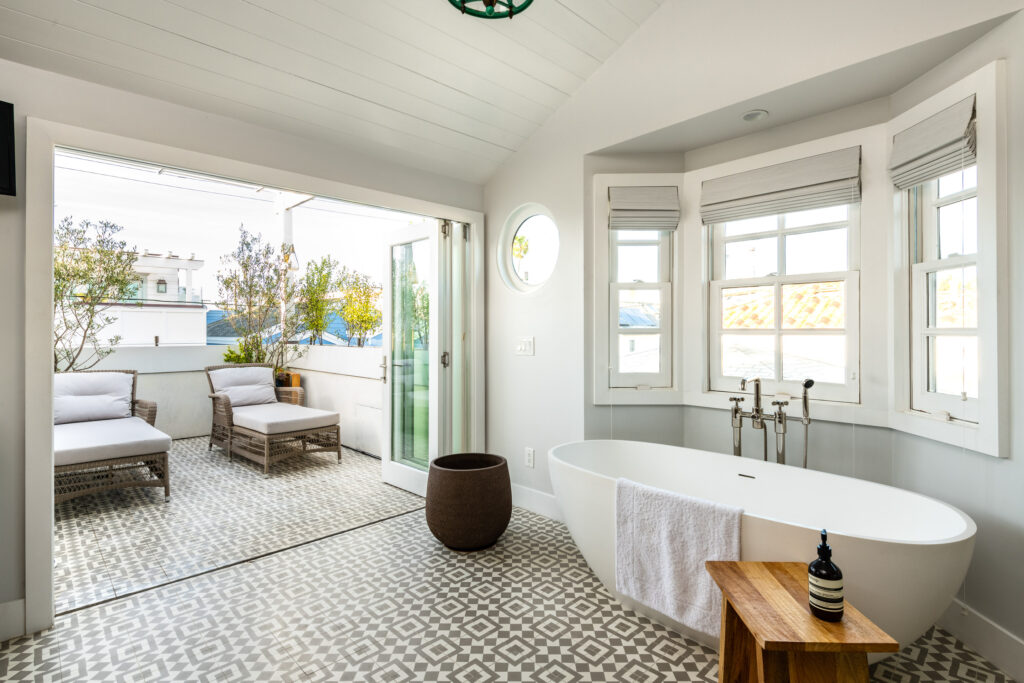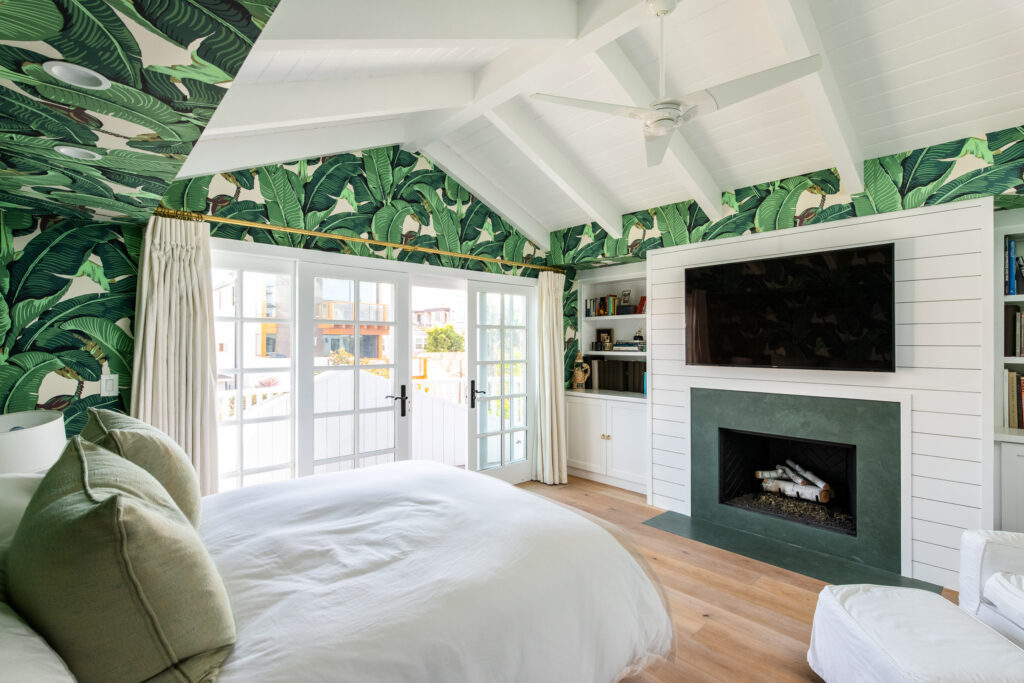 Bathed in natural light, the dwelling is organized in three levels. The first, which opens to a charming patio, comprises the living room with a kitchen for indoor/outdoor entertaining, a TV room, a powder room, and a two-car garage. (In addition, there is a third parking spot on the side of the house.) Front and rear staircases lead to the second floor, which is a kids' paradise with four bedrooms, three bathrooms, a den, and a separate large homework station.
The entire third floor is dedicated to the master suite, which features a spa-like bath with a steam shower and private chaise balcony with remote control awning, as well as a custom boutique-style walk-in closet, a New England turret with office and an additional balcony with an ocean view. High-end finishes prevail throughout the house, which is adorned with three fireplaces, vaulted ceilings, custom cabinetry, recessed lighting, and modern accents. Among them: Waterworks fixtures, Granada and Ann Sacks tiles, and wide-plank French oak floors. Mostly neutral colors such as white, light gray and natural wood offer a relaxing feeling in every nook.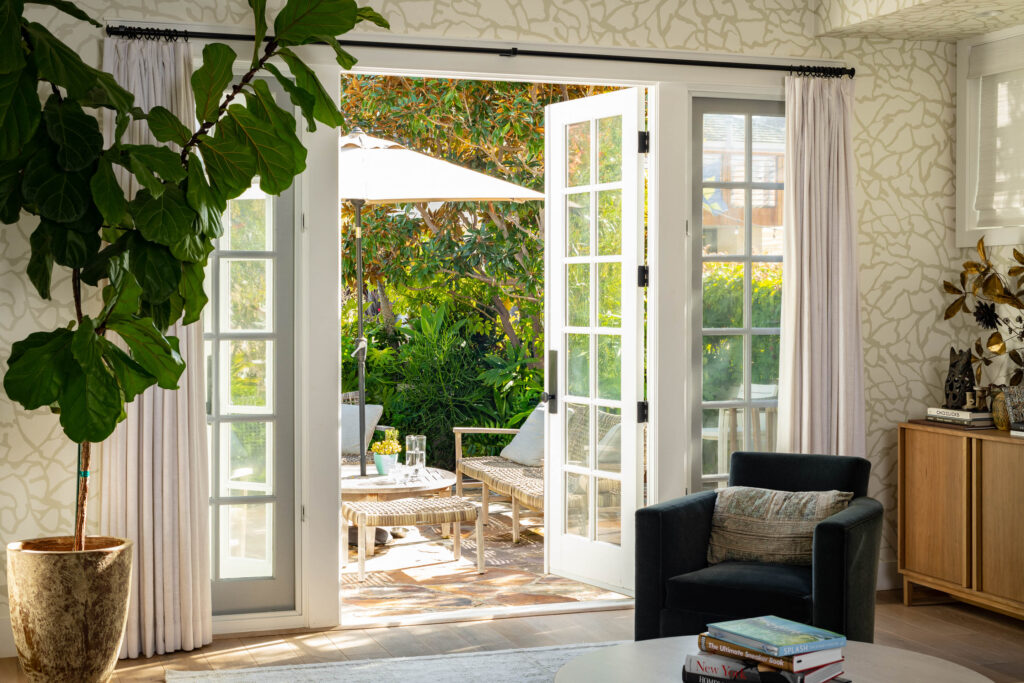 While the architecture takes inspiration from the Hamptons, the airy and bright interior spaces, shaped by Jeff Andrews of Jeff Andrews Design and Noelle Parks of Noelle Interiors, reflect the "beauty meets function" philosophy of Parks and the Hollywood glamour aesthetic of Andrews. As Andrews—who previously worked on two other properties for the owners, and names Khloé and Kourtney Kardashian, Ryan Seacrest and Kaley Cuoco among his clients— writes in his book "The New Glamour: Interiors with Star Quality" (Rizzoli), "Glamour is achieved not only through extravagance, but also restraint. From the smallest details to the grandest gestures, from the mix of elements to the simplicity of selection." Of this project, the designer says, "This quite sizable home has the coziness of a quaint beach cottage with all the upscale elements of modern living." Fresh, relaxed and elegant, the house is, finally, one that combines high-end vision with an easygoing lifestyle.
Photographs By Nils Timm
William Passavia
310.752.3023
DRE 01953672
Compass
Price upon request
All Access Pass to LA's Hottest Homes
Get an inside scoop on celebrity homes, exclusive real estate, mansions & more.