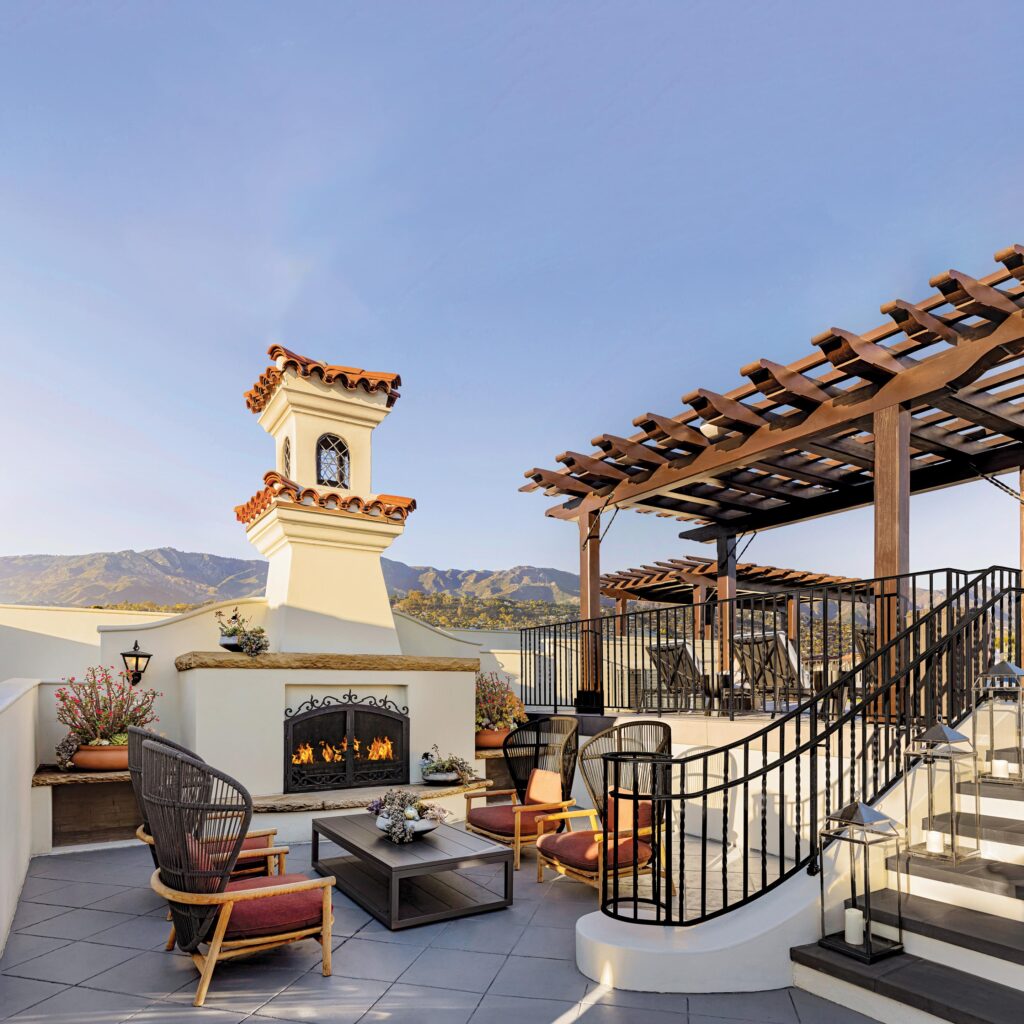 Ideal for a Weekend Trip, the Canary Hotel is Undergoing a Renovation That is Slated for Completion This Spring
With original interiors by Michael S. Smith—the Los Angeles designer to the stars and the Obamas—the property which once hosted a home for retirees called the Hotel Carrillo was rebuilt as the Hotel Andalucia until it was finally reimagined as the Canary (a Kimpton hotel since 2012).
A few months ago, an initiative to transform and update this iconic property located in downtown Santa Barbara began, led by interior designer Christian Schnyder, owner of Beleco. The 97 rooms, meeting rooms, restaurant Finch & Fork, lobby and rooftop terrace occupy a Spanish Revival-esque building that served as one of the sources of inspiration for the makeover. While the public areas were completed this past summer, the private spaces should be finished this coming spring.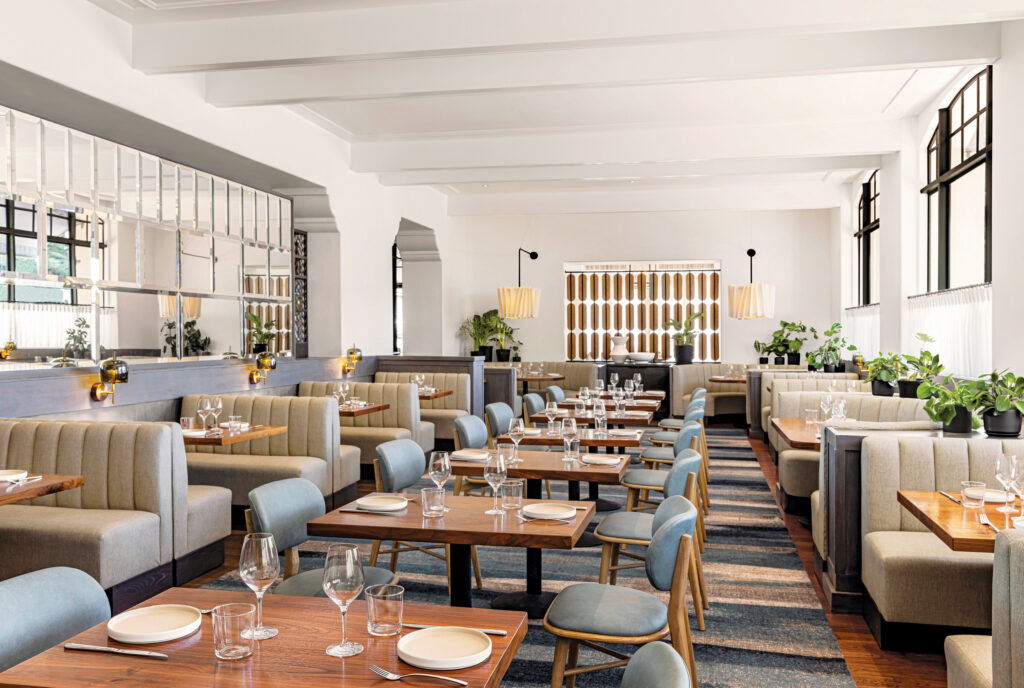 "The hotel had the story of the grand old lady," says Christian Schnyder. "Shifting this past to California cool within the existing classic architecture was the goal, which I believe we achieved."
The color and furniture selections offset the more traditional elements such as the beautiful arches, hand-painted ceramic tiles on the walls, rustic wood and Saltillo tile floors in order to create a timeless yet current environment, which exudes a sense of California cool.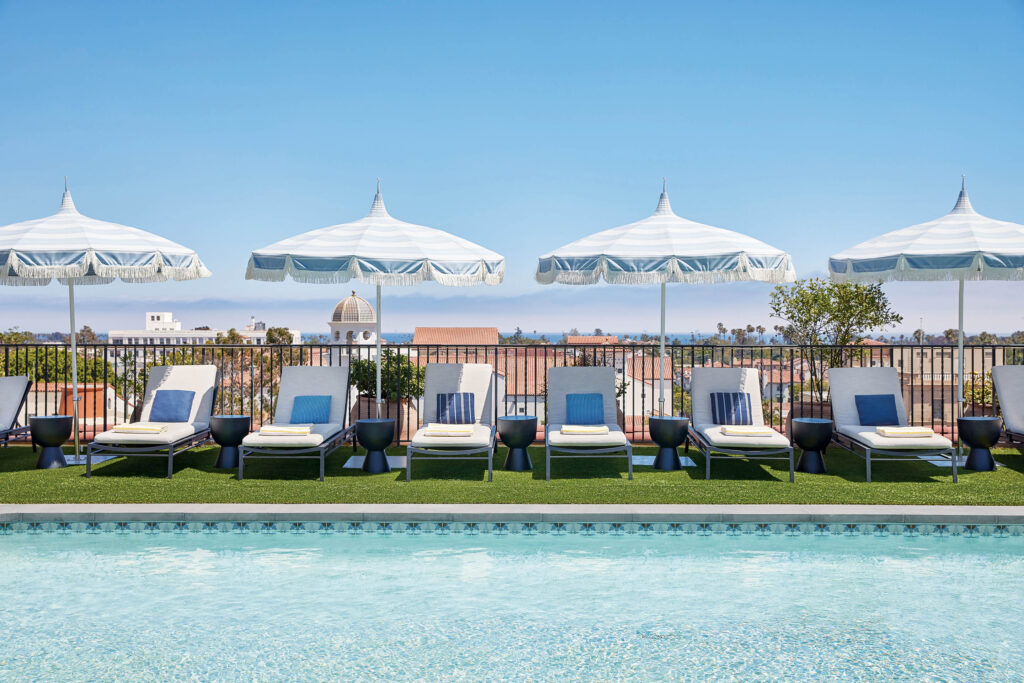 "The guest room walls were done in real plaster, which is unusual in newer constructions," says Christian Schnyder. "It provides a slightly uneven wall finish. We embraced the traditional construction technique and painted a two-tone wainscot that can be found in the Spanish Revival design—a typical style for Santa Barbara, inspired by the original mission in town."
Many natural materials and tones were used throughout for a sense of ease and relaxation while giving depth and texture.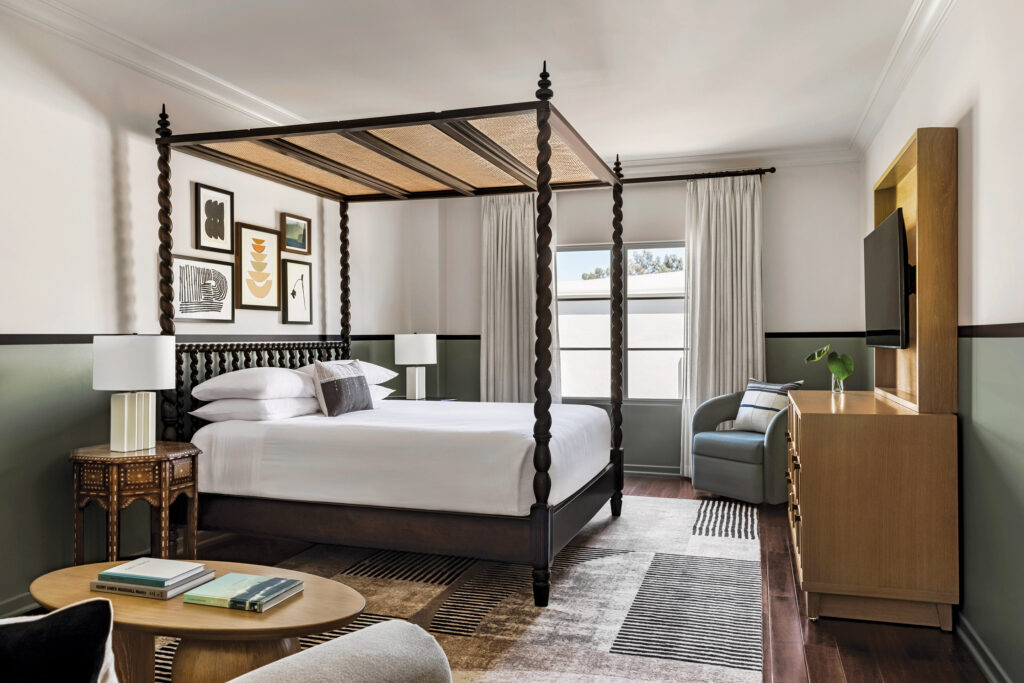 Mixing traditional architecture and modern furnishing and art, the Canary Hotel is starting its renaissance.
"We imagined how a young couple living in an urban setting would renovate a classic Spanish Revival vacation home," confesses Schnyder.
Canary Hotel | belecodesign.com
Photos: Hamilton/Schulte (Danielle Hamilton & Matt Schulte)