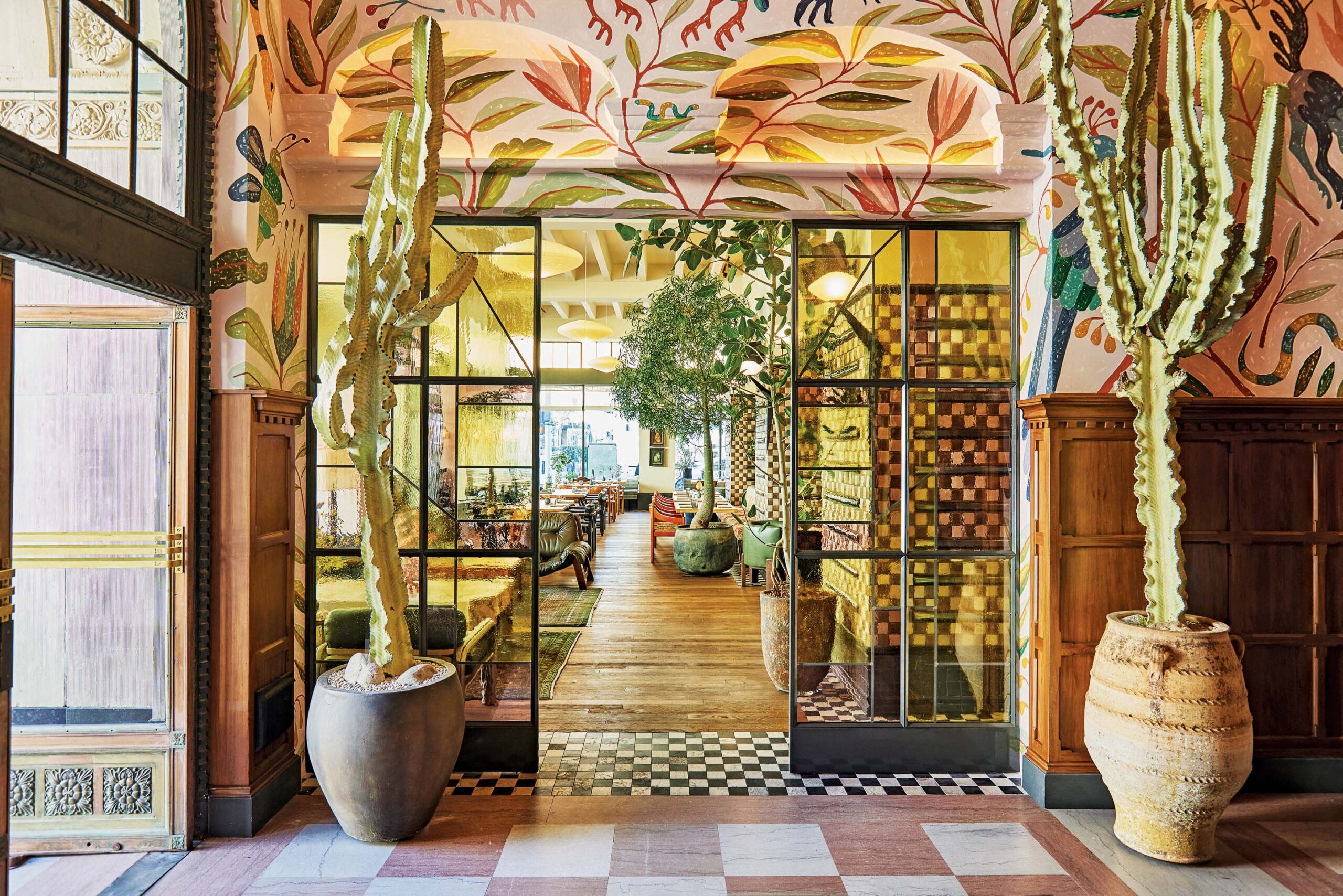 In Downtown Los Angeles, Star Designer Kelly Wearstler Has Transformed a Historic Building Into a Trendy Hotel Filled With Pattern and Color
In the heart of the South Park district, what was a private club in the 1920s followed by a YWCA in the 1960s has just begun a new phase. Originally designed by renowned architects Curlett and Beelman, the iconic California renaissance revival building is now home to Downtown LA Proper Hotel.
Its historic character was preserved during the renovation and now combines with an eye-catching look created by Kelly Wearstler. Mastering the art of mixing and matching, the designer blends past and present in all the spaces, which are adorned with local art and vintage references.
Kelly Wearstler intertwined several influences, from Downtown Los Angeles to Mexican modernism to French, Spanish, Portuguese, and Moroccan elements. 
"The design of the hotel was greatly inspired by the community—early California, Spanish missions, and the Los Angeles Herald-Examiner building across the street," says Kelly Wearstler.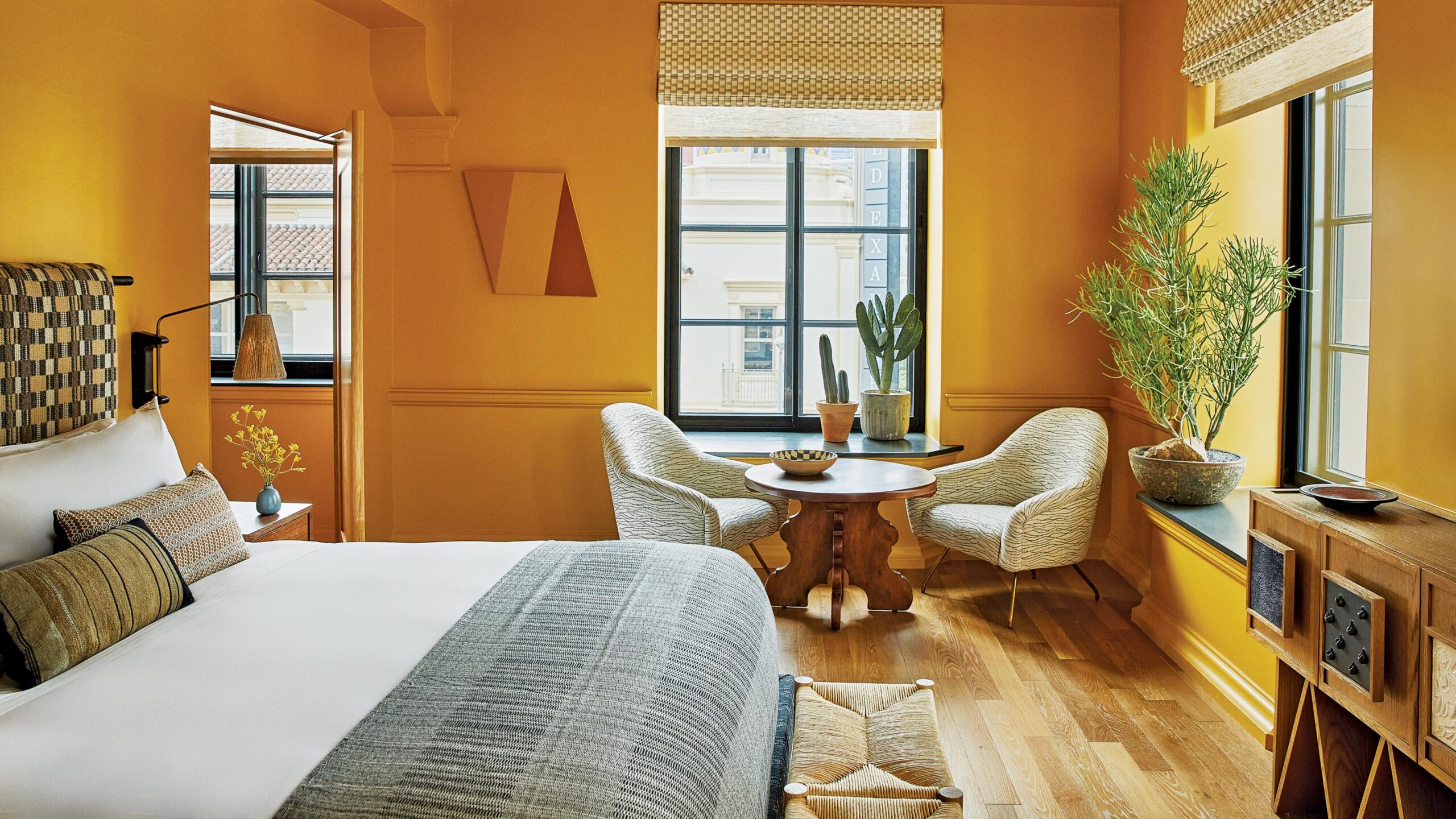 "The building is also a Historic-Cultural Monument, so we maintained some of the original integrity and fabric, like the window casing and brickwork, while elevating it with contemporary jewel tones, patterns, and plasterwork."
More than 100 different kinds of tile were used throughout, as well as site-specific murals and installations by stained glass experts from Judson Studios and ceramicist Morgan Peck, among others. 
Two of the suites—which are an ode to the building's past as a YWCA—particularly stand out. The 1,300-plus-square-foot Proper basketball court reimagines the building's original vintage court through its décor, while the 2,777-square-foot Proper Pool suite comprises a 35-by-12 foot indoor swimming pool with a ceramic mural by Los Angeles artist Ben Medansky.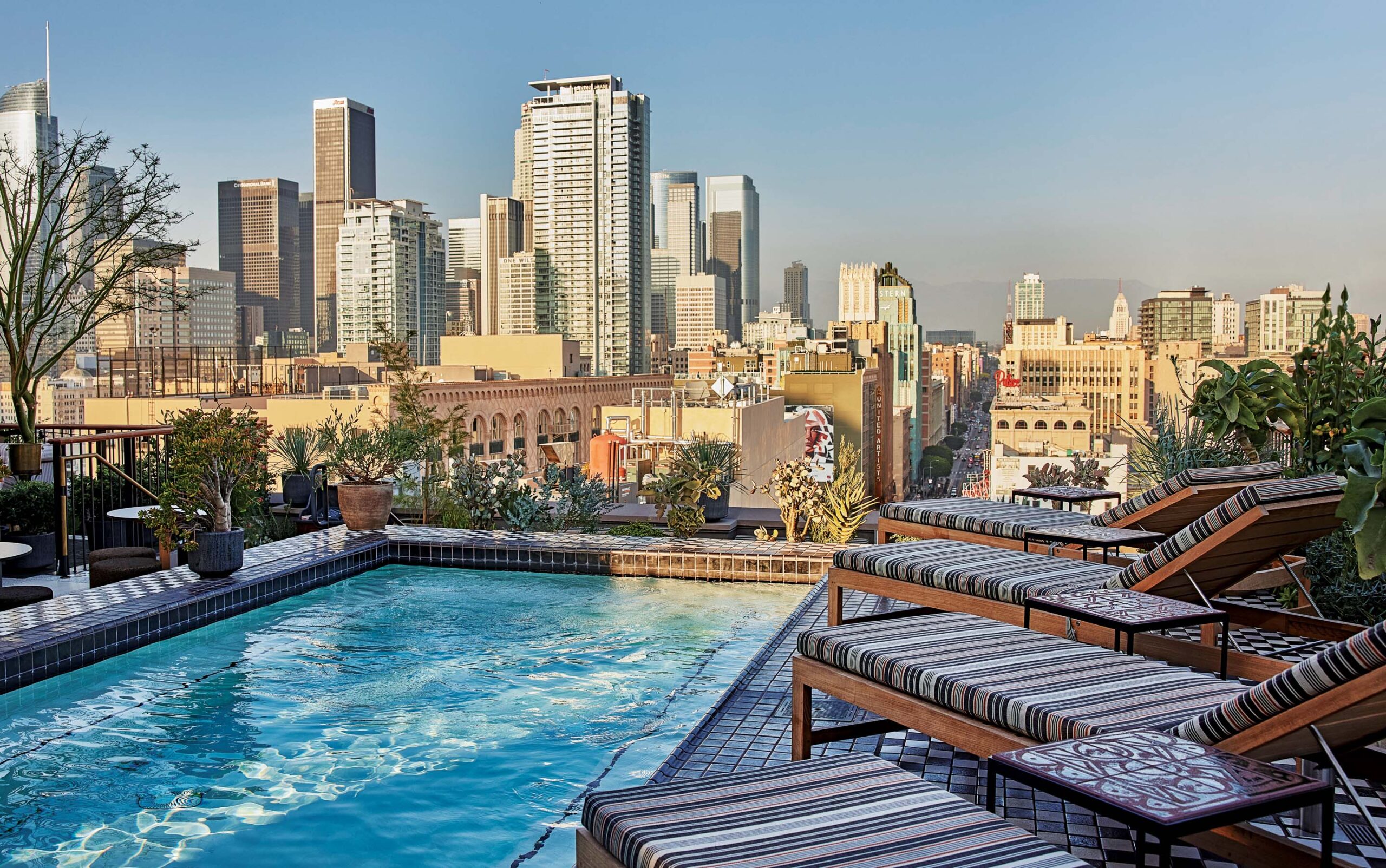 Patterns, textiles, and colors also embellish the public areas, including the restaurants led by James Beard Award-winning Los Angeles chef Suzanne Goin and restaurateur Caroline Styne that are a feast for the eyes.
On the lobby level, Caldo Verde honors Portuguese and Spanish cuisine with a Southern California twist. At the rooftop restaurant and lounge, diners enjoy unobstructed city views while savoring dishes inspired by sunny coasts around the world. Set to open soon, Dalia will be an intimate classic cocktail lounge and bar.
Offering visual surprises in every nook, Downtown Los Angeles Proper Hotel is the new hot spot that cannot be missed.
Downtown LA Proper Hotel | properhotel.com
Images: The Ingalls